International Money Transfer
International money transfer is easy and commonplace in the digital age. However, the cost of transfer remains rather high. The average cost of sending money internationally nowadays is about a 7% commission of the transfer amount, according to the World Bank.
If you transfer money through a high street bank in the US, a regular international money transfer could cost you up to $30 to send $500. Banks are usually a rip-off when you need money, transfer funds, or send money overseas.
As a digital nomad, I've used many different ways to work with money internationally and I have good news for you: It's getting better. There are various international money transfer services online which have lower costs and offer better exchange rates compared to other payment methods.
In this article, I'm going to talk about some key aspects of sending money internationally, which services you should look at, and what each of them can offer you.
Key Aspects of Sending Money Internationally
There are two things that you should pay attention to when you're thinking about sending money internationally. Namely the fees and speed.
Fees: Banks and transfer services charge you two different kinds of fees on your transfer: Transfer fees and exchange rate markups.
Transfer fees: The transfer fee could be a fixed amount or a specific percentage of the amount you're sending. These can change depending on the transfer method you use.
Exchange Rate Markups: This is a very common way for services to make money. Since when you send money internationally there might be different currencies used and their exchange rate can differ. A markup is exactly what it sounds like. Companies will charge an extra fee for exchanging one currency into the other and those fees can change dramatically between services.
Speed: It's important to pay attention to this. Some services can immediately transfer money internationally. Others, charge you a cost for faster exchanges or you would have to wait for slower transfer speeds which can go up to a few days.
List Of  Ways To Transfer Money Internationally
So here comes the big question, how should you send your money internationally? Let's explore the options and see what each of them can offer you:
Global  Money Transfers Through Your Bank
Most banks offer international services known as "wiring". These are usually more expensive than digital services which focus only on money transfers. Firstly, banks always have exchange rate markups and the fees for these transactions are usually comparatively high.
Secondly, banks usually only allow for transfer from a bank account with them to another bank account. Though this could still be the safest and best way to move substantial amounts of money.
1.Wise
Best for: Cheapest International Money Transfer Service
Wise is an excellent online banking tool. You can transfer money internationally and hold your money in different currencies
with Wise. It's super easy and convenient.
Read our Wise review.
Coverage
Wise covers over 70 countries worldwide.
Fees
Wise has some best exchange rates you can find. You can also see the fees upfront and it's amongst the cheapest if you use a bank account, generally less than 1 percent of the amount you're transferring.
Speed
Bank transfers with Wise can take up to a couple of days, but same-day deliveries are a possibility. If you transfer using a debit or credit card, it can arrive within a few minutes. On the other hand, if you transfer using a bank account it'll take about one to three business days depending on the destination.
Transfer Types and Limits
Transfer limits can be up to $1 million if you're using a wire transfer to pay Wise. You can also use your debit card, credit card, Apply Pay, or direct debit from your bank account. Keep in mind that the recipient should also have a bank account. 
Customer Service
The Wise mobile app is excellent and easy to use. It receives high user ratings and the website has an excellent FAQ section. Phone support is limited to weekdays though.
Pros of Wise
Cheap transfers
Upfront pricing
Super easy-to-use and user-friendly online and mobile platform
Cons of Wise
It takes some time for transfers to go through
There is a $50,000 daily limit on personal funds transfers with a maximum of $250,000 annually
There is a $250,000 daily limit on business funds transfers with a maximum of $1 million annually
2. Western Union
Western Union is a widely known global money transfer company that allows in-person transfers without the need for a bank.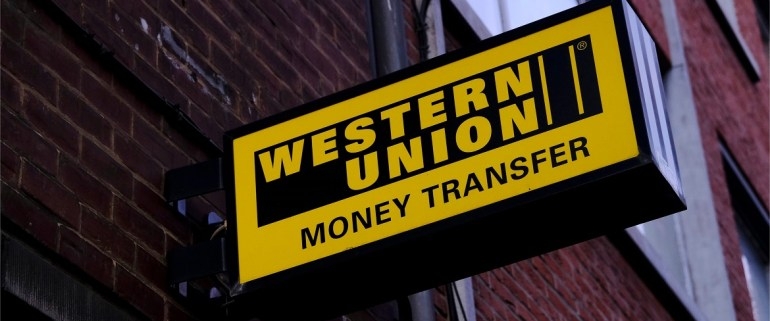 Coverage
This is one of the best things about Western Union, as it covers over 200 countries with over half a million locations.
Fees
Depends on where you're sending the money to, the exchange markups range from less than 1% to 6%. As for money transfer, then sending up to $1,000 will cost about $5 on average.
Speed
Through Western Union same-day delivery is very possible when you transfer to a cash pick-up location. If you use your debit card, credit card, or pay cash in person it can arrive on the same day. Though it might cost a bit more for each transfer.
If you use bank accounts to do the transfer, you will pay less but the delivery can take a week or more. 
Transfer Types and Limits
Transfer limits through Western Union change depending on the country. For example, if you're transferring money to India then the limit is $50,000, transfers to Mexico are limited to $5,000 though. The biggest advantage is the cash-pick delivery option to a large network almost anywhere in the world. 
Customer Service
Live chat support and phone support are available 24/7. The website is not very user-friendly though, it's hard to compare exchange rates and the FAQ section is not very thorough.
Pros of Western Union
Secure
Flexible delivery options
Low fees and small exchange rate markup
Cons of Western Union
The website is not excellent
Comparatively slow delivery, usually four to five business days
3. OFX
OFX specializes in international money transfers and currency exchange.

Coverage
Over 80 countries worldwide.
Fees
OFX charges absolutely no transfer fee no matter the amount you send. Their exchange rate markups are often less than 1% so you get the best rates too. So, it's one of the best ways to send money internationally. 
Speed
OFX doesn't offer same-day delivery. They usually receive your bank transfer within one to two business days and deliver it to the intended bank within another one to two business days. 
Transfer Types and Limits
There's a minimum of $1,000 for transfers. However, there is no set maximum. You'll have to use bank accounts to make the transfers as opposed to delivering cash to pickup locations. 
Customer Service
OFX has a 24/7 support line and the FAQ section is very helpful. Though you must register with them and sending money is not exactly user-friendly if you have no experience with the exchange market and its jargon.
Pros of OFX
24/7 customer support
Trustworthy: as one of the top rated, long standing online global money transfer providers in the industry
Cons of OFX
A minimum of $1,000 for transfer
Not instantaneous
4. PayPal
PayPal is one of the best services
for international money orders.
It is favored by freelancers and
digital nomads due to its simplicity and wide reach.
Coverage
Over 200 countries worldwide.
Fees
This depends on where you send the money too. If you use a bank account there could be fees between 1-3% percent.
Speed
Transfers through PayPal usually happen immediately and can take up to 30 minutes depending on the bank you use.
Transfer Types and Limits
If you have a verified account with PayPal, there's no limit on the total amount of money you can send. You can send up to $60,000 per day, but you may be limited to $10,000 per transaction. This amount will usually vary depending on the currency. The limitation of PayPal is that you can only send money to someone with another PayPal account.
Customer Service
24/7 customer support is available. 
Also, you can make use of the following: PayPal Messaging, PayPal Community, PayPal Resolution Centre
Cons of PayPal
 How much you're allowed to send varies depending on country
You can only send money to someone with a PayPal account
5. Remitly
Remitly is a firm that was created in 2011. Its main purpose was to help expats have a more efficient and cost-effective manner of moving monies from their new home to their families back in their home country. Users can transfer money using a variety of methods, including debit and credit cards, as well as bank transfers.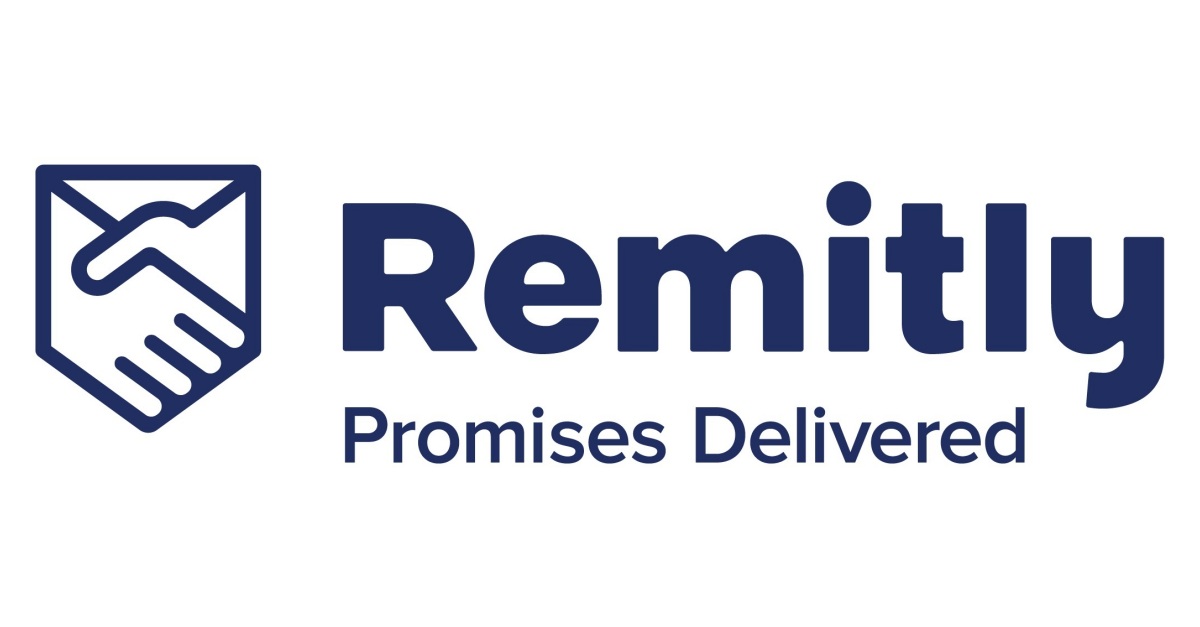 Coverage
Money transfers from 17 sending countries to more than 100 receiving countries are available.
Speed
Economy Transfer: Transfers can take up to 3-5 days
Express Transfer: Immediately
Transfer Types and Limits
Tier 1 Account
The daily limit: $2,999
The monthly limit:$10,000
180-day limits: $18,000
Tier 2 Account
The daily limit: $6,000
The monthly limit:$20,000
180-day limits: $36,000
Tier 2 Account
The daily limit: $10,000
The monthly limit:$30,000
180-day limits: $60,000
Customer Service
Remitly offers both phone and email support. But a few users complained that customer service team members responded with generic messages to their concerns.
As an online-only service, Remitly keeps costs low with a remote customer service team. However given the challenge of keep costs low and still looking after you, they do quite well.
Pros of Remitly
User-friendly
Flexible delivery options
Cons of Remitly
Transfer fees
Transfer Limits
6. MoneyGram
MoneyGram is a popular money transfer method and it allows you to send money to over 200 other countries.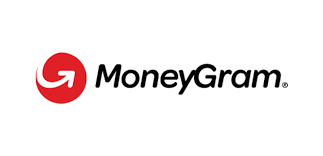 Coverage
200 countries, over 350,000 locations
Fees
Between $2 and $13, depending on how the money will be received
Speed
Instant Transfer: 15-minutes
Bank Transfer: 3-5 days 
Transfer Types and Limits
$10,000 per transaction (online)
$10,000 per transaction (per month)
Customer Service
You can reach MoneyGram either by phone, email or completing a form their website.
MoneyGram's customer service team has been described as difficult to reach by many users, while others think it to be helpful.
Pros of MoneyGram
Multiple Access Points
Lower Transfer Fees
Extensive Agent Network
Cons of MoneyGram
Low exchange rates
Lower threshold for some countries
7. Xoom
With over 150 supported sending countries, Xoom, a subsidiary of PayPal since 2015 , is an e-money transfer service that allows you to send and receive money, and pay bills.
Coverage
From USA to over 150 countries
Fees
Vary between $4.99 and $9.99
Speed
Might take minutes or days
Transfer Types and Limits
Start from $2,999 and go up to $100,000 depending on where you live and your subscription type
Customer Service
Xoom customer service is availabla through phone. Most users state that they're happy with Xoom customer services.
Pros of Xoom
It has a good coverage, supports transfers to over 150 countries
Same day delivery is possible
You can use it to pay your bills
Cons of Xoom
Fees are high
Fees are not transparent
8. Venmo
Venmo is a peer-to-peer (P2P) payment tool that allows you to send money to your friends quickly and easily. Note that it is currently available only in the US.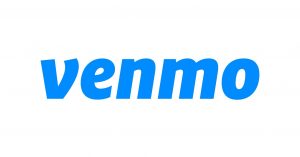 Fees
Transfers funded by credit cards: 3% flat fee
Instant Venmo transfers: 1.5% flat fee
No fees for transfers that come from your bank account or Venmo balance
Speed
Instant or maximum three days depending on transfer method
Transfer Types and Limits
Vary between $2,999 to $4.999
Customer Service
Available through phone and email
Pros of Venmo
Simple to use
No fees for most transfer methods
Usable for many businesses, such as Uber
Cons of Venmo
Only available in USA
The balances in the account aren't under guarantee
Summary
Sending money internationally as online can be a necessity in our age. In general, using your local bank wouldn't be the best idea to do that because of the transfer fees and exchange markups. It's a good idea to do some research and consider some criteria to find the best way to send money internationally. We hope you enjoy our article about the best international money transfer apps.
FAQ
How to Choose the Best Way to Send Money Internationally to Developing Countries?
There are many factors to consider when choosing the best service for sending cash to developing countries. The first factor is the type of country you are sending money to. Some countries have very strict laws regarding foreign exchange, while others may be more relaxed. It is important to research the regulations of the country you are sending money to before selecting a service.
Having said that Wise is one of the cheapest services you may find that allows you to send money to many developing countries in a safe way.
Are There Fees to Send Money Internationally?
There are a few different ways to send money internationally, and each has its own set of fees. For example, if you use a bank to wire money overseas, you may be charged a transfer fee as well as an exchange rate fee. And if you use a service like Western Union or MoneyGram, you'll likely pay a service fee plus an exchange rate fee. Another option is using online money transfer services like PayPal or Wise.
Of course, the amount you'll pay in fees will also depend on the country you're sending money to. Some countries are considered "high-risk" by banks and money transfer services, so they may charge higher fees to send money there.
To avoid paying too much in fees, it's important to compare the costs of different money transfer options before you send money abroad.
How Long Does Sending Money Overseas Take?
It depends on the method you use to send money overseas. For example, if you use a service like PayPal or Wise, the recipient should receive the funds almost instantly. If you use a bank transfer, it could take a few days for the money to reach the other bank and for the recipient to have access to it. It also depends on the originating country and the recipient country.
Are There Limits on How Much You Can Send Internationally?
Yes, there are limits on how much you can send internationally. The specific limit depends on the country you are sending to and the type of payment you are using. The limit also depends on the method (credit card, bank transfer, etc) and the service provider (Western Union, Wise, Paypal, traditional bank) you are using.
How do international exchange rates work?
International exchange rates are the price of one currency in terms of another currency. They are determined by the demand and supply for currencies in the international market. For example, if there is high demand for a certain currency, its value will appreciate (or increase) relative to other currencies. On the other hand, if there is a low demand for a certain currency, its value will depreciate (or decrease) relative to other currencies.
The most common way to quote exchange rates is through the use of a currency pair, where one currency is equal to a certain amount of the other currency. For example, if the USD/CAD exchange rate is 1.15, that means that 1 US dollar is equal to 1.15 Canadian dollars.
Exchange rates can be affected by a variety of factors, including economic indicators such as inflation and interest rates, as well as political and social events. In general, countries with strong economies and stable governments tend to have stronger currencies, while countries with weak economies and unstable governments tend to have weaker currencies.
There are a few different ways to trade currencies, including spot contracts, forward contracts, and currency swaps. Spot contracts are the most common type of currency transaction and involve the exchange of two currencies at the current market rate.
What is the cheapest way to send money abroad?
There are a few ways to send money abroad, and the cheapest method may vary depending on the country you are sending to. Some common methods for sending money internationally include wire transfers, money orders, and prepaid debit cards. You will want to compare the fees associated with each method before choosing one, as this can vary significantly. The fees at Wise are typically very competitive for sending money internationally.
Are international money transfers safe?
As with any financial transaction, there are some risks associated with international money transfers. However, if you take some precautions and use a reputable service, your chances of experiencing any problems are very slim.
Some of the risks to be aware of include:
Fraud: Unfortunately, there are always people looking to exploit others for financial gain. For international wire transfers, be sure to only use a reputable service with strong security measures in place.
Exchange rate fluctuations: The value of currencies can change rapidly, and this can impact the amount of money you receive (or lose) on an international transfer. To mitigate this risk, it's a good idea to lock in an exchange rate before making your transfer.
Fees: Make sure to compare the fees associated with different international money transfer services before choosing one, as they can vary significantly. Some services may also charge additional fees for things like currency conversion or expedited transfers.
By taking these risks into consideration and taking some simple precautions, you can ensure that your international transfers go smoothly.
Is PayPal a good way to send money internationally?
PayPal is a great way to send money internationally. It's fast, secure, and easy to use. You can also use PayPal to shop online in many different countries.
Is wire transfer cheaper than PayPal in transfer fees?
Wire transfers are not always cheaper than using PayPal, but this will depend on the specificities of each case. For example, if you are doing a money transfer internationally, then wire transfer fees may be higher than using PayPal. In general, though, wire transfers tend to be a more affordable option for transferring funds.
Is Wise (formerly TransferWise) a reputable company?
Yes, Wise is a reputable company. They are a UK-based company that has been in business since 2011 and they are regulated by the Financial Conduct Authority (FCA). Wise is also a member of the London Stock Exchange.
Is Western Union cheaper than bank transfer?
 It depends on a number of factors, including the sending and receiving countries, the amount being transferred, and the chosen method of payment. In general, however, Western Union is likely to be more expensive than a bank transfer. This is because Western Union typically charges higher fees for its services. Additionally, bank transfers may be eligible for discounts or special offers, whereas Western Union typically does not offer such deals. When comparing the two options, it is important to compare all fees and charges before making a decision.
Is Wise cheaper than Western Union and PayPal in transferring money?
Yes, Wise is often cheaper than Western Union and PayPal when transferring money. With Wise, you can send money abroad for free if you use a bank account, and you'll usually only pay a small, upfront fee if you use a debit or credit card. This makes Wise an excellent choice for those who need to transfer money regularly or in large amounts.