Revolut Review
Digital banking, which takes precedence over traditional banks, offers us cheaper, reliable, and technologically compatible services. In this article, we will introduce Revolut, one of the leading mobile banks. We will have a look at the pros and cons of Revolut in UK, which has many outstanding features, from currency exchange to instant payments.
We will also compare Starling and Monzo with Revolut and see which one will be more profitable for you. Let's get started with a detailed Revolut review.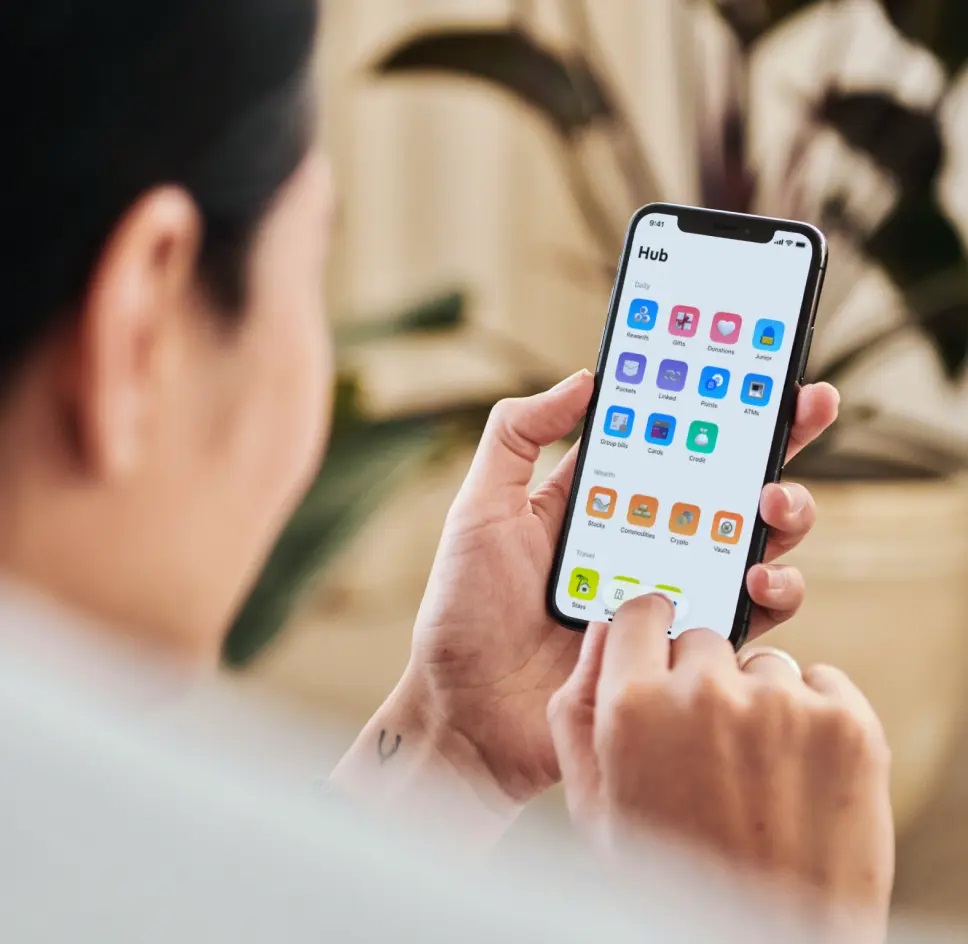 What Is Revolut?
Introduced in 2015 as a travel card offering affordable Mastercard exchange rates, Revolut has become a fast-growing digital bank today.
In the first years of its introduction, Revolut was mainly for frequent travelers. Used as a prepaid money card, Revolut received a bank license from the European Central Bank in 2018. After this process, efforts to gradually become a bank continued. But note that it's still not covered by the Financial Services Compensation Scheme (FSCS).
Revolut applied for a bank charter in the US and a banking license in the UK in 2021 to become a full bank. Unlike Monzo and Starling, Revolut does not provide overdraft protection as the process is ongoing and has not yet become a bank. Revolut, which does not keep your money, uses Barclays or Lloyd for transactions. 
Growing since 2015, Revolut continues to serve as a virtual bank with various memberships that meet commercial and personal needs. Revolut Bank aims to achieve its goal of global financial implementation with a customer base of more than 15 million.
Now, let's look at the Revolut services, the membership options it offers, and its benefits.
Revolut Review: Pros and Cons
Pros
Personal and business accounts
Using various currencies
Premium account options with extra benefits
Money transfer transactions
Detailed analysis and recording of payments and expenses
Using multiple currencies specific to business accounts
Free use of international Mastercard debit cards
Open banking
Cons
Not a full-fledged bank - only a European banking license
Temporary account freeze authorization for security reasons
Customer support is poor
Weekend exchange rate rise
Direct debit in GBP and EUR only
Revolut Review: Fees
Account opening and account maintenance are free.

Physical card delivery costs €5.99 / £4.99 on the free account plan. There is no delivery fee for the card in the Premium account plan.

ATM withdrawal limit is €200 / £200 per month. A two percent fee is charged after exceeding the limit.

Revolut international transfer fee between Revolut users is zero. Local domestic transfers in the UK and payments within the SEPA zone are free. However, there are fees involved for international payments. 

Competitive currency exchange fees are applied to the buying and selling prices on weekdays. These exchange rates are also valid for Revolut international transfer and ATM usage.

For foreign currency exchange, the weekday limit is €1,000 / £1,000 to benefit from the mid-market rate. It has a 0.5 percent cost after exceeding the limit.

The exchange rate is fixed on the weekend. Free and paid account plans have a specific price.

There are no top-up fees on Revolut. In other words, when you load money into your account through another bank, it does not charge any fees. 
Revolut Review: Opening an Account
You can open a Revolut Bank account free of charge from your smart device. This free account is suitable for standard users. After you submit your application, your physical debit card will be delivered to you.
#1
First, you need to download the Revolut online banking application from the App Store or Google Play Store.
#2
After downloading and opening the application, enter your phone number and select your country. Enter the 6-digit account confirmation code sent to your phone.
#3
After the phone number is verified, enter name-surname, date of birth, and home address and create a 4-digit security password for the application.
#4
You will be asked if you want to load money into your Revolut Bank account on the screen that opens. You can skip this step and install it later. So tick Not Now.
#5
In this step, you need to check your personal information and authenticate. For this, you will be asked to take a photo of an official document and upload it. For example, you may be asked to submit a photo of your driver's license, ID, or passport.
#6
After the ID upload, you will be asked to take a selfie from your phone's camera. Then, a  10-minute review begins to verify personal information and documents, and you are asked to approve this review. This review and verification of your information can be completed within 24 hours.
#7
Once your account is approved, it will be activated. After that, you can start making the Revolut money transfer and other transactions. Simple.
Revolut Review: Current Accounts
There are several options for a Revolut Bank account. Let's check them below:
Standard

Plus

Premium

Metal

Price

Free

£2.99

£6.99

£12.99

Spend abroad for free

✓

✓

✓

✓

Free ATM withdrawal
Up to £200/month
Up to £200/month
Up to £400/month

Up to £800/month

Daily savings rate (AER)

Up to 0.15%
Up to 0.20%

Up to 0.40%

Up to 0.70%

Free currency exchange

£1,000/month

£1,000/month

✓

✓

Health insurance abroad

X

X

✓

✓

Flight insurance

X

X

✓

✓

Priority customer service

X

✓

✓

✓

Purchase protection

X

£1,000 per year

£2,500 per year
£10,000 per year

Refund protection

X

✓

✓

✓

Unlimited disposable virtual card

✓

✓

✓

✓

Revolut Junior account

1 child

2 children

2 children

5 children

Cashback

X

X

X

0.1% in Europe, 1% outside of Europe

Revolut awards

✓

✓

✓

✓
Revolut Business Account
Receiving, holding, and changing transactions in 30+currencies based on the interbank exchange rate
Set spending limits for each employee of the business and keep foreign exchange costs low with prepaid multi-currency cards
"Connect" — the ability to synchronize transactions and receive push notifications with the accounting department of the business
Automatically instructing international payments, making payments to employees and customers, and tracking transactions through open API
Revolut business accounts are easily used through the app.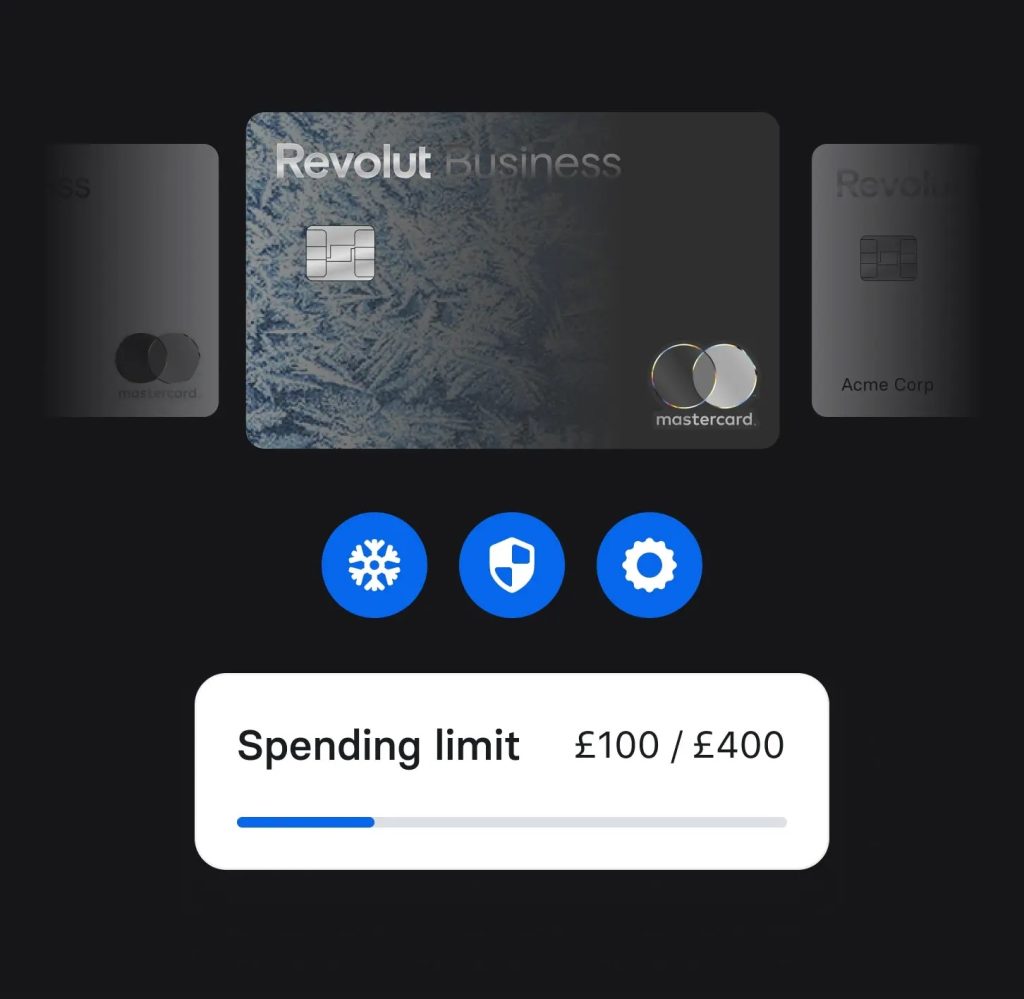 Revolut Junior Account
Revolut Junior Account can be used by children aged 7-17. Thanks to this account type, children learn to manage money under the control of their parents from an early age.
The features of the Junior account type are as follows:
Junior card and application

Instant notifications after transactions

Pocket money tracking

Special card controls
The Revolut Junior account provides your kids and you with essential features. You can upgrade your Revolut account to Plus, Premium, or Metal for more comprehensive benefits.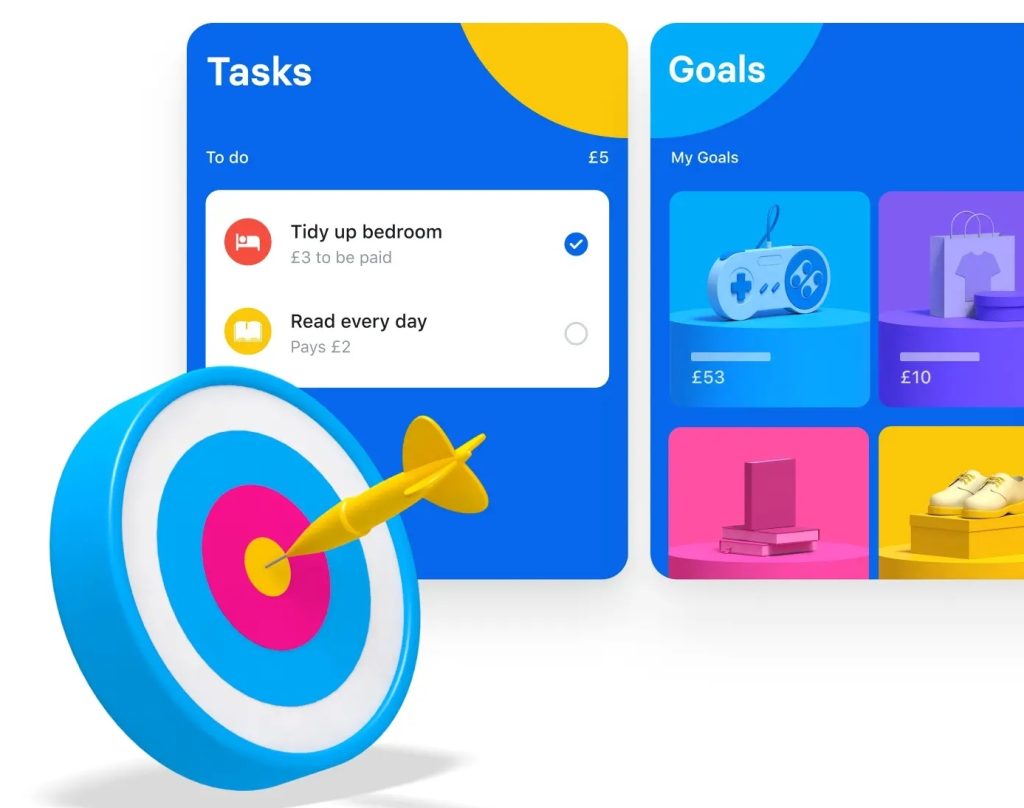 Revolut Review: Money Transfer
After opening the Revolut online app, click on the "Payments" button and select "Transfer".
If you choose the transfer type as "Friends", you will be able to view the people in your contact list. If you select "Bank Accounts", you must click "Add Recipient" and enter your recipient information.
You must enter the recipient's first and last name, country, currency, e-mail address, and IBAN information in this section.
You can enter the reference note and the size of the transfer together. If you want, you can choose the shipping date from the "Calendar" option or send it directly if you click "Send".
Note: If the recipient's bank is outside the European Union, the transfer will be made via SWIFT. Therefore, you may have to pay international bank transfer fees. 
Revolut Review: Alternatives to Revolut
In this section, we will examine and compare other online banks that can be an alternative to Revolut.
Revolut vs. Monzo vs. Starling Bank
The table below compares Starling Bank, Monzo, and Revolut personal accounts. Let's check the table below.
| | | | |
| --- | --- | --- | --- |
| | Revolut | Monzo | Starling |
| Spend abroad for free | Free up to £1000/month | Free | Free |
| Fee-free withdrawals abroad | Free up to £200/month | Free up to £200/month | Free |
| UK registered bank account | X | ✓ | ✓ |
| FSCS protection | X | ✓ | ✓ |
| Personal account | ✓ | ✓ | ✓ |
| Business account | ✓ | ✓ | ✓ |
| Direct debit | ✓ | ✓ | ✓ |
| Standing order | ✓ | ✓ | ✓ |
| Overdraft | X | ✓ | ✓ |
| Personal loan | X | ✓ | X |
| Interest on current account | X | X | ✓ |
How About N26
If you're looking for more alternatives, make sure you check out N26 as well. It's one of the most popular digital banks in Europe and it's favored for its transparent and secure banking system.
The Bottom Line
There you have it. We've given you a quick introduction to Revolut. Have you ever used Revolut or any other digital bank? Let us know…
Frequently Asked Questions
Is Revolut a bank?
Although Revolut has had a European banking license since 2018, it is not a full-fledged bank. It has not yet been finalized despite applying for a banking license in the UK in 2021 and a bank charter in the USA. Therefore, it continues to work as a digital payment service.
The FSCS does not cover Revolut as it still has not received its banking license. On the other hand, it appears as an online money institution under the Financial Conduct Authority, and current accounts are in a Barclays account. In this way, your money is safe even if there are any problems with Revolut.
Is Revolut safe?
Revolut is not yet an entire bank, so your funds are not protected by the FSCS. However, it protects your money in "Saving Vaults" ways. In this case, your money is protected for up to £85,000. Revolut has been in the media lately with compatibility issues. This is not a security issue but rather the prevention of financial crimes. At this point, we can say that Revolut is reliable.
In addition, operational security is provided in the Revolut online banking application. That is, control over your card and account is provided. For example, you can disable ATM withdrawal and contactless transactions. In addition, you can quickly freeze and open your card instantly. If it is detected that your card is used in a different location than the smart device you are using, your card will be blocked. This ensures the security of your account with Revolut.
How does Revolut work?
Revolut works quite extensively. After opening your personal and business account, you can perform many local and international transactions and manage your account. With Revolut online banking transactions, you can check all your bank accounts, make your payments or pay your bills with automatic instructions.
You can use the savings boxes or the cashback option if you want to save. You can spend with your phone or make secure online payments with disposable virtual cards. You can also pay in over 150 currencies.
If you have children, you can open a Junior account so that they learn money management and you can supervise them.
If you have a business account, Revolut offers you a multi-currency feature. You can also easily make local or international payments and check the account synchronously with the accounting department.
Is Revolut international transfer fee free?
It depends. Instant transfers between Revolut users, local domestic transfers in the UK, and payments within SEPA zone are free. However, for international payments outside of SEPA the charge is £0.30 – £5.00 depending on the amount.