e-Residency of Estonia: The Definitive Guide
May 2021 Update: Estonia's e-Residency program continues to expand. You can now issue e-Residency cards in South Africa, Singapore, Brazil and Thailand.
Location-independent work is more relevant than ever.
You don't live in Europe, but want to attain residency, open up a European company and do business all around the world? Wondering how that is possible? 
It's easier than it sounds.
E-Residency of Estonia empowers solo entrepreneurs all around the world. You no longer need to travel extensively and indulge in loads of paperwork.
So, where did this idea of e-residency come from? 
How does it benefit the non-Estonians and non-Europeans? 
Who can apply for it? How?
I've had first-hand experience with e-residency Estonia. In this guide, I'll delve into all of the above questions and more to give you a thorough understanding of the program before deciding if the e-residency of Estonia is right for you.
What Is e-Residency?
In December 2014, Estonia sparked out an innovative idea; e-residency. The concept pushes the boundaries to empower entrepreneurs across the world.
The program allows e-residents to access Estonian e-services and consequently become a part of the Estonian and the European economy, without ever stepping foot in the country physically.
The program attracted more than 72,000 people from over 175 countries, along with 14,000 company formations in a span of just seven years. 
Thus, Estonia receives income through taxes or direct investment, helping to finance the country's development.  In 2019 alone, 10.8M Euros were collected in taxes through the program.
What Estonia e-residency Is Not?
While people are securing their digital residency in Estonia, there are a lot of misconceptions about the Estonia e-residency program. Let's understand more about it.
Actual Estonia Residency or Citizenship
The first thing that needs clarification is that 'e-residency of Estonia is NOT a path towards becoming a legal resident.' Besides, it doesn't give you the right to stay in Estonia, in the Schengen zone, or anywhere in the EU for that matter. You'll never get any consular assistance or advice from the government of Estonia.
Tax Avoidance
Having an e-residency in Estonia is definitely not a way to avoid paying taxes in your country of residence. On the other hand, not all e-residents contribute taxes to Estonia either. The ones who are responsible for paying income tax in Estonia are subject to do so due to their earnings within Estonia or through their Estonian company.
Travel Document
Estonia e-residency is not a travel document.  An Estonia e-citizenship alone does not allow you to enter Estonia or any other European country. For that, you still need to follow the necessary visa procedure in your corresponding passport.
When Estonia gained independence after the Soviet Union collapsed in 1991, its economy was in ruins. Most neighboring countries have enormous competitive edges; Norway has oil, Finland has technology — mobile phones, and Sweden has design. Estonia needed something that could set it apart.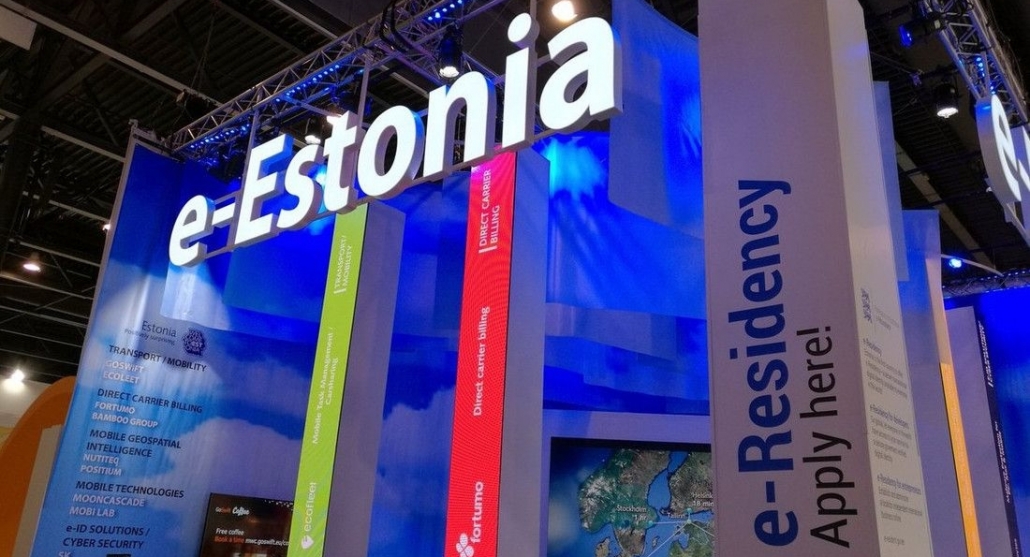 The solution was simple: technology. The government focused on digital transformation and the wide use of technology in order to ensure the country's economic survival and future prosperity. However, the idea of the Estonia e-residency didn't bloom overnight. Over the years, the country invested a lot in the IT sector and ultimately blessed the world with the most efficient digital service.
Furthermore, the government started discussing the idea of issuing digital ID cards to non-residents in 2007 and then again in 2012. But the proposal was accepted only after Taavi Kotka, Ruth Annus, and Siim Sikkut presented it in the idea contest organized by the Estonian Development Foundation in 2014.
In the long run, the program helps Estonia generate revenue for the future and connect with the rest of the world. However, the country has one more goal. Estonia aims to create a user-friendly and transparent digital business platform that brings value to Estonia and the e-residents.
Who Should Apply for e-Residency?
Starting a European business in Estonia without even stepping foot in the country is an incredible convenience. Let's check if you qualify to apply for the e-residency program.
E-residency of Estonia is the most proficient way out for anyone who wishes to run a business internationally but wants to work remotely. Besides, e-residents have an opportunity to take their business to higher European standards and even access Estonia's e-services.
Digital Nomads
If you are a digital nomad, all you need is a fast internet connection and necessary online tools to perform your work. The idea of e-residency fits well in your case, as you can set up a location independent business/company and work from any part of the world. Recently, Estonia launched a new Digital Nomad Visa for such workers that allow them to live in the country legally and operate their business. With this visa, you can live and work in Estonia with complete peace of mind.
Freelancers
Freelancing comes with its own perks and challenges. The greatest challenge is typically the administrative affairs of doing business as an individual. With an Estonian e-residency, you won't need to spend time checking receipts and calculating bills. Since you have access to digital services, you will just have to sign off the contracts digitally. And worry not, because these documents are as legally binding as ink on paper!
Startup Company
Connecting with the EU business environment without having to travel is no longer a dream. Moreover, it's even easy to manage share capital structures and pay taxes. In fact, you might also be fortunate enough to bag EU funding to set up your business.
Digital Entrepreneur
Estonia is becoming more and more popular among digital entrepreneurs, and particularly the ones in the tech sector. Since everything is digital, you can save yourself from the hassle of traveling internationally for document signing and tax matters.
What Are the Benefits of Estonia E-Residency?
Estonia e-residents have access to many perks in one of the world's most technologically advanced countries. Although the e-residency of Estonia program doesn't offer the liberty of tax residency or physical domicile, it poses a lot of benefits to people who want to invest in doing business abroad.
Location Independence: You can start a company where you will be working entirely online. This means you can now work from any location. How about working while laying on your favorite beach on a sunny day?
EU Company: Nowadays, everyone wants to enter the European market. Get your e-residency of Estonia and consider your work half done as you can soon establish your own EU company there without appointing a local director. Besides, you can register and accept payments through online platforms. Also, they use blockchain technology to protect sensitive data to ensure security.
Grow Your Business Remotely: Now that you are an e-resident, you can use your ID card to sign, encrypt, and send documents digitally. Furthermore, you can access the EU Single Market to improve your business efficiency.
Become a Part of the Global Community: There are e-residents from nearly 170 countries, and with your Estonia e-citizenship, you can be a part of this global network. It's the best way to seek inspiration and discover new ways for business growth.
How To Apply for E-Residence in Estonia?
Applying for an Estonia e-residency is a straightforward and streamlined process. The process is done online and gets completed within a month without traveling to Estonia at all.
Just follow the below steps and you are good to go.
Gather Documents
You will require a scanned copy of your passport and a passport-sized photo while applying for an Estonian e-residency. You will also need to draft a motivation statement that gives a brief about why you want Estonia's digital citizenship. Furthermore, you need a Visa or a MasterCard to complete the payment process.
Submit the Application
The application form is available at the
 e-resident website
. Make sure to fill the form with all the correct details matching your documents. After filling the form, you will be redirected to the payment portal. If your state fee (€100-120) is successfully submitted, you will receive a confirmation email.
Application Review
Application is reviewed by the Estonian Police and Border Guard Board who have the discretion to check the applicant's background. If your application is approved, you will receive your e-resident card at the specified embassy or consulate within 2-4 weeks, depending on your location. You will also be notified through mail.
Pick up e-Residency kit
Your e-residency kit will arrive at the location that you specified in the application form. Besides, do not forget to bring along the government-issued ID proof that you submitted with the application. You will also be asked to submit your fingerprints.
After You Get Your e-Residence in Estonia
Now that you got your Estonian e-Residency card, what's the next step?
Discover Your e-residency Kit: You will find the three essential things in your e-residency kit: (1) your digital ID card, (2) card reader, and (3) pin codes. First, you will be required to verify your ID card by logging on to a website. The system will ask for a pin code, which is the PIN1 ranked in your kit. After that, install the digital ID card software as guided in the kit or the installation site. Lastly, insert the card reader along with the ID card on your computer.
Use Your Digital ID: With the digital ID, you can begin signing contracts. Moreover, you will be able to send and encrypt documents securely as you will be allowed to access the Estonia e-services: e-Estonia.
Start Your Company: Finally, the big step. You are all set to register and start your own EU company now. Furthermore, using e-services, you can access the marketplace of service providers and connect with the global community of e-residents.
For further information, also check our Estonian e-residency service providers article.
How Does It Work?
As an Estonian e-resident, you get a digital ID. It consists of a special chip that you can use to avail Estonian public and private sector services and resources. Moreover, entrepreneurs, digital nomads, and freelancers with an Estonia e-citizenship can use it to encrypt files and sign the documents remotely.
Furthermore, you can apply for digital business banking and online payment services through your card. In fact, you will discover many international payment solutions to cover the expenses for your setup. All of this will be done with absolutely zero paperwork and minimal cost. Most importantly, your business journey will entirely be focused on growth rather than bureaucracy. In addition, you can also apply for commercial banking for your business.
Opening A Bank Account In Estonia
Even though you are an e-resident, you cannot just go to a bank and ask for an account right away. Sad, but true. The country has strict Anti-Money Laundering (AML) rules, which keep the banks under heavy compliance. They will only open a bank account for you if you can demonstrate a strong long-term connection with Estonia.
The e-resident smart ID cards are approved by LHV, Swedbank, and SEB banks, but you might be called for a face-to-face meeting.
Choosing a Bank
Swedbank and SEB are world-class Swedish banks conducting large-scale operations in Estonia. They have branches scattered throughout the country.  Both banks will open your bank account only if you already have your business registered in Estonia and have large clients working closely with you.
LHV on the other hand is a modern Estonian bank that initially began as an investment firm. It only has two branches. LHV offers affordable banking. However, they now have some additional fees for non-residents. Their biggest advantage is that they deal with their customers remotely.
Since you already have your e-residency card, you will only have to visit the LHV bank once. If you need a debit card, you might have to come back once again to pick it up. Make sure and contact the LHV personnel to enquire whether your card is ready or not. You can then handle all your transactions electronically from anywhere in the world.
Setting Up a Business in Estonia
Estonia is home to many of the world's fastest-growing companies. Some of these include Skype, TransferWise, and Pipedrive. The advanced digital infrastructure and minimal bureaucracy is the key driving factor of Estonia's entrepreneurial attraction.
Begin with deciding on where you want to set up your company in Estonia. You can of course do this remotely without having to board a plane to browse the office space. Settle down with a name for the company and make sure that it's a unique one since your plea can be dismissed if any other company is already registered with that name.
However, the Estonia e-residency does not provide tax residency to your company automatically. Therefore, you must always consult a tax professional to determine whether you have to pay an income or corporation tax.
Estonia E-Residency Taxes (0% Tax On Undistributed Profits)
The Estonian tax system is simple. It is alluring for businesses that reinvest profits, rather than those that distribute them.
You need to pay 20% corporate tax on distributed profits. But you owe no corporate tax if you are not distributing the profits to shareholders through dividends, i.e., 0% tax on undistributed profits. Moreover, if you decide to distribute the profits by paying them through salary and not as dividends, you don't need to pay the tax.
Let's understand it with the help of an example.
Suppose an Estonian company decides to pay €5,000 of its profit to a resident of some other country where 25% tax is levied on dividends. The tax will be paid by the company as well as the person. The tax amount will be calculated as follows.
Initially, the firm paying the dividends will pay the 20% corporate tax on the net dividend (which is €5,000 in this case). The calculated amount will be €1,000.
After this, another 25% tax will be paid by the individual receiving the dividend. This will be levied on the balance of €4,000.
Lastly, the individual will get a gross amount of €3,000 after clearing the taxes.
Facts On Estonian E-Residence
Estonia outshined the rest of the world by creating a borderless digital society through Estonia's e-residency program. With this digital identity, the e-resident can access the e-services and join the community of thousands of location-independent entrepreneurs.
Here are some surprising facts about the Estonia E-residency program:
Until now, more than 175 countries have applied for e-resident status
As of 2021, there are over 72,000 Estonia e-residents. Since 2014, they have created nearly 14,000 companies with a total turnover that exceeds €1.6 billion.
The British journalist Edward Lucas was the first to be granted an e-resident status.
Former US President Barack Obama received his e-residency of Estonia while on service to ensure a strong relationship with the country.
Estonia ranked in second place on the global Internet freedom index by the USA Freedom House.
In 2017, 88% of the Estonian population used the internet. However, the stats have increased to 91.6% as of 2020.
As of January 2020, the residents used approximately 1.3 million ID cards, which means 98% of the total population has got their digital IDs issued by the state.
More than 900 digital signatures have been signed in Estonia.
Kaspar Korjus was the founding managing director of Estonian e-Residency between 2014-2019, succeeded by Ott Vatter. Ott Vatter then left the position in September 2020. As of January 2021, the CEO of the program is Lauri Haav.
Security Concerns On Estonia E-Residency
After Estonia discovered a significant security flaw in 2017 that could have resulted in identity theft, the Estonian government seized digital IDs of the e-residency program issued between 2014 and 2017. 
Estonia In-Depth
The Estonia e-residency program came as a blessing in the global business environment. It gave every entrepreneur an opportunity to succeed in business no matter where in the world they are settled in. 
E-identity
In Estonia, every resident has a digital identity issued by the state. They can provide their digital signatures through smart devices, ID-card, Mobile-ID to access the e-services. It's been six years since the program was launched, and the rest of the world is still working on how to make their business work without physical contact. 
e-Governance
You will be surprised to know that 99% of public services are available to citizens as
 e-services
. However, you still need to step out of your house if your profession is related to marriage, divorce, or real estate banking. Moreover, the government implemented the Government Cloud solution that helps in the integration of the existing IT infrastructure and Estonian public sector.
Security and Safety
Estonian digital system is a cyber threat safe zone. They have the world's best cybersecurity experts who developed the KSI blockchain technology to ensure the protection of stored data. Under this system, the hackers, the administrators, and even the government itself can change the data.
Healthcare
In Estonia, every person who ever visits a doctor or a hospital has a trackable e-health record. The person is identified by their digital ID cards. Not to mention, they use KSI blockchain technology to secure health information.
Education
With its innovative e-solutions, Estonia efficiently uses technology to learn, teach, and improve research skills. Furthermore, a majority of students prefer to pursue careers in the IT sector. Besides, higher education is free for students enrolled in public universities. 
Business
One of the reasons that businesses grow and succeed big time in Estonia is because of e solutions like digital signatures, electronic tax claims, e-Business Register, etc. All of this is done just with a click of the button.
Mobility Services
The public mobility services have helped in keeping Estonian citizens safe and secure. In 2000, they came up with a system that locates a cell phone's exact location that was used to make an emergency call. Moreover, the system remotely locates 35% of accidents within 5 meters. 
Interoperability Services
X-road® software-based solution X-tee is the backbone of their digital system. Its primary function is to link up the crucial private and public sector information systems so that they work in harmony.
The Verdict: Is Estonian E-Residency Worth It?
I consider myself to be a true skeptic.
On a scale of 0-100, I start off any new concept with 0 and let it build its way up. I guess it's a self-defense mechanism, allowing me to have fewer disappointments in life. A pessimistic approach? Perhaps…
Anyways, I also approached the e-Resident program in Estonia the same way and analyzed it with a grain of salt.  I must say I was positively surprised. The e-residency program allowed me to get my resident status without traveling to Estonia. It made opening a European Union business quite easy for me.
The only main challenge was the bank account, really.
Overall, I think the program is a success story. The digital ID card is easy to use and gets rid of a lot of bureaucracy and red tape in doing business.
New innovations inspired by the e-Residency already started blooming in Estonia.  Some of these include Accelerate Estonia and the Digital Nomad Visa.
The program is also an inspiration to other countries. Portugal, Ukraine, Lithuania, and Dubai are all working on similar e-residency projects.
So, make your move and obtain your Estonian e-residency card now!
FAQ