Become a Digital Nomad
A digital nomad is a phrase for people who travel worldwide and work digitally free from the office. So it is not weird to see someone holding a Zoom meeting from their trailer overlooking a beautiful lake. Wouldn't it be nice to end the workday by the sea or at the liveliest café in a historic city?
The basis of being a digital nomad is to fulfill all those dreams and journeys. Shortly, a cheaper and more minimalistic life awaits you, where you can continue to work wherever you are.
Traveling without interrupting their business life is the digital nomads' most outstanding characteristic. They work in places with internet and mobile access, such as libraries, cafes, co-working spaces in their region. Digital nomads are ready to work anywhere and anytime with their laptops, tablets, or smartphone.
Mastering Your Life as a Digital Nomad
Many prefer to pursue different career options and be location independent rather than working for one company for life. If you are one of them, then you are about to be a digital nomad.
The number of companies supporting this innovative group is growing by the day.  They are passionate about traveling the world. They aren't tied to any location for their work.
So, you do not have to be a freelancer while becoming one. Some companies even offer dedicated staff for creative and productive minds who want remote work.
In other words, this way of living gives you the independence of time and place, depending on a certain amount of overtime, without being physically tied to a position.
While becoming a digital nomad, you need to
Be a citizen of the world
Be proficient in the English language
Be patient and self-disciplined
Strive for technology and innovation
Be open to personal development
Keep your inner motivation strong
Most importantly, don't give up!
Saving Is a Must
Yes, saving is very important at this point. Because you may not be able to earn a regular income for a while. Part with things you no longer need, sell them if necessary.
It may also be a good idea to take out health insurance for critical situations, accidents, and illnesses. So, do not go out without travel insurance. Be sure to choose the right international debit cards and credit cards.
By taking care of yourself, you can make sure that you are safe. Since you will always be in different places, an unexpected situation can happen to you anywhere and anytime.
Don't Give Up!
It can be more challenging than you think at first, do not give up! This is a process, and you will enjoy it more as you adapt to countries. You can build different business branches, like blogging, when your business is established.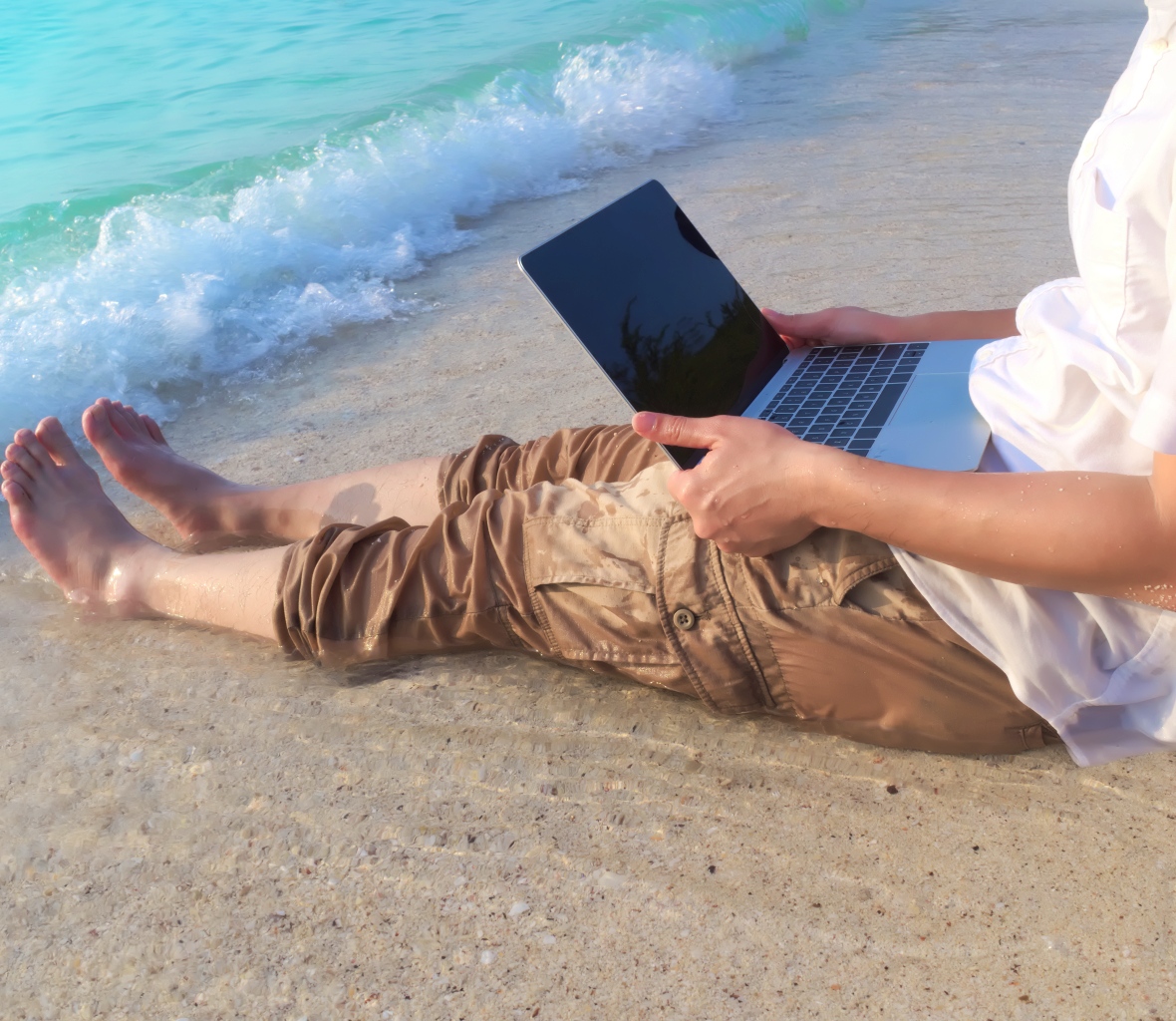 Advantages of Working and Traveling
First, it gives you the opportunity to learn about different cultures and integrate for as long as you want. It allows you to grow. The flexibility of working conditions is also essential.
You can choose your working hours and schedule. Who doesn't want to swim or go for a walk in nature first and then get the hard work done? That is why becoming a digital nomad is actually a growing trend.
One of the benefits of being on the road while working is the chance to experience different cultures and people. While you are in other countries, you get to learn about their work systems. 
Another benefit is that you get to meet new people all the time. This way, you can improve your communication network and your professional environment.
A life that is not bound by patterns will also increase your productivity. Who wants to spend their life in an office? It can now be easier to make your dreams come true.
No More Stress!
Of course, there is minor stress! Conflicts in the office environment, crowded buildings, or traffic jams no longer exist. The moment you decide to be a digital nomad, you create a free and peaceful world for yourself.
Besides the universal language English, you will meet many new languages and get to know people.
What Jobs Can You Do as a Digital Nomad?
To become a digital nomad, you need to be able to do your work remotely. Thus digital marketing, graphics, design, media, and telecommunications are the most suitable professions to work.
You can try to get more information by looking at online pieces of training and summits first. It is also possible to get training on digital nomadism.
Nomad Summit, held in Chiang Mai, Thailand, is a great organization where you can get information about digital nomadism from experts. Digital Nomad Festival is also one of the biggest conferences. Another summit on this topic organized over the internet is Freedom Summit.
If you want help, you can also join communities like CouchSurfing or Nomadlist. Here you can get information from experienced nomads. Besides, staying connected will always work. You can also join our growing community where digital nomads share their experiences.
Some of the best digital nomad jobs and industries are:
Digital marketing specialist
Social media expert
Designer
Copywriter or blogger
Online-offline trainer
Consultant
Strategist
Project manager
Translator
Accountant
Editor
Online services
E-commerce
Digital advertising industry
It Also Has Its Challenges
First of all, even though it sounds very tempting, you need to meet specific requirements to become a digital nomad. For example, before you quit your full-time job, you should build a portfolio that will help you attract clients. Even if you do not have an income, you should have enough savings to get by for a few months.
You may have to cut back on your debt and expenses for a while. At least until your new business model is established. If possible, try to contact clients you can work with as a digital nomad without quitting your job.
First, make a budget plan for expenses in the countries you will be going to. It is also helpful to research the healthcare systems of the countries you have chosen. It would be best if you made a contingency plan for emergencies.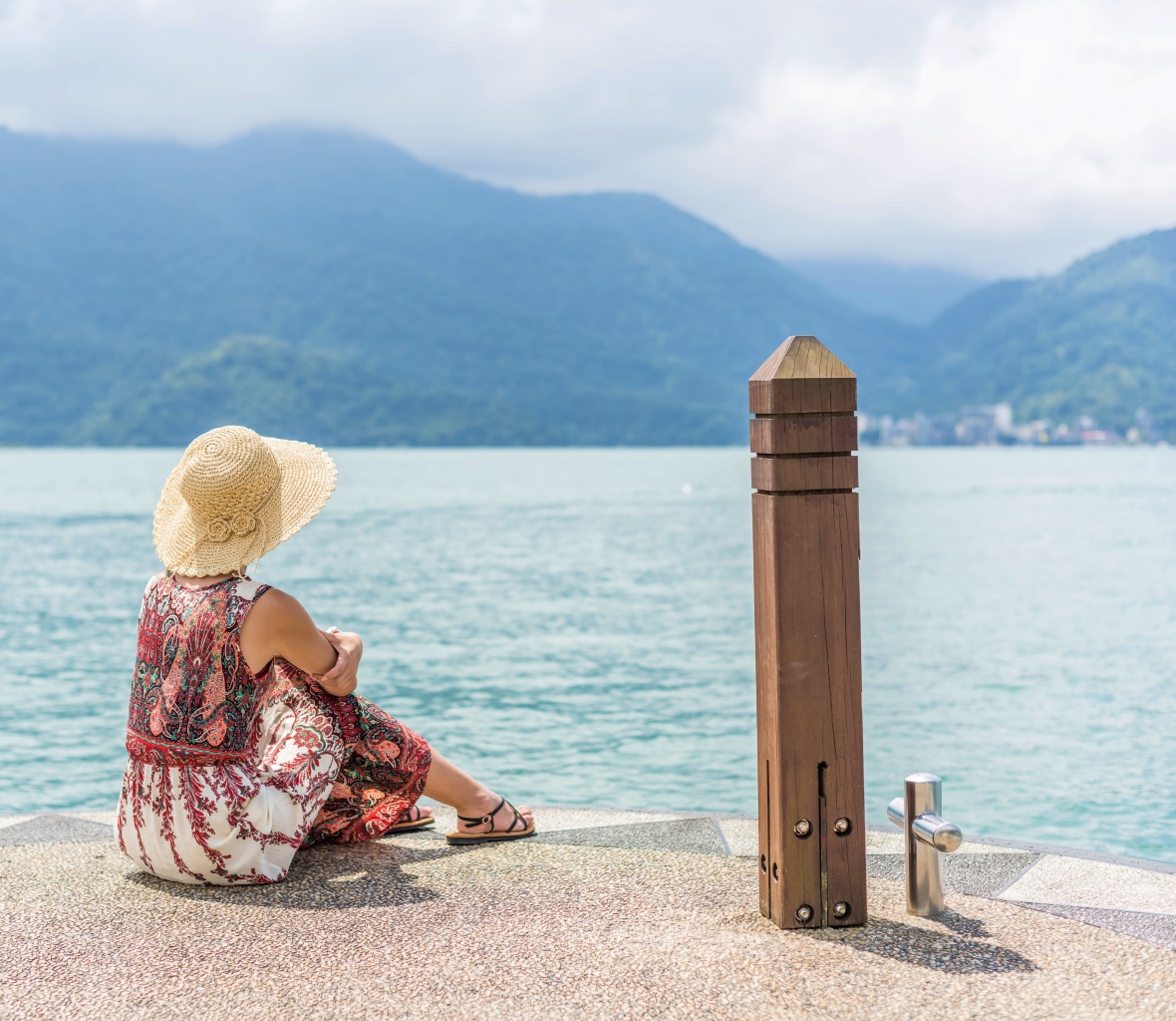 Allergies to foods from other cultures or even getting used to new bedding can sometimes be stressful. Even tap water can be a problem. So, you may even consider taking a few bottles of water with you.
Do not forget to find out about working conditions in the countries. For example, do some research on taxes and other issues. Some nomads avoid taxes completely by becoming non-residents at home and moving to avoid being residents somewhere. Find out about the conditions in the country you are going to.
The Internet Should Be Everywhere
The biggest challenge of becoming a digital nomad is the internet. Before you set your country preferences, check the internet services of the regions. Make sure you check Digital Quality Life Index too.
Although sometimes internet packages are enough, electricity can also be a problem from time to time, especially in some Asian countries. Thus, you can resort to devices like a portable hotspot. Do not forget to consider your technological requirements.
Of course, it is nice if you can move your office to any place with the internet! With the rise of digital nomads, it is often possible to find "co-working spaces" in cities.
You can also become a member of co-working spaces, meet up with people from different fields and share ideas. If you want to work by traveling all the time, it is useful to get in touch with other nomads who live like this and get ideas. Check out our Best Digital Nomad Cities for a start.
Now sit back, close your eyes, and first imagine where you want to go. With that motivation, then create a business plan for yourself and take the steps. Here, you are becoming a digital nomad!
If you're interested to find out more about being a digital nomad, make sure you check out our Digital Nomad Visas article as well.
FAQ
1. How much do digital nomads make?
Digital nomads may make anywhere from $1,000 to millions of dollars each month. Digital nomads work online, and there are now multi-million dollar fully remote enterprises, so there is no limit to what nomads can achieve.
2. Are digital nomads rich?
It's difficult to determine whether a whole population of digital nomads is wealthy or poor. There are some digital nomads who are barely scraping by or running out of money, and there are others who are worth tens of millions.
3. Is digital nomading legit?
Yes, it is very much so. There are millions of digital nomads on the market. There's always money to be made online, and traveling the world is easy as long as you have the funds.
4. Do digital nomads pay taxes?
It really depends. It mainly depends on where their tax residency is and how much money they're making. Expatriation taxes are different in each country, so it's worth checking the laws in the country you reside in.
5. Is it legal to be a digital nomad?
Yes, it's completely legal to work while traveling across different countries. Many digital nomads travel on tourist visas, which may be a gray area at times. But most countries don't care, as long as the visitor is not working locally.
6. What do digital nomads do for work?
Digital nomads perform every sort of internet job imaginable. This ranges from running internet businesses to writing, marketing, software development, design, sales, HR, recruiting and training, data entry, and accounting.
Because so many businesses have moved to accommodate remote work, COVID-19 has opened up a world of possibilities for becoming a digital nomad.
7. What does it mean to be a digital nomad?
People who work remotely and travel across different countries are known as digital nomads. They are people who can live and travel anywhere in the world because their job allows them to do so. Some nomads like to travel throughout the world while others prefer to stay in one or two specific locations.
8. What are the best online communities for digital nomads?
Look above in the article at the communities section to find extended information on the communities. Make sure to check out the GoVisaFree Forum, if you are a digital nomad.
9. How to receive mail packages as a digital nomad?
When you move around a lot, it was once difficult to receive mail, but that's no longer the case. Signing up for a virtual mail service like "Earth Class Mail" gives you a physical address to send vital mail with the option of reading it online and having it forwarded anywhere you choose.
9. How can you efficiently work from the road?
There's a difference between working in an office and working from anywhere and everywhere, no matter how good you are at your job. It doesn't imply that your lifestyle has to change simply because your environment does. Here is a collection of suggestions for becoming more productive digital nomads.
First, make sure that you have the right equipment for the job. You'll need a good laptop with plenty of processing power and a reliable internet connection. If you're frequently on the move, you'll also need a mobile hotspot or a satellite phone.
Second, create a comfortable workspace. This could be as simple as setting up a laptop on your bed or as elaborate as building a home office. Make sure that you have everything you need at hand, including your favorite snacks and drinks.
Third, establish a routine and stick to it. This is especially important when you're working in an unfamiliar environment. Try to work the same hours each day and take breaks at the same time every day.
Fourth, and foremost, make sure to sign up to the

GoVisaFree Forum

and actively join the conversation with fellow digital nomads.
10. Where should a digital nomad look for a job?
Remote working options are more popular now than they have ever been (and it's only going to grow). If you have the necessary training, skills, and credentials, check out the following websites for remote employment possibilities.
Remote OK

We Work Remotely

Hubstaff Talent
11. Do I need a special visa to be a digital nomad?
In most cases, no. As long as you are not working locally, you should be fine to travel on a tourist visa. However, there are a few countries (like China and Russia) that do require a special visa for digital nomads. Make sure to research the visa requirements of the countries you plan to visit.
12. What are some of the challenges faced by digital nomads?
Constant change: One of the biggest challenges of being a digital nomad is constantly having to adjust to new environments and cultures. This is usually both exhausting and exhilarating.
Limited social life: It can be difficult to make friends when you're always on the move.
Internet access: Not all places have reliable internet access, which can be frustrating when you need to get work done.
Financial instability: It can be hard to maintain a stable income as a digital nomad.
13. How do you make yourself stand out as a digital nomad?
Consider yourself a sheep: Unless you take the time to stand out from the rest of the flock, you will blend in with others. Here are some ideas for making yourself stand out and obtaining a job that allows you to live a digital nomad lifestyle.
Be professional: When you're applying for jobs, make sure to present yourself as a professional. This means having a well-written resume and cover letter, being polite and respectful in all communications, and following through on commitments.
Specialize: When possible, specialize in a skill that is in high demand. For example, if you're a web developer, specialize in front-end development or mobile app development.
Be creative: Use your creativity to stand out from the competition. This could mean developing a unique skill set, creating an eye-catching resume, or coming up with interesting ideas for working remotely.
Stay connected: Make sure to stay connected with other digital nomads through the right platforms.
14. How much money do you need to be a digital nomad?
There is no definitive answer to this question, as the amount of money you need to be a digital nomad will vary depending on your lifestyle and spending habits. However, based on our research, we estimate that you would need at least $1,000 per month to cover your basic expenses while living a nomadic lifestyle, regardless of where you are.
15. What skills do I need to become a digital nomad?
There are many skills that will help make you a better digital nomad, some of the most important ones are:
1. Strong technical skills. You need to be able to work with computers and be comfortable using different software programs.
2. Excellent communication skills. As a digital nomad, you'll be working with people from all over the world, so you need to be able to communicate effectively.
3. Strong organizational skills. You'll need to be able to stay organized and keep track of multiple projects at once.
4. Self-motivated. As a digital nomad, you'll be working on your own, so you need to be self-motivated.
16. Is it hard to be a digital nomad?
This is a question that is asked a lot, and there is no easy answer. For some people, it may be difficult to live a digital nomad lifestyle, while for others it may be easy. It really depends on your personal circumstances and what you are willing to do to make it work. There are definitely some challenges that you will face and whether you easily surpass them or not depends on your personality type, your skillset, and your support system around you.
17. What to study to become a digital nomad?
The best way to study to become a digital nomad is to take online courses and read books about the subject. There are many different ways to become a digital nomad, so it is important to find the right course or book that fits your needs. You can find many great resources on the internet, or you can ask other digital nomads for their recommendations in terms of training, courses, and degrees.
18. What are some nomad jobs?
There are many nomad jobs that you can do. As a digital nomad, you work from your computer from anywhere. There are many different types of jobs that you can do as a nomad. You can be a writer, a web developer, a graphic designer, or an editor. You can also work as a consultant or do freelance work. There are many options for nomads, and the internet has made it easier than ever to find work that you can do from anywhere in the world. Check out the list of jobs listed above in the article.
19. What is a nomad visa or a digital nomad visa?
A nomad visa, also known as a digital nomad visa, is a type of visa that allows you to stay in a country for an extended period of time so that you can work remotely. This type of visa is perfect for digital nomads who want to travel and work at the same time. If you're interested in getting a digital nomad visa, first check if the country you are planning to visit offers one, then ask a professional how to get it. At GoVisaFree, we typically cover all available digital nomad visas and their details in detail.
20. Is digital nomad a good idea to do for a fresh graduate?
There are pros and cons to being a digital nomad, and it ultimately depends on the individual's situation. For young graduates just starting out in their careers, there are several advantages to becoming a digital nomad. First, it allows for a lot of flexibility and freedom when it comes to where you live and work. You can travel to new and interesting places while continuing to work, which can be a great way to see the world. Additionally, as a digital nomad, you'll likely have a lot of opportunities to meet new people and make connections with other professionals. This can help you build your network and find potential mentors or collaborators.
However, there are also some drawbacks to being a digital nomad. One is that it can be difficult to maintain a consistent work schedule when you're constantly on the move. Additionally, if you're not careful it's easy to let your finances get out of control when you're not tied down to a specific location. And finally, there is the risk of becoming isolated and feeling lonely.
21. How do digital nomads keep fit while traveling?
There are a few ways that digital nomads can stay fit while traveling. One way is to find a local gym or fitness center. There are also many online workout programs that can be accessed anywhere in the world. Additionally, there are many outdoor activities that can be enjoyed while traveling, such as hiking, biking, and swimming. By staying active, digital nomads can enjoy their travels while also maintaining their fitness.
22. How do digital nomads save money for their future?
There are many different ways that digital nomads can save money for their future. Creating a budget and sticking to it is one way. Another way is to invest in savings accounts or mutual funds. Additionally, digital nomads can keep an eye out for discounts and sales, and they can also make sure to use their credit cards responsibly.
23. What is the digital nomad mindset to success?
In order to be a successful digital nomad, you need to have the right mindset. This means being willing to take risks and embracing change. It also means being able to work independently and being self-motivated. With the right mindset, you can achieve anything!
24. Why does the world need digital nomads nowadays?
One of the main reasons why the world needs digital nomads is that they can provide a valuable service. In a world where technology is constantly evolving, it is important to have people who are able to keep up with the latest trends and changes. Digital nomads are able to do this by constantly being on the move and networking with other professionals.
25. Is the digital nomad thing just a fad?
That's a tough question to answer, as it depends on your perspective. Some people might say that the digital nomad lifestyle is just a trend that will eventually fade away. However, others may argue that it's here to stay, as more and more people are turning to remote work in order to have more flexibility and satisfaction in their lives. At GoVisaFree, we are firm believers that the digital nomad movement is here to stay and that it will only get stronger.
26. What websites are good to use to meet nomads expats any English speakers while traveling abroad?
There are a few websites that are great for finding people to meet up with while traveling abroad. Some of these websites include Couchsurfing, Meetup, and InterNations. All of these websites have directories of members who are looking to meet new people and explore new places. They also have listings for events and activities happening in the area.
27. What are some good places for digital nomads in Portugal after Lisbon and Porto?
Anyone who follows GoVisaFree close knows how big fans we are of Portugal. 🙂 There are a few other great places for digital nomads in Portugal that aren't as well known as Lisbon and Porto. These places include:
Each of these places has its own unique charms and offers a great experience for digital nomads.
28. How to choose a good location to stay in short-term rentals?
When looking for a good location to stay in short-term rentals, there are a few things you should keep in mind. What is important to you? Easy access to public transportation? A grocery store nearby? Restaurants and bars? Nightlife? Beaches? Museums? Parks?
Once you know what is important to you, start narrowing down your options by looking at neighborhoods that fit your criteria. Then take a closer look at the individual listings to see if they meet your needs.
Some things to keep in mind when choosing a listing:
How close is the listing to public transportation?

How close are the nearest restaurants, bars, and other nightlife?

Is the listing in a safe neighborhood?

How much noise will you be exposed to?

Is the listing close to any tourist attractions?

How many bedrooms and bathrooms does the listing have?

What is the price?

What is the cancellation policy?
29. How much money do travel bloggers make?
Some bloggers make a lot of money, while others make only a little. How much money you make as a travel blogger depends on several factors, including how popular your blog is, how much work you put in, and how well you monetize your blog.
One way to make money as a travel blogger is to sell advertising space on your blog. If you have a large audience, companies will be willing to pay you to advertise their products or services. You can also make money by writing sponsored posts or by accepting freebies from tourism boards and other organizations.
In addition to making money from your blog, you can also make money by doing speaking engagements, writing travel guides, or becoming a travel agent. The sky is really the limit when it comes to making money as a travel blogger!
30. What is your most loved digital nomad accessory?
This is a difficult question to answer as everyone's favorite digital nomad accessory will be different. However, there are a few items that are commonly cited as being essential for those who want to work on the go. A good laptop, reliable internet connection, and comfortable travel gear are all important for any digital nomad. Of course, everyone's needs will be different, so you should tailor your list of must-haves to fit your own individual lifestyle and work habits.
One item that is often cited as a must-have for digital nomads is a good backpack. A quality backpack can help make your travels more comfortable, and it can also help keep your belongings organized.
31. What are some physical products you wish were made for digital nomads?
There are a few physical products that we wish were made specifically for digital nomads. For example, a portable power bank that could charge multiple devices at once, a foldable laptop stand, and a comfortable yet sturdy travel backpack. These are just a few examples, but we think it would be great if more companies started making products specifically for digital nomads and location-independent professionals.
32. What digital nomad events and meetups are happening in 2022?
There are many digital nomad events and meetups scheduled for 2022. Some of these include the DNX Global Summit in Lisbon, Portugal, the Nomad Cruise, and the Remote Worker Summit. These events offer a great opportunity for digital nomads to connect with each other, learn new skills, and explore new places. If you're looking to meet other digital nomads and learn more about this lifestyle, be sure to check out these events!
33. If you had 2 hours a day and more hours during the weekend, what skills would you be focusing on in order to become one day a digital nomad?
There are a few skills that you can focus on in order to become a digital nomad. These include learning how to code, becoming proficient in social media marketing, and mastering video editing. If you have more time during the weekends, you can also focus on learning other skills such as web development or graphic design. Ultimately, it is up to you what skills you want to focus on and become proficient in. With the right amount of dedication and practice, you can become a digital nomad in no time!
34. What are your favorite digital nomad spots in Spain or Portugal?
There are plenty of great spots for digital nomads in Spain and Portugal, each with its own unique charms. Here are some of our favorites:
For incredible scenery and stunning architecture, head to Granada or Seville in southern Spain. These cities are full of winding streets and picturesque plazas that are perfect for taking a break from work.
In the north, Barcelona is a great option with its lively culture and Mediterranean atmosphere. Plus, it's well-connected to the rest of Europe thanks to its airport.
If you're looking for a more rural setting, Portugal is full of charming villages and stunning coastal towns. Porto is a great starting point, with its historical center and lively nightlife. From there, you can explore the rest of the country at your leisure.
No matter where you decide to go, Spain and Portugal are both great options for digital nomads. With their mix of culture and natural beauty, you'll be able to get plenty of work done while enjoying scenic surroundings.
35. What's the best country to register your digital nomad online business in?
There is no one-size-fits-all answer to this question, as the best country to register your digital nomad online business in will depend on a variety of factors specific to your individual situation. However, some countries are more conducive to starting and running an online business than others. Here are five of the best countries for digital nomads to start their online business:
Estonia

Belize

Panama

The United Arab Emirates

Costa Rica
36. What are some of the best destinations for high-income digital nomads?
There are a few destinations that come to mind for high-income digital nomads. First, London is a great city to live in if you want to be surrounded by other ambitious people. It's also home to many startup companies and has a lively nightlife. Another option is Singapore. The city-state is known for its low tax rates and efficient public transportation. Plus, it has a diverse culture and plenty of things to do. If you're looking for a tropical destination, Bali is a great choice. The island has a relaxed atmosphere and is home to many digital nomad hubs.
No matter what your interests are, there's sure to be a city that's going to satisfy your needs as a high-paid digital nomad.
37. What programming specializations would be suited for digital nomads?
There are a few different programming specializations that would be great for digital nomads. One option is web development, which involves creating and maintaining websites. This specialization would give you the skills you need to create and manage your own website, as well as build websites for others. Another option is mobile development, which focuses on creating apps for mobile devices.