The Best International Prepaid Debit Cards
Sometimes, when you're traveling, you find yourself spending way more than you budgeted for. Prepaid travel cards can be fantastic in helping you to control your spending. Plus, when you are abroad it's always a smart idea to have more than one way to access your money, just in case.
International prepaid cards have gained so much popularity amongst avid travelers and digital nomads recently. This is because they offer many advantages and various options for the users.
In this article, I want to introduce you to prepaid debit cards. What are they? How can you use them to your advantage? And which one offers the best deals? Keep reading this article to find out.
What Is a Prepaid Card?
Essentially a prepaid debit card is similar in function to a debit card. You can use it to make ATM withdrawals, payments in stores, and in some cases online purchases. The difference is, you won't be bothered with an overdraft. This is because you won't be able to spend more than you already have on the card. It is more convenient to carry and safer than carrying a lot of cash on you. So the idea is pretty basic. However, prepaid cards can be life-savers abroad. Especially if you choose a card that is suited for digital nomads or avid travelers.
I've personally found prepaid debit cards to be excellent budgeting tools. As you can top it up with how much you think you should spend, and literally can't go overdrawn. This way you will be more careful and think about your spending. Additionally, there should be no extra fees or surprising costs depending on exchange rate fluctuations. Plus, you won't waste any time looking for a currency exchange office in a foreign environment, giving you more time to have fun on your trip.
How Does a Prepaid Card Work?
Basically, you will pick up your prepaid card before you leave home, and you can top them in dollars online. Then, you will be able to select the currency you need when you are abroad and easily switch your balance. This means that you will know exactly how much you have in foreign currency.
There are also some cards that don't exchange your dollars before your trip but do it if and when you use it for spending. These are closer to using a regular debit card. However, you won't be able to see the exchange rates until after the transaction.
One awesome bonus security feature of a prepaid debit card is that it's not linked to any of your other accounts. This means that in the case of fraud or theft, whoever stole your card won't be able to access your normal bank balance. This is a huge relief wherever you are in the world.
The Advantages and Disadvantages of Prepaid Cards
Pros
Opportunity to lock in the exchange rate before traveling to avoid rate volatility
Ability to load several currencies into a single card
Ability to make ATM withdrawals, shopping payments, and online transactions
Monitor spending
Option to gift
With some cards; benefits such as travel insurance, concierge, travel lounge, and more
Cons
Chance of getting frozen accounts or funds
It may take up to a few days in some instances to load the card, which can leave you stranded in a foreign country for cash
However, while the opportunity to lock in exchange rates can prove to be a huge advantage, currencies can also fluctuate unfavorably
No overdraft facility
It may not be allowed in all locations, such as hotels where only credit cards operate
How To Get an International Prepaid Debit Card?
Getting a prepaid card is usually pretty simple. You can get it from almost any bank in your country. Though there are some banks that offer cards with better benefits than others, as you'll see later in this article when we dive deeper into the types of debit cards you can acquire.
Generally, the application is free, easy, and straightforward. All you need to do is fill an application form (some banks offer online applications), provide your personal details and proof of identity. Once the application is processed and your identity is verified, the card will be sent to your house. Then, you can load the currency of your choice and start using it. You will often need an app that you can download to use with the card.
Best Prepaid Debit Cards For International Use
Wise Multi-Currency Debit Card
Wise is an online neo-bank that offers a massive range of services. For those based in the US, UK, Australia, New Zealand, or Europe, Wise is a fantastic option. You can open a free Wise Multi-Currency Account online, and get a 
Wise debit card
.
You will be able to hold over 40 currencies in your account. Additionally, you will get local bank details for major currencies like US, New Zealand, Australian and Canadian dollars, British Pounds, and Euros. With these accounts, you'll be able to receive payment from these regions for free.
You can also convert currencies easily using the mid-market exchange rate and for a low fee that you see upfront. You can spend any currency you hold on your card for free, and withdraw up to $250 (or it's equivalent in other currency) monthly for free. After that limit, there's a small ATM fee. Check out our in-depth review on Wise Multi-Currency Account.
Revolut
Revolut is excellent for residents of the US, Australia, Canada, Singapore, Switzerland, the UK, or the EEA (European Economic Area). You can hold and exchange between 28 currencies on your card. Additionally, you can spend in over 150 currencies using your linked card.
Generally, you will only pay the mid-market rate for exchange between currencies. However, there is some markup for specific currencies, like the Thai Baht and Ukrainian Hryvnia. Additionally, you will pay a small markup for exchanges over the weekend or large amounts over the course of a month.
Basically, there's a 0.5% extra fee if you exchange more than $6,500 a month. There's also a 0.5%-1% for weekend transactions. Also, you might pay a fee on some ATM withdrawals if you draw more than $300 a month.
As of November 2020, the only Revolut account available to US residents is the basic(free) one. Though there are plans to bring premium packages to the US and they are currently available elsewhere.
N26
N26 is a German online bank and is considered a leader in revolutionizing the banking sector in Europe. Residents of Europe, the UK, or The US can open an account with N26 which offers a smart card option for international spending.
What's cool about N26 is that you won't necessarily have to exchange your money and hold it in foreign currency. Instead, n26 allows you to spend using the Visa exchange rates without any markups or extra fees. This makes it an excellent option for travelers who prefer not to switch their dollars in advance.
There might be some services to pay such as ATM charges. These fees are not levied by N26 but by other service providers.
Check out our comprehensive N26 Bank Review and N26 Card article for further reading.
Ally Bank
Ally is an online bank. It offers accounts and cards that are not exactly the same as the other prepaid travel card on this list. They are, however, used in more or less the same way. You open your account online and top up the amount that you intend to spend while you travel. For convenience, you can use your linked card. This way, you will have the same security as using a prepaid debit card, as the Ally account won't actually be linked to any of your regular bank accounts.
You will be charged a 1% ATM withdrawal fee online, and there might be other charges imposed by the ATM owners.
NetSpend
Netspend specializes in prepaid debit cards. They offer various cards that offer prepaid spending either at home or abroad. You basically have two options when it comes to cards. You can choose a card with a monthly fee, or a "pay as you go" option. The "pay as you go" option means that you don't pay a cost fee for services but you pay charges per transaction. This brings you a lot of flexibility when choosing what card you would like, according to your spending habits. However, in the "pay as you go" option, international spending fees can be a bit high, so be sure to study the terms carefully if you choose this card.
The usual foreign transaction surcharge is 4%. This surcharge is added to ATM withdrawals and purchases. What's great about NetSpend is that there are no specific international ATM fees to cover. Though there might be some charges imposed by the ATM owner.
To make your life easier, I've prepared the below scheme comparing the above five cards:
Card: Revolut
Where it can be used: UK, Europe, Australia, Singapore, and Switzerland
Account opening fees: Free, or Premium €7.99 a month or Metal for  €13.99 a month
ATM withdrawal fees: Free with Free card for up to £/€200 monthly, £/€400 monthly with Premium and up to £/€600 monthly with Metal. 2% flat rate for the numbers above
Currency Exchange fees: Free up to £5,000/€6,000 monthly with the standard card. No monthly limit on Premium and Metal cards
Spend in currencies in your account: Free 
Competitive advantage: Option to get travel insurance at a cheap cost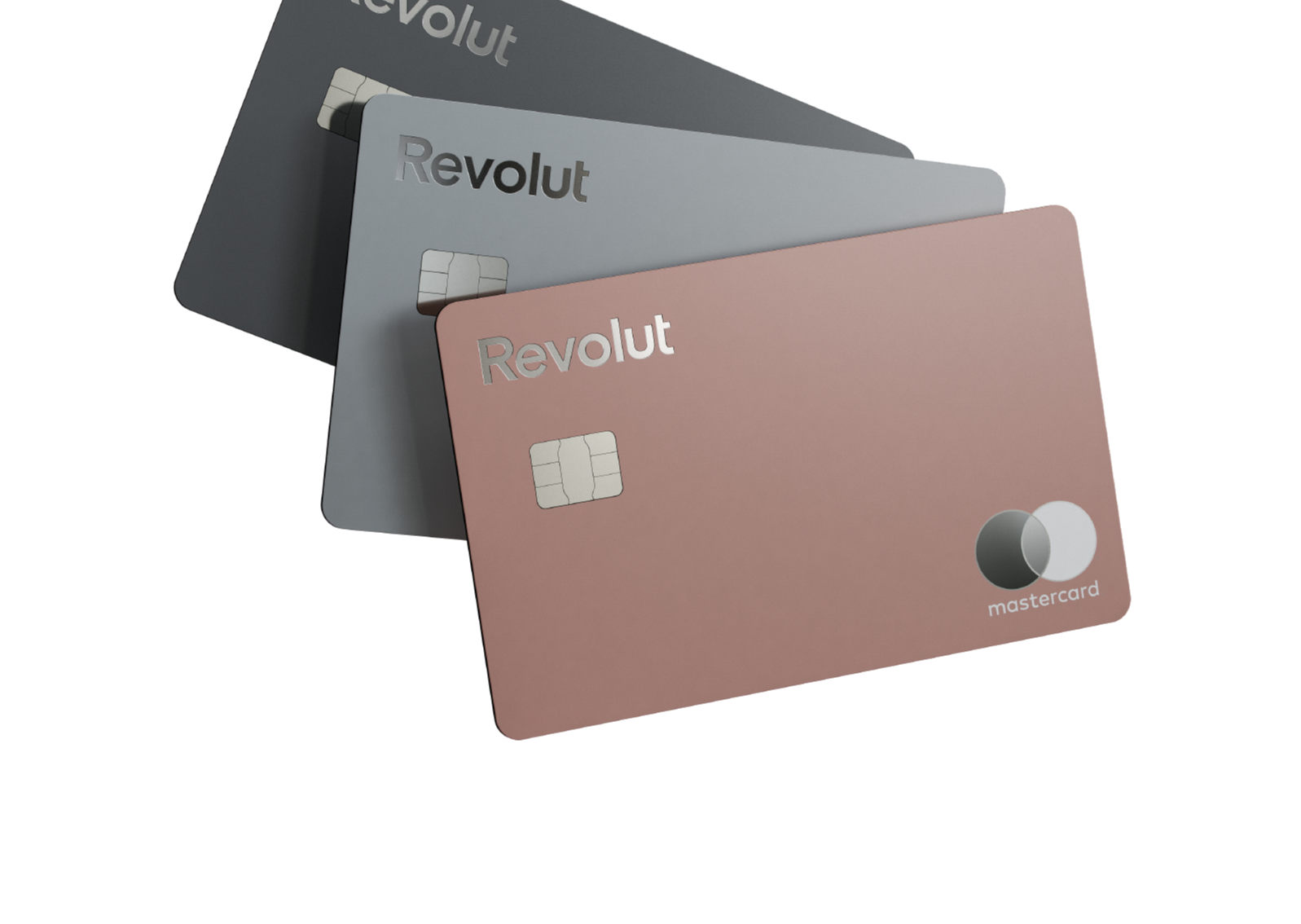 Card: Wise
Where it can be used: UK, Europe, USA, Australia, NZ, Singapore
Plans: Find the best Transferwise plans here
Account opening fees: Free
ATM withdrawal fees: Free up to £200 / 30 days – 2% over £200 / 30 days
Currency exchange fees: 0.35%-2.2% 
Spend in currencies in your account: Free 
Competitive advantage: Wide availability and true multi-currency card with over 50+ options. Top Choice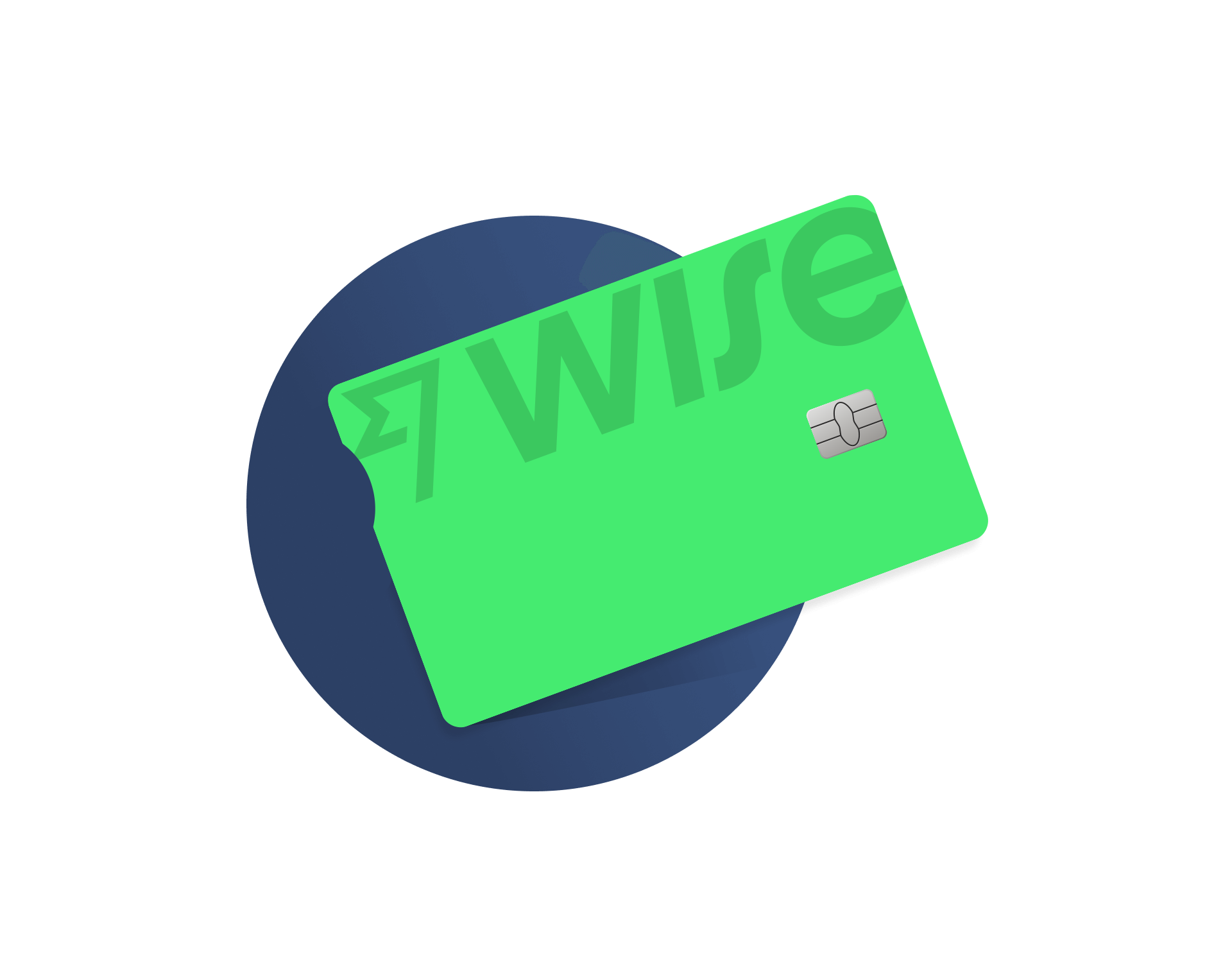 Card: N26 
Where it can be used: UK, Eurozone, USA 
Plans: Find the best N26 plans here
Account opening fees: Free, or "You" for  €9.90 a month, or, "Metal" for €16.90 a month
ATM withdrawal fees: Free cards have a 1.7% fee. "You" and "Metal" options have five free ATM withdrawals a month then a €2 fee applies
Currency exchange fees: N26 doesn't charge exchange mark-ups or conversion fees
Spend in currencies in your account: Free
Competitive advantage: Full-service current accounts that can be managed via their mobile app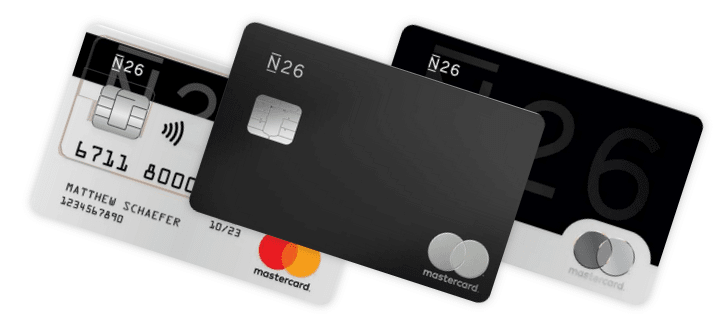 Card: Ally Bank
Where it can be used: UK, US, Europe 
Plans: Find the Best Ally Plans here
Account opening fees: Free 
ATM withdrawal fees: There is a 1% ATM fee for ATM uses overseas. Additional charges may incur from the ATM operator 
Currency exchange fees: Ally Bank doesn't charge exchange mark-ups or conversion fees
Spend in currencies in your account: Free
Competitive advantage: Many options for CD rates, online Savings accounts, and even home loans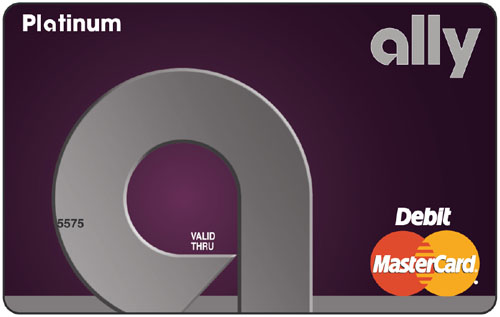 Card: NetSpend
Where it can be used: US
Plans:Find the best NetSpend plans here
Account opening fees: Pay-As-You-GO is free. A monthly fee of 10$ for the monthly plan but offers free unlimited transactions
ATM withdrawal fees: Pay-As-You-GO option has a 4% foreign transaction surcharge on ATM withdrawals
Currency Exchange fees: Netspend doesn't have exchange mark-ups or conversion fees 
Spend in currencies in your account: Free
Competitive advantage: Pay-As-You-Go account gives you a lot of control over your account
Tips For Using an International Prepaid Debit Card
I myself have fallen into a lot of the traps that many new travelers fall into. This is why I wanted to create this to help you avoid some of the pitfalls and make the best of your debit card.
Exchange Rate Tips
Exchange rates can be a bit tricky, it is best that you study up on your exchange rates before your trip. Look up the mid-market exchange rate between your currency and the currency of the country you're visiting. The mid-market exchange rate is really the best benchmark to use when comparing rates provided by card providers and financial services.
When you compare the rate on the mid-market with the one you've been offered, you will see what extra mark-ups or fees you are paying the provider. Usually, I use TransferWise because they show you the mid-market rate upfront. This way you can top up your card in advance and not be caught by surprise on your trip.
Exchanging your foreign currency in advance is one of the most essential things that you want to do before heading abroad. I have been burned many times by heading over somewhere and then realizing that the exchange rates are not as I've expected at all and had to cut my trip short because I ran out of money.
Backup Plan
I'm a big fan of the adage "better safe than sorry". You really don't want to find yourself in the middle of Malaysia with no money because of one reason or another. That would pretty much ruin your trip. This is why you should always have some money or another card, preferably hidden in a different location than your other card. This is why, in case something happens, you will be prepared.
Smart ATM Choice
Aren't all ATMs the same? No, not at all. Some of them charge a higher fee for withdrawals. Though you might be notified before you make the withdrawal, you will sometimes end up paying more than you should if you need to get cash quickly.
Some resources like Tripadvisor can help you locate the ATMs that charge you the least. Especially if you're going to a popular tourist destination. It's better if you don't take out cash too often just to avoid those charges.
Currency Choice
Often when you use a card abroad in a store or an ATM, you will be asked whether you would like to pay in your home currency instead of the local currency in your destination. This is a trap where ATM and payment providers claim that they are doing a service. They say that in this way they're letting you easily see the cost of your purchase or withdrawal in a "familiar" currency. I have fallen into this trap so many times myself.
This is exactly how you fall into unnecessary fees and marked exchange rates. They call this process "Dynamic Currency Conversion (DCC)" and the only one that it really helps is the bank or service provider. Always pay in the local currency, so that you will get the best exchange rate. It might be confusing at first to have to convert in your head what it means in dollars, but a quick online search should fix that right away.
FAQ
Where Can I Buy an International Prepaid Debit Card?
You can usually get a prepaid card at any local bank
What Are The Costs of Using an International Prepaid Debit Card?
These costs differ greatly depending on the type of card and the bank from which you get it. There are usually currency exchange fees, ATM withdrawals fees, and purchase fees. Read the terms of your card carefully to have a better understanding of what the fees are.
What Are the Benefits of Using an International Prepaid Debit Card?
First of all, a prepaid card is excellent for budgeting as it doesn't allow you to spend more than you have loaded up in it. Secondly, in case of theft or losing your PIN, it wouldn't give the thieves access to your other accounts so you will only lose the money that was on the card. Finally, it is much more convenient to carry one single card than a bunch of cash.
What Should I Beware of When Using an International Prepaid Debit Card?
You should pay attention to exchange rate markups. Also, pay attention that you pay in the currency of the country which you're currently visiting rather than your home currency so you don't get extra fees. You should also beware of which ATMs you're using, as some of them charge you much more than others.
Can I Get a Visa Prepaid Card?
Yes, Visa offers an all-purpose Visa Prepaid Card which is a reloadable card you can use in-person and online. You can apply for one from their website.
Can I Get a MasterCard Prepaid Card?
Yes, MasterCard has a prepaid card which you can apply for on their website.