Best Countries for Americans to Move to
Attention all American Dreamers! Are you tired of living in a country with sky-high costs and never-ending safety concerns? Well, it's time to pack your bags and join the growing number of US citizens seeking a better life abroad. There's a world of possibilities out there, waiting for you!
The Covid-19 pandemic has been a wake-up call for many Americans, revealing that the once-invincible US passport is no longer the ticket to unlimited freedom and opportunity. According to Bambridge Accountants of New York, the number of US citizens renouncing their citizenship doubled in the first half of 2020 compared to the entire previous year. The same trend continues now. But there's no need to surrender your citizenship altogether – you can always opt for a second home in a more affordable and secure country.
So, without further ado, let's explore some of the best countries for Americans to move to, each offering its own unique benefits to entice you to make the big move. Get ready to discover a world of endless possibilities!
Portugal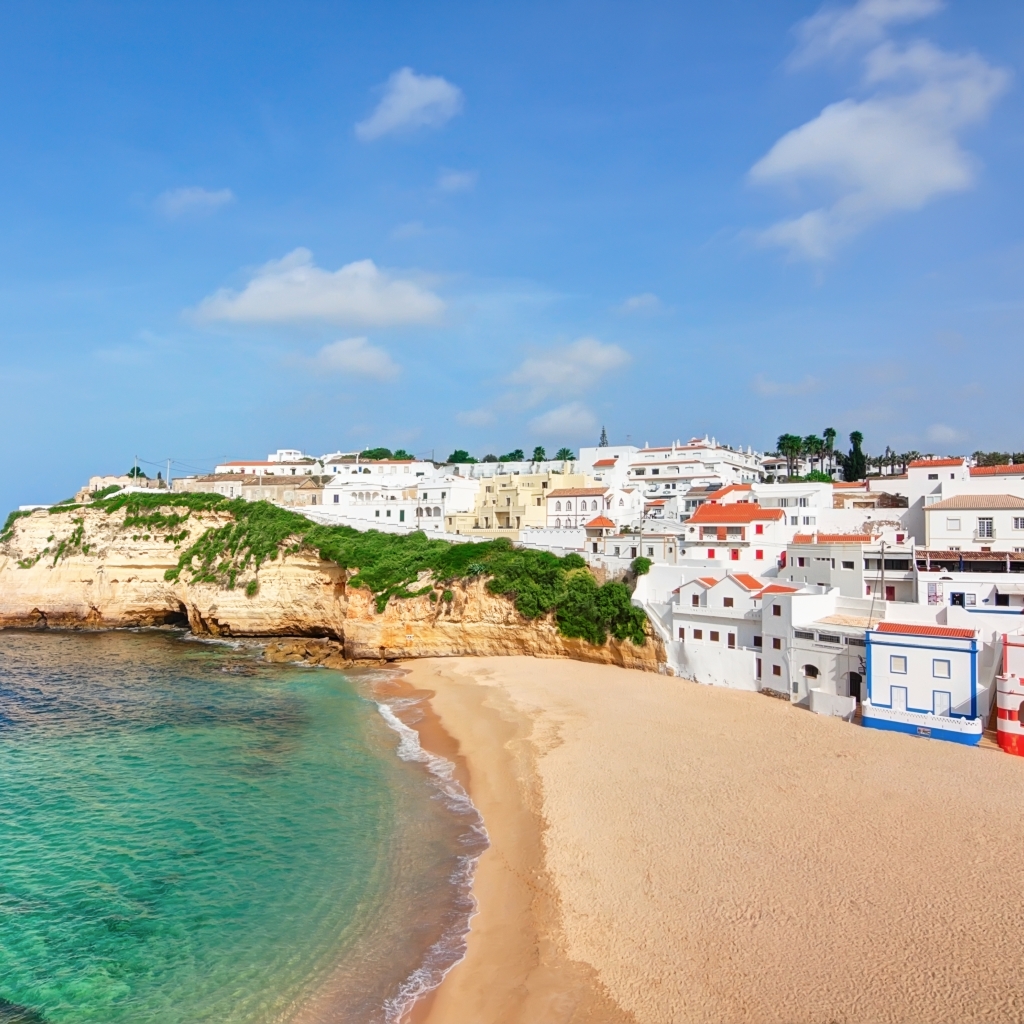 Are you ready to escape the high costs and safety concerns of the US and set sail for a new adventure in Europe? If so, Portugal is the perfect destination for you! This charming country is not only affordable, but it's also one of the safest countries in the world, ranking 6th on the 2022 Global Peace Index.
With its top-notch healthcare system, Portugal has proven its mettle during the pandemic, providing peace of mind for those seeking a safer environment. And the cost of living? Well, it's a real steal compared to many other European countries, with the cost of living in Portugal, including daily expenses like food, housing, and transportation costing around 30% less than in the US.
But what about the kiddos? No need to worry! Portugal is home to plenty of international schools, where education is conducted in English. And for those who want a slice of home, there are even American schools in Portugal offering the same curriculum you'd find stateside. So, whether you're relocating with your family or just want a change of pace, Portugal is the perfect choice for you!
🇵🇹 👨‍💻 If you want to work in Portugal, it can be a good choice because it offers various areas for foreigners to work in. Portugal welcomes foreign investments into the country, too. As a result of this, foreign direct investments (FDI) into the country have been on the increase in recent years. It also has a fast-developing high-tech industry, and a welcoming environment for startups as well.
Another important quality of Portugal is its favorable climate. This Mediterranean gem is home to stunning holiday destinations, like the beaches of Algarve and Porto, that are sure to keep you coming back for more. But don't let the pricey reputation of these popular hotspots discourage you – there are plenty of budget-friendly options, like Óbidos and Nazaré, that offer just as much charm and adventure.
As a US citizen, you can visit Portugal for up to 90 days within 180 days, without a visa. But if you're looking to make the move permanent, Portugal offers a variety of residency visas for students, self-employed individuals, and investors. And for the high net-worth crowd, there's the coveted Golden Visa. With a minimum qualifying investment in the country, you can gain temporary residency for you and your family, enjoy visa-free travel within the Schengen area, and even become an EU citizen in the future.
If this option sounds interesting to you, you may want to check our article on Living in Portugal. 
Spain
Spain is the land of sunny beaches, bustling cities, and an affordable cost of living. And did you know that you can actually make it your home? That's right. If you're a freelancer or a digital nomad, Spain's got you covered with its self-employment visa option. Imagine working from the bustling tech hub of Barcelona or soaking up the sun on the Canary Islands… But that's not all, retirees can also find a tranquil and fulfilling lifestyle in Spain's coastal cities.
To make Spain your home, you'll need a long-stay visa if you plan to stay for more than 90 days for study or work. And if you're a high net-worth individual, you can skip the line and get a Spain Golden Visa. With different investment options available, you can eventually apply for permanent residency and citizenship, making Spain your new home. 
With one of the strongest passports in the world, you'll get visa-free travel to 190 countries! Spain is the perfect choice for your next adventure.
To learn more, read our guide on Living in Spain.
Australia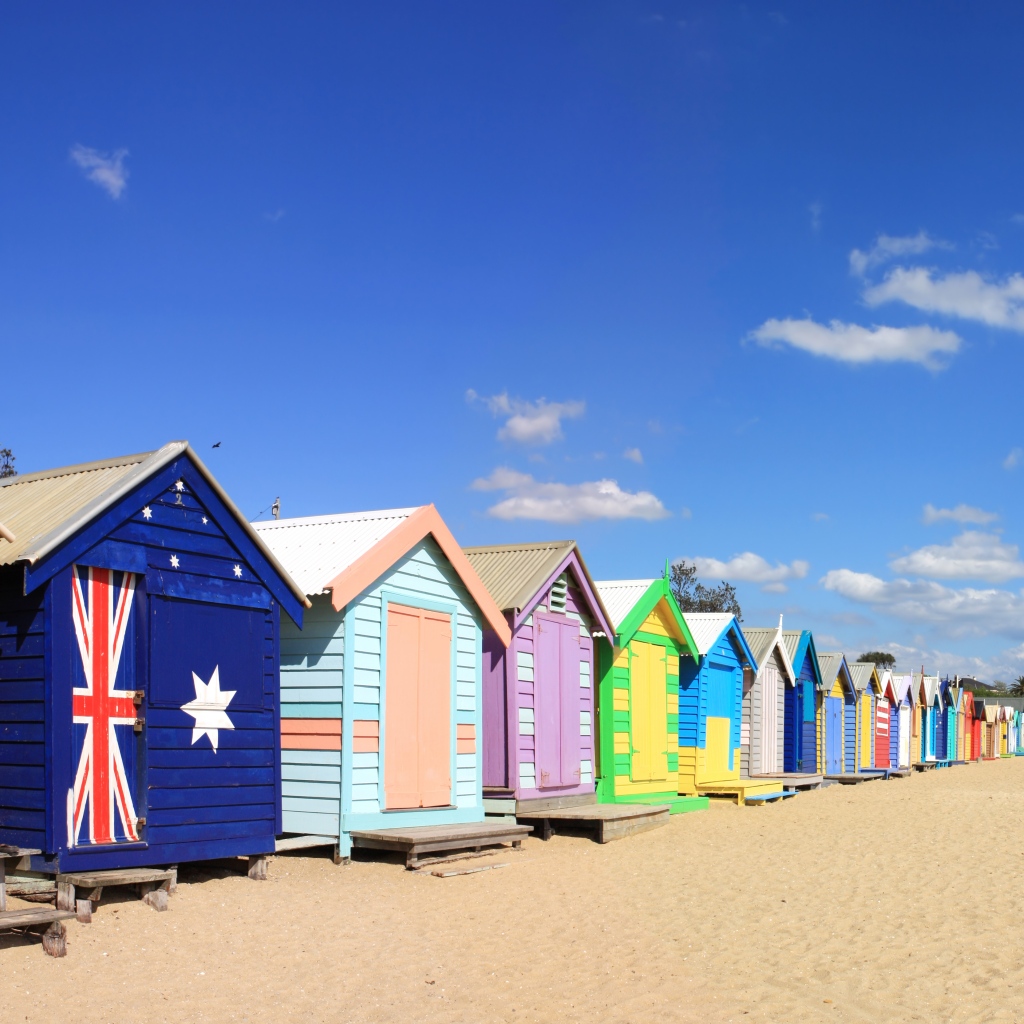 Get ready to embrace adventure Down Under! Australia is the ultimate melting pot of diverse landscapes and cultures. Whether you're a beach bum or a nature lover, you'll feel right at home. The good news? Communication is a breeze, with English being the widely spoken language. Plus, with thriving expat communities in the major cities, you'll never feel alone.
Don't limit yourself to just Sydney and Melbourne. Consider smaller cities like Darwin, Brisbane, Adelaide, Perth, and Broome for cheaper rent and closer connections with the locals.
From work visas to permanent residency through family, work, business, investment, or retirement, Australia has got you covered. With a top-notch education and healthcare system, a booming economy, and endless employment opportunities, it's the perfect place for you and your family.
Feeling young and restless? The Working Holiday Visa is perfect for 18-30 year olds, allowing you to live and travel the land of Oz for a year, or even up to three years with enough work in specified industries.
🇦🇺 ✈️ The only disadvantage is its distance. The duration of flights ranges from 15 to 30 hours between the US and Australia. Except for this fact, it's a good place to live in. The cost of living in Australia is similar to that in the US.
Uruguay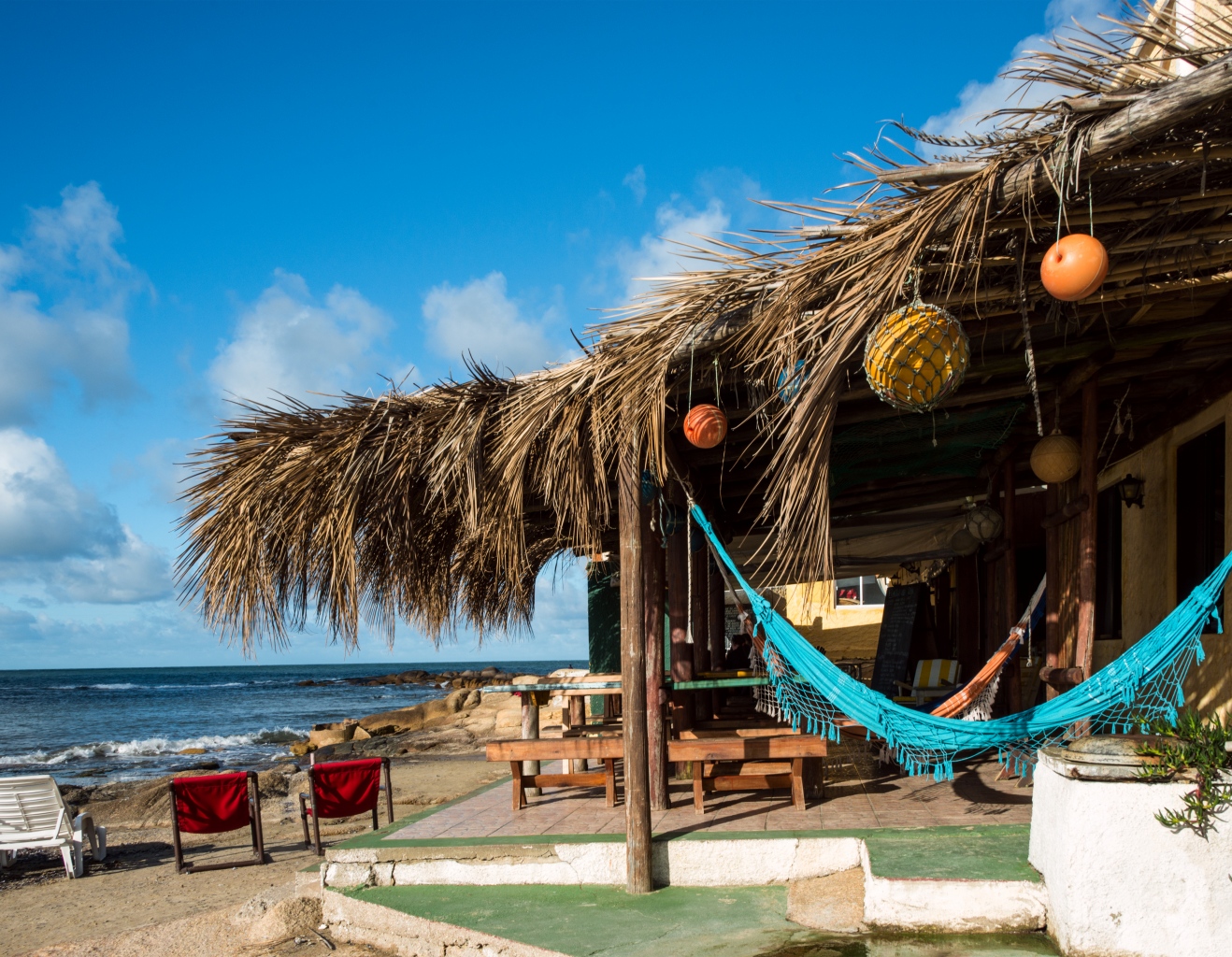 Being a South American country, the cost of living in Uruguay is 34.8 percent lower than in the US. The basic costs like rent and food are quite affordable. It offers nice weather, great beaches, good food, and tasty wines. It has a stable economy and a political system. It has been taking steps for LGBTQ rights and laws, too. We can say that the lifestyle here is generally serene.
Some location suggestions may include:
Punta del Este: A great beach resort
La Paloma: A small beach town
Montevideo: The capital city with both modern and traditional features
Along with these, lots of farm towns and rural villages are available if you want to spend time in the countryside.
You can consider Uruguay as a safe place in terms of healthcare. Throughout the pandemic, Uruguay has recorded a low number of daily cases compared to other countries. In terms of infrastructure, it's one of the best countries in South America. There is quality medical care, clean drinking water, and good road system. Public transportation is also good enough to the extent that you aren't going to need a car. It also provides one of the fastest internet speeds in Latin America. 
As a US citizen, you can stay in Uruguay for 90 days without a visa. For more durations of residence permits, please check the country's official website. When you obtain short-term residency, you can apply for permanent residency, have a job, and start a business.
🇺🇾 🇪🇸 Also, note that Spanish is the primary language of Uruguay. So you better start improving your Spanish before you relocate.
Costa Rica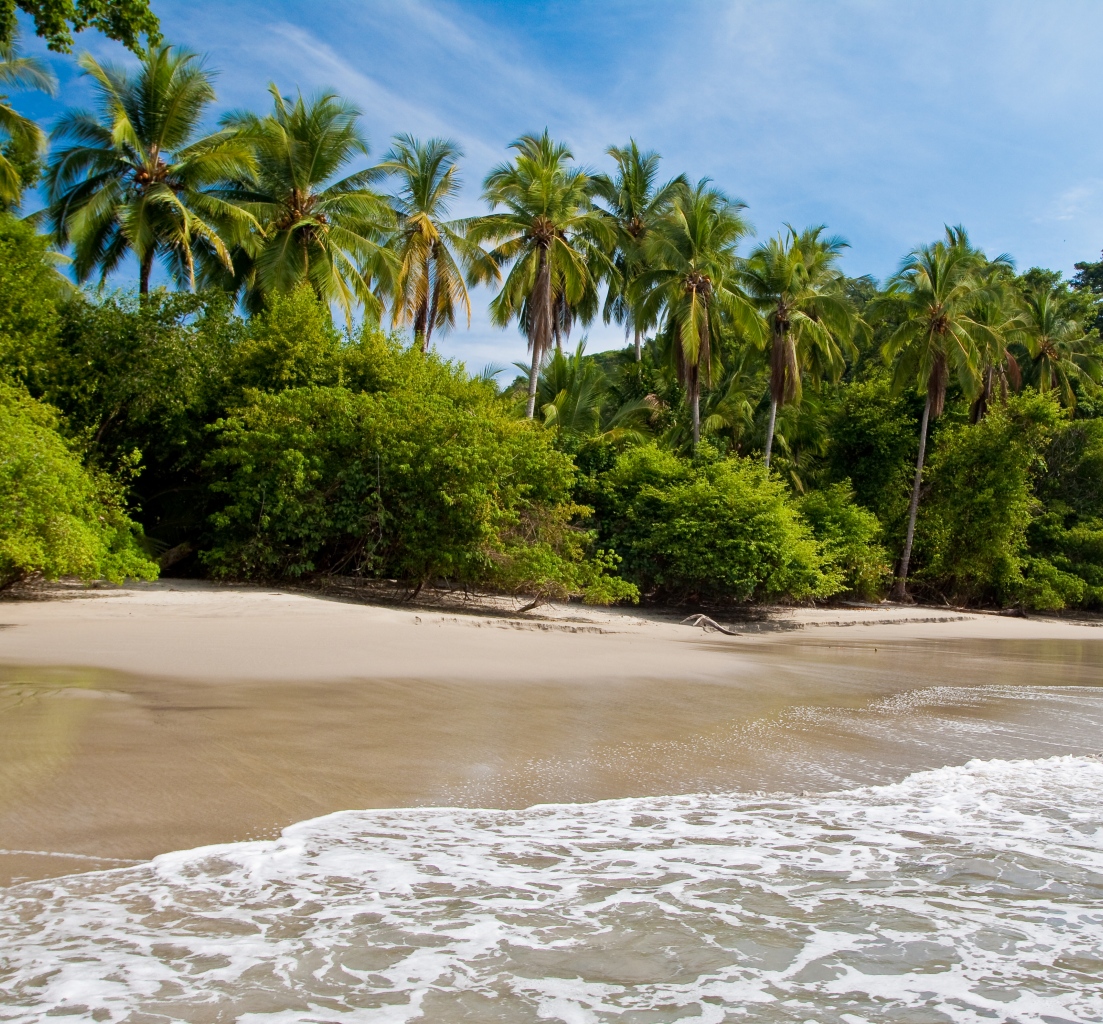 Costa Rica is a politically stable country. It offers a simple and tranquil lifestyle. Also, lots of people speak English, so don't worry about learning a second language. The cost of living is extremely cheap compared to the US. 
Different climates in different places are available in Costa Rica. They range from mountain towns like Atenas to villages on the seaside. The Central Valley is a popular location in Costa Rica. More than half of its population resides in this area. In Guanacaste, you can find stunning beaches. There are homes in the hills with a view of Lake Arenal.
Flights are also easy between the US and Costa Rica. There are two big international airports providing regular flights to the main cities of the US. 
🇨🇷 🛂 With a tourist visa, you can stay in Costa Rica for up to 90 days. For longer terms, we suggest you look for a residence. Two popular visa options are the Pensionado and the Rentista Program.
Thailand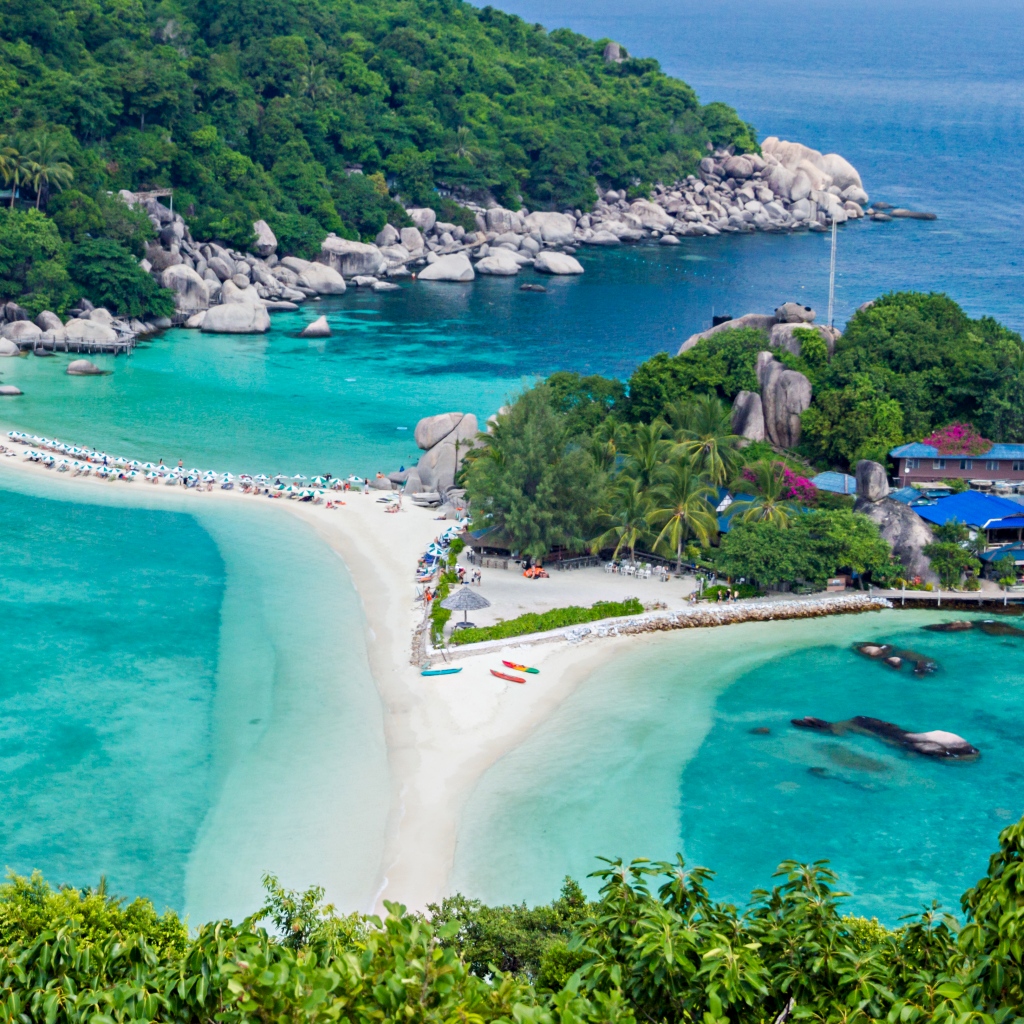 Thailand appeals to young professionals and entrepreneurs. Many expats prefer Thailand because of its low cost of living.  The infrastructure in the country is quite strong. Like most of the countries we've listed above, Thailand is also famous for its beaches. The capital city Bangkok is home to modern tech hubs while preserving its local and traditional vibes. If you want to be close to beaches, check out Phuket, Koh Samui, or Koh Phangan. 
Thanks to the tourism and impact of expat communities, English is widely spoken in Thailand, especially in Bangkok and Chiang Mai. Thailand has a good railway system so you can easily travel from one place to another to fully experience the country.
Greece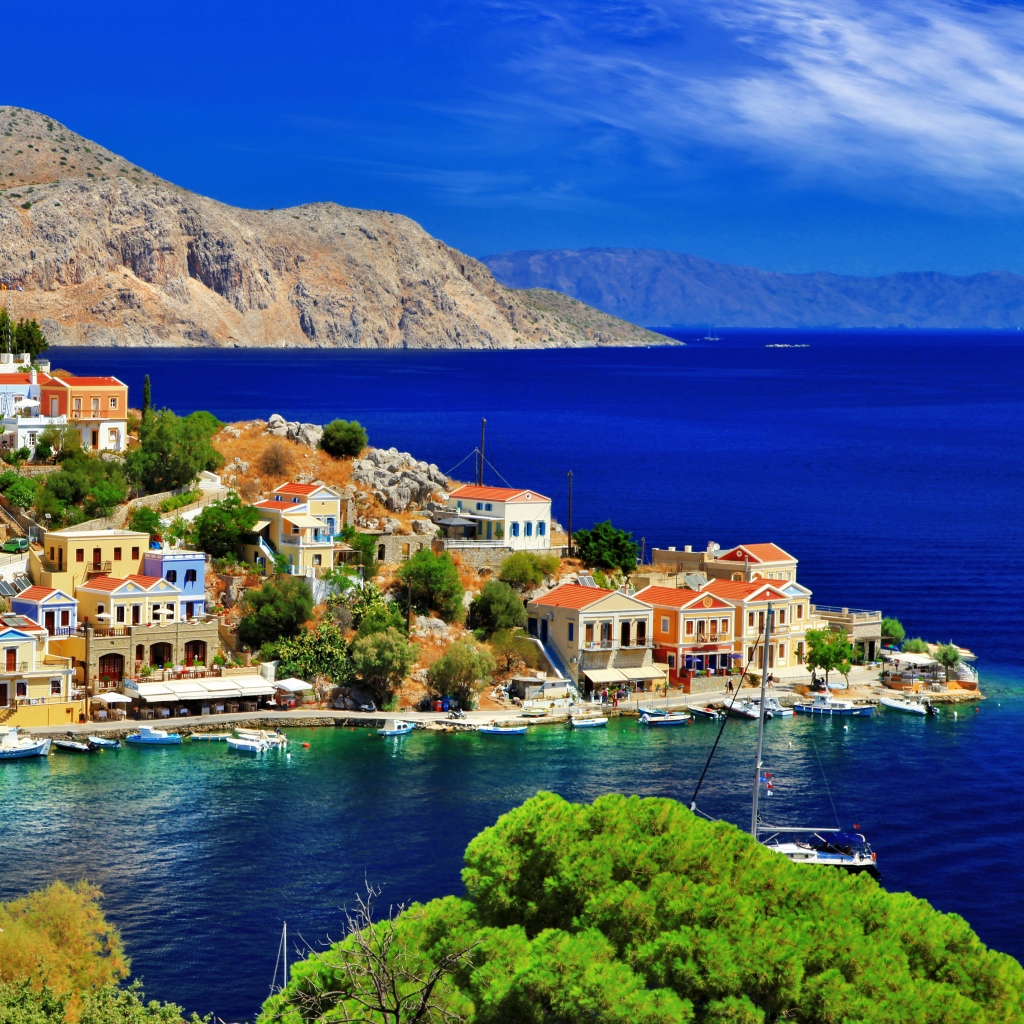 Greece is another Mediterranean country that expats prefer to move to. Compared to most other European countries, Greece offers a low cost of living as well. There are great pristine beaches and clear water for you to discover. You can enjoy the weather in Greece regardless of the season. For a more tranquil lifestyle, you may prefer rural areas both on the islands and on the mainland as well. 
If you want to move with your family, don't worry about schooling. There are American international schools in the country, mostly located in Athens.
Check out our article on Living in Greece.
🇬🇷 🏚️ Greece offers a residency by investment program, where you can invest as low as €250,000 in a Greek real estate and qualify for a Greek residence permit. If you'd like to learn more about the program, check out our case study on the Greece Golden Visa program. 
Germany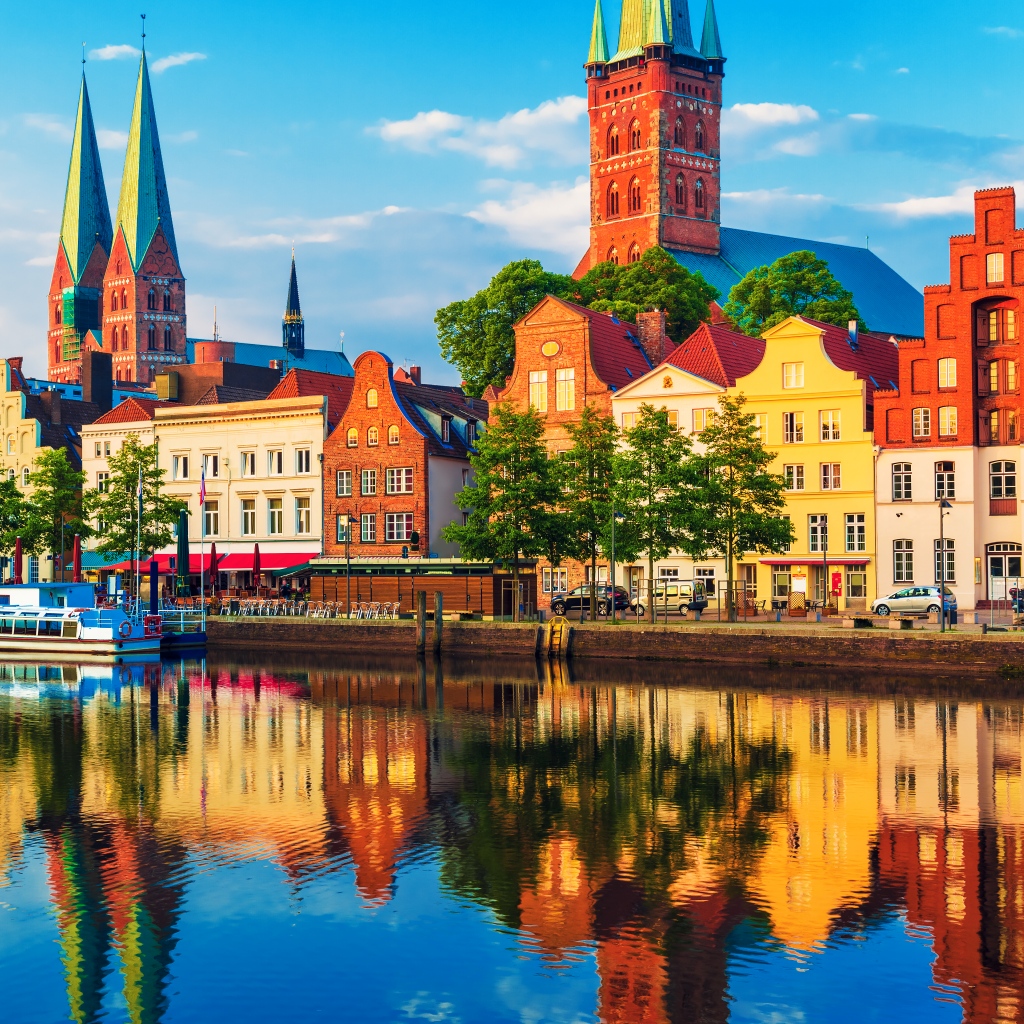 As an American citizen, you can enter Germany with a three-month visa. If you wish to stay more, you will need to follow a procedure. Residency in Germany can be obtained by studying, employment, or investing. You'll be required to maintain financial stability, and the country expects you to assimilate into the culture. You also need to have healthcare valid in Germany. For permanent residency, you'll need a standard residency for 5 years. Also, proficiency in the German language and registering in an integration course are required. 
The cost of living varies from city to city. However, it's lower than in the US. Note that Munich is the most expensive city to live in. The cost of living in Munich is around the same as it's in Philadelphia. Fortunately, the beer is cheap. Other than the cost of living, Germany offers a top education and healthcare system, along with a stable economy. Furthermore, work hours are relatively short, so you can have a better work-life balance when you move to Germany. The crime rate is low and the employment rate is high. 
🇩🇪 🇺🇸 Around 50 percent of people speak English in Germany. However, learning some basic German will help when dealing with the bureaucracy. On the other hand, there are more than 100,000 Americans living in Germany. So, you can easily find an expat community if you live in a big city. 
The Czech Republic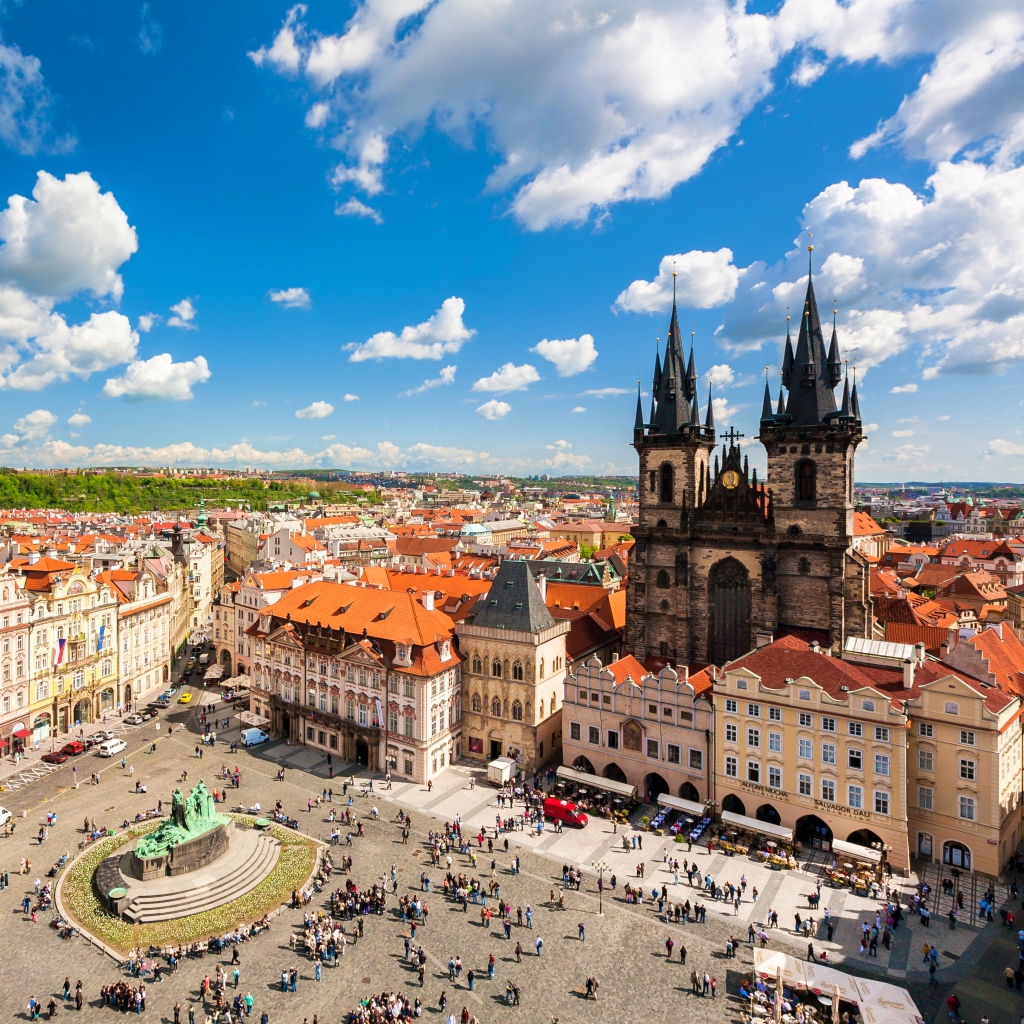 The cost of living in Czechia is half of the cost in New York City. The country mostly appeals to young professionals, freelancers, and students. It's a really cheap country to live in, compared to the US.
Many TEFL teachers prefer to work in the Czech Republic. Its capital Prague is also one of the most visited cities in the European area. Along with Prague, the cities of Brno and Ostrava are also great examples of Czech culture and countryside. Its location is also convenient for the ones wishing to travel among the European countries.
It's relatively easy to get a visa or work permit. There's a freelance visa that enables moving and working in the country easier. For this, you need to provide proof of funds -around $5,500-, a business plan, and health insurance. As a digital nomad or an entrepreneur, you can really benefit from this.
🇨🇿 If you're not living in Prague, you might experience a language barrier. So, it's essential that you learn some Czech. For your visa appointments and accommodation issues, you'll need the language.
Singapore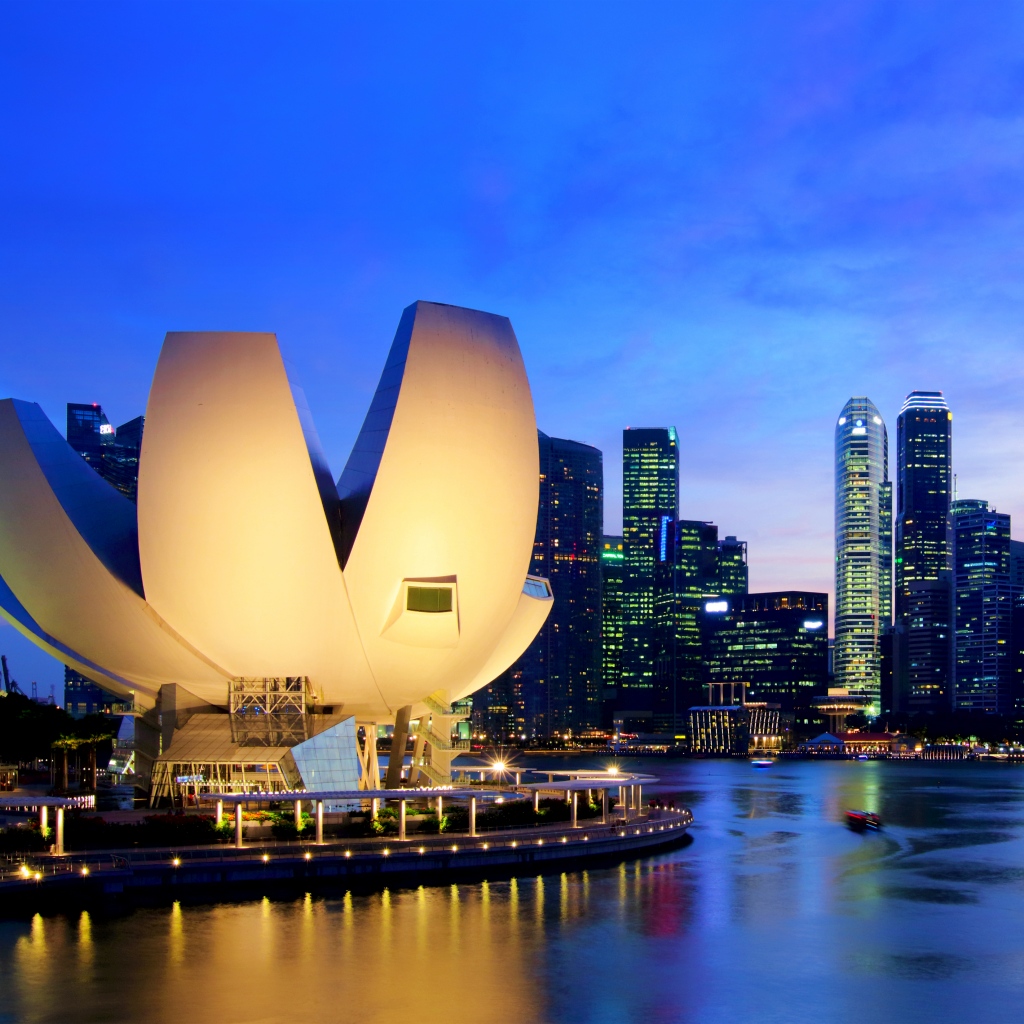 There are many good points in this country for expats, especially for entrepreneurs and investors. First of all, there is political stability and safety. Many people from different nationalities gather in Singapore. There are many languages spoken in Singapore, including English, Mandarin, Bahasa Malay, and Tamil. Besides, most of the locals are native bilinguals. More than half of the population speaks English.
The living standards are quite high. This means that living here is also expensive, similar in cost to Los Angeles. In return for this, you receive services of essential amenities, modern infrastructure, and a clean and safe environment as well.
🇸🇬 🫶 Getting a work visa and permanent residence is relatively easy for mid and high-skilled workers. For this, you'll need to get a job offer in Singapore. However, once you move there, you can start a business, and the country supports this. Also, it grants a great amount of cash for foreigners. Singapore is also a great place to extend your network among international businesses.
Montenegro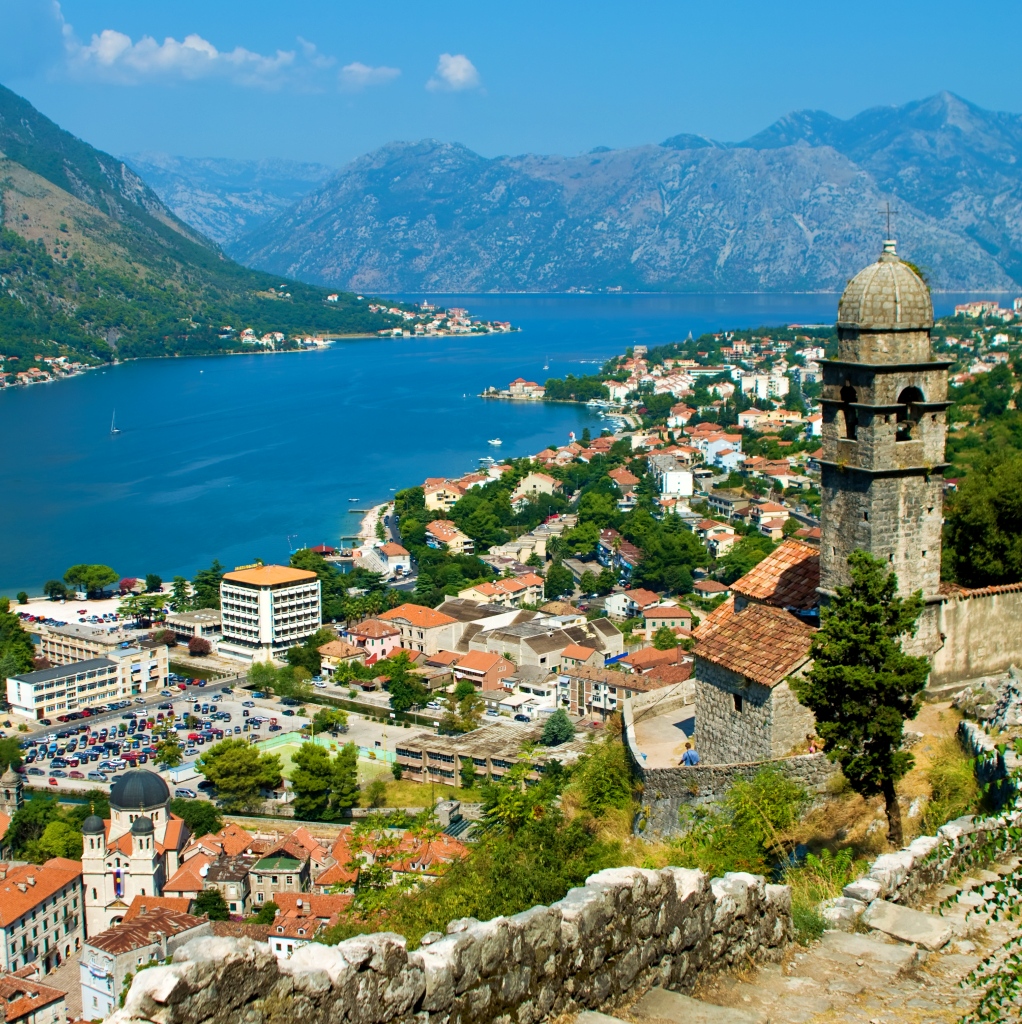 The cost of living in Montenegro is half of the cost of living in the US. Around 40 percent of the population speaks English. You can find them more at the tourist locations though. It's a candidate for the European Union and expected to join the EU in five years. 
It offers amazing weather and a great landscape with its rugged mountains and medieval cities. It has a great coastline around the Adriatic Sea.
🇲🇪 🏘️ Your options to gain temporary residency are buying a home, or starting a business, and hiring yourself as an employee. After a five-year period, you can become a permanent resident. An additional five more years will grant you citizenship as well. 
Canada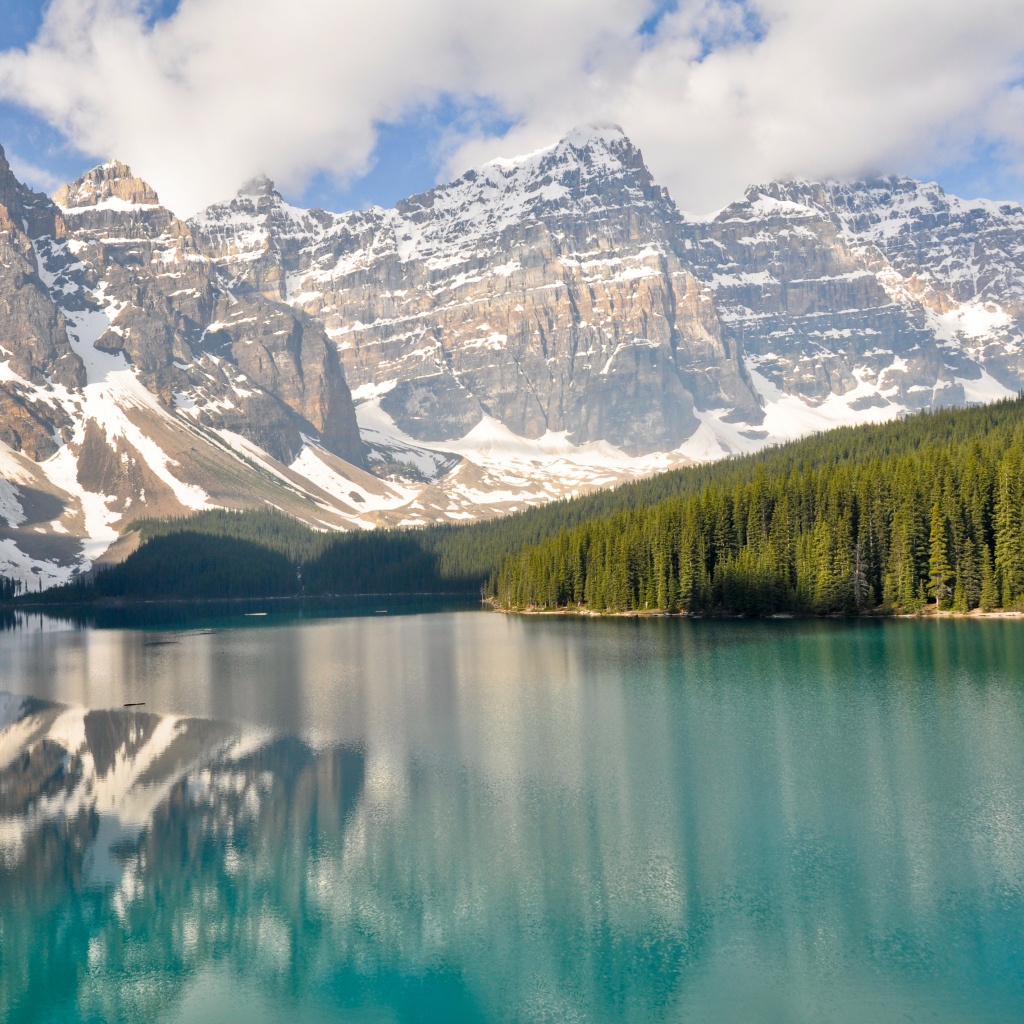 Around 85 percent of the population speaks English in Canada. The country appeals to people in the workforce. 
Not to mention that it has a stable social healthcare system and good education. It has a high quality of life, even the highest in the Americas. The cities of Toronto, Vancouver, and Calgary are considered the most livable cities in the world. 
However, note that life in these big cities can be quite expensive.
For a work visa, you need to get a job offer if you've not been a student in the last 12 months.
🇨🇦 🦫 It's also important to note that the country welcomes diversity and inclusivity. So, you'll feel comfortable in Canada as a US citizen. In fact, marginalized people in the US have started to move to Canada for this reason. So, Canada should definitely be included in your list of the best countries to move to.
Mexico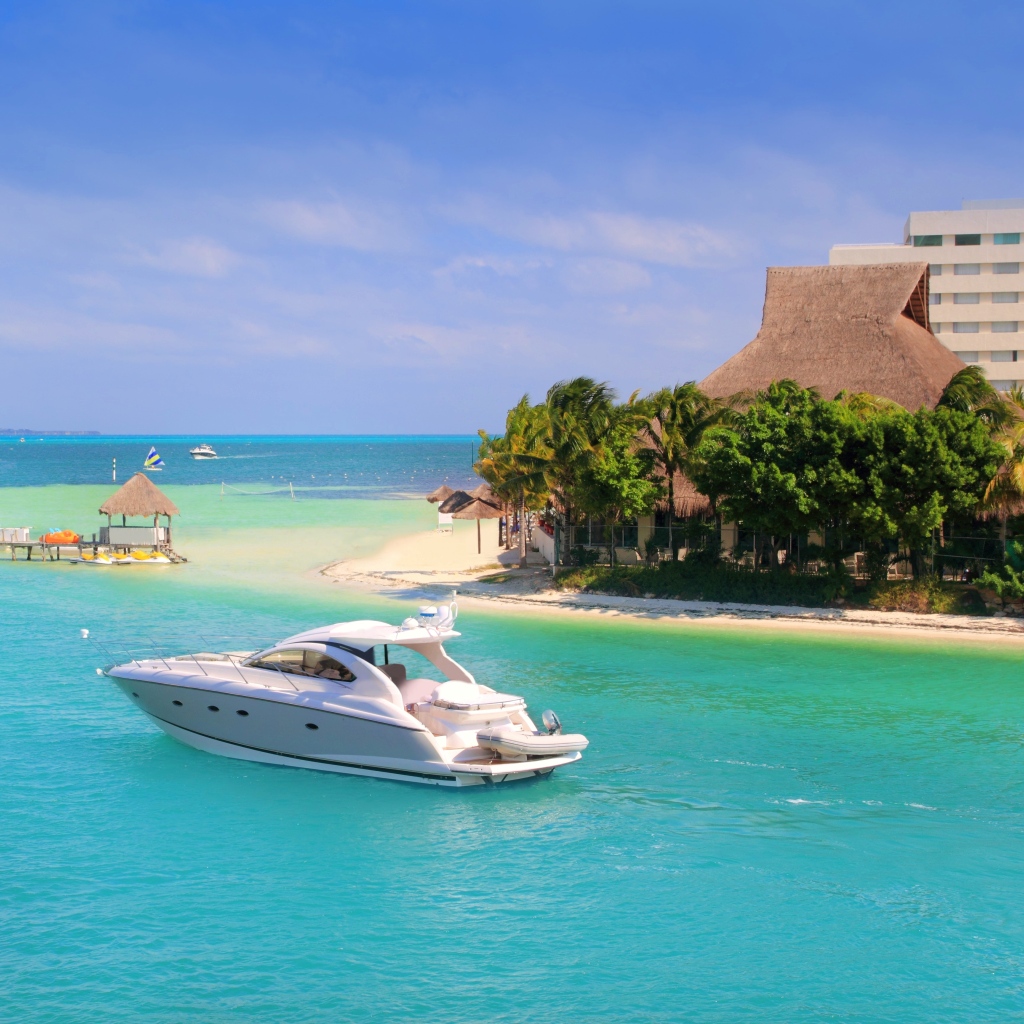 The cost of living in Mexico is around half the cost of living in the US. It can be a reasonable option because of its proximity to the US states. It's also a fact that more than a million Americans call Mexico as their home. 
In tourist places like Cancun and Cabo, you can find English-speaking people easily, at least to some extent. In Mexico City and Oaxaca, English is rarely spoken so you need to master Spanish to communicate. 
As an American citizen, you'll obtain a renewable 6-month tourist visa when you arrive there. It's also easy to apply for residency. If you want to apply for temporary residency, you only need to prove that you've gained $2,000 each month within the last six months. You can renew the visa for four years. After this, you can become a permanent resident. 
Mexico offers diversity regarding its landscape. Great beaches and mountains are waiting for you there. Also, expats are everywhere in the country. If you're a retiree, Cancun, Puerto Vallarta, and San Miguel de Allende can be some of your options. Most American retirees prefer these places. Investors are also interested in coastal resort towns. San Miguel de Allende is also a popular destination for expats. It's a four-hour drive from Mexico City. The climate is also mild in this country. 
🇲🇽 The biggest drawback of the country is the high crime rates. There are issues with drug cartels as well. However, you can find safer areas to live in. 
Belize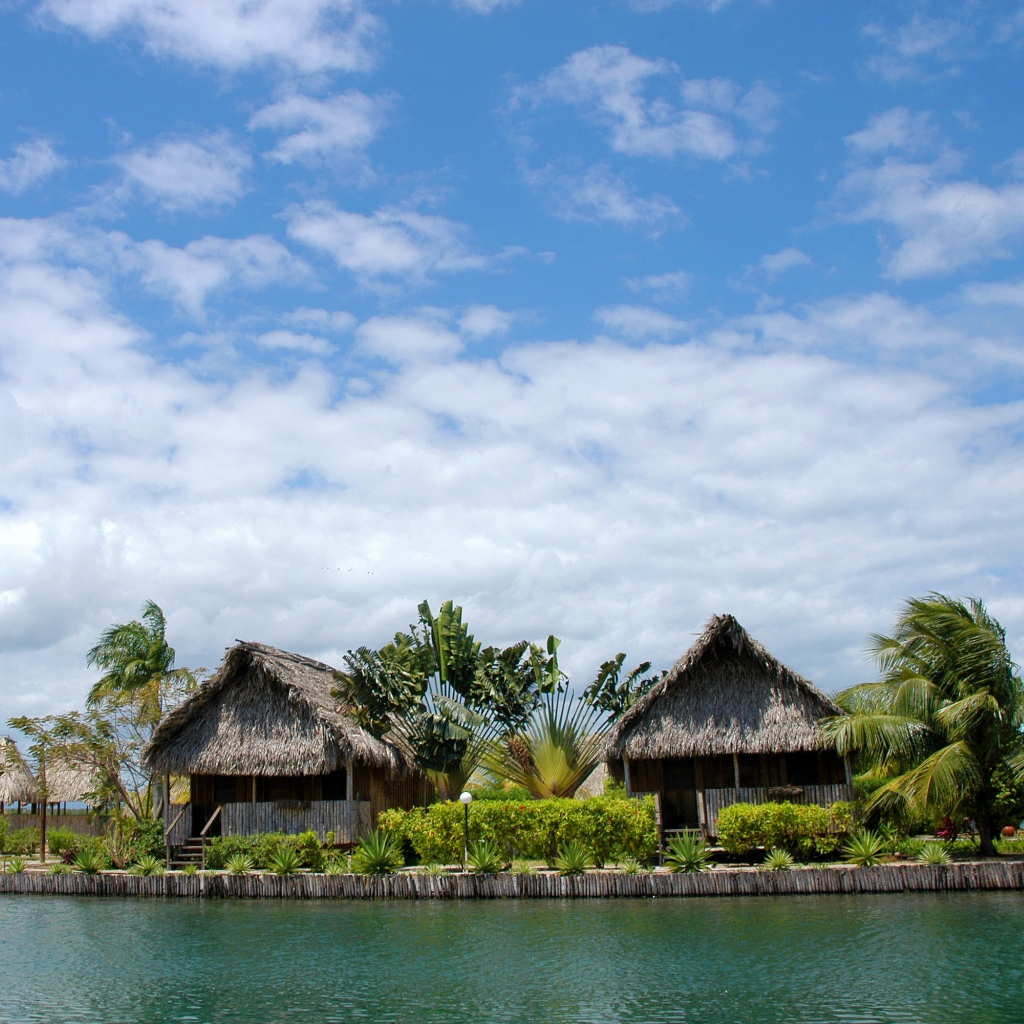 First of all, you'll not face a language barrier because the official language is English in Belize. It also offers a low cost of living and a slow pace of life. 
Belize is popular with its diverse natural beauty. It has magnificent beaches, rain forests, jungles, and Mayan ruins. It has a long coastline along the Caribbean Sea, where you can go fishing and snorkeling.
As a US citizen, you can stay there for up to one month without a visa. After this duration, the country may grant you a 60-day or 90-day permit if:
You provide proof of long-term renting. 
You provide other documents indicating why you stay in the country.
🇧🇿 You can renew your visa every 30 days. If you live in Belize for 50 consecutive weeks, you can apply for permanent residence as well.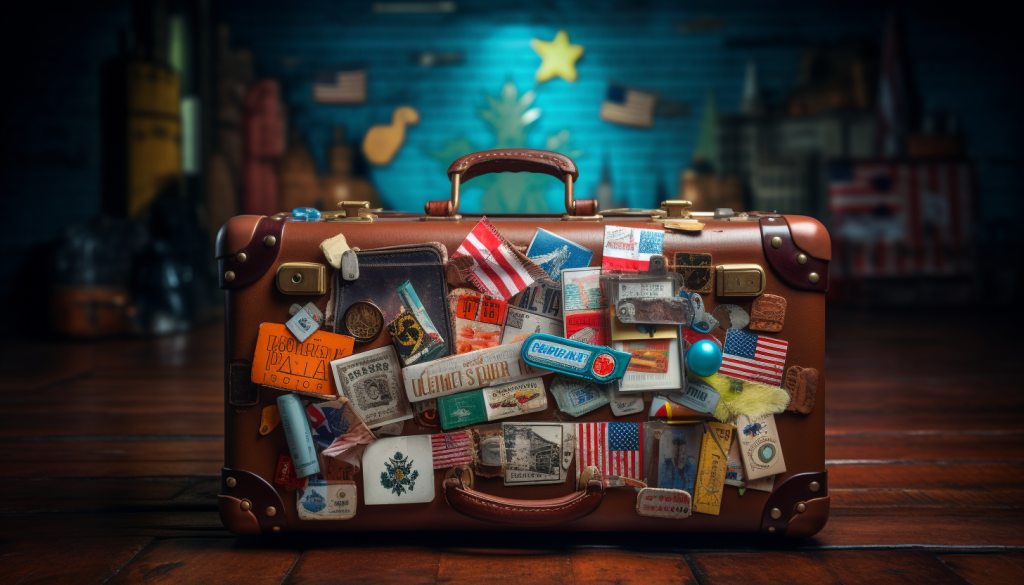 Why Do Americans Move to Another Country?
From housing and economics to personal safety and the environment, a tapestry of factors is drawing Americans to explore the expat life in other countries. Here are some of the common themes I've heard over and over while speaking to friends from the US:
A Better Quality of Life
The quest for a better quality of life is at the core of why Americans move abroad. But what exactly pushes them to seek life beyond the borders? Let's delve into the factors:
Surging Real Estate Prices
US housing prices soared by 18.7% in Q1 2022, according to the US Federal Housing Finance Agency. Compare this to the European Union's 10.5% growth, and it's clear why eyes are set on foreign lands. While it's easy to find average European capitals with real estate costs below $500 per sqft, in the US, it can hit $1,700 per sqft.
Favorable Exchange Rates
The plummeting euro in the summer of 2022 and 2023 made European living even more appealing for Americans. With a two-decade low against the US dollar, real estate and daily expenses in Europe became a bargain.
The Tax Dilemma
With a heavy tax burden imposed on various fronts, some Americans are considering a drastic step. Did you know that 1 in 4 American expats pondered renouncing their citizenship in 2023?
Concerns Over Safety and Healthcare
With the US leading in firearm deaths among high-income countries and recent legal challenges to female reproductive rights, safety concerns are a real motivator. These issues are among the factors that fuel the desire for a secure environment elsewhere.
Climate Considerations
A surprising 64% of Americans cited climate change in the US and better weather abroad as their reason to relocate in 2022, according to the Fibres survey.
What to Consider
The journey from the US to a new country is filled with considerations. I sure had my share of thoughts before I made the leap and moved from the US to Portugal. Here are some of the considerations that are worthy of your time to assess:
✈️  Travel Freedom:
The US passport is powerful, but not invincible. Americans used to enjoy visa-free travel to many destinations. However, starting in 2023, Europe is joining China and Turkey, asking US passport holders to apply for a ETIAS before their visit. With a European Union residency or a Caribbean passport, you'll retain global mobility, even if you revoke US citizenship.
💰  Understanding Taxation:
Uncle Sam follows Americans where ever they go. Navigating tax treaties with 66 countries and using provisions like the Foreign Earned Income Exclusion (up to $120,000 as of 2023) is vital.
👨‍👩‍👧‍👦  Family Matters: Planning to move with family? Research options for spouse, children, parents, and siblings. Investigate schooling options, including free education in developed countries. Seeking the best place for children? Check UNICEF's Places and Spaces rankings.
🌍  Climate & Environment Considerations: What's the weather like? What about air quality and water? Research average temperatures, natural disasters, and use rankings like the Environmental Performance Index to gauge your future home's climate.
💼  Work & Business Permissions:
Your residency permit doesn't always grant work rights. Evaluate job and business ownership options, including permanent work permissions with residency or citizenship.
🗣️  Language & Cultural Nuances:
Embrace the language and customs. Some countries even require language and history tests for residence permits or citizenship. It's not just polite; it's practical.
💡  Living Expenses: From housing to healthcare, understanding living costs is crucial. Certain permits, like digital nomad or retiree visas, may even require proof of regular income. Check out the requirements for different Digital Nomad Visas and Remote Work Visas.
How to Legally Move Out from the US
Countries around the world offer various legal pathways for Americans to relocate. These include visas, residency permits, or citizenships. Let's break it down into common categories:
Descent (Right of Soil or Blood): Citizenship through birthright or lineage. Some countries even combine both policies.
Exceptional Merit: Skilled professionals, artists, scientists, or investors can be granted residency or citizenship.
Refugee Status: Includes political asylum seekers.
Investment: Investing in national funds, real estate, bonds, or government initiatives may lead to residency or citizenship.
Remember, student or foreign visas won't cut it. Start with a proper residency, citizenship, or naturalization program in your dream country.
Types of Residency Visas:
Residence Permit:
Live, study, buy real estate, and enjoy healthcare for about five years. Renew or apply for citizenship afterward. Want travel flexibility? A Schengen Zone country's residence permit allows visa-free travel within the Schengen Area for 90 days every six months.
Digital Nomad Visas:
Work remotely and earn foreign income while residing abroad. These visas are gaining traction, offering a modern take on residence permits.
Permanent Residency:
Stay indefinitely, often after 5-7 years of residence. Apply for citizenship or renew the permanent status as needed. Enjoy benefits similar to citizenship.
Fast-Track to Citizenship:
Bypass residency? In some cases, yes. Caribbean citizenship by investment is one such shortcut.
The Verdict
If living in the US is not your vibe, moving from the US to another country is a big but manageable step with the right guidance. 
As an American living in Europe, myself, I tried to make a summary of the best countries to move to from the US, while also addressing the main reasons behind it and all aspects to consider.
 Please feel free to share your experience in the forum. In the meantime, if you are an American looking for the best countries to live in, you may find our articles below useful.
Frequently Asked Questions
Which countries are most US citizens moving to?
About 40% of Americans head to the western hemisphere, like Canada and Central/South America. Meanwhile, 26% go to EU countries, and 14% relocate to East Asia and the Middle East.
Which country has the most Americans living abroad?
Mexico leads the list, housing over 1.5 million American expats.
Which are some of the best countries for expats to retire?
Americans typically consider Portugal, Spain, Switzerland, Canada, or New Zealand for a serene and satisfying retirement.
Which are the easiest countries to immigrate to from the US?
Some of the easiest countries to immigrate from the US are the ones that offer investment migration programs. Portugal, Malta, and Spain facilitate relocation through Citizenship by Invest programs. The Portugal Golden Visa program and the D7 Visa Scheme are good examples to the kinds of programs available.
What are the best European countries to move to from the USA?
Portugal, Spain, Finland, and Ireland are among the top European choices for Americans to move to, thanks to their safety, stable politics, and strong economies.
Which country is the easiest for Americans to move to?
The easiest country for Americans to move to varies depending on investment capital and specific work skills. Money makes some countries more accessible, while specialized skills might open up job opportunities elsewhere.
What are the pros of moving to China as an American expat?
Safety: Generally, China is quite safe despite some occurrences of petty crime.
Highly-Regarded Education: With six universities in the top 100 QS rankings, China's education system is a draw.
Gateway to Asia: Living in China means easy access to neighboring countries like Vietnam, Thailand, and Indonesia.
What are the pros of moving to Germany from the USA?
World-Class Education: Germany topped the 2018 UNESCO Education Index, known for its quality education and abundant graduate job opportunities. It's worth mentioning most major German cities have numerous international schools.
Cutting-Edge Medical Technology: Germany excels in medical technology, second only to the USA and China.
Efficient Public Transport: Germany's innovative and continuously improving public transport system even aims to lower train travel costs for residents.
What are the cons of moving to Canada from the USA?
High Living Expenses: Urban areas like Toronto and Vancouver can be pricey.
Private Healthcare Limitations: Some provinces in Canada have curbed private healthcare, sparking constitutional debates.
What are the benefits of moving to the UK from the USA?
Top-notch Education: The UK is home to some of the finest educational institutions globally. It ranks 7th in UNESCO's 2018 Education Index and boasts 17 universities in the top 100 according to The QS World University Rankings 2022.
Quality State Healthcare: The UK's NHS (National Health Service) is renowned worldwide, offering free or low-cost healthcare to residents and taxpayers. The UK has a world class healthcare system.
Cultural Diversity: Living in the UK lets you explore four distinct countries: England, Scotland, Wales, and Northern Ireland. Each one has unique cultures and numerous travel opportunities.