Last updated on February 27th, 2021
Best Countries for Americans to Move to
As a citizen of the US, you may be planning to move to a cheaper or safer country. Then the question arises: What are the best countries I can live in? There are various alternatives to the US, offering a better life standard. Even better, they offer a lower cost of living and a safer and comfortable environment than the US.
Especially after the recent pandemic, there has been an increase in the number of US citizens searching for second citizenship. The pandemic made it obvious that their US passport is not as powerful as it was before. As a result of this virus, their freedom of travel has become restricted more and more. Bambridge Accountants of New York also declared that in the first half of 2020, the number of people who renounced their US citizenship doubled when compared to the whole year of 2019. Luckily, there are various options to consider as a US citizen.
We've listed some of the best countries for Americans to move to. Each country offers different benefits to encourage Americans to move.
Portugal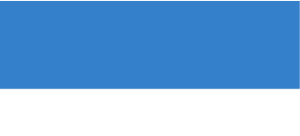 Portugal is one of the best countries for Americans to move to, being quite a cheap country in Europe. It maintains almost all the good qualities a country can have. It is the third safest country in the world, according to the 2020 Global Peace Index. It also has a quality healthcare system, which has performed in the best way during the pandemic. Besides that, the cost of living is quite affordable compared to many countries in Europe. This includes the cost of food, accommodation, and whatnot. Furthermore, the cost of living in Portugal is about 30% lower than in the US. 
If you plan to move with your family, don't worry. Portugal has plenty of international schools. The language of education in these schools is English. There are also some quality American schools in Portugal. Some of these schools even provide an American curriculum. 
If you want to work in Portugal, it can be a good choice because it offers various areas for foreigners to work in. Portugal welcomes foreign investments into the country, too. As a result of this, foreign direct investments (FDI) into the country have been on the increase in recent years. It also has a fast-developing high-tech industry, and a welcoming environment for startups as well. 
Another important quality of Portugal is its favorable climate. It has a mild climate almost throughout the year. So, you can easily adapt to the weather. There are also great holiday spots in Portugal. The beaches in the Algarve region and Porto are quite popular in this respect. While these places can be a bit expensive, you can choose smaller places for a cheaper trip.  Óbidos and Nazaré can be some of your options.
As an American citizen, you don't need a visa for Portugal for up to 90 days out of every 180 days. If you want to move here for a longer duration, you need a residence visa. Portugal offers different types of visas such as visas for students, self-employed, and investors. There is another type of visa, called the Golden Visa in Portugal. It provides various side benefits, and it is a faster way to gain temporary residency in Portugal. If you are a high net-worth individual, you can invest a certain amount in the country. Then you and your family can gain temporary residency and the right to visa-free travel within Schengen countries. After a certain amount of time, you can even apply for citizenship and permanent residency. In this way, you can become an EU citizen too. 
Spain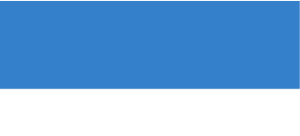 As the neighbor of Portugal, Spain also offers a great climate for its residents. It is also one of the most affordable countries in Europe. Although Spain has a high unemployment rate, there is a self-employment visa option. So, if you are a freelancer or a digital nomad, you can absolutely consider this. In this regard, you can consider Barcelona as an international tech and fashion hub. For more holiday-like spots, The Canary Islands are one of the best options. Spain is also a great place for retirees because there are great coastal cities that offer a tranquil lifestyle and activities for the elderly. 
If you plan to stay for more than 90 days in Spain for study or work purposes, you need a long-stay visa. Alternatively, Spain also offers a Golden Visa program, like Portugal. Different investment options are available to get a Spain Golden Visa. When you fulfill certain requirements, you can also apply for permanent residency and citizenship. Spain is a viable option in this regard because it holds one of the strongest passports in the world, granting visa-free travel to 165 countries. 
Australia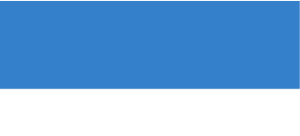 Australia includes diversity in terms of geography and culture. It has beaches as well as wild nature, or modern cities within its body. So, it appeals to different people with various purposes to come to this country. Also, you won't have any difficulty communicating as a US citizen. Almost everyone speaks English in Australia. In the major cities, there are expat communities as well. 
Although most Americans opt for cities like Sydney and Melbourne, there are smaller cities that offer different benefits. They include cities such as Darwin, Brisbane, Adelaide, Perth, and Broome. They offer cheaper rents, and great landscapes and scenery. Also, you can get more chances to be in contact with the local people. 
Various work visas are available in Australia. They mostly appeal to workers and investors. Also, you can get a permanent resident visa by means of family, work, business, investment, or retirement. It is also a good option for your family too. It has a good education and healthcare system. Its economy is developing, so there is a need for employment as well.
Individuals between the ages of 18 and 30 may also consider the Working Holiday Visa. It allows you to live and travel around the country for a year. The duration of the Working Holiday Visa can be extended to up to three years if you are doing enough specified work. 
The only disadvantage is its distance. The duration of flights ranges from 15 to 30 hours between the US and Australia. Except for this fact, it is a good place to live in. The cost of living is also similar to the U.S.
Uruguay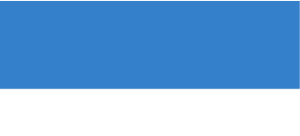 Being a South American country, the cost of living in Uruguay is 34.8% lower than in the US. The basic costs like rent and food are quite affordable. It offers nice weather, great beaches, and wines as well. It has a stable economy and a political system. It has been taking steps for LGBTQ rights and laws, too. We can say that the lifestyle here is generally serene.
Some location suggestions may include:
Punta del Este

: a great beach resort

La Paloma

: a small beach town

Montevideo

: the capital city with both modern and traditional features
Along with these, lots of farm towns and rural villages are available if you want to spend time in the countryside.
We can consider Uruguay as a safe place in terms of healthcare. Throughout the pandemic, Uruguay has recorded a low number of daily cases compared to other countries. In terms of infrastructure, it is one of the best countries in South America. There is quality medical care, clean drinking water, and good roads. Public transportation is also good enough to the extent that you wouldn't need a car. It also provides one of the fastest internet speeds in Latin Aerica. 
As a US citizen, you can stay in Uruguay for 90 days without a visa. For more durations of residence permits, you can check the country's official website for the requirements. When you obtain short term residency, you can apply for permanent residency, have a job, and start a business.
It is also important to note that you need to know Spanish to communicate with people in daily life. 
Costa Rica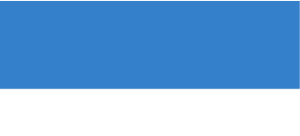 Costa Rica is a politically stable country. It offers a simple and tranquil lifestyle. Also, lots of people speak English, so don't worry about learning a second language. The cost of living is extremely cheap compared to the US. 
Different climates in different places are available in Costa Rica. They range from mountain towns like Atenas to villages on the seaside. The Central Valley is a popular location in Costa Rica. More than half of its population resides in this area. In Guanacaste, you can find stunning beaches. There are homes in the hills with a view of Lake Arenal.
Flights are also easy between the US and Costa Rica. There are two big international airports providing regular flights to the main cities of the US. 
With a tourist visa, you can stay in Costa Rica for up to 90 days. For longer terms, we suggest you look for a residence. Two popular visa options are the Pensionado and the Rentista Program.
Thailand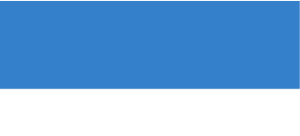 Thailand appeals to young professionals and entrepreneurs. Many expats prefer Thailand because of its low cost of living. Yet, you should also know that the cities are cheaper but less luxurious than the islands. The infrastructure in the country is quite strong. Like most of the countries above, Thailand also has great long beaches. Its capital Bangkok maintains modern tech hubs as well as the famous floating markets. The island of Phuket also offers a spectacular coastline.   
You can find more English-speaking people in Bangkok and Chiang. There are large expat communities in these cities. Many cities are also available if you want to stay in cheaper places.
Greece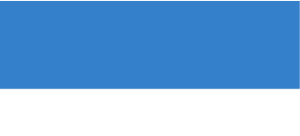 Greece is another Mediterranean country that expats prefer to stay in. Compared to most other European countries, Greece offers a low cost of living as well. There are great pristine beaches and clear water for you to discover. You can enjoy the weather in Greece regardless of the season. For a more tranquil lifestyle, you may prefer rural areas both on the islands and on the mainland as well. 
If you want to move with your family, you shouldn't worry about education in the country. There are American international schools as well. Most of the international schools are located in Athens. 
There is a Greece Golden Visa which grants residency by investing in the country. One of the best parts of this Golden Visa is that it offers the lowest investment threshold for real estate purchases. An amount of €250.000 is sufficient to buy a real estate property. Your family can also benefit from this along with you. You can also renew your residency permit indefinitely every five years. 
Germany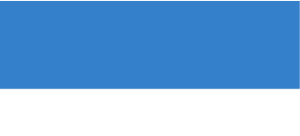 As an American citizen, you can enter the country with a three-month visa. If you wish to stay more, you will undergo a documentation process. Residency in Germany can be obtained by studying, employment, or investing. You must maintain financial stability, and the country expects you to assimilate into the culture. You also need to have healthcare valid in Germany. For permanent residency, you must have a standard residency for 5 years. Also, proficiency in the German language and registering in an integration course are required. 
The cost of living varies from city to city. However, it is quite lower than in the US. Note that Munich is the most expensive city to live in. The cost of living in Munich is around the same as it is in Philadelphia. It does offer cheap beer and wine though. Other than the cost of living, it offers a top education and healthcare system. It also has a stable economy. Furthermore, work hours are relatively short, so you can have a better work life balance when you move to Germany. Also, the crime rate is low and the employment rate is high. 
Around 50% of people speak English in Germany. You will need to learn German to some extent though. It is necessary for you to maintain communication in your daily life and for bureaucratic purposes. On the other hand, there are more than 100.000 Americans living in Germany. So, you can easily find an expat community if you live in a city. 
Czech Republic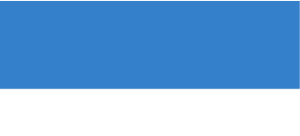 The cost of living is half of the cost in New York City. It mostly appeals to young professionals, freelancers, and students. It is really a cheap country to live in, compared to the US.
Many TEFL teachers prefer to work in the Czech Republic as well. Its capital Prague is also one of the most visited cities in the European area. Along with Prague, the cities of Brno and Ostrava are also great examples of Czech culture and countryside. Its location is also convenient for the ones wishing to travel among the European countries.
It is relatively easy to get a visa or work permit. There is a freelance visa that enables moving and working in the country easier. For this, you need to provide proof of funds -around $5.500-, a business plan, and health insurance. As a digital nomad or an entrepreneur, you can really benefit from this.
If you are not living in Prague, the language barrier can be a problem. So, you will need to learn some Czech. Also, for your visa appointments and accommodation issues, you will need the language.
Singapore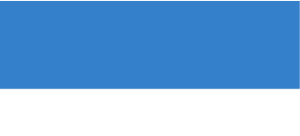 There are many good points in this country for expats, especially for entrepreneurs and investors. First of all, there is political stability and safety. Many people from different nationalities gather in Singapore. Four official languages are in effect in Singapore. These are English, Mandarin, Bahasa Malay, and Tamil. Besides, most of the locals are native bilinguals. More than half of the population speaks English.
The living standards are quite high. This means that living here is also expensive,similar in cost to Los Angeles. In return for this, you receive services of essential amenities, modern infrastructure, and a clean and safe environment as well.
Getting a work visa and permanent residence is relatively easy for mid and high skill workers. For this, you may have to get a job offer in Singapore. However, after you go there, you can start a business, and the country supports this. Also, it grants a great amount of cash for foreigners. Singapore is also a great place to extend your network among international businesses.
Montenegro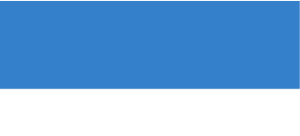 The cost of living in Montenegro is half of the cost of living in the US. Around 40% of its population speaks English. You can find them more on the tourist locations though. It is a candidate for the European Union as well. It is expected to join the EU in five years. 
It offers amazing weather and a great landscape with its rugged mountains and medieval cities. It has a great coastline around the Adriatic Sea.
Your options to gain temporary residency are buying a home, or starting a business, and hiring yourself as an employee. After a five-year-period, you can become a permanent resident. An additional five more years will grant you citizenship as well. 
Canada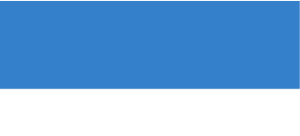 Around 85% of the population speaks English in Canada. The country appeals to people in the workforce. 
Not to mention that it has a stable social healthcare system and good education. It has a high quality of life, even the highest in the Americas. The cities of Toronto, Vancouver, and Calgary are considered the most livable cities in the world. 
However, you should also be aware that the main big cities can be quite expensive.
For a work visa, you must get a job offer if you have not been a student in the last 12 months.
It is also important to note that the country welcomes diversity and inclusivity. So, you will feel comfortable in Canada as a US citizen. In fact, marginalized people in the US have started to move to Canada for this reason. So, Canada should definitely be included in your list of best countries to move to.
Mexico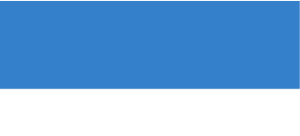 The cost of living in Mexico is around half the cost of living in the US. It can be a reasonable option because of its proximity to the US states. It is also a fact that more than a million Americans call Mexico as their home. 
In tourist places like Cancun and Cabo, you can find English-speaking people easily, at least to some extent. In Mexico City and Oaxaca, around 50% of the population speaks English, so you need to speak some Spanish. 
As an American citizen, you will obtain a renewable 6-month tourist visa when you arrive there. It is also easy to apply for residency. If you want to apply for temporary residency, you only need to prove that you have gained $2.000 each month within the last six months. You can renew the visa for four years. After this, you can become a permanent resident. 
Mexico offers diversity regarding its landscape. Great beaches and mountains are waiting for you there. Also, expats are everywhere in the country. If you are a retiree, Cancun, Puerto Vallarta, and San Miguel de Allende can be some of your options. Most American retirees prefer these places for a long time. Investors are also interested in coastal resort towns. They invest in these locations. San Miguel de Allende is also a popular destination for expats. It is four hours away from the northwest of Mexico City. The climate is also mild in this country. 
The biggest drawback of the country is the high crime rates. There are issues with drug cartels as well. However, you can find safer areas to live in. 
Belize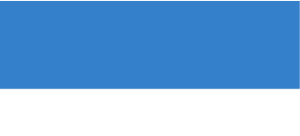 First of all, you will not face a language barrier because the official language is English in Belize. It also offers a low cost of living and a slow pace of life. 
Belize is popular with its diverse natural beauty. It has magnificent beaches, rain forests, jungles, and Mayan ruins. It has a long coastline along the Caribbean Sea, where you can go fishing and snorkeling.
As a US citizen, you can stay there for up to one month without a visa. After this duration, the country may grant you a 60-day or 90-day permit if:
You provide proof of long-term renting 

You provide other documents indicating why you stay in the country
You can renew your visa every 30 days. If you live in Belize for 50 consecutive weeks, you can apply for permanent residence as well.