Living in Germany: A Guide for Beginners
It wouldn't be wrong to say I hesitated a great deal before deciding to move to Germany. I had many questions on my mind. I did not know if I could fit in socially, economically, or culturally. All I knew was that Germany was a powerful country with big factories, expensive cars, and great beer…But, is this all? Fortunately not!
I did an extensive search before I took the plunge and moved to Germany. Now when looking back, I can confidently say that moving to Germany was the right decision for me. 
If you're contemplating whether to live in Germany or not, I've got you covered. This post will serve as a guide for you to make an informed decision. Let's go! 
Why Move to Germany
First and foremost, it's a well-known fact that Germany is a favorable destination among European countries for expats from all around the world for it has a solid welfare system that grants its citizens a better life. In Germany, you can easily find a job that pays well but balances your life at the same time. 
Its economic charm aside, the intense migration Germany gets makes it a homelike place for everyone, because its diversity offers a miscellaneous cultural and social life. There are so many cultural and social attractions, not to mention the clean environment and recreational spaces. 
Pros and Cons of Living in Germany
First things first. Living in Germany has its perks and disadvantages, as does every other country. Relocating to a brand new place is not very easy; it is life-changing. Making a pro and cons list will probably save you some time as you try to decide on whether to start a new life in Germany or not. Here's mine to help you start:
Pros of Living in Germany:
Solid welfare system
Germans have great environmental consciousness
Affordable tuition fees for universities
Low crime rates
Eye-pleasing landscapes and geography
Topflight public transportation
High job security and great work ethic
Being in the middle of Europe is very advantageous if you have the wanderlust
Discipline, German rules, and order
Affordable food
Health insurance
Variety of activities
Cons of Living in Germany:
High taxation
No air conditioning
Wet and cold weather, especially during winter
Language barrier
Cycling is common but is subjected to very strict rules
Hard to rise in ranks
No sunny beaches
Housing is expensive in big cities
Weak internet
Bad customer service
Learning to speak German might be a bit challenging
What Are the Best Places To Live in Germany? 
All German cities have some things in common like the quality of life being high but they also have their specific characteristics. Some are cosmopolitan, some more tranquil; some are filled with business opportunities, some with perfect landscapes.
Munich 
Although Munich holds its place among the most expensive cities in the world to live in, it offers a worthwhile level of life quality. The Bavarian capital is surrounded by several universities and filled with job opportunities provided by its dynamic economy.
There's a lot to do in the city full of local beers and pretty buildings but if you run out of activities, you can always have a little getaway in the Alps!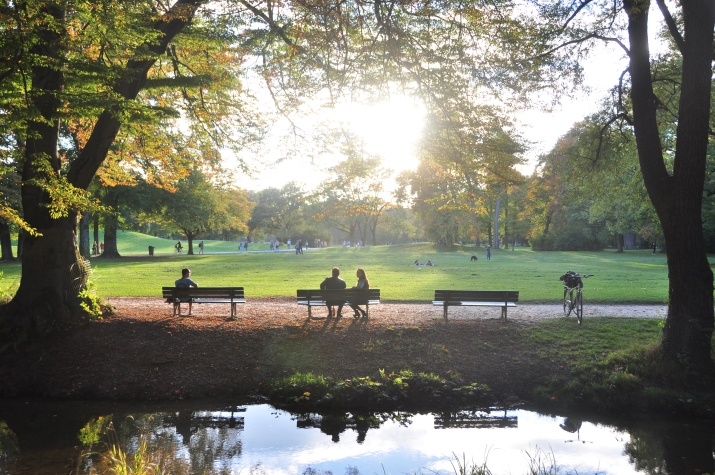 Hamburg
With its brilliant architecture and canals, Hamburg is the second-largest city in Germany. It is also one of the most expensive, but the quality of life in Hamburg is very high. Being one of the cities that gets the most expat migration, it is culturally and socially diverse. 
One of the city's few downsides is that it rains a lot in Hamburg but the rains also bring a magnificent natural beauty to it. Hamburg is my favorite city in Germany. It's the city where I lived for two years when I moved to Germany and I still miss it…
Berlin 
The capital city of Germany is a multinational one that embraces various identities and cultures. Berlin provides you with simply everything: fun and excitement of being in a big cosmopolitan city, a homelike feeling for members of each culture, or a quiet life in its green landscapes. 
In Berlin, you can spend a calm day in the woods or coworking spaces and then jump into the wild nightlife later in the evening.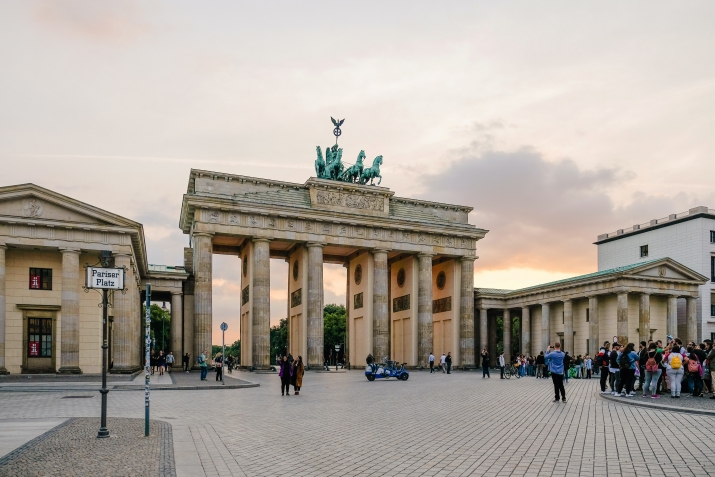 Stuttgart 
Stuttgart is a city that has a dynamic economy and sophisticated industrial activity. With its economy being this vivacious, it is another very popular destination for expats. This popularity provides the city with an international scene, where English speakers can easily get by.
It's not always about the economy and work in Stuttgart, of course. With its natural beauties, good wine, and food, the city offers you a chance to balance your life with your work perfectly.
Frankfurt
Frankfurt is a financially developed city that is home to great national and international banks and it also hosts several international events and gatherings. Hence, the city has an international population and offers residents various job and network opportunities.
Filled with bars and restaurants, Frankfurt is one of the best cities for people who enjoy eating and drinking outside.
Nuremberg
If you're more of an introvert that would opt for a slower and calmer way of living, Nuremberg with its historical texture and smaller population might be just the city for you to live in!
Your expenses in Nuremberg will be considerably low. Do not let the low costs of living confuse you though, the quality of life is still very high!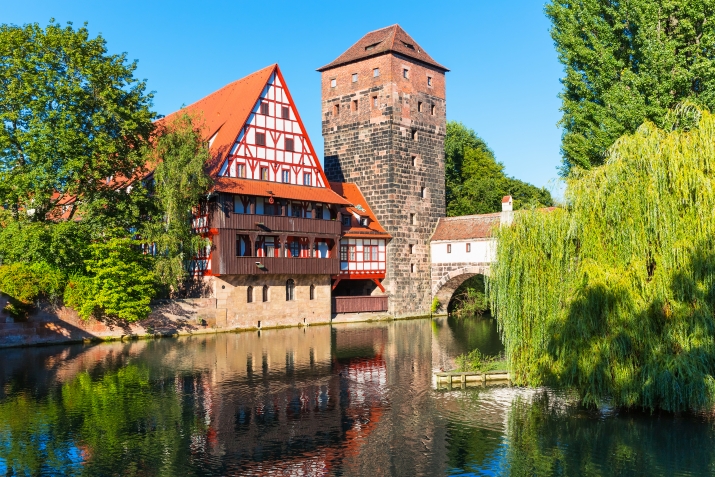 Düsseldorf
Düsseldorf's location in terms of its proximity to Paris, Amsterdam, and Brussels, makes it a great city to live in for those who like to travel around Europe. This proximity combined with the multinational business scene makes Düsseldorf a favorable choice for international expats. Moreover, life is relatively cheap in Düsseldorf when compared to other major cities.
Transportation in Germany
I can confidently say that the transportation system in Germany is excellent. The extensive railway system gets you pretty much everywhere around the country. Thus, you don't need to drive for hours or endure long bus journeys. Besides being easy, railway transportation is cheap as well. If you prefer an even cheaper means of transportation, you can always consider the bus option.
In case you need a faster way of traveling, flight prices are not out of sight either. Demand for railways and competitive airline firms make flying an affordable way of transportation, as well. 
In the city, you can get around by trains, buses, trams or taxis. If you like to travel more spaciously, you can choose to cycle or walk for shorter distances.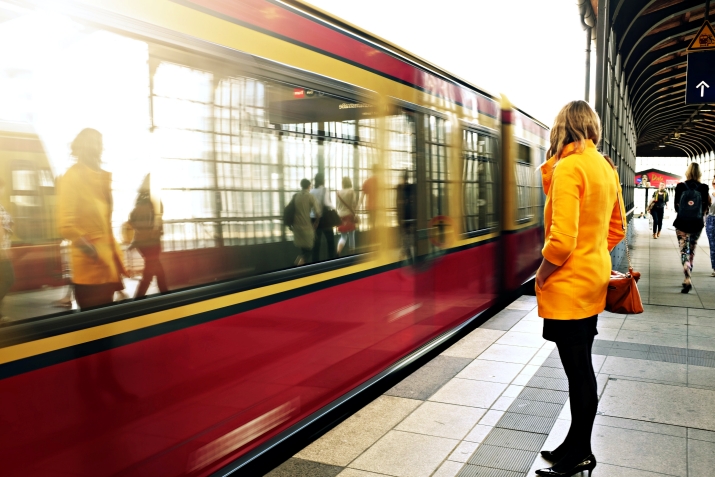 Accommodation in Germany
Housing is probably the most financially nettlesome aspect of living in Germany. While other living costs are relatively low, rents might be a burden on your wallet, especially if you are going to live in one of the major cities. Although some cities are taking the initiative to implement legislation on rent control with Berlin taking the lead, if you have an average salary or looking to go through a smoother adjustment period, you can consider relocating to a small town at the beginning. 
Another option to go easy on your wallet might be sharing a flat with a housemate, which is very common in Germany and that's what I opted for when I first arrived in the country.
One thing you need to pay attention to while signing a lease is that the apartments in Germany are often unfurnished. This means that there can be shortcomings in the plumbing or wiring, etc. Make sure to check what is included in your contract and what is not before signing it.
Buying houses, on the other hand, is slightly more expensive for expats than for locals. On the bright side, though, houses in Germany are mostly cost/energy efficient. Hence, once you get your flat, you will not have to worry much about the other living costs that come with an apartment.
Gastronomy
German food culture is built upon meat, bread, potatoes, and beer, of course! Although the food varies to some extent among the regions, there are a few traditional dishes that constitute the building stones of the basic German cuisine.
Schnitzel

: Wiener breaded cutlet

Bratwurst

,

Weißwurst

,

Knockwurst

,

Currywurst

: Traditional German sausages

Sauerbraten

: Roast beef stew that is cooked after days of marination

Schweinshaxe

: Bavarian pork knuckle that is roasted for a long duration at low temperature

Sauerkraut

: Sour flavored fermented cabbage

Kartoffelpuffer

: Potato pancake 

Kartoffelkloesse

: Potato dumplings 

Brezeln

: German pretzels 

Lebkuchen

: Gingerbread cookies

Apfelkuchen

: A type of apple cake with cinnamon and lemon juice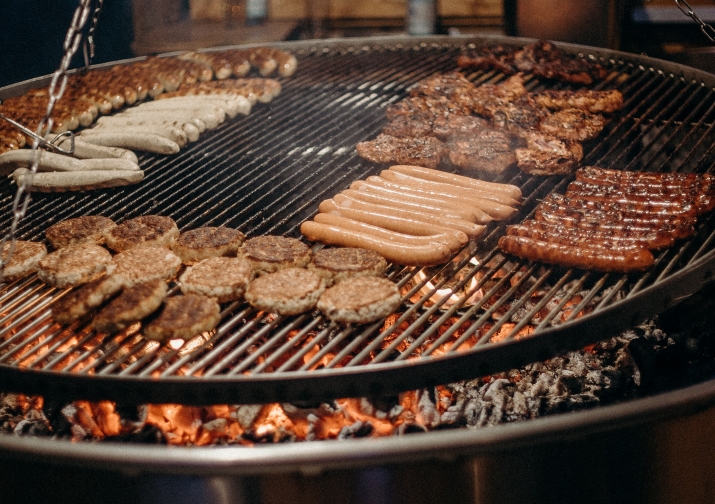 In addition to traditional German cuisine, Turkish foods like Doner Kebab are very widespread in Germany as Turkish people constitute a considerable part of the population. It is easy to find Indian, Chinese, or Thai food in the big cities, as well.
Coffee and beer are the major beverages in Germany. Germans enjoy coffee and cake in the afternoon and a good old beer whenever possible! 
Germany is known to be the first country to brew beer in the world and still produces various kinds and brands of beer today. The country has a law as old as its beer-brewing history and according to this law nothing other than water, hops, barley, and yeast can go into beer, making the beer produced in Germany top quality and pure. Lager is the most popular type among these top-quality beers in Germany.
Beer is not only a beverage but also an important element of German culture. You can seize this importance by considering the numerous beer festivals that are held during harvest time. Oktoberfest of Munich is the biggest and most well-known of these traditional festivals.
Cost of Living in Germany
To give you a general idea about how much it costs to live in Germany, let's make a comparison. Here are the estimated rents for single-bedroom apartments in each city I mentioned above:
Munich: €1,300 – €2,000

Hamburg: €900 – €1,900

Berlin: €750 – €1,700

Stuttgart: €900 – €1,600

Frankfurt: €900 – €1,200

Nuremberg: €600 – €900

Düsseldorf: €700 – €1,350
I've drafted the below chart for groceries expenses:
| | |
| --- | --- |
| Milk (regular), (1 liter) | €0.91  |
| Loaf of White Bread (500g) | €1.63  |
| Rice (white), (1kg)  | €1.94  |
| Eggs (regular) (12)  | €2.39  |
| Local Cheese (1kg)  | €11.97  |
| Chicken Fillets (1kg)  | €7.09  |
| Beef Round (1kg)  | €13.73  |
| Apples (1kg)  | €2.41  |
| Banana (1kg)  | €1.62  |
| Oranges (1kg)  | €2.09  |
| Tomato (1kg)  | €0.97  |
| Potato (1kg)  | €1.49  |
| Onion (1kg)  | €0.89  |
Below figures will also give you a quick comparison between the cost of living in Germany and other countries:
Cost of Living in Germany vs. the UK
Consumer prices in Germany are 1.56% lower than in the UK (without rent)

Consumer prices including rent in Germany are 6.64% lower than in the UK

Rent prices in Germany are 17.19% lower than in the UK

Restaurant prices in Germany are 20.06% lower than in the UK

Groceries prices in Germany are 0.40% lower than in the UK

Local purchasing power in Germany is 11.19% higher than in the UK
Cost of Living in Germany vs. the USA
Consumer prices in Germany are 10.89% lower than in the USA (without rent)

Consumer prices including Rent in Germany are 22.22% lower than in the USA

Rent prices in Germany are 40.77% lower than in the USA

Restaurant prices in Germany are 19.64% lower than in the USA

Groceries prices in Germany are 26.83% lower than in the USA

Local purchasing power in Germany is 5.35% higher than in the USA
Germany Visa Requirements
One of the hardest parts of living in Germany, or even getting ready to live in Germany, is bureaucracy. The visa application process is intrinsic to this hardship, as well, but if you're well prepared, you'll get through it smoothly.
A regular tourist visa allows you to stay in Germany for no more than 90 days. If you're not from a country that is a member of the European Union, or from Iceland, Lichtenstein, Norway, or Switzerland, you will need a residence permit for visits exceeding 90 days. 
There are a few types of residence permits:
Permanent Residence Permit: Allows you to reside in Germany permanently
Temporary Residence Permit: Allows you to stay in Germany only for a year but the duration can be extended if the conditions are suitable
There are several requirements that applicants for German residence permits should meet:
Having a valid passport

Knowing B1 level German

Proving you're healthy enough to study/work

If you've found a job in Germany: a letter from your employer proving that

If you have a spouse in Germany: a marriage certificate

If you're to study in Germany: your student certificate

A document proving that you don't have a criminal record
After making sure you meet these requirements, your next step will be registering your address in Germany, arranging German health insurance, obtaining an account from a German bank, and submitting bank statements related to that account with the other required documents. 
If you're a digital nomad looking to have a glance at how it would suit you to live in Germany, you can apply for a German Freelance Visa. If all goes well, this type of visa can lead you to a residence permit.
Money and Credit Cards
This is one of the few drawbacks of living in Germany. Although the country itself is highly developed in almost every other field, the banking system is still underdeveloped. The out-of-date banking system disallows you to make online payments due to the three-figure security number not being present on the back of the German debit cards. You are often required to make online bank transfers instead. 
Moreover, if you want to use your card in another bank's ATM, you will most definitely be overcharged. 
How About Bank N26?
If you don't want to deal with too much paperwork and bureaucracy, you can also consider using N26, which is the pioneering digital banking service. It's completely mobile, simpler, and more efficient than traditional banks.
Healthcare
One of the greatest charms of living in Germany is the well-rounded healthcare and insurance system. You can easily get appointments with doctors. Moreover, medical care and prescribed medication are affordable. 
Social insurance that all employees are subjected to in Germany covers health, long-term care, and accident insurance. 
Culture and Society
Germans have a very distinguished culture. Some of the most outstanding features of the German culture are punctuality, strong work ethic, and discipline. These characteristics may come as a shock to someone who migrated from a country with more flexible rules but in the long run, it is inevitable to figure out that these aspects of German culture are by and large what regulate life and increase its quality. There are strict rules regulating the traffic and pretty much every single thing in everyday life and every German obeys all of them. Combined with the sets of rules, the altruistic behavior of the residents makes everything function perfectly.
Due to their strong work ethic, Germans spend their work hours with intense productivity and use their time efficiently. In return, they leave work the minute their work hours are done. 
Germany is not all about rules and discipline, of course. Germans love themselves a good beer! Beer is an important part of German culture. Not as a mere means to get drunk but as an actual cultural value. They like the taste and the essence of it. It's quite usual to drink beer in public in Germany, even in public vehicles, as long as you do not overdo it and disturb other people. That is one of the red lines in German culture. Germans respect their fellow residents' space and serenity in public. 
Learning German
German schools usually start teaching English to children at young ages, therefore most locals can speak English at a sufficient level for basic communication. In major German cities, especially Berlin, you can easily get around by speaking only English. But how long would you want live in a country without speaking its language?
Learning at least basic German and some German words is a great way to make German friends and adapt to life in Germany. Luckily, several schools teach German in almost every city. In addition to language schools, there are integration courses or German talk groups that you can sign up to. If you do not have the means or the time to attend a face-to-face course, you can always use online German learning platforms.
German language may seem a little intimidating at first but practice makes perfect! The hardest and probably the most unfamiliar part of German for an English speaker is the grammar. Pronunciation and vocabulary probably will not be much of a problem as you progress. 
Weather in Germany
Due to geographic conditions, the climate varies throughout Germany. The country has a temperate climate in general, meaning the summers are warm and winters are cold. Although German cities get through all four seasons, it is useful to know that especially Northern ones get a lot of humidity and rain. It is not very sunny in Germany most of the year, but if you look on the bright side of it, you will appreciate the sun, even more, when the summer comes. 
Although it does not last for a very long duration, there is snowfall every winter and when it snows, you have to clear the sidewalk next to your house yourself. 
The temperatures can rise overwhelmingly during summer and unfortunately for cool weather lovers and fortunately for the environment, air conditioner use is very rare in Germany.
If you prefer mountain weather to that of the larger cities, it may be a good option to locate in a smaller town around the Bavarian Alps.
Is Germany a Safe Country?
Germany is considered one of the most peaceful and safest countries in the world; the crime rates are relatively very low. Owning guns is allowed but it is banned to carry them around. 
Although you can feel safe in Germany, it is wise to keep an eye out for pickpockets and bicycle thieves, as these two are the most common criminal activities in the country. Unfortunately, no country in the world is entirely free from crime. Hence, it's better to be precautious than overreliant.
Insider Tips for Living in Germany
Be sure to carry your ID with you at all times.
Register into the healthcare system to make use of the German medical care system's perks.
Try to adjust yourself to German attitudes toward the environment, such as recycling your garbage, getting familiar with the "Pfand system" which is paying a deposit for the container of your beverage to encourage recycling, using energy-efficient means in everyday life.
Buy a bicycle and get used to cycling. It will make your life easier and more active.
Join clubs, communities, or groups to make friends.
Check out the flea markets for the furniture once you rent a flat.
Make sure to buy everything you need before the sacred Sunday.
Plan your travels. This will make you spend less and enjoy more as you travel.
Living in Germany: The Bottom Line
I've tried to provide you with a guide to grasp what it is like to live in Germany. Despite its very few and easy-to-overlook flaws, Germany is a beautiful country with its tranquility, order, green spaces, and high quality of life it offers. It just takes a little bit of time to blend in. Many expats already did. Now, what do you think; will Germany be your second home?
Is Germany a good place to live in?
Germany is one of the countries that offer good quality of life to its residents. It has a good education system, offers good business opportunities, and lots of green spaces. Whether you are single or have a family, you can rest assured that Germany will offer you a good lifestyle along with economic power.
Is it expensive to live in Germany?
This depends on where you're originally from and where you base yourself in Germany. If you're from the US and already have a good income, you'll find Germany quite manageable. But if your income is from a country that is weaker than Euro, it's going to be hard for you to survive in Germany. Still, Berlin is not as expensive as Munich or Hamburg, so it can be a good place where you can make your start.
What are the disadvantages of living in Germany?
There are not many disadvantages of living in Germany but if I have to name some, I'd say the weather and the lack of beaches. If your own country is a sunny place, you might miss that.
However, I don't think this is a big deterrent when you consider the pros of living in Germany.
Do German people drink beer a lot?
As you probably already know, German people love their beers. Period. But this doesn't mean they get drunk and act irresponsibly. For them, beer is a part of daily life, like coffee. So if you love beer too, you'll love living in Germany.
Don't you like beer? Well, you'll get used to it when you start living there!
Can I get German citizenship easily?
If you live in Germany for eight years, you might be eligible for citizenship. But here's the deal, in most cases, Germany doesn't allow dual citizenship. This means you might have to renounce your original citizenship to get citizenship in Germany.
If you want to pursue this, you'd better speak to an immigration lawyer who can guide you better.