Living in Turkey: A Guide for Beginners
Turkey offers a diverse and balanced lifestyle, from the sun-drenched Mediterranean coast to the dynamic big cities.
Either for the short or long term, you'll find Turkey to be a fascinating location to live. The cost of living is less expensive than in other prominent European expat locations, the climate is very favorable, the location is superb, and the people are friendly. Furthermore, the well-developed public transportation system facilitates both local and long-distance travel.
In this guide, we'll draw you a picture of life in Turkey and how you can make the most of it. Let's begin.
Places To Live in Turkey
Turkey is a big country and is home to many different cities with different characteristics. Let's begin with some popular ones.
Istanbul 
Istanbul is the most popular city in Turkey. Although it's not the official capital of the country, one can say that it's the cultural capital. If you're looking to live in a big metropolis, head to Istanbul: It's full of history, offers great street food and vibrant nightlife.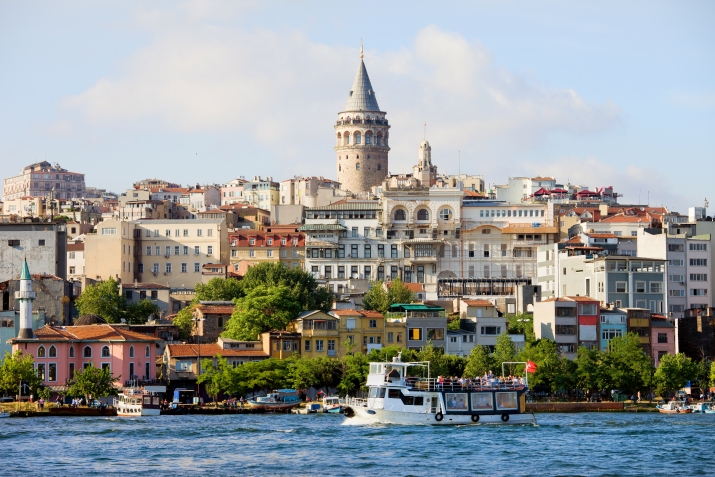 Pros of Living in Istanbul
Great for history buffs
Diverse culture
Cheap compared to the famous cities in Western Europe
Cons of Living in Istanbul
A bit chaotic
Some neighborhoods are dodgy
Coworking Spaces in Istanbul
ImpactHub 

Kolektif House 

Workinton
Izmir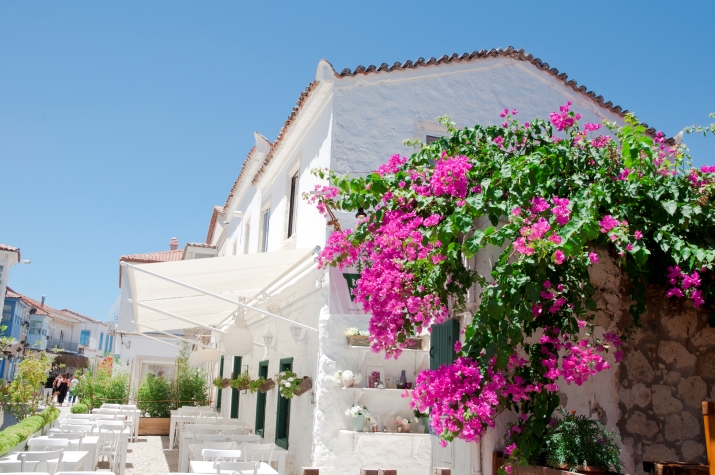 If you're looking for a calm city, Izmir might be a good option. It's located in the Aegean region and less chaotic than Istanbul. Plus, the beaches are very accessible. Note that accommodation tends to be cheaper in Izmir than in Istanbul.
Pros of Living in Izmir
Great weather
Proximity to the beaches
Delicious local food
Cons of Living in Izmir
Humidity
Lack of English-speaking people
Coworking Spaces in Izmir
Withco Coworking

Originn Coworking
Bodrum
Bodrum, once a fishing village, is now a famous holiday town both among locals and expats. Located on the southwest coast of Turkey, Bodrum is a perfect spot if you're looking for a place where you can dive into the turquoise waters once you turn your laptop off. Bodrum is also a favorite of British retirees who make it their second home.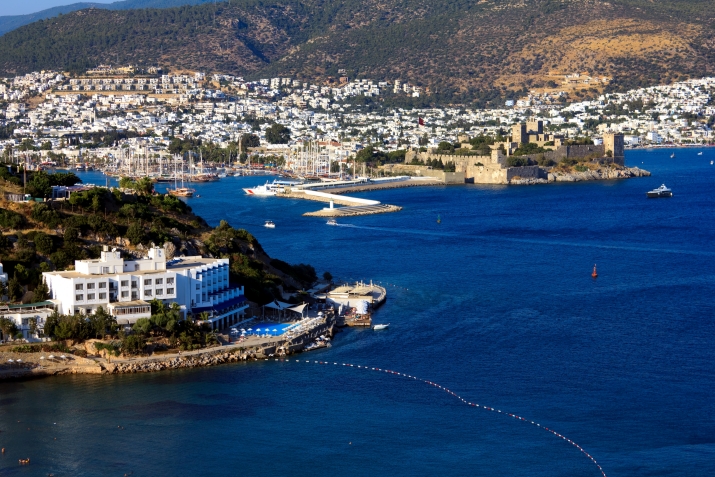 Pros of Living in Bodrum
Perfect beaches
Lots of sunshine
English is very common
Cons of Living in Bodrum
Touristy
High prices in the summer
Coworking Spaces in Bodrum
Helo Bodrum – Bodrum Entrepreneurship Center
Antalya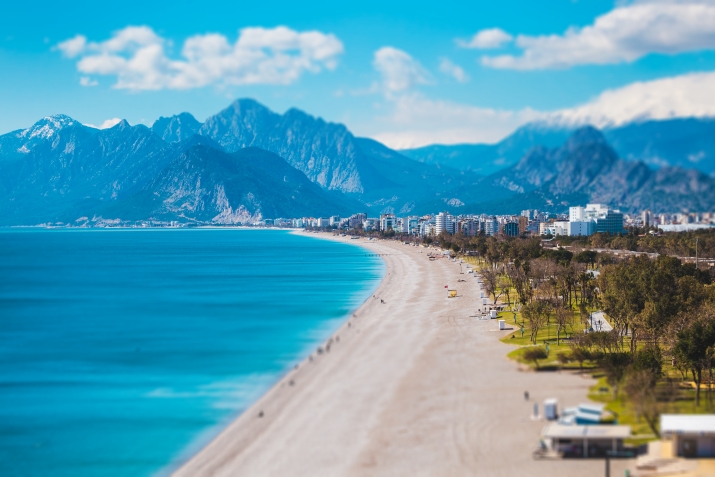 If you're fond of the Mediterranean climate, Antalya is the city to go to. It has beautiful nature along with the perfect beaches. Antalya is very popular among Russian tourists, who prefer to stay in the city for most of the year. If you're looking for a relaxed way of life, Antalya can be ideal.
Pros of Living in Antalya
Nice weather through the year
Natural attractions
English is common
Cons of Living in Antalya
Can feel touristy
Too hot during the summer
Coworking Spaces in Antalya
Coworking "Portakal"

Office55
Accommodation 
The majority of expats in Turkey choose to rent, however interacting with landlords can be difficult due to the language barrier. An English-speaking real estate agent might be able to assist you with your search and lease negotiations. The majority of rental homes are unfurnished.
Although you can negotiate the lease period with the landlord, rental contracts are generally conventional. If you live in an apartment complex, you'll almost certainly be required to pay a month's rent as a deposit, as well as a monthly maintenance fee. Utility bills are sometimes included in the rent.
If you're arriving in Turkey for the first time, you can choose to stay in a hotel or hostel before you make a commitment for accommodation. Check the neighborhood, make acquaintances with locals, and search the prices. 
Transportation
Turkey boasts an extensive transportation network. In Istanbul, the underground system is very efficient and you can reach almost anywhere within the city, either by metro or bus. The buses are very frequent too. Renting a car would not be very wise as Istanbul traffic can be chaotic.
In tourist places, like Antalya and Bodrum, you'll need to rely on minibusses. Renting a car can be a good option in these cities. 
If you want to travel within the country, it's very easy too. You can either take a flight or travel by bus. A flight from Istanbul to Antalya or Bodrum will last around one hour. With the bus, it's around 15 hours.
Yellow cabs with meters can be found in the larger cities. Because drivers don't always speak English, it's a good idea to write down your destination if you don't speak Turkish. Make sure you have a rough idea about how much your journey will cost so the driver can't overcharge you. Uber and other ride-hailing services are also available and they're usually more reliable.
Cost of Living in Turkey
Turkey is a very affordable country, especially if you have income in Euro or American Dollars. The below table will give you an idea about the cost of living in the country as of December 2021. Note that these figures reflect the cost of living in Istanbul. The rest of the country is usually cheaper.
Restaurants
Meal, Inexpensive restaurant
Meal for 2 People, mid-range restaurant
McMeal at McDonalds
Cappuccino
Water


$3.31 
$14.71
$2.94
$1.32
$0.20

Markets
Milk 
Rice (1kg)
Eggs (regular) (12) 
Local Cheese (1kg)
Chicken Fillets (1kg) 
Beef Round (1kg)
Apples (1kg)
Banana (1kg)
Oranges (1kg)
Domestic Beer


$0.75
$1.17
$1.48
$4.49
$3.21
$7.44
$0.60
$1.11
$0.55
$1.27

Transportation
One-way Ticket (Local Transport)
Monthly Pass (Regular Price)


$0.29
$20.96

Rent per month (1 bedroom apartment)
City center
Outside the city center


$219
$140
Visa and Entry Requirements
Entry to Turkey is easy, especially when compared to EU countries. You can enter the country with an e-visa or visa on arrival. If you're from the US, for example, you can get your e-visa before your arrival you can stay in the country for up to 90 days. If you wish to stay longer, you'll need to get a residence permit.
Luckily bureaucracy in Turkey isn't too complicated and most authorities are friendly and practical.
Leisure and Lifestyle
History
If you love history, you'll love Turkey. Period. During your stay, you'll see that there are many ruins of ancient settlements all around the country. Churches, mosques, ancient cities, and palaces are abundant and they get attention from tourists all year round.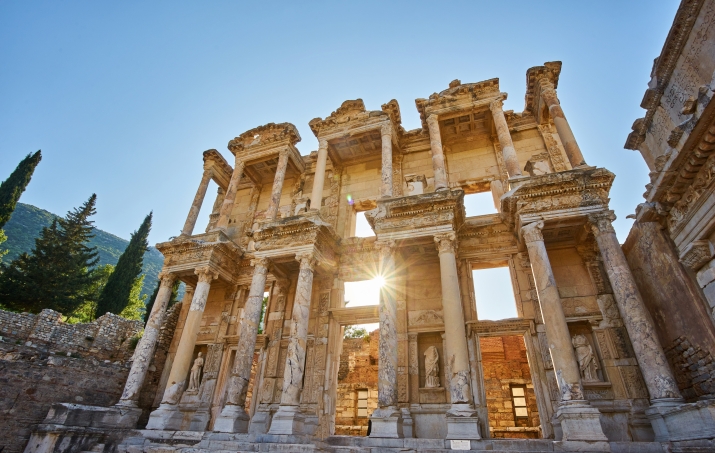 Activities
Turkey's natural attractions make the country a suitable place for different activities. You can try hiking, parasailing, or surfing while you're exploring the country. Just looking for some relaxing time? Visit some of the beaches in the south and enjoy.
Food
Here comes the best part: Turkish food. You probably say "I love kebabs". But rest assured that Turkish cuisine is more than kebabs. Turkish cuisine boasts different tastes made of vegetables, fruits, and meat. Turkish people love to have proper breakfasts and you'll have the chance of trying delicious local cheeses and olives.
Internet
Most public places in the country have free internet and WiFi. Also, you can get free internet in cafes and restaurants. You can also buy a SIM card and use the internet through your mobile phone. Renting a mobile hotspot is another option.
Is Turkey Safe?
Many members in our community ask "Is Turkey Safe?". Our answer is: It depends. First, let's begin with some statistics. According to Global Peace Index, Turkey ranks 149 among the safest countries. However, judging the country only by this score would be unfair as there are many expats who say that they feel completely safe in Turkey and have been living there for years. As you might guess, no place on earth is completely safe and nothing is guaranteed. Avoiding strangers and dangerous neighborhoods, doing a thorough search on where you're going to live, sticking to crowded areas rather than deserted places would help. 
Note that female expats and tourists frequently report being harassed by Turkish men. Avoid them and ignore any seductive remarks. 
Tips for Living in Turkey
Feel free to negotiate. It's a part of the Turkish shopping experience
Don't shop before you check prices at different places
Learning some basic Turkish might help
Don't make it obvious that you're a stranger
Avoid wearing too revealing clothes
Conclusion on Living in Turkey as a Digital Nomad
There you have it. We've tried to give you an outline of living in Turkey. It's a beautiful country with many attractions, great food, and mostly friendly locals. We know so many expats who went to the country for a holiday and decided to make it their second home. 
Have you ever been there? How was your experience? Let us know…We'd be happy to hear about your experience.
Frequently Asked Questions About Living in Turkey
Is living in Turkey expensive?
No, Turkey is a cheap country when compared to European countries and the US.
Is the Turkish language difficult to learn?
No, it's not. The grammar can be considered regular, but if your mother tongue is English you'll find that Turkish is different. Still, try to learn some basic phrases so as you can speak Turkish with the local people.
Is living in Turkey safe?
This depends. Foreign citizens usually feel safe in holiday towns like Bodrum or Antalya, but it might be different in rural areas. Major cities are mostly safe.
Are there any international schools in Turkey?
Yes, there are international schools in Turkey, mostly in Istanbul and Ankara. There are also options in Antalya.
Is Turkey a Muslim country?
Yes, the majority is Muslim.
Is Turkey part of the European Union?
Can I live in Turkey on a tourist visa?
Most people can visit Turkey without visa but you'll need to get a Turkish residence permit for living in Turkey.
Which is Turkey's largest city?
Istanbul is the largest city.
Are Turkish citizens friendly?
Turkish people are known to be very hospitable and friendly. You can easily get Turkish friends.
Is Turkey cheaper than Western countries?
Turkey is cheaper than most Western countries, such as Germany, the United States, or Canada.