Cost of Living in Portugal
Portugal is the most popular country among our community members. Thanks to its popularity as a rising hub for digital nomads and remote workers, Portugal is seeing an influx of young professionals who want to make the country their home.
So, to serve our fellow digital nomads better, we've prepared an article on the cost of living in Portugal with the help of figures from Numbeo. Although the cost of living in Portugal or in any country mostly depends on your lifestyle, we hope that the below information will help you to have a general idea!
Let's begin! 
Is It Expensive To Live in Portugal?
First things first: When compared to other Western European countries, Portugal is an inexpensive country. In general, two people can live on a €1,500-€2,000 income in Portugal. 
But it is important to keep in mind that there are several factors that might change the final cost, such as the city that you've chosen to live in, the size of your family, and your lifestyle.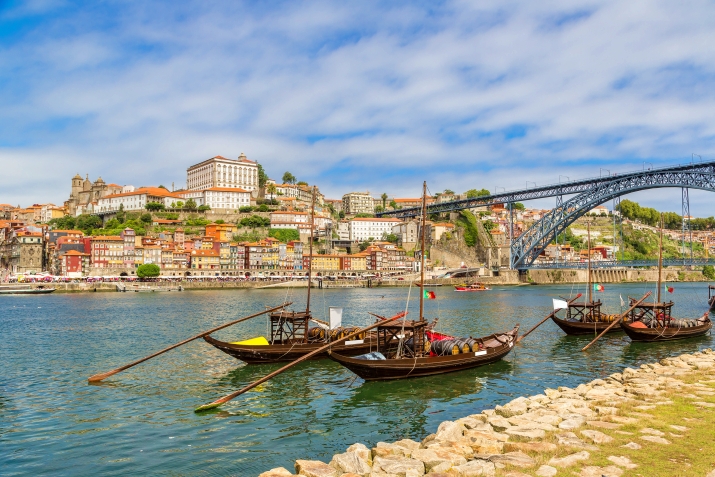 Purchasing Power in Portugal
Purchasing power in Portugal is not one of the highest in Europe. With considerably lower wages (compared to other countries), the purchasing power of the population is also lower.
The below data might give you an idea about the purchasing power in Portugal when compared to other EU countries:
Local purchasing power in Portugal is 22.75 percent lower than in Italy

Local purchasing power in Portugal is 32.33 percent lower than in Spain

Local Purchasing Power in Portugal is 43.69 percent lower than in France
When compared to the US, we see that local purchasing power in Portugal is 55.52 percent lower.
Living Costs in Portugal
The section below provides an overview of the most common expenses you'll need to cover. This is based on data from a variety of sources, mostly Numbeo.
Accommodation
Rent is likely to be your largest expense no matter where you live in the world. Luckily, rents aren't super expensive in Portugal but it again depends on the type of house you want. If a shared apartment is an option for you, you can find great deals in Lisbon or Porto. If you want to live in a less urban location, you can rent a home without paying too much.
Let's have a look at average rents in different parts of the country:
| | | | | |
| --- | --- | --- | --- | --- |
| | 1 bdrm. apartment in the center | 1 bdrm. apartment off center | 3 bdrm. apartment in the center | 3 bdrm. apartment off center |
| Lisbon | €852.71  | €640.26  | €1,680.12  | €1,124.38  |
| Porto | €659.71  | €507.88  | €1,158.06  | €847.88  |
| Faro | €612.50  | €502.50  | €1,031.25  | €806.25  |
House With or Without Furniture
It is usual to locate furnished, ready-to-live-in houses in Portugal, as it is in most European nations. This, of course, comes at a price. In general, pre-assembled, move-in-ready homes cost a little more than unfurnished homes.
Despite the fact that it is a little more expensive, the main benefit of a property with furniture included is that you will not have to spend money setting up the entire flat. 
Buying a House in Portugal
If you're financially ready, you can even buy a house in Portugal. According to Idealista, a popular real estate portal, the average cost per m2 in Portugal is €2,335 (data from February 2022).
Buying a house can make you eligible for a Golden Visa in Portugal which also grants you residency in the country.
Food
Supermarket prices in Portugal are quite consistent and the country does not experience considerable inflation. A couple would spend an average of €250 per month on their grocery shopping.
To give you a better understanding of the expenses, we've put up a list of prices for some common grocery purchases:
| | |
| --- | --- |
| Item | Price |
| Milk  (1 liter) | €0.63  |
| White Bread (500g) | €1.06  |
| Rice (1kg) | €0.92  |
| Eggs (12) |  €1.73 |
| Local Cheese (1kg) | €6.79  |
| Chicken Fillets (1kg) | €4.95  |
| Apples (1kg) | €1.55  |
| Banana (1kg) |  €1.08 |
| Bottle of Wine (Mid-Range) | €4 |
| Domestic Beer (0.5 liter bottle) | €1.05  |
Eating Out
If we consider the prices of restaurants in the largest and most touristy cities, they are higher than in the rest of the country. 
Another aspect that will affect the price is the type of restaurant. According to Numbeo, an economical lunch meal costs around €8, while dinner for two in average restaurant costs around €30. Of course, these are average values, so it is possible to eat at a lower or higher cost, depending on the aspects mentioned above.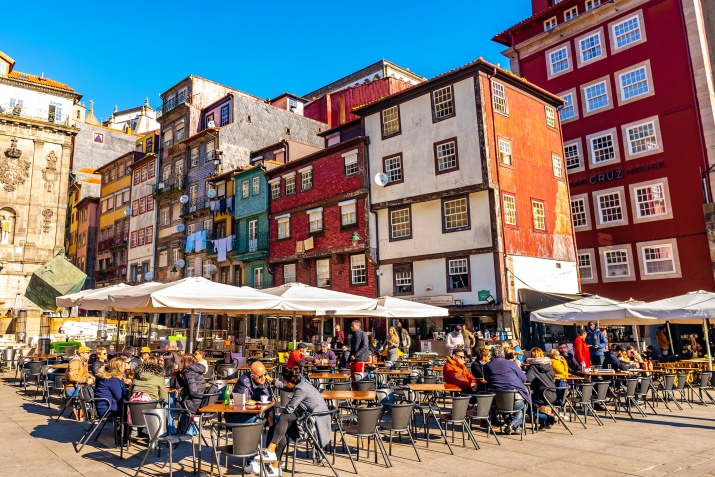 Utility Costs
There are also other aspects that influence the cost of living: household bills. In general, they do not vary much from one city to another, with the exception of water, which is municipally administered.
Light and Gas
In Portugal, you can choose a company that supplies electricity according to the prices charged. Thus, costs can vary greatly from one company to another. Most electricity providers also supply gas, so it is possible to get both services together, which will lessen the cost.
Thus, the average value of the two accounts is €80, and this value varies according to the time of year, considering that consumption is higher in winter. In addition, the size of the house and the number of residents can also increase the amount of the bill.
Water
The average water bill is €22 for a couple. Although this varies on the household size, it wouldn't exceed €30.
TV, Telephone, and Internet
In Portugal, there are three main communication companies: Vodafone, Meo, and Nos. In the interior of the country, there is also Nowo. Prices are almost the same, so you can make your decision based on the availability of fiber optics in the area where you want to live.
A basic subscription costs €33, but for a little more money, you may get more comprehensive packages. 
Transportation
Public transport in Portugal is good with relatively low costs. A monthly pass costs around €40 in Lisbon and Porto. A monthly pass in the Algarve region is around €30.
One way bus tickets start from €1.20 and can go up to €2.25.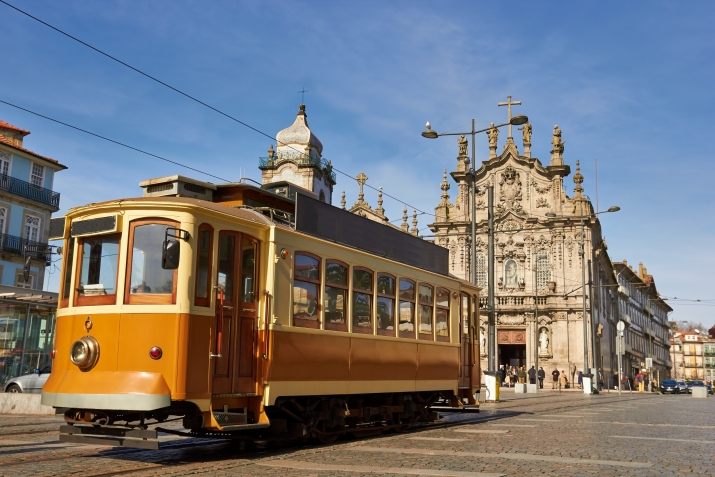 Health Care Costs
In Portugal, every time you go to the doctor or take tests, you will be charged a fee. These costs are relatively low, though. For example, a consultation with a specialist doctor costs €7. But if you need to go to the emergency room at the hospital, the value is around €18. 
If you want to have private insurance, you can check out SafetyWing Digital Nomad Insurance. It's a popular insurance scheme among digital nomads who want flexibility at lower costs.
How Does Cost of Living in Portugal Compare to Other Countries?
We thought a quick overview and comparison to other countries would be helpful for digital nomads from different parts of the world. So here they are!
Living Costs in Portugal vs. the USA
Consumer prices in Portugal are 34.18 percent lower than in the US (excluding rent)
Consumer prices including rent in Portugal are 40.63 percent lower than in the US
Rents in Portugal are 52.79 percent lower than in the US
Restaurant prices in Portugal are 42.78 percent lower than in the US
Groceries prices in Portugal are 47.10 percent lower than in the US
Living Costs in Portugal vs. Australia
Consumer prices in Portugal are 40.74 percent lower than in Australia (excluding rent)
Consumer prices including rent in Portugal are 42.30 percent lower than in Australia
Rent prices in Portugal are 46.05 percent lower than in Australia
Restaurant prices in Portugal are 45.72 percent lower than in Australia
Groceries prices in Portugal are 51.61 percent lower than in Australia
Living Costs in Portugal vs. the UK
Consumer prices in Portugal are 30.43 percent lower than in the UK (excluding rent)
Consumer prices including rent in Portugal are 31.86 percent lower than in the UK
Rent prices in Portugal are 35.34 percent lower than in the UK
Restaurant prices in Portugal are 45.52 percent lower than in the UK
Groceries prices in Portugal are 30.63 percent lower than in the UK
The Bottom Line
There you have it! We've given you an introduction to living costs in Portugal. Portugal is a safe country that offers a good quality of life with great cuisine. Plus, the growing community of digital nomads offers new opportunities for networking…
Have you ever lived in Portugal? How was your experience? Let us know…