Living in Paris: The Ultimate Guide
The French capital Paris, also known as the City of Light, is one of the most beautiful and historic cities in the world. It's become a popular travel destination for people from all over the world thanks to its stunning architecture, vibrant culture, and exquisite cuisine. From the beautiful and distinctive heritages, museums, and events, to exquisite cuisine, Paris has something to offer for everyone's likes. If you're feeling like moving to a romantic city full of lights, history, art, and great food; the destination just might be for you. Have you already made up your mind or are you still struggling to decide how it'd be to live in Paris? Then, look no further because, in this article, I'll tell you all about living in Paris. 
Why Live in Paris?
Living in Paris can be an incredible experience for those willing to embrace its unique charm and quirks. It has numerous advantages, including quick access to top-notch museums, galleries, and cultural events. From the Louvre to the Musée d'Orsay, there are endless opportunities to explore and appreciate the city's artistic heritage. Paris is home to many famous landmarks such as the Eiffel Tower, Notre Dame Cathedral, and the Arc de Triomphe, which you can enjoy visiting daily. Living in Paris gives you access to both well-known and lesser-known structures, bridges, and public areas that are equally stunning. These artistic institutions offer unmatched access to some of the most significant historical artworks. Paris is a city that celebrates culture in all its forms, from music and film to fashion and design.
Another perk is the exceptional food scene. Parisian food is recognized for its high quality and diversity, with baked goods like croissants and baguettes, haute cuisine, alongside cheese and wine. You can easily enjoy a tasty meal at any time of the day, and there are countless cafes, restaurants, and markets to discover, suitable for every palate and budget. Also, the Parisian way of life promotes unhurried dinners with friends and family, making it an excellent location to develop a love for food and dining culture.
The quality of life in Paris is routinely rated as being among the best in the world. The city's first-rate public transit system, which includes buses, trains, and the renowned metro, is the enabler for this. Paris is a city that values work-life balance as well, with many companies providing flexible work schedules and ample vacation time. You'll find yourself in a cross-section of cultures and nationalities, with residents and employees from all over the world. This implies that there is always something fresh and intriguing to learn about, whether it be a brand-new eatery, museum exhibit, or local festival.
With its unique blend of culture, history, and innovation, you'll find that Paris is an exciting place to live. With world-class culture, excellent cuisine, historic architecture, a high quality of life, and cultural diversity, it's no wonder that Paris is a top choice for expats looking for a new place to call home.
Pros and Cons of Living in Paris
As in anywhere else, Paris also bears both positive and negative sides. Here are the pros and cons of living in Paris:
Pros of Living in Paris
Paris is home to some of the world's most famous museums, art galleries, and landmarks. You can have access to world-class cultural institutions, such as the Louvre, the Musée d'Orsay, and the Eiffel Tower anytime.
Parisian cuisine is renowned worldwide for its quality and variety. You can indulge in delicious food and wine in numerous cafes, restaurants, and markets.
Paris has a well-developed public transportation system that includes buses, trains, and the infamous metro. You can get around the city easily and conveniently even if you don't have a car.
You can find that Paris offers plenty of job opportunities, particularly in industries such as fashion, technology, and finance.
Paris has a bustling social scene with vibrant nightlife, you'll have many chances to meet new people and make friends.
Cons of Living in Paris
Paris is known for its high cost of living, even among the major cities in Europe. It's an expensive city; particularly in terms of housing, food, and transportation. Rents for the Parisian apartments can be pricey, and everyday expenses like groceries and eating out can add up quickly.
Millions of people visit the busy city of Paris each year. This means that certain areas of the city can be crowded and noisy, especially during peak tourist season. You may lose sleep if you live in an area close to tourist attractions or entertainment establishments. 
While many Parisians speak English fluently, they prefer using the French language in France. You may struggle with the language barrier, especially in more remote areas or with older generations. If you don't speak French or don't have plans to learn it quickly, you can be challenged by the language barrier more prominently.
You'll see that Parisians handle things bureaucratically, like in any other big city. The bureaucratic processes can be complex, especially for those who are new to the city or country. You may struggle, and feel like you are spending too much time navigating for paperwork and processes for your visa, health insurance, and taxes
Paris has high levels of air pollution, which might be concerning for you if you are dealing with respiratory issues or other health conditions.
In conclusion, living in Paris offers many unique opportunities, from world-class cultural institutions to exquisite cuisine, and many job opportunities. However, there are things to consider such as the high cost of living, crowds, and language barriers, among other challenges. With proper planning and an adventurous spirit, living in Paris can be a truly rewarding experience.
Accommodation
Although you can find and create your dream place to call home, finding suitable accommodation in Paris is challenging because of the city's high demand and limited space. However, with a bit of research and preparation, it's possible to find the right apartment for you in this beautiful city. 
Consider your budget, and use online resources such as SeLoger, PAP, or Airbnb to find some suitable places. You could also work with a real estate agent to avoid the hassle, but make sure you're easily contactable when good apartments come up, they tend to go fast. By following these tips, you'll increase your chances of finding the perfect place to call home in Paris.
Transportation
When in Paris, you'll have a comprehensive public transportation system that makes commuting easy and affordable. There is an extensive network of metro, bus, and tram, as well as bike-sharing and taxi services. 
The Paris Metro is a rapid transit system that serves the city and its suburbs. It consists of 16 lines, and 302 stations, and covers over 200 kilometers of track. The metro runs from 5:30 am to 1:15 am, with extended hours on weekends and holidays. 
Paris also has an extensive bus network that covers the entire city and its surrounding suburbs. The buses are a great way to see the city, as they offer panoramic views of Paris's landmarks and attractions. Bus tickets can be purchased on board or at any metro station.
The entire city and its surrounding suburbs are serviced by a comprehensive bus network. The buses are a great way to see the city when you first move in, as they offer panoramic views of Paris's landmarks and attractions.
The suburbs of the city are served by six tram routes. If you need to get to or from a location that is not serviced by the bus or metro networks, the trams are an excellent option. If you rent an apartment a bit further from the center, the tram can come in handy.
If you prefer to cycle, you can use the bike-sharing program, Vélib. You can borrow a bike for a day, a week, or a month. This is an easy and economical way to tour Paris on two wheels, with more than 20,000 bikes and 1,800 stations.
Alternatively, you can use an Uber or a taxi, which is the more pricey option compared to the previous vehicles. 
Whether you're a tourist or a resident, there are plenty of transportation options in Paris to suit your needs. You'll see that getting used to the convenient network of transport is easy, and you'll navigate the city like a pro and make the most of your time in no time.
Cuisine 
If you're like me and the food is the key to a lot of your decisions, Paris won't let you down. The city is renowned throughout the world for its delectable gastronomy, which includes both traditional French dishes and cuisine from other countries. 
There is no shortage of dining alternatives, from modest bistros and cafes to Michelin-starred establishments, and you'll always find a flavor to attract your interest and keep your stomach happy. Some must-try dishes include escargots, steak frites, croissants, macarons, and French onion soup. You can arrange day trips to explore Paris's numerous food markets, such as the renowned Marché des Enfants Rouges or the Marché d'Aligre, for getting the whole culinary experience. Paris is a food lover's delight for offering a wide range of delicious options. You'll be satisfied with the variety and the quality of the meals.
Lifestyle 
Parisians are known for their love of life, and the city offers a vibrant and dynamic lifestyle. You can easily find an activity or event that suits your interests and needs. From outdoor cafes to street festivals, you won't be feeling bored at all. The city also offers an array of outdoor spaces, including the Seine River, the Luxembourg Gardens, and the Bois de Vincennes, where you can enjoy picnics, bike rides, and walks. You can invite friends for a day trip on the weekend, and gather to do some outdoor activities. 
Parisians love their coffee and food culture, with many cafes and restaurants serving up delicious cuisine. Whether you meet up with your family to enjoy a mid-day meal or arrange a brunch meet-up with your friends, it is easily done. The city's nightlife is also vibrant, with a range of bars, clubs, and music venues. With its unique blend of old-world charm and modern amenities, Paris offers a lifestyle that is both elegant and exciting.
Weather
The climate is typically pleasant and temperate, with chilly winters and warm summers. Spring and fall can be mild and pleasant, with occasional rain showers. Summer temperatures typically range from 20-30°C (68-86°F), while winter temperatures range from 0-10°C (32-50°F). The city can occasionally see rain throughout the year; if you enjoy cloudy, rainy days, this city is the right choice for you.
Safety
Safety concerns arise more often in big cities, and Paris is nonetheless similar to many other big European cities. Paris is generally considered a safe city to live in, but as with any major city, it's important to take basic precautions to ensure your safety. The city has a comparatively low crime rate, and violent crime is uncommon. Nonetheless, pickpocketing and petty theft can be an issue, especially at busy metro stations or touristy places. It's important to keep an eye on your belongings and be aware of your surroundings.
Healthcare 
The standard of healthcare is normally very good, and there is a well-established healthcare system that is open to both locals and visitors. There are several notable hospitals and medical facilities in the city, staffed by highly qualified physicians, nurses, and other healthcare specialists. 
Many of these institutes provide advanced medical care, especially in fields like cardiology, neurology, and cancer treatment. The French healthcare system is also known for its comprehensive coverage and relatively low out-of-pocket costs, particularly for those with government-provided health insurance.
There are also comprehensive private insurance policies that foreigners may opt for since the services are typically faster in private institutions compared to public hospitals.
Education
Education is highly regarded: Paris is home to numerous prestigious schools, universities, and research institutions. The city's public preschool program is open to all kids between the ages of 3-6 and is created to offer a supportive, safe atmosphere in which kids can learn and develop. The preschools' skilled staff members seek to support children's language and communication development as well as their social, emotional, and cognitive growth. Paris provides a variety of private and foreign preschool options in addition to the state preschool system, many of which offer bilingual or English-language instruction. Early education in Paris lays a solid basis for children's future success, regardless of whether you're a local or a newcomer to the city. 
The Sorbonne and École Normale Supérieure are two of the oldest and most esteemed universities in the world, both of which are located in Paris. The city provides a wide range of vocational and professional training opportunities in addition to conventional academic degrees, including hospitality management, fashion design, and culinary arts. With numerous schools providing bilingual or English-language instruction, as well as programs for international students, Paris also has a significant international presence. Paris has a wide range of educational choices, whether you want to earn a regular academic degree or get specialized training in a certain area.
Quality of Life in Paris
Paris offers a high standard of public services, healthcare, and education in terms of quality of life. The city boasts an efficient public transit system, making it simple to travel by bicycle, bus, or subway. In addition to being safe, Paris has a low crime rate and a significant police presence. 
Paris brings together a rich history and culture of art and architecture alongside dynamic outdoor spaces and ongoing social activities. You can try different things and widen your knowledge and experiences even further. Overall, you'll have a high quality of life living in Paris. 
Cost of Living in Paris
The cost of living in Paris can be quite high, especially compared to other major cities in France. Although it's an expensive city in general, living expenses in Paris can vary widely depending on factors such as your lifestyle, housing situation, and personal preferences.
Your biggest expense will most likely be housing. Particularly in centralized areas like the Marais or Saint-Germain-des-Prés, rent costs are high.
Monthly rent for a one-bedroom apartment in the city center: €1,300 – €1,800

Monthly rent for a one-bedroom apartment outside the city center: €960 – €1300

Utilities: ∼€250

A midrange restaurant lunch: €15 – €30

Cup of coffee: €2 – €4

A monthly pass for public transportation: €75
Overall, living in Paris can be costly, but there are ways to reduce expenses, such as living outside the city center, cooking at home, and making use of free or low-cost cultural events. It's important to budget carefully and plan ahead to make the most of your time in the city without overspending your budget.
Getting Friendly in Paris
You'll see that meeting French people and making friends can be a rewarding experience in Paris. Despite the city's bad reputation, there are many ways to meet new people. 
Joining neighborhood social groups or clubs that share your interests is one of the simplest methods to meet new people. There are various options to meet others who share your interests, from sports clubs to language exchange organizations. 
Volunteering is also a great way to meet locals and give back to the community. From homeless shelters to cultural institutions, Paris is home to numerous groups that depend on volunteers.
Attending cultural events and festivals is another fantastic option to make French friends. Paris hosts a variety of cultural events, such as music festivals and art exhibitions, that present great chances to connect with locals and explore French culture. 
Finally, about the locals: French people may initially seem reserved, but they can be quite friendly once you get to know them. You'll easily create a network of friends in Paris by going out, participating in local events, and being open to meeting new people. This will allow you to fully experience everything that the city has to offer.
Activities to Do in Paris
Everyone can find something to do in Paris, from seeing iconic landmarks to discovering surrounding neighborhoods. 
Going to the Eiffel Tower is one of the most popular attractions to do in Paris. In addition to enjoying a meal at one of the restaurants in the tower, you can cherish the breathtaking views of the city. 
For art and culture enthusiasts, the Louvre Museum and the Musée d'Orsay are must-visits. The Louvre is home to some of the world's most famous art collections, including the Mona Lisa of Leonardo da Vinci, while the Musée d'Orsay houses a sizable collection of Impressionist and Post-Impressionist art.
Although these are more tourism-related activities, there are plenty of hidden gems that locals can explore, such as small museums, secret gardens, and hidden cafes. 
As I've mentioned before, the food in Paris is delicious. You can have a taste of the amazing French food by exploring local markets, trying new restaurants, and attending food festivals. There are several food tours and cooking lessons available in Paris for those who want to learn more about the culinary scene of the city.
If you're in the mood for something more entertaining, there are plenty of events and festivals throughout the year that locals can attend, from art exhibitions to music festivals. 
Do you like outdoor/physical activities? Then you can enjoy cycling around the city. There are plenty of bike paths and rental services in Paris, of which locals can take advantage by taking leisurely bike rides around the city.
Tips for Living in Paris
Now that you've read all about Paris, you may find yourself asking the question: what would make my move to Paris easier? Here are five tips that can help you make the most of your time living in Paris: 
1# Learn to Speak French
While it's possible to get by with only English, speaking the French language will make your life drastically easier. To develop your skills, benefit from language courses and exchange programs.
2# Embrace the Culture
From fashion and gastronomy to wine and art, Paris is renowned for its many cultural offerings. Attend regional gatherings and festivals, explore various neighborhoods, and become fully immersed in the local culture.
3# Get to Know the Public Transportation System
Buses, subways, and trains are all part of the enormous public transit system in Paris. Understand the system's ins and outs to get around the city quickly and with ease.
4# Prepare for the high living expenses
Budgeting properly is essential because Paris is a pricey city. Shop from different stores for the best prices on food and take advantage of free activities and events.
5# Make friends
Although it can be challenging to meet people in Paris, there are several ways to do so, from joining social clubs to participating in language exchanges.
Best Neighborhoods to Live in Paris
Paris is a metropolis of many different neighborhoods, each with its own distinct personality and allure. Choosing the ideal Parisian neighborhood truly depends on your lifestyle and personal tastes. 
The Marais and Saint-Germain-des-Prés are popular choices among individuals who desire a more central location. Saint-Germain-des-Prés has a mix of trendy boutiques, cafes, and art galleries, while the Marais is renowned for its historic architecture and active street life. 
The Latin Quarter and the 16th arrondissement are popular options for visitors seeking a more residential atmosphere. The Latin Quarter has a bohemian ambiance with its student cafes, bookstores, and theaters, while the 16th arrondissement is well-recognized for its elegant Haussmannian buildings and tree-lined streets.
If you're looking for a family-friendly neighborhood, the 15th and 17th arrondissements are just the places for you. These areas have a variety of homes, parks, and schools, as well as quick access to the public transportation system. 
You can pick the ideal one among these neighborhoods to suit your needs and budget.
Living in Paris: The Bottom Line
In conclusion, living in Paris can be a wonderful experience for those who appreciate its unique charm and can adapt to its challenges. From world-class cuisine to great cultural wealth, the city has much to offer. However, it's crucial to be prepared for the high living expenses and the fast-paced lifestyle. You get the best out of it if you approach Paris with an open mind and a willingness to explore all that it has to offer.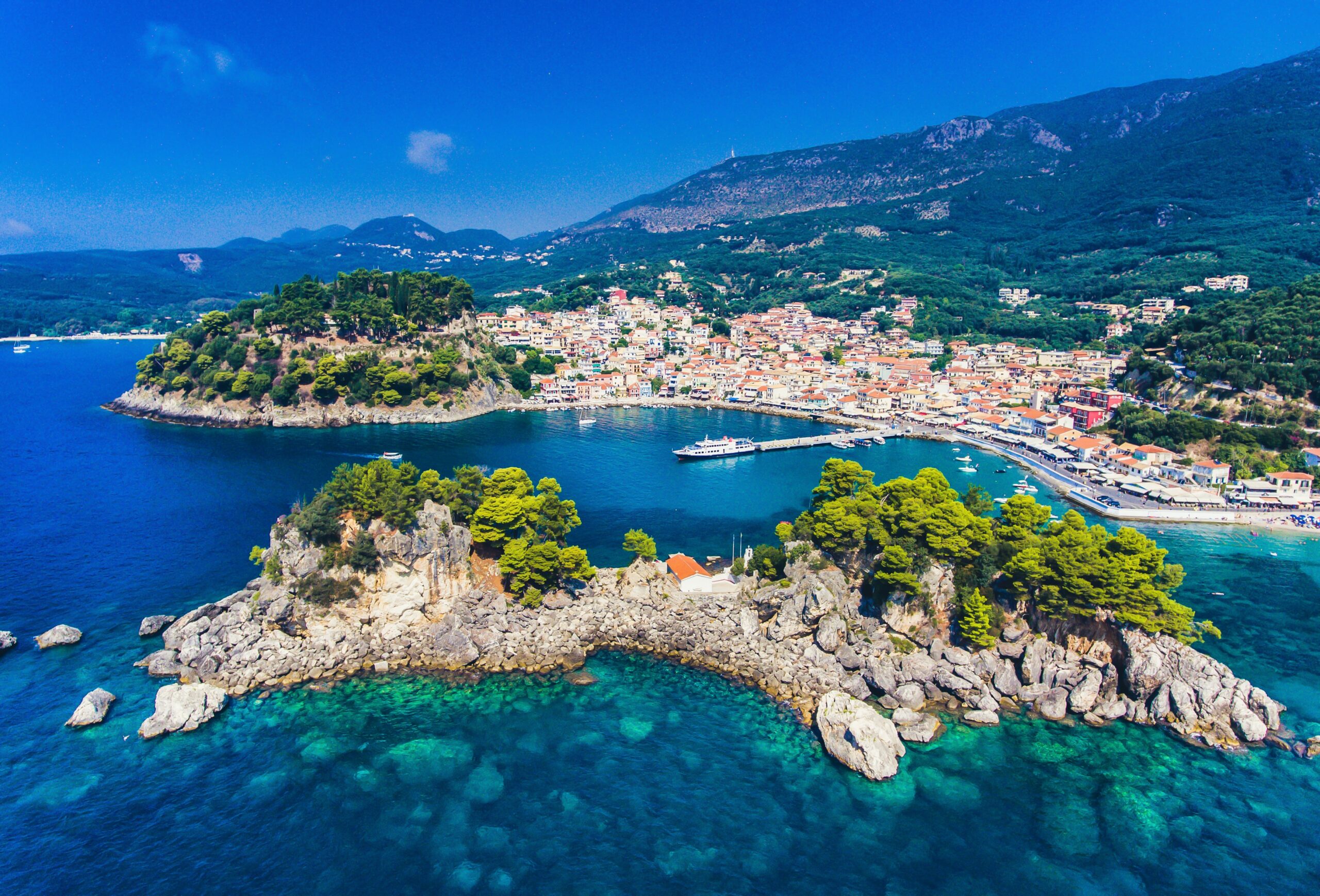 What is the cost of living in Paris?
The cost of living in Paris will vary depending on factors such as the type of housing, lifestyle, and location. However, the estimate of personal expense is between around 1500€-2500€.
Is Paris safe to live in?
Overall, Paris is considered a safe city to live in for locals. There are parts of the city that are safer than others, just like in any large metropolis, but it's always essential that you take essential safety measures, including being aware of your surroundings and staying away from dimly lighted places at night. Also, the city has a reliable public transportation network that runs until late at night, making it simpler for people to move around safely.
What are the challenges of living in Paris?
Paris is a lovely and bustling city with plenty to offer, but the residents can experience some difficulties when living there. Some of the most prominent challenges are high costs of living, crowded and noisy places filled with tourists, language barriers, traffic and transport delays, and French bureaucracy. It's a city that may require some planning before hopping on your car or tram, particularly during rush hours. Dealing with bureaucratic businesses such as getting your visa or residency approved can be time-consuming and frustrating.
Why should I move to Paris?
From top-notch museums and iconic landmarks to cozy cafes and vivid nightlife, there's always something to do and see in Paris. You'll have a distinctive quality of life that is difficult to find elsewhere, as well as a long history and a vibrant culture. In addition, the city has a flourishing expat population and first-rate public transportation, making it a perfect place to meet new people and establish relationships. Moving to Paris could be the chance of a lifetime, whether you're seeking a new adventure or a fresh start.
Is living in Paris as an expat a good idea?
There are numerous benefits to moving to Paris if you're an expat. There are many job options, a thriving expat community, and cultural activities. Paris is an excellent place for career-driven people as it houses some of the best companies in the world, including some of the Fortune 500. The city is also simple to navigate and explore thanks to its first-rate public transportation system and close districts. Even though living expenses in Paris can be high, expats frequently discover that the advantages of the city much surpass the costs. It has a lot to offer expats looking for a distinctive and fulfilling experience abroad, from its delicious cuisine to its breathtaking architecture and art.