Americans Moving to Portugal: The Definitive Guide
Ready for a sun-kissed adventure in a land where pastéis de nata are as common as apple pie? Portugal is calling, and Americans are answering!
Welcome to your ultimate guide on becoming a proud "Portu-merican," crafted by a fellow American who traded stars and stripes for azulejos and cobbled streets. 
Dive into the charming maze of Portuguese life, from navigating the Atlantic-lapped coastlines to decoding local customs, all while savoring a glass of vinho verde.
Join the tribe of adventure-seeking Americans embracing the allure of Portugal—prepare to be swept off your feet!
Why Move To Portugal?
Picture this: a sun-drenched utopia where old-world charm and modern convenience dance hand-in-hand, creating a soul-stirring symphony. Welcome to Portugal, the southwestern European gem that's become a home away from home for countless expats, including starry-eyed Americans!
Why Portugal, you ask? Well, this coastal haven isn't just picture-perfect. It's a developed and incredibly safe country that ranks 4th in the world on The Global Peace Index. Coupled with an enviable quality of life and top-notch healthcare, Portugal is a siren song for globetrotters seeking their slice of paradise.
But wait, there's more! Portugal's allure extends beyond its postcard-worthy landscapes, particularly for foreign retirees. The Algarve, a.k.a. the "Golden Coast," and the bustling capital Lisbon are hotspots for those embracing life's golden years. From retirees basking in the sun to professionals thriving in Lisbon's burgeoning tech scene, there's a Portuguese flavor for everyone.
And it seems Americans can't get enough! Over the past three years, over 60,000 expats have flocked to Portugal, with a whopping 11% being American citizens. If you're seeking an affordable European sanctuary, Portugal is the golden ticket.
Excellent Weather and Welcoming Locals
Now, let's talk perks. Portugal's natural beauty and balmy weather year-round are irresistible. Combine that with historic city centers, pristine beaches, and a laid-back lifestyle, and you've got yourself a heavenly concoction.
But what truly sets Portugal apart is its people. The welcoming locals, known for their open-mindedness and easy-going nature, make settling down a breeze. In fact, 83% of expats say that moving to Portugal is a cinch, according to Expat Insider, soaring high above the 59% international average.
🗳️  Another poll shows that 82% of expats who live in Portugal report that they feel largely at home. This shows just how welcoming of an environment this country really is.
A Great Place for Families
Portugal is a family paradise waiting to be discovered.
Let's check the stats. Portugal proudly ranks 9th out of 50 destinations in the Family Life Index. With top-notch education, childcare availability, and a vibrant array of opportunities for your kids to soar in their future careers, this sun-kissed nation is a dream come true for families.
But it's not just the numbers that make Portugal a family wonderland. The warmth of its people, the idyllic landscapes, and the abundance of cultural experiences create a nurturing environment where families can flourish.
Highly Praised Work-Life Balance
Portugal ranks 14th globally for work-life balance, according to Expat Insider. With a robust economy fueled by tourism and real estate, cities like Lisbon, Porto, and The Algarve are bustling with opportunities for go-getters, from fresh-faced rookies to seasoned pros.
But the best part? A staggering 72% of expats rave about their work-life harmony in Portugal. Yes, you read that right—more time for family, friends, and indulging in those delightful Portuguese pastries!
In this guide, I'll be your personal GPS on the road to Portuguese bliss. We'll tackle bureaucracy, visas, education, healthcare, the job market, and so much more. Let's continue on our journey to your new home away from home!
Before You Move: Essentials to Know
Ready to dive into the Portuguese dream? Before you swap your Stars and Stripes for Azulejo tiles, let's get you prepped with some essential nuggets of wisdom for a seamless transition.
Customs
Portuguese customs can be a walk in the park if you follow these simple rules.
First on your to-do list: the Luggage Certificate (Certificado de Bagagem). Visit your local Portuguese consulate, hand over an inventory of your possessions, and voilà—your certificate should arrive within days.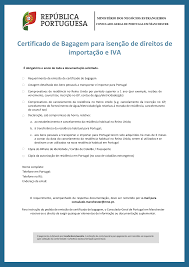 Just make sure your items reach Portugal within 90 days of your arrival!
Flying or Shipping Your Possessions
Whether by road, air, or sea, shipping your stuff to Portugal is a breeze. While sea freight is kinder to your wallet, air freight gets your treasures there faster.
Shipping by Sea Freight
Ahoy, budget-savvy movers! Sea freight is the popular choice for its cost-effectiveness. Rates vary depending on your cargo's origin and destination. Check out this estimate for a 20ft container of furniture:
| | | | |
| --- | --- | --- | --- |
| Departing | Destination | Price | Duration |
| New York City, USA | Lisbon, Portugal | $1,229.11 | 14 days |
| New York City, USA | Figueira Da Foz, Portugal | $1,297.98 | 14 days |
| Los Angeles, USA | Lisbon, Portugal | $2,993.41 | 27 days |
| Los Angeles, USA | Figueira Da Foz, Portugal | $3,161.21 | 28 days |
Shipping by Air Freight
In a hurry? Choose air freight for a speedier delivery. It costs more, but you'll save time. Expect 2-4 business days for express shipping and 5-8 for standard. Just remember, air freight may not be ideal for large quantities.
Here's a table with an example of the prices for shipping a 250 kg (roughly 550 lbs) container of household items by air:
| | | |
| --- | --- | --- |
| Departing | Destination | Price |
| New York, USA | Lisbon, Portugal | $2,705.42 |
| Los Angeles, USA | Lisbon, Portugal | $3,205.42 |
PS: Landing anywhere in Portugal costs about the same as landing in Lisbon.
Storage Spaces in Portugal
Need storage in Portugal? A quick online search will reveal pricing and locations. These 24/7 storage companies are expat-friendly, but you might need to contact them via phone or email for exact pricing.
Vaccinations
While Portugal has no specific vaccination laws, it's best to consult your local physician before moving.
Can I Bring My Pets?
America's a nation of pet lovers, so naturally, the burning question is, "Can I bring my pets?" Good news—Portugal welcomes you and your furry family members! Just make sure they're vaccinated against rabies and over three months old. For "dangerous" breeds, you might need a liability waiver and a special permit after a vet examination.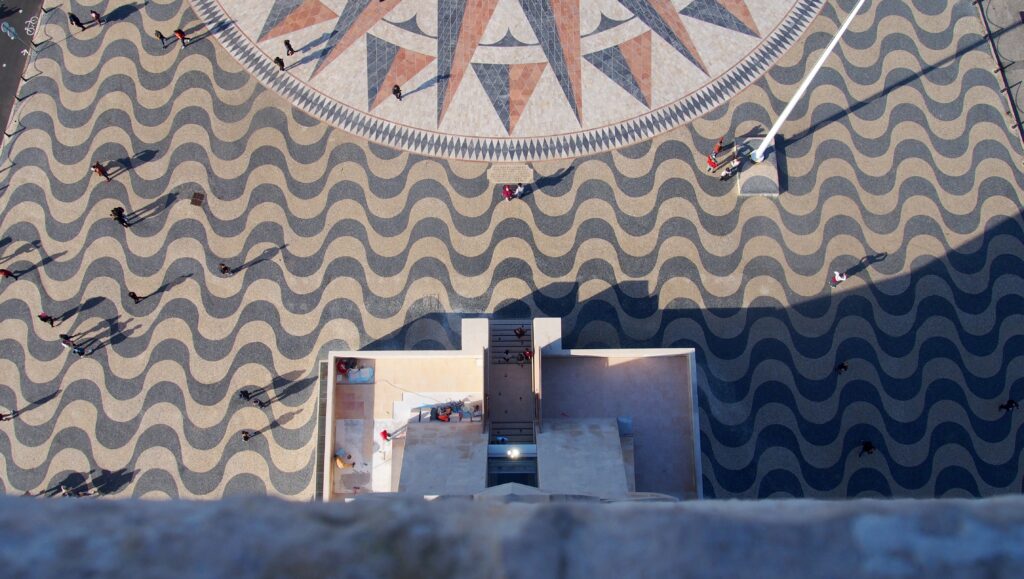 Portuguese Visas for US Citizens
With a valid American passport, US citizens can enter Portugal without a visa. They can stay in Portugal visa-free for up to 90 days for business or touristic purposes. However, if you want to stay in the country for more than three months, you will need a visa and a residence permit.
Portuguese Visas
Portugal has several different kinds of visas, such as residence, work, or family reunification visas. You can apply for a visa through SEF.
SEF (Serviço de Estrangeiros e Fronteiras) is the Portuguese immigration and border service. SEF handles all visa processes. As of 2019, you can apply for a visa online through the SEF online portal. Recently, the Portuguese government introduced an automatic residence permit renewal feature.
Although there are different visas which you can apply for, as we mentioned above. If you are moving or retiring to Portugal, you will most probably be applying for a residence visa.
You can apply for a residence visa and then a residence permit with SEF after entering the country. Both the residence visa and permit cost around $88.
If you are looking to do business in Portugal, you might want to get an investment visa and permit. These tend to be more expensive, with the visa costing around $550 and the permit $5,000.
There are a few requirements that you need to meet to be eligible for a Portuguese Visa, namely:
Never having been convicted of a crime punishable by jail
Having no non-admission indication in the Schengen information system
Never having been prohibited from entering any Portuguese territory
Required Documents for the Portuguese Visa
A passport that will be valid for at least three months longer than the duration of your stay
Two photos of passport size
Visa application form
A valid travel insurance contract
Financial ability proving that you can fiscally support yourself during your stay, or

A  term of responsibility signed by a Portuguese citizen or resident on your behalf
Additional documents needed when applying for an employment visa:
Proof that you are qualified for the job
A work contract (or promise of work) signed by an employer, or a manifestation of interest
A competent authority must declare that you have the qualifications to work in your sector
Residence Permits In Portugal
Temporary Residence Permits
The temporary residence permits in Portugal are typically valid for one year. After that, you can renew your permit for two years, and then another two. After you are a resident there for five years, you can apply for permanent residence.
You should enter the country while your visa is still valid and ask for temporary residence. The temporary permit costs about $79 and costs $36 to renew.
Required Documents for A Temporary Residence Permit:
A valid Visa
A valid Passport
Two recent colored identical photographs on a blank background
Proof of residence
Evidence of having sufficient means to support yourself financially
Permission from SEF to have your criminal record checked in Portugal
Proof of regular payments to or enrollment in social security
Documents with information for registration with the tax authority
Permanent Residence
After you successfully reside in Portugal for five years, you may apply for permanent residence. Luckily, one quick visit to SEF, and you should be done. The permanent residence costs $240.
Required Documents For a Permanent Residence
Your valid passport
A standard application form
Two recent colored identical photographs on a blank background
Valid temporary residence
Evidence of having sufficient means to support yourself financially
Proof of residence
Permission from SEF to have your criminal record checked in Portugal
Confirmation of a basic grasp of the Portuguese language. For this document, there are various alternatives:

A certificate from an officially recognized teaching establishment
Completing elementary Portuguese studies issued by the Institute for Employment and Professional Training(IEFP)
a Certificate of education of essential Portuguese(CAPLE), recognized by the Ministry of Education and Science
Make sure to check out our article on Visa Types in Portugal to read more details.
Can US Citizens Get Portuguese Citizenship?
If you successfully reside in Portugal for five years, you become eligible to apply for Portuguese citizenship. The great news is, both Portugal and the US allow dual citizenship. This means that you do not have to give up your US passport to get a Portuguese one.
To get citizenship, you need to prove your knowledge of Portuguese. The Portuguese passport is amongst the strongest around the world, with visa-free access to 186 countries.
A Deep Dive Into Portugal
Now that we have covered the bureaucratic part of the move, let's talk more about Portugal and what it has to offer. I will explore various aspects of living in Portugal, such as the cost of living, the job market, education, healthcare, and much more.
Cost of Living
Despite its high living standards, you will find that living in Portugal is relatively affordable. This is why many expats move or retire to Portugal.
Lisbon, for example, is a bustling metropolis full of city life. Yet, a couple could comfortably live in the capital on $2,100 to $2,300 monthly. That is a relatively small amount for a capital city in Europe. Keep in mind that this goes down to just $1,700 monthly in the countryside or a smaller city, even somewhere like Porto.
Real Estate
Rents in Portugal are cheap compared to the US. For example, you can rent a one/two-bedroom apartment for around $1,000 a month in Lisbon. Additionally, in smaller cities or the countryside, you can find comfortable accommodation for as little as $400.
If you plan on living in Portugal long-term, it might be a good investment for you to acquire real estate property there. The real estate market in Portugal is ever-growing, and it has attracted many foreign investors through the Golden Visa Program. the Portuguese Golden Visa Program is a residency by investment program which grants you permanent residence in exchange for an investment.
The Portuguese government has minimal restrictions on foreigners who wish to buy property there. Actually, Portugal has many programs to encourage foreign investors, such as the Non-Habitual Resident (NHR) program.
As with anywhere else, the prices of real estate can vary depending on where you buy. To learn more, check out our Portugal Real Estate guide.
Buying Groceries
Groceries and local food in Portugal are comparatively cheap. A standard grocery list should cost you about $200 a month.
The diet in Portugal features seafood strongly because of the country's fishing habits and its large coastline. It is also cheap to buy many items that are considered a luxury in America, such as Olive oil, wine, and almond milk. A tasty local bottle of wine in Portugal can cost as little as $4.
Cost of Living Comparison: Portugal vs the US
The United States is among the largest countries in the world. Portugal, on the other hand, is not that large. So if you make a comparison between Portuguese and US cities, they're small. Lisbon, which is the biggest city there, only has about a half-million people. However, having fewer people could well be a great advantage.
Sometimes life in the US can get a bit fast-paced and tiring. Especially in big cities like New York, where there are over 8 million people. So if you are moving to Portugal from the US, you need to ask, "Which is cheaper, Portugal or the US?"
Well, to answer that question, I have prepared a table comparing various food, services, and items between Portugal and the US:
| | | |
| --- | --- | --- |
| Item/Service | Cost In Lisbon | Cost In New york |
| Meal for 2, mid-range restaurant- three-course | $41.56 | $100 |
| Imported Beer (0.33-liter bottle) | $2 | $5.90 |
| Bottle of Wine (Mid-Range) | $4.75 | $15 |
| Water(1.5-liter bottle) | $0.68 | $2.08 |
| Transportation(monthly pass) | $42.75 | $127 |
| Basic Utilities for 85m2apartment | $129.85 | $136.10 |
| Preschool, full-day, private, monthly for one child | $505.29 | $2,423.17 |
| International Primary School, Yearly for one child | $9,782.13 | $39,190.48 |
| Apartment rent (1 bedroom) in City Centre | $1,038.67 | $3,313.13 |
| Apartment rent (1 bedroom) Outside of Centre | $756.34 | $2,018.05 |
| Apartment rent (3 bedrooms) in City Centre | $1,964.55 | $6,886.22 |
| Apartment rent (3 bedrooms) Outside of Centre | $1,329.54 | $3,730.89 |
The Job Market
Portugal has long been among the world's most steadily growing economies. Because of this continual growth, Lisbon has recently become a strong international competitor for tech and start-up companies. So for professionals in the IT or online business who wish to have a career in Europe, Lisbon is the ideal place to live.
In other sectors, you might need some knowledge of Portuguese to break into the workforce. However, if you can speak various languages, then you will most probably be able to work in the hospitality industry.
Average Salaries and Minimum Wages
The minimum wage in Portugal is $752, and you do not have to pay tax on the minimum wage. However, there is an income tax. The income tax in Portugal starts if you earn more than $780 a month.
As for the average salary, that ranges between $1,200 and $2,000. Below you will find a table with the most common jobs in Portugal and their average salaries:
| | |
| --- | --- |
| Profession | Monthly Average Salary |
| Accountant | $1,900 |
| Architect | $1,800 |
| Doctor, General Practice | $2,400 |
| Help Desk Technician | $900 |
| Hotel Manager | $7,400 |
| Marketing Manager | $2,500 |
| Nurse | $1,100 |
| Product Manager | $3,575 |
| Receptionist | $1,200 |
| Software Engineer | $2,000 |
| Teacher | $1,200 |
| UX Designer | $2,000 |
| Web Developer | $1,400 |
Healthcare
The good news for Americans moving to Portugal is that the healthcare system in Portugal won't bankrupt you. Portugal has a public and a private healthcare system. The public healthcare system is available for residents or those under 18 or over 65 years of age.
The public healthcare system is not entirely free, but it is exceptionally cheap. However, when you are a temporary resident in Portugal, you won't be able to get access to it. This means that you will need to sign up for private health insurance until you become a permanent residence.
Luckily, even private health insurance is very affordable. A basic plan will cost you about $440 a year, while a more comprehensive plan can cost up to $1,100.
Education
Portugal offers free education to its residents and citizens until 18 years of age. However, free public education tends to be done in Portuguese. It could take some time for your child to learn Portuguese at first. But, don't fret, as Portugal offers a large collection of international schools with an American curriculum.
The cost of private education there can vary between $450 and $550 monthly, depending on the school.
As for higher education and universities, the average tuition fee for a private university is about $3,200.
10 Reasons Americans Like Portugal
🏳️‍🌈 Progressive and tolerant
Despite its conservative past, Portugal is now an accepting and open-minded country. LGBTQ individuals can enjoy a peaceful life without fear of homophobic violence, as people embrace a "live and let live" attitude.
🏥 Affordable healthcare
Join Portugal's state healthcare system for free or low-cost treatment once you become a resident. Healthcare is less politicized, and private health insurance is more affordable than in the US.
🏛️ Escape political turmoil
Say goodbye to the constant battle between Republicans and Democrats and enjoy a more politically stable environment in Portugal. Experience less anxiety about political direction and less exposure to extreme ideologies.
🍎 Safer food
Thanks to EU regulations, Portugal boasts higher sanitary and animal welfare standards than the US. Enjoy an abundance of locally grown produce and fewer questionable food additives.
📉 Attractive tax benefits
Portugal's Non-Habitual Residency (NHR) scheme offers appealing tax treatment for 10 years, which includes exemptions on most foreign income and a flat 20% tax rate on eligible Portuguese-sourced income. Perfect for working towards EU citizenship without breaking the bank!
🛂 Easy residency visa pathways
Choose from various residency visa options, such as the D7 Passive Income Visa, Portugal Golden Visa, or Portugal HQA Visa, depending on your preferences and needs. Obtain residency with ease and work towards permanent residency or citizenship in the long run.
🛡️ High safety and security
Ranked 6th on the Global Peace Index, Portugal is one of the world's safest countries. Enjoy a peaceful life with lower crime rates and a strong sense of security compared to the US, which ranks 126th.
🚆 Unlimited Schengen zone access
As a Portuguese resident, reset your 90-day Schengen travel limit just by returning to Portugal. Once you're a citizen, say goodbye to travel limits and explore Europe freely, even relocating to other EU countries if desired.
🏞️ Diverse living options
Portugal has something for everyone, from sunny Madeira and the Algarve's golden beaches to Porto's mild climate and Lisbon's cosmopolitan vibe. Explore historical towns like Coimbra or invest in affordable real estate in Central Portugal.
🔫 Low gun crime
Despite relaxed gun ownership laws, Portugal has significantly lower gun crime rates than the US. Mass shootings are rare, making the country a safer place to live.
Pros and Cons of Moving to Portugal
Pros
Friendly and really hospitable locals
Excellent cuisine rich in oils and seafood
Amazing warm weather all year-round
Comparatively cheap cost of living compared to the US
High standard of healthcare at a very low cost
Easy to make friends with the locals
Cons
You are not entitled to healthcare unless you are a permanent resident
Some services and goods might be difficult to acquire outside of the main cities
The main language is Portuguese, not English
You might need to learn the language to join the workforce
The bureaucratic system is a bit complicated to grasp
Case Studies: Our Experience
We hope you enjoyed this guide.
At GoVisaFree, this is a subject close to our hearts, as a good number of us are on the same boat; Americans living in Portugal.
That's why, we asked our community members from the US to write up about their experiences on moving to Portugal. Here are two that we think you'll find useful:
Barbara's Portugal Golden Visa journey from North Carolina
The Verdict: Is Portugal Right for Americans?
Portugal's enchanting mix of old-world charm, modern amenities, and a relaxed lifestyle has captured the hearts of many Americans seeking a new adventure.
Remember, relocating to another country is a big decision, but with proper planning and preparation, it can open doors to new experiences, friendships, and a whole new way of life.
So, as you embark on your journey to Portugal, let the warmth of its people, the beauty of its landscapes, and the promise of a bright future welcome you with open arms. Boa sorte and happy travels!
If Portugal is not your vibe, but you know you want to move, check out our article on the best countries for Americans to move to and our guide on moving to Europe from the US.
Frequently Asked Questions
Is the American Driver's License Valid in Portugal?
Yes, you can use your US driver's license that you got back home to drive a car in Portugal.
Can US citizens move to Portugal?
Technically you can enter the country without a visa and stay there for 90 days. However, if you wish to move there permanently, you should get a residence permit.
How is life for American expats in Portugal?
From the moment you arrive in Portugal, it's easy to see why American expats love it. The lifestyle is relaxed, the food is delicious, the weather is pleasant, the beaches are beautiful, and the locals are friendly. The country offers a mix of charming, timeless villages like Óbidos and trendy areas in Lisbon.
Living in Portugal comes with numerous perks, including a warm climate, breathtaking scenery, easy access to the Atlantic Ocean, and a relatively low cost of living. Although most Portuguese people speak excellent English, learning some basic phrases can be helpful when settling in. The expat experience in Portugal is what you choose to make of it, whether you prefer attending jazz nights at Castelo De São Jorge or trekking along the Portuguese Camino de Santiago.
What are the reasons behind Americans moving to Portugal?
Numerous factors contribute to the growing number of Americans relocating to Portugal. In 2021, the American population in Portugal increased by 45% compared to the previous year. Key reasons include a lower cost of living, high quality of life, access to public healthcare, and fantastic weather.
In 2022, the US dollar reached its highest level in two decades, while the euro hit a new five-year low, making European countries with lower living expenses particularly appealing to Americans. The rise of remote work has also allowed many US employees to live in Portugal and benefit from special digital nomad visas.
Portugal's safety is another draw, ranking sixth in the 2022 Global Peace Index. Excellent international schools attract American families looking to move to Europe. Additionally, the thriving tech and startup scene in Portugal mirrors that of San Francisco, with Lisbon's Ponte 25 de Abril Bridge even taking inspiration from two San Francisco Bay Area bridges, offering a sense of familiarity for Californians.
For those interested in arts and culture, Portugal boasts vibrant arts scenes within its cultural centers (Centros Culturais), featuring art exhibitions, local films, and experimental music.
What steps should I take to move from the USA to Portugal?
Relocating to a new country can be challenging and involve numerous tasks. If you're moving from the US to Portugal, concentrate on the following:
Obtain the appropriate visa
Secure housing
Arrange for shipping your belongings
To reside in Portugal, you'll need a Portuguese residence permit. This can be acquired by securing a job in the country, enrolling in long-term studies, marrying a Portuguese citizen, or investing in Portugal's economy. While EU citizens can live and work in Portugal without restrictions, US citizens will need to apply for a visa.
Can Americans easily obtain a Portuguese visa?
For American citizens, acquiring a residence permit in Portugal is fairly simple if you plan to stay longer than three months. Several options exist for obtaining a Portuguese visa, such as employment, marriage, or participating in the Golden Visa investment program. After five years, you may be eligible for permanent residency and Portuguese citizenship, as long as you fulfill all the criteria outlined by Portuguese nationality law.
What are the popular living areas for Americans in Portugal?
The majority of Americans residing in Portugal choose to live in Lisbon, Porto, or the Algarve region. With a variety of beautiful settings, Portugal caters to those seeking vibrant cities, tranquil villages, or coastal beach homes.
Can you find international schools in Portugal?
Yes, Portugal is home to numerous high-quality international schools, primarily concentrated in the Lisbon and Cascais regions and the southern Algarve area.
Do Portugal's healthcare services come at no cost?
American expats can take advantage of Portugal's healthcare system, which includes the low-cost or free Serviço Nacional de Saúde (SNS), as long as they have a valid residence permit. Funded publicly, the SNS operates via public hospitals and community health centers. Additionally, Portugal offers private healthcare options, known for their high quality and growing popularity.
How safe is Portugal for living for an American?
In 2023, the Global Peace Index recognized Portugal as the world's sixth safest country, making it a secure place to live. It's safe to say Portugal is safe for Americans.
What are the challenges of living in Portugal?
For US citizens, living in Portugal may come with a few drawbacks such as lengthy bureaucratic procedures, insufficient insulation in homes, colder winters, and possible language barriers in less populated areas. Additionally, working in jobs like bar or coffee shop positions may result in lower earnings due to the country's relatively low minimum wage compared to other Western European nations.
How can a US citizen obtain a residence permit in Portugal?
While US citizens can enter Portugal without a visa for up to 90 days, a residence permit is needed for longer stays. Various options cater to different purposes, such as:
Portugal Golden Visa for investors
D7 visa for those with steady passive income
Startup visa for entrepreneurs planning to start a business
Student visas for those enrolled in higher education institutions in Portugal
D1 visa for those invited to work for a Portuguese employer
The Golden Visa and D7 visa are particularly suitable for affluent individuals seeking residency.
Is it possible for US citizens to retire in Portugal?
Absolutely, many US citizens choose to retire in Portugal. To do so, you'll need a residency visa, typically either the D7 passive income visa (which you can qualify for through your US pension income) or the Portugal Golden Visa (if you're interested in investing in Portuguese real estate or investment funds).
What is the number of US citizens residing in Portugal?
As per the most recent information from the Portuguese border agency (SEF), more than 7,000 US citizens were living in Portugal by the end of 2021. This figure represents the largest population of Americans in Portugal within the past decade.
What is the legality of abortion in Portugal?
Abortion is indeed legal in Portugal. The legislation surrounding abortion was made more lenient on April 10, 2007, after a referendum. As a result, abortions can be carried out upon request if the pregnancy has not passed the 10th week. However, there is a required 3-day waiting period between the pre-abortion consultation and the actual abortion procedure.