Portugal Real Estate: The Foreigner's Guide
Looking to buy property in Portugal as an expat? 
With so many options, finding the right property can be overwhelming. Fear not! We'll take you on a journey through the ins and outs of the Portugal real estate market. From Lisbon's trendy neighborhoods to the picturesque Algarve, we've got you covered.
We'll delve into the quirks of the buying process, explore the best areas to live in, and go through the costs. Whether you're looking for a quaint cottage in the countryside or a sleek apartment in the city, we've got tips and tricks to help you navigate the market with confidence.
So grab a pastel de nata and get ready to explore the world of Portugal real estate. Let's dive in!
Can Foreigners Buy Property in Portugal?
Absolutely! In fact, the Portuguese government actively encourages foreigners to invest in the country's real estate market. There are no major restrictions for expats looking to purchase a home in Portugal.
In addition to buying a property, foreigners can also consider Portugal's Golden Visa program. This residency by investment program offers investors the opportunity to obtain permanent residence in Portugal and a potential path to citizenship.
📈🇵🇹 Homeownership Statistics in Portugal

About 75 percent of the population in Portugal owns homes. This is 10% higher than in the UK and the US.
Over a million expats live in Portugal. As of 2023, there are over 200,000 Brazilian expats and over 45,000 British expats in the country.
Some have retired in Portugal, while most are on the younger end. Many of these expats decide to invest in a second home in Portugal's booming real estate market. 🏡
Portugal Real Estate Market: An Overview
Curious about the Portugal real estate market? Well, it's been a bit of a rollercoaster ride. In 2012, the world economic crisis hit Portugal hard, causing property values to plummet by 11 percent. Ouch!
But, like a phoenix rising from the ashes, the market slowly but surely began to recover and has since exhibited steady growth.
It's not just the real estate market that's growing, though. The Portuguese economy as a whole is on the upswing, and the real estate market is a reflection of this.
Of course, location is still the most important factor in the real estate game. Take Lisbon, for example. Its real estate market has been growing at a steady rate of 2.4 to 2.6 percent since 2015, but that's not the highest growth in the country.
Some areas, like Santa Maria da Feira, have seen a staggering 12 percent growth in real estate. Meanwhile, other towns like Coimbra and Guimaraes have only seen a meager 0.9 percent growth.
So, if you're thinking about investing in Portugal real estate, be sure to do your research and choose your location wisely!
Property Prices in Portugal
Like anywhere else in the world, the price of real estate in Portugal varies depending on the location. Choosing the location of your property depends on your purpose of purchase.
For example, investors usually prefer to buy in Lisbon or Porto, to stay close to the trading centers. Retirees, on the other hand, prefer places like Cascais, or the Algarve.
We will go in-depth through various locations in Portugal and the benefits of buying property there in the next section. But first, here's a table for the average prices of property in various cities and districts: 
City

District

Average Price per m²


Lisbon

Baixa & Chiado
Lapa & Santos
Campo de Ourique

$7,785
$5,937
$5,201

Porto

Ribeira, Miragaia & Baixa

$4,541

Algarve

Portimão

$2,557
Where To Buy Property in Portugal
When deciding where to buy property, you basically have two options:
Pay less and get a property in the countryside, or
Pay more and live in a bigger city.
As we've mentioned above, this depends on your purpose of purchasing the property. Are you thinking of retiring in Portugal? Opening a new business? Investing in real estate for the Golden Visa? Or planning to rent out your property?
All those questions need to be answered before you make your final decision. We're going to walk you through some cities in Portugal to help you decide on where to buy.
Lisbon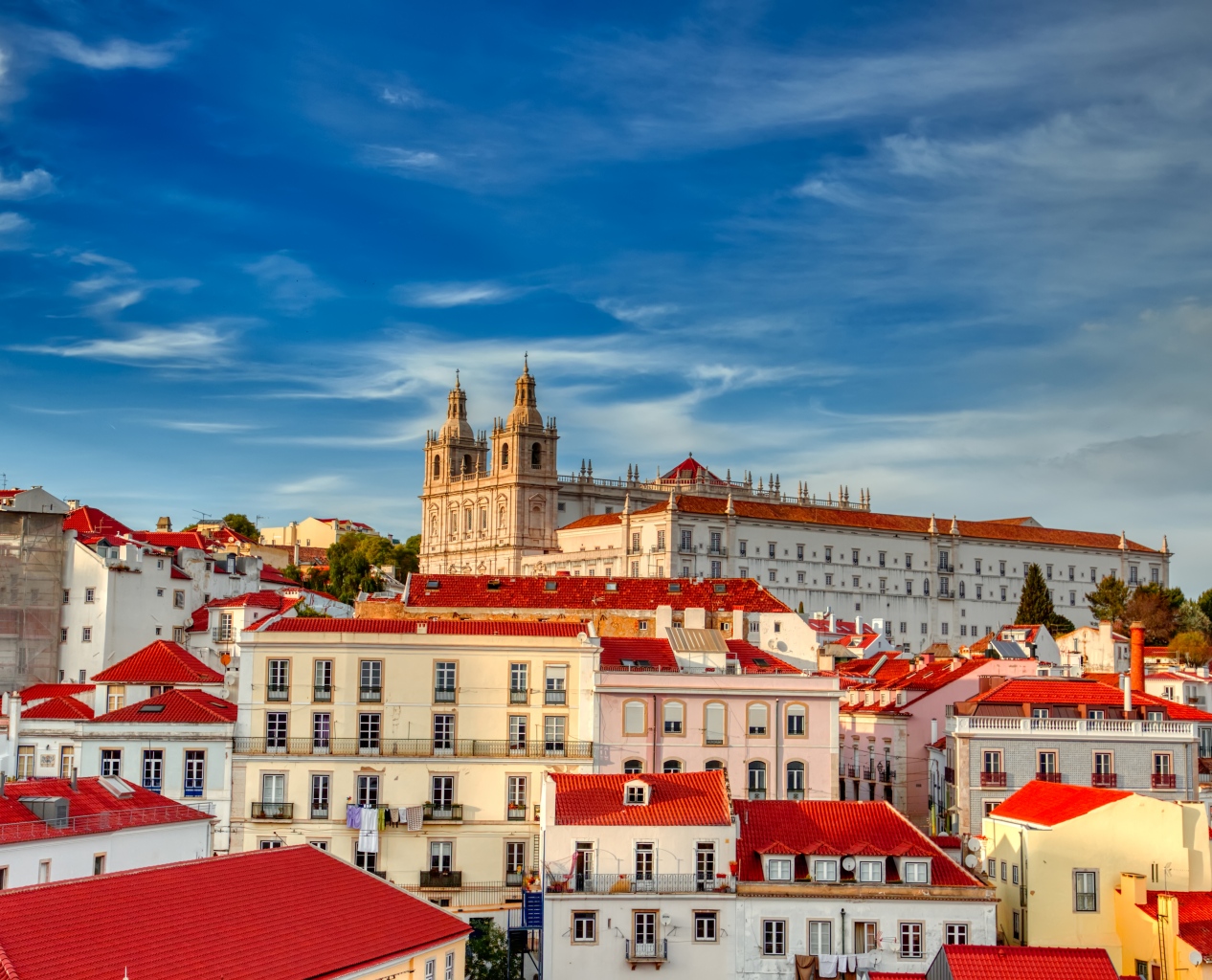 Lisbon, the capital, is a bustling city in the heart of Portugal. Expats and investors look at Lisbon as one of the most affordable European capitals with a high quality of life. Lisbon has recently turned into a hub of economic prosperity, thanks to the tech companies and startups emerging there.
Lisbon has a competitively growing real estate market, with an average growth of 2.4 percent to 2.6 percent annually since 2015. Due to high demand, the prices in some districts of the city have seen a dramatic increase. Those districts are namely, Avenida da Liberdade, Lapa, and Baixa Chiado. Yet, many buyers and investors are still searching for real estate investment opportunities in these highly trendy areas.
If you want to buy a property in Lisbon without paying too much, you might want to look in areas a bit further away from the city center, such as Amadora or Benfica.
Young expats often choose to reside in locations like Cascais or Estoril. This is because the properties there are cheaper, and it's only a 30-40 minutes drive away from Lisbon. 
Porto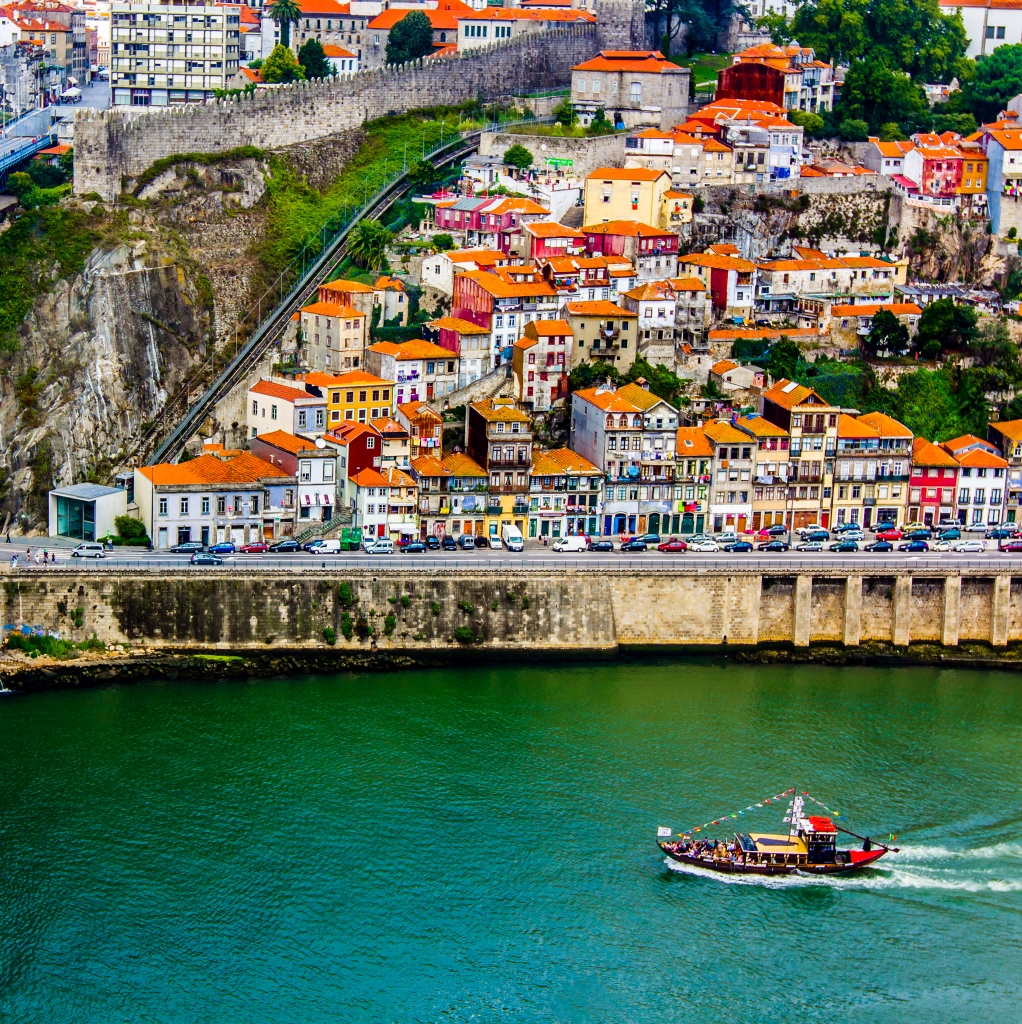 Porto is a quaint fishing town that has a unique mix of culture and metropol life. It's both commercial and touristic which makes it an ideal investment location.
The real estate market in Porto is exhibiting impressive growth. Americans moving to Portugal often choose Porto, mostly because it looks over the Atlantic and boasts some luxurious beachfront properties. 
Another reason for Porto's popularity is the abundance and variety of real estate property in the city. While Foz Douro neighborhood is home to the best Atlantic beachfront properties in the world, Ribeira appeals to buyers who are looking for commercial properties.
The Algarve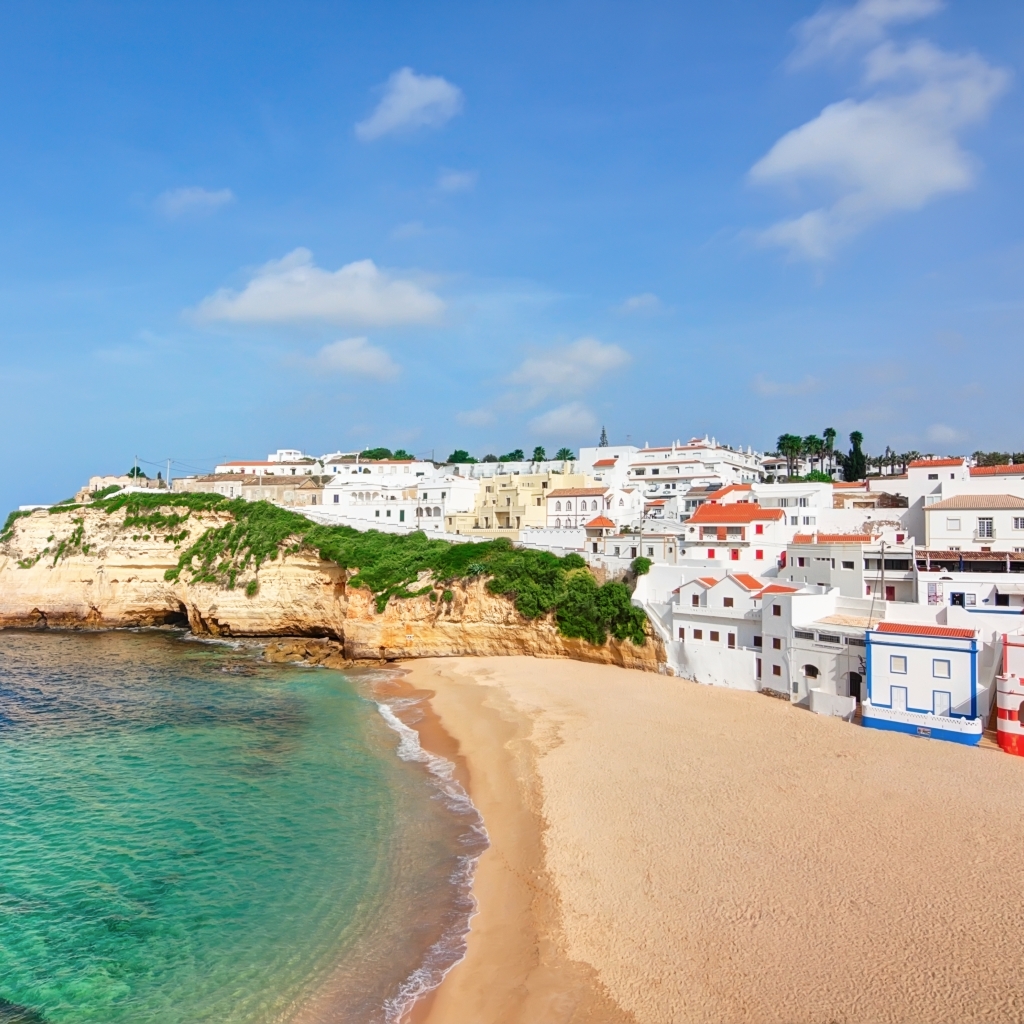 The Algarve is also known as The Golden Coast. Investors and expats rush to this region for its massive choice of properties. These properties range from apartments with ocean views to massive luxurious villas.
There are various neighborhoods in the Algarve which tend to be on the higher end of the price spectrum. The Vilamoura neighborhood, for example, is famous for its luxury homes and villas. Some other neighborhoods with high-end real estate options are Lagos and Albufeira.
Alternatively, you can look at Alcoutim or Monichique for some more affordable opportunities in real estate.
Keep in mind that the Algarve region has proved once and again to be consistently growing as an economical and touristic pillar in Portugal.
The Silver Coast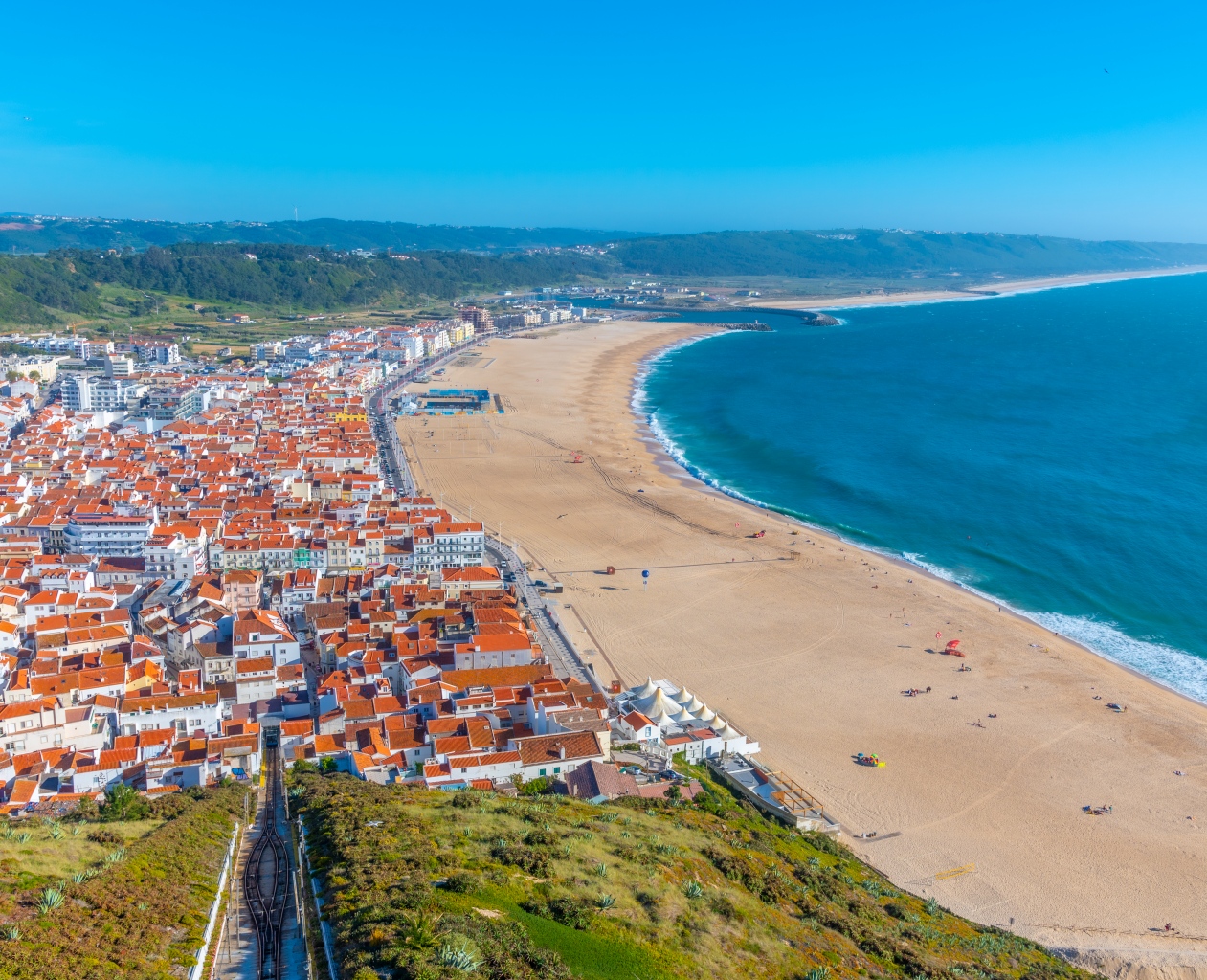 Portugal is so rich with amazing beaches that it has both a Golden Coast and a Silver Coast. This magnificent coastline, situated between Lisbon and Porto, has some irresistible beaches and excellent beachfront properties.
Areas in The Silver Coast such as Tomar, Peniche, Obidos, or Nazare, offer you high-end real estate opportunities at lower prices than those in the Algarve region.
It is important to note that these areas are not as populated as the Algarve. This means that you can have a quieter, slower lifestyle there.
Type of Real Estate in Portugal
Portugal is a competitively well-developed country, and the real estate market there is just as well-developed. The properties in Portugal range from studio apartments to massive luxurious villas on the coast. There are some terms that you should know when looking for property in Portugal.
House Terminology
There are various types of houses you can find across Portugal, namely:
"Casa" or "Moradia"
These refer to a traditional detached home. Some of these houses tend to have amenities such as a backyard or patio. They also traditionally have a wall surrounding them with a front gate.
Casa Geminada
This refers to a semi-detached house. A semi-detached house is a house that shares one wall with a neighboring house.
"Condominios" or "Condos"
These refer to individual apartment buildings. These buildings usually share some common areas and tend to be a bit on the pricy side. However, they do offer a higher standard of care and safety.
Quintas
This refers to classical, rustic houses or farms. You can often find these types of property inland. However, some of them are located in suburban areas.
Terreno
"Terreno" translates to land. Some expats prefer to purchase land and build their own homes. Keep in mind that some land in Portugal is registered for agricultural purposes. This is why you should first check with the city hall (Câmara Municipal) to ensure that the land is registered for habitation.
Apartment Terminology
In the ads for apartments or on real estate websites, you might find symbols such as "T0, T1, T2," and so on. These numbers signify the number of rooms in an apartment. So " T2″ would be an apartment with two bedrooms and full amenities, and "T0" means a studio apartment.
You might notice a "+1" next to the name like "T2+1". This means that this is a two-bedroom apartment that has an extra room without windows. 
How To Find Real Estate in Portugal
Whenever you're buying property, it's a good idea to consult a real estate agent. These are called Imobiliaria in Portugal. The Portuguese Association of Real Estate Agents (Associacao de Mediadores Imobiliarios) gives all real estate agents a license number. Before conducting business with an agent,  check whether they're registered or not.
Estate agents in Portugal work on commission, meaning that there are no agent fees. There are various websites that can provide you with real estate services in Portugal, such as Century 21, IMO, and Sapo. Some local papers also include property advertisements, such as Diário de Notícias, Jornal de Notícias, and Correio da Manhã.
A Step by Step Guide to Buying Real Estate in Portugal
Acquiring an NIF Number
The NIF number is a tax number that allows you to open a bank account and make transactions in Portugal. You can acquire this number yourself or hire an attorney to get it for you.
Selection of Property
In this step, you can view properties either online or in-person in Portugal, and select the one that is most suitable for you. 
Mortgages
If you're planning on taking out a mortgage, then decide which mortgage works for you. 
Negotiating
There's traditionally room for negotiating. This is why we suggest you start off with negotiating with the seller.
Down Payment
After the price is agreed upon, you'll need to make a down payment. The down payment will ensure that the property is reserved and is typically around $6,600.
Signing The CPCV
We advise you here to sign a Contrato-Promessa De Compra e Venda (CPCV).  It offers both parties a guarantee while you wait to sign the deed.
Signing The Property Deed
After everything is agreed upon, you'll need to sign and notarize the property deed (Escritura Publica de Compra e Venda)
Required Documents for Buying Real Estate
You'll need a NIF number to purchase property in Portugal. Additionally, you'll need to have a notary witness while you sign the sales contract. The documents required are as follows:
A photo ID
Contrato-promessa De Compra E Venda (CPCV)
The property's energy certificate
Imposto de Selo (payment of the stamp)
Caderneta Predial (land register)
Down Payment and Mortgages
Taking out a mortgage is an essential step in buying a house. We recommend that you sort out your mortgage quite early in the buying process. This way you can know what you can afford and figure out the monthly payments. There are a few things to consider when taking out a mortgage, such as:
The Lending Terms  
Portuguese lenders readily provide mortgages for suitable individuals, including foreigners. This is to boost the economy, help the real estate market grow, and ensure currency flow.
Banks often provide loan terms for up to 50 years for residents. For non-residents, the term is usually 30 years. That being said, there is usually a maximum age upon maturity of the loan. This varies between 70 and 80, depending on the provider of the mortgage.
The Down Payment and the Deposit
The borrowing can start from 60 percent of the property value up to 80 percent, depending on the lender. This is why you're required to have a minimum of 20 percent prepared as a deposit.
There are two types of mortgages available in Portugal: Variable rate and fixed-rate mortgages.
Variable Rate Mortgage
The European Central Bank (Euribor) sets a margin connected to the variation of the interest rates of the Portuguese variable rate mortgage. There is a panel of European banks that sets the rate daily. This rate is an indicator of the rate that European banks are willing to lend to each other. 
The penalty for early redemption of a variable rate mortgage is 0.50 percent. 
Fixed-Rate Mortgage
This type of mortgage is more convenient when budgeting, as it won't increase for the mortgage period. This period can range from one to thirty years. After that period is over, your mortgage will become a variable rate one, unless otherwise specified in the agreement.
The penalty for early redemption of a fixed-rate mortgage is 2 percent. 
How Can You Qualify for a Mortgage?
While the bank is processing your mortgage request, they'll evaluate two criteria: Your financial positions and property evaluation.
Financial Position
The bank will require proof of your income or earnings to assess your financial position, such as:
Salary income
Pension income
Dividend income
Rental income
Income from investments
The bank will assess your net income. Additionally, they'll inquire about your employment history and pre-existing debts. This information confirms to the lender that you're able to make the monthly payments on your mortgage.
Property Evaluation
An engineer appointed by the bank will evaluate the property you've decided to purchase. The Portuguese banks lend between 60-80 percent of the property value.
Required Documents for Getting a Mortgage
A copy of your passport
A copy of the Portuguese Tax Number (NIF) 
Proof of address (A recent utility bill is fine)
Your credit report
Any recent payslips
Any recent bank statements
Your most recent tax return
Keep in mind that home and life insurance are also required in Portugal when applying for a mortgage.
Real Estate Taxes
The main tax when buying real estate is the IMT, which is the transfer tax. This tax can be as high as 10 percent for non-residents in a tax haven, or as low as zero percent for those who are buying a cheap property as a second home. It's wise to consult a professional to know what the costs will be depending on your situation.
There are some other taxes and fees that you might need to pay, such as:
Imposto Municipal Sobre Transmissões (IMT)
This is the property transfer tax, and it depends on the cost of your home. Additionally, it'll be higher if you're buying a second or third home. 
Land Registry and Notary Fees
You usually pay those together, and they can cost 0.2-1.2 percent of the property value.
The Stamp Duty 
This is a fixed 0.8% of the value of your home.
Check out our article on Portugal Real Estate Taxes for an in-depth analysis of what needs to be paid and when.
Frequently Asked Questions