Portugal Golden Visa for Americans
Are you an American dreaming of a European lifestyle? Look no further than the Portugal Golden Visa. Gain residency and citizenship, and access a whole new world of opportunities.
In this article, we'll explain everything you need to know about the Portugal Golden Visa. Disclaimer: We're not investment experts, but we've got the inside scoop from our community members who have successfully navigated the process.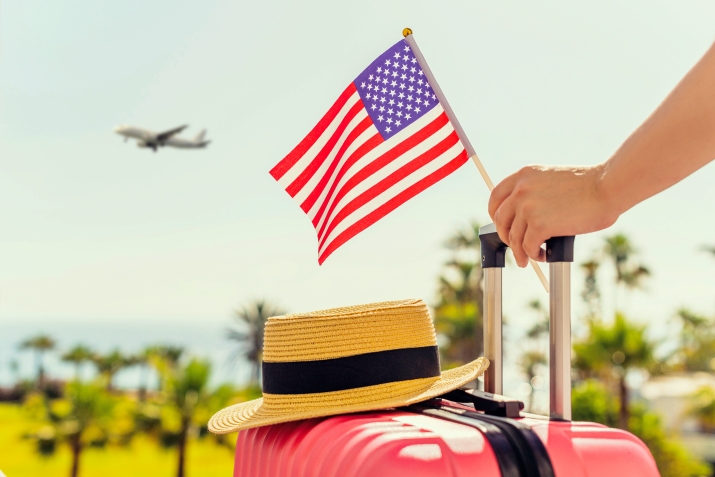 What Is Portugal Golden Visa? 
A Golden Visa, as mentioned, grants you residency within a nation. Below we have listed just some of the ways that you can choose to gain your Portuguese Golden Visa if you're an American looking to start a new life in Europe. 
To be eligible to apply for the Golden Visa, you'll need to be at least 18 years old and have no prior background of a criminal record. Once you meet these two requirements you can then set out trying to obtain the other requirements, which we have listed below. 
Portugal Golden Visa Investment Methods
With the 2023 changes kicking in on the Golden Visa program in Portugal, you are no longer able to acquire real estate, invest in real estate-related funds, or deploy a direct capital transfer to apply for a Golden Visa.
Don't worry, though. The Portuguese Golden Visa program is not over, it is still available through the below investment methods:
You can opt for Portugal Golden Visa investment funds (Private Equity and Venture Capital Funds in Portugal) which are available for an investment of €500,000. The funds should not be directly or indirectly involved in real estate investments.

You can also start up a company in Portugal and employ at least 10 jobs for Portuguese citizens. 

Lastly, you can either donated €350,000 in research and development in Portugal or donate €250,000 toward the arts of Portugal or any refurbishment of their national heritage projects.
Benefits of Living in Portugal as an American
There are many benefits to moving to one of Europe's safest countries, which is continuing to grow in a variety of ways. Below we have managed to list just some of the most prominent advantages that you may want to be aware of as an American potentially moving to Portugal. 
Healthcare and Schooling 
Healthcare in Portugal is significantly cheaper than it is in the United States, as most Americans are consistently made aware of in their daily lives. If you have children who will need to adapt to a new school upon moving, note that there are international schools that run on an American curriculum, which will make the adaptation that much easier. 
Tax Agreements 
If you're moving to a new country, it is understandable that you want to know what the tax situation may be there. Thankfully Portugal has a Double Taxation Agreement (DTA) with the United States, meaning you'll not be double-taxed on the same income through both nations. This obviously couples well with having more income to keep for yourself, as life in Portugal is significantly cheaper than most countries, but particularly when compared to that of the daily life what it costs to live in America. 
Portugal Citizenship Through a Golden Visa 
A big motivator for Americans to apply for Portugal Golden Visa is that it leads to EU citizenship, without living in the country full-time. This means you're free to leave Portugal and come back any time, as long as your stay in the country isn't less than seven days per year on average. So, if you want to travel or have business interests outside the country, you can do this without harming your citizenship eligibility in the future.
Traveling in Europe
When you're based in the US, it costs a lot to make frequent trips to Europe. However, when you live in Portugal, you can easily visit other European countries. Spain is an immediate neighbor where you can easily reach. There are also frequent flights to the UK, thanks to the big British community in the country.
What Else You Need To Know
We asked a GoVisaFree community member, Barbara, an American who went through the Golden Visa process herself, to walk us through it. Read her Portugal Golden Visa case study here.
It's a straightforward process but having professionals next to you is highly advisable. We're not professionals but if you contact us, we'd be more than happy to introduce you to some experts whom our community members have already worked with.
Frequently Asked Questions
What are the Portugal visa requirements for US citizens?
If you're a US passport holder, you can stay in Portugal for up to three months without a visa. However, for longer stays, you'll need a visa/residence permit.
Is there a visa for Portugal from US?
If you're a tourist, a visa for Portugal from the USA is not needed. However, if you want to relocate, you'll need a residence permit.
Can I still apply for a Golden Visa in Portugal through a real estate acquisition
No, you can no longer qualify for a Portuguese Golden Visa through a property investment. However, this does not mean you cannot invest in Portuguese real estate as an American. You can. Read more about it in our article on Portuguese real estate.