Portugal vs Spain: Which one is right for you?
I had the chance to live both in Spain and Portugal for some years. And, I get the dilemma: which Iberian country is right for you? Both offer a similar value proposition: rich histories, a warm and sunny climate, and local hospitality.
But, each has its own nuances, from living costs to cultural quirks. Drawing from my experience as an expat in both, I've crafted this guide to cut through the charm and give you the truths.
So, whether you're thinking about a relocation, a long-term stay, or just a trip, let's delve into the essential insights that could make all the difference in your decision. 
What You Will Find in This Article
A comparison of Portugal and Spain in terms of:

Beaches
Nightlife
Safety and Hospitality
Food and Beverage
Climate and Weather
Cost of Living
Infrastructure and Public Transportation
Taxes and Immigration
Travel Attractions
Real Estate

The Final Verdict
Frequently Asked Questions
Beaches
Both Spain and Portugal have their share of fantastic beaches.
Spain is famed for its idyllic islands like Ibiza, Tenerife, and the Balearics (Mallorca, Ibiza, and Menorca). These are classic beach vacation havens and tend to get crowded during peak seasons, offering warmer waters due to the Mediterranean coast.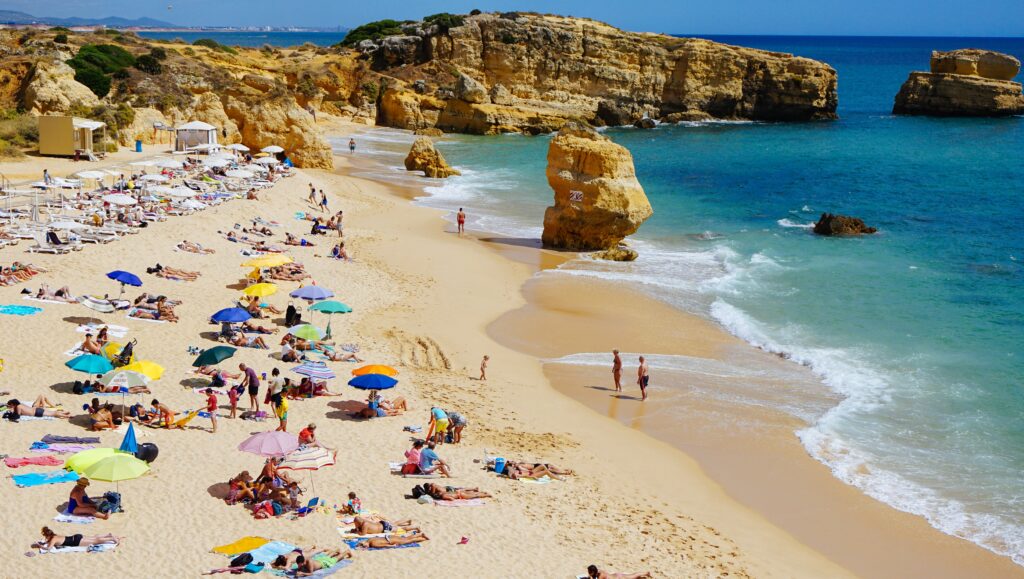 Portugal, largely an Atlantic-coast country, offers a diverse range of beaches – from sandy resorts to secluded stretches adorned with rock formations. The Portuguese beaches offer activities like cliff-jumping, hiking, and notably, surfing, thanks to the powerful Atlantic waves.
However, potential swimmers should note: Portugal's waters tend to be chillier. If you're not one for packed beaches and seek a mix of relaxation and adventure, Portugal might just edge out as your beach destination of choice.
Verdict: It's a tie. Go to Spain if you want your typical beach vacation and warm waters, and go to Portugal if you like colder waters and unique natural formations.
Nightlife
Spain, with cities like Madrid, Barcelona, and Valencia, buzzes with a nightlife that stretches till dawn. In Barcelona, venues like Espit Chupitos offer their inventive drinks. Madrid tempts with rooftop gems like The Principal, while Málaga enchants with historic venues like Antigua Casa de Guardia, frequented by Picasso himself.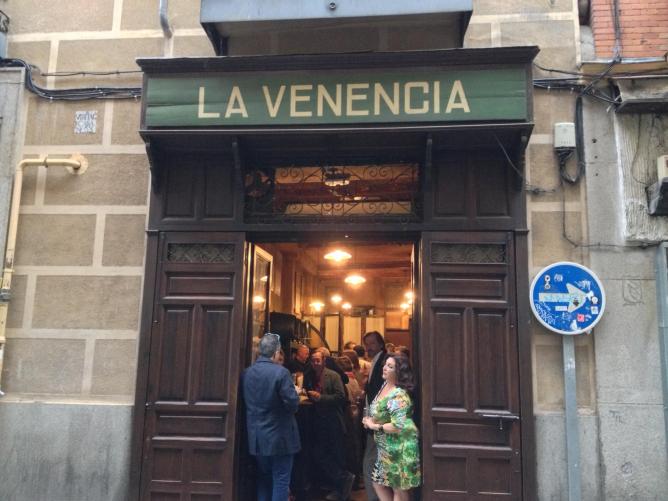 I always love a good story, so as a Madrileña, my favorite is Madrid's 'La Venencia'. It offers a blast from the past with its no-tipping, no-photos policy, and a traditional ambiance.
Portugal, though a tad quieter, isn't far behind. Lisbon's nightlife, especially in the Bairro Alto district, thrives with an electric atmosphere. It's a city where dining starts late, and weekends see nightclubs coming alive post 2 a.m.
I'm not a clubber myself. When I used to live in Lisbon, 'Foxtrot', with its Art Deco charm, was my go-to bar.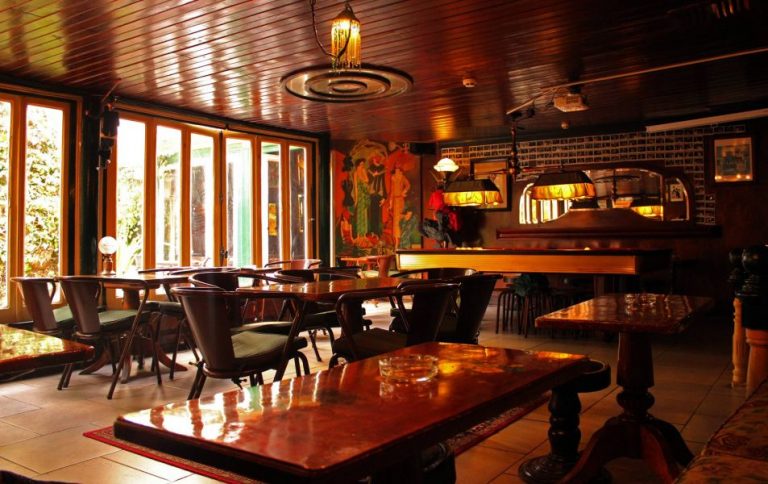 Verdict: Spain is the winner here for those seeking a rich palette of nighttime experiences.
Safety and Hospitality
Both countries were very safe and friendly in my experience. 
However, the experienced travelers among you must know about Barcelona's unfortunate title as the world capital of pickpocketing. Spain, particularly its northern and central regions, can sometimes feel less hospitable to tourists, with language barriers occasionally adding to the challenge.
On the flip side, Portugal is all about warmth and openness. Not only do petty theft encounters appear rarer, but the Portuguese people display remarkable friendliness, often breaking into fluent English. It helped me get into numerous engaging conversations with strangers, turning some to friends. 
Verdict: When weighing both safety and heartwarming welcomes, Portugal emerges as the front-runner.
To read more, check out our article on 'Is Portugal a Safe Destination?'
Food and Beverage
Ah, this might be the toughest category to compare the two in. I've had a love affair with both cuisines.
Both Spain and Portugal bring a rich tapestry of culinary delights, largely anchored by their shared love for seafood.
Spain:
Signature Delights: Dive into the richness of Madrid's renowned drinking chocolate coupled with churros. While tapas dominate the Spanish landscape, 'café bombón' – a harmonious blend of espresso and sweetened condensed milk – remains a personal favorite.
Seafood Staples: Relish the Paella de Mariscos, Gambas al Ajillo, Pulpo Gallego, and the Caldero Murciano.
Must-tries: Experience the crispy Churros con Chocolate, refreshing Gazpacho, Tortilla de Patatas, and the sumptuous Jamon.
Portugal:
Signature Sips and Bites: Porto's legacy as the birthplace of Port wine is worth a mention. But it's the sour cherry liquor, often served in chocolate shot glasses, and the irresistible Leite de Crème custard tarts, that steal the dessert scene.
Seafood Staples: Traditional dishes like Caldeirada, Arroz de Marisco, Bacalhau com Natas, and Polvo à Lagareiro reflect Portugal's oceanic soul.
Must-tries: Dive into Pasteis de Nata, Sardinhas assadas, Francesinha Sandwich, and Caldo Verde.
Commonalities and Distinctiveness:
Seafood: Both countries revere seafood. Spain's paella de mariscos contrasts with Portugal's salted cod fish, 'bacalhau'.
Spices: While Portugal sways towards cinnamon and fiery piri piri, Spain leans on saffron and paprika.
Cured Meats: Curing methods give us the famed Spanish jamon and Portuguese chourico. Of course, it does not stop there.
Verdict: While both countries tantalize the palate, Portugal slightly edges out in this gastronomic duel.
Weather & Climate
Both Iberian nations have Mediterranean climate flavors, but some differences set them apart.
Portugal
Ocean's Embrace: Summers are more comfortable thanks to the refreshing ocean breeze, with a balance of heat and humidity. Winters, though humid, see the winds stepping in, ensuring drier summers.
Regional Rhythms:
Interior and North: Cooler with a higher annual rainfall.
South: Summers are dry, averaging 50°F-75°F.
Spain
Heat's Home: Spain is generally warmer, thanks to lesser winds and a toasty sea.
Regional Rhythms:
Central Regions: Scorching summers juxtapose chilly winters; Madrid, for instance, feels the summer blaze intensely.
North: Provides a cool refuge during torrid summers.
South: Experiences the peninsula's peak heat, yet winters are comfortably mild, albeit occasionally rainy.
Optimal Exploration Time:
Aim for April-June or September-October. Enjoy long days with 60-75°F temperatures. However, a July-August trip may see you braving 90-100s°F highs, especially as locals escape for August vacations.
If you're an American visiting Portugal or Spain, don't forget that coastal southern Europe presents a drier experience compared to America's southeast.
Verdict: Well, another tie. The winner really depends on what you're looking for.
Cost of Living
Portugal has the lowest cost of living when compared to other countries in Western Europe. Food, utilities, and healthcare are more affordable in Portugal. When compared to Spain, Portugal is six percent cheaper.
Public transport fares in both countries are almost the same. If you're planning to buy a car, note that it's cheaper in Spain.

Here is a quick chart for you to see the average costs:
| | | |
| --- | --- | --- |
| | Spain | Portugal |
| Bread (500 gr) | €0.90 | €1.90 |
| Milk (one liter) | €0.70 | €0.63 |
| Banana (one kg) | €1.60 | €1.07 |
| Local cheese (1 kg) | €9.53 | €6.70 |
| Meal for two (mid-range restaurant) | €40 | €30 |
| Taxi fare (1 km) | €1.07 | €0.60 |
| |   | |
Infrastructure
Both Spain and Portugal have good infrastructure systems. There is a large train network in Portugal, which is very affordable. The government has also announced that they've revived their plans for a high-speed railway line connecting Porto to Lisbon. Spain's high-speed train network is quite efficient, too. It runs between all major Spanish cities. In both countries, there are bus systems that run smoothly. 
According to the data by the World Economic Forum, Portugal ranks fourth in Europe in the quality of roads. Spain comes in fifth. However, when air transport infrastructure is compared, Spain ranks 11th, while Portugal comes in 22nd.
Taxation
Thanks to the Non-Habitual Residency (NHR) program, Portugal has succeeded in attracting many expats, entrepreneurs, and digital nomads into the country. With NHR, you can be exempt from certain taxes. Check our comprehensive guide on NHR for further reading.
Plus, Portugal is a crypto friendly country. If you're a crypto trader, you're going to enjoy the tax benefits Portugal offers.
Spain has a similar program for non-residents. If you're planning to stay in Spain for more than 183 days, you're considered a tax resident. With this scheme, your income in Spain is taxed at a rate of 24 percent. This is 20 percent in Portugal with NHR.
Before you plan your move to either country, we recommend that you speak with a tax advisor. There might be some issues you're required to handle.
Accommodation
Both countries offer coliving spaces where you can live among fellow digital nomads. The good thing is they're not limited to the capital cities. You can find a coliving space in a coastal town either in Portugal or Spain. You can also stay in a rural villa with a swimming pool, a beachfront house, or a farmhouse. You'll notice that coliving opportunities in both countries make life way easier for you. Before choosing a coliving space, read our Coliving Spaces Guide.
If you're not into coliving, you can look for apartments. Make sure you do this via a real estate agency. Also, note that you might need a translator during the process. Sometimes real estate agencies in both countries provide this service.
One thing you should consider is that it's a bit difficult to find heating in rental homes in Portugal. 
Coworking Spaces
Finding a coworking space in both Spain and Portugal is easy. As both countries are home to many digital nomads, coworking spaces have seen a rapid increase. These coworking spaces aren't limited to either Lisbon or Barcelona. You can find a coworking space for your liking even in other minor cities.
Both countries offer a leisure lifestyle. Thanks to this, there are many great coffee shops and places where you can also work and socialize with locals.
The average price for a monthly hot desk membership is €250 in Barcelona. In Lisbon, it's around €225.
Visas and Entry Requirements
Both countries are part of the European Union and Schengen Zone. If you're from any country outside the EU, you'll need a visa to live either in Portugal or Spain. It's good to check your visa requirements with your consulate before you make a commitment.
Both countries offer the Golden Visa scheme which is highly favorable among expats. The program allows residency in return for investment. If you want to eliminate bureaucracy and enjoy your stay in Europe without any hassle, getting a Golden Visa might be ideal for you. If you're also looking for European citizenship, Portugal offers a quicker route than Spain. If you stay in Portugal for seven days on average every year, you might be eligible to get Portuguese citizenship at the end of five years. This is 10 years for the Spanish passport.
Check out our Portugal Golden Visa guide for further reading. It's been written by one of community members so you're going to get first-hand insights.
Final Verdict: Spain vs. Portugal – A Personal Exploration
Navigating the wonders of Portugal and Spain has been an enlightening journey. Both countries, so close in geography, presented unique experiences. Safety-wise, while both nations are secure, Portugal left an impression with its warmth and friendliness, making it feel slightly safer. Culinary explorations revealed a shared love for seafood but distinct signature dishes and flavors. In terms of weather, their Mediterranean climates are akin, yet nuanced regional differences in temperatures and seasonal experiences define each nation.
Choosing between the two isn't simple; it's a matter of personal preference. However, having lived in both, I lean towards Portugal's charm, although Spain's vibrant energy remains unmatched. Best of luck in your Iberian journey!
Frequently Asked Questions
What is the best time to visit Portugal or Spain?
The best time to visit Portugal or Spain is arguably in spring; between March to May. Both countries are in full bloom and the weather is warm enough to enjoy outdoors, but not too hot that you're dreading the sunshine. A close second is the fall; between September and October. The sun is still shining and the weather is warm, but the crowds of people are no longer there to bother you.
Is Portugal in Spain?
No, Portugal most certainly is not in Spain. And perhaps, if this is the level of research you are at right now, it may not be the right time to move to neighter Portugal, nor Spain just yet.
Which is cheaper, Spain or Portugal?
While both Spain and Portugal can be budget-friendly for travelers, the overall cost varies depending on your specific destination and travel style. Cities like Barcelona in Spain can be as expensive as top-tier European cities, whereas Portugal's hotspots such as Lisbon and Porto have seen a surge in prices over the years. However, on a general note, Portugal might slightly edge out in terms of affordability. To save, consider visiting less touristy towns and modifying your travel itinerary to suit your budget.
Should you visit both Portugal and Spain?
If you have the time, absolutely. However, note that despite their geographical proximity, connecting between the two countries can be a bit challenging, especially by train. Ideally, if combining a trip to both, allocate at least two weeks to ensure you capture the essence of each destination.
Where are the best beaches, in Spain or Portugal?
Spain boasts a myriad of picturesque beaches along its Mediterranean coast, including those in the Canary Islands, Mallorca, and Ibiza. Portugal's coastline is mainly Atlantic, resulting in colder water temperatures and bigger waves. So, if beach vacations are your thing, Spain might have a slight advantage.
Which food is better, Portuguese or Spanish?
Both countries excel in seafood-based dishes, but the real difference lies in the portion sizes. You'll generally find more generous servings in Portugal at more affordable rates.
Which country should you choose for your vacation: Portugal or Spain?
If beach leisure is a priority, Spain is a better choice. However, both nations shine in terms of history, nature, and authenticity. Portugal might provide a slightly more cost-effective experience.
Is Portugal hotter than Spain?
Comparatively, Spain, on the whole, tends to be hotter than Portugal. However, there are regional variations, like Portugal's Algarve and Spain's Andalusia, where the temperature differences are minimal.
Are the Museums and Historical Sights Better in Spain or Portugal?
Both countries are rich in history and culture, offering world-class museums and historical sites. Spain's cities like Barcelona, Madrid, and Granada boast architectural wonders and art hubs such as the Alhambra, Casa Batllo, and the Picasso Museum. Meanwhile, Portugal, especially Lisbon and Porto, offers a diverse range of museums showcasing the country's maritime history, the unique Azulejo art, and contemporary exhibitions. It really boils down to personal interests.