Venmo vs. Paypal | Costs, Limits, Speed
Sending someone money was not as easy as it's today. The advent and rise in the Fintech market have made it super convenient for all of us to make payments with a tap on the screen.
When it comes to methods, there are many apps that can be used to make payments locally and abroad. Due to a number of choices for payment apps, it can be tough to decide which one to use. If you're perplexed about the same, we can help you shortlist the best one.
PayPal and Venmo are two of the best apps for carrying out national as well as international payments. So, is Venmo better than PayPal? Which one to choose? What is the cost involved?
All questions will be answered in our article below!
What Is Venmo?
To understand the difference between Venmo and PayPal, we need to know what these platforms are. So, let's begin with Venmo!
Venmo is a free-to-use payment service that is primarily used for making small funds transfers. It was offered to the public as an app in 2012, and after one year, it was acquired by finance giant PayPal.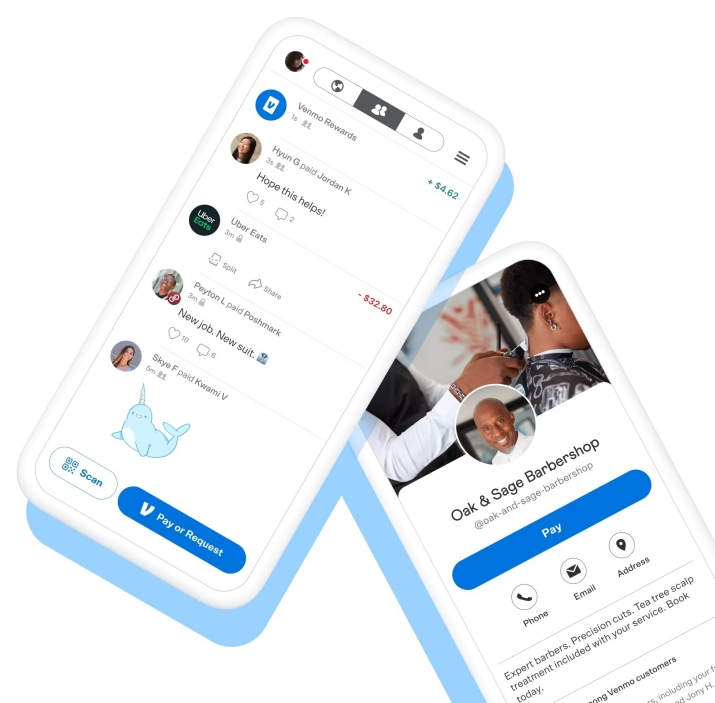 The peer-to-peer app makes it super easy for users to handle small payments. Users can easily link their bank accounts, debit cards, and credit cards with the app to make payments to their friends and family.
The service charges a nominal fee for instant transfers to cards, but the bank transfers are free. The service area of Venmo is limited to the USA.
What Is PayPal
Many of you would have heard about it. PayPal is a fintech firm that started back in 1990. Though it was not popular initially, after merging with some other fintech companies, it became a prime name in the finance sector.
Today, Paypal has around 60 percent stake in the fintech market and has a market cap of around $121 billion. The PayPal app offers you the facility to make payments by linking your bank accounts, debit cards, and credit cards to it. Further, PayPal also offers some additional banking services such as loans and business products.
Unlike Venmo, PayPal offers its services in over 200 countries. As per the latest stats, PayPal has a user base of 426 million and generated annual revenue of $25.3 billion in 2021.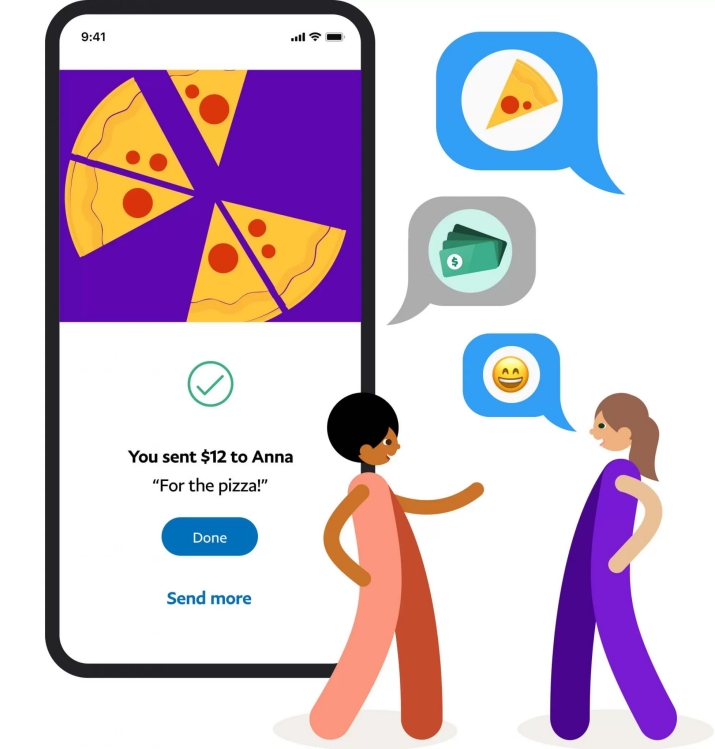 So, as we are clear about both the services, let's move ahead and see the difference between Venmo and PayPal.
Venmo vs. PayPal
Venmo and PayPal are part of the same company and have many similar things, such as they are free to use and have the same format. But there are many differences too. Let's compare PayPal versus Venmo!
Venmo vs. PayPal: Security
Is Venmo safer than PayPal? As both are fintech apps, they both focus on advanced and tough security measures. Venmo has bank-grade security and encryption. The powerful TLS 1.2 encryption ensures that no one except you uses your account.
On top of that, if you opt to transfer money via Venmo, the recipient is also required to register with Venmo. Venmo also provides the users with a unique PIN that is used for mobile transactions. You can also set up multi-factor authentication with Venmo.
If we talk about PayPal, it has similar encryption features to Venmo. But, there are some add-ons, such as:
It does not require any new user to register to receive money.
PayPal ensures that your sensitive information is not revealed to the recipient even if you don't know them.
PayPal keeps a check on browsers to ensure that they are using the latest encryption techniques.
It sends confirmation emails on completing transactions.
PayPal also offers some advanced security features for businesses.
If you have the answer for the question of "Is Venmo safer than PayPal?" then you can move on the transfer limites section.
PayPal Versus Venmo: Transfer Limits
Is PayPal or Venmo better? If we talk in terms of transfer limits, both are good, depending on the type of user.
If you're a regular user who has to make small daily payments, Venmo is the best! It has a transfer limit of $5,000 per week.
On the other hand, if you're a business owner, PayPal will be ideal for you. PayPal has a transfer limit of $10,000 per transaction.
PayPal versus Venmo: Fees
The fee structure of Venmo and PayPal are almost similar, with a slight difference.
Both PayPal and Venmo allow you free money transfers from a linked account and app account balance.

Venmo charges three percent for sending money via credit card, whereas PayPal charges 2.9 percent and a fixed fee based on the currency.

Venmo charges no fee for sending money via debit card, but PayPal charges 2.9 percent along with a fixed fee depending on the currency.
Other than these, Venmo charges a fee for receiving payment to your business profile. PayPal charges a merchant fee for using the services to get payments. Their percentage of fees levied is 2.9 percent on selling goods online. Moreover, PayPal charges 2.7 percent on in-store transactions.
So, is Venmo better than PayPal? Yes, in some aspects related to transaction fees.
Alternatives to PayPal and Venmo
If you're already familiar with PayPal and Venmo, you should also check out Wise. It's one of the best money transfer alternatives and is highly favored among digital nomads thanks to its low costs and best exchange rates. Here is our full Wise review.
Venmo vs. PayPal: Withdrawal Timeframe
Which is better Venmo or PayPal? If we talk about the withdrawal timeframe, Venmo is better than PayPal.
Venmo has a one to five business days withdrawal timeframe. Whereas PayPal takes three-five business days to transfer money to your bank account.
Advantages of Venmo and PayPal
Here are some upsides of both.
PayPal
The service is available in over 200 nations.
It provides a higher transfer limit of $10,000.
It offers fraud and seller protection features.
Venmo
There is no transaction fee on debit card transfers.
Venmo offers interactive social features like emojis, likes, and comments on the transactions.
Disadvantages of Venmo and PayPal!
Here are some downsides of both.
PayPal
PayPal has a higher transition fee for overseas transactions (around five percent).
It charges for debit card transactions.
KYC process can be buggy.
Venmo
The service is only limited to the USA.
The transaction limit is low.
To receive money, you've to register.
If you got confused about answering the question of  "Is PayPal or Venmo better ?", then you should check on the conclusion part of the article below. 
Final Verdict: Which Is Better Venmo or Paypal?
If you have an idea about difference between Venmo and Paypal, now we can make a proper conclusion. After a comprehensive overview, we can say that both have some unique aspects and features that make them ideal for certain scenarios. For one thing, we can say that if you're a regular user living in the US, you can go for Venmo. But, if you're a businessman, PayPal is a better choice. Apart from this, you can choose based on your preferences.