N26 Portugal: The Complete Guide
The N26 Bank in Portugal is one of the fastest growing banks in the country.  The 'neobank' particularly attracts the younger Portuguese residents, as well as numerous digital nomads and expats in Portugal. 
But is it really worth all the hype?  Here is a comprehensive guide that will answer exactly that.
Origin of N26
N26 was founded in Berlin in 2013 by Valentin Stalf and Maximilian Tayenthal.  Two friends who were in search of a fast, efficient, and modern digital bank that could be used by any device that connects to the internet. With the ambitious goal to reach 100 million global consumers, the N26 Bank was officially formed in 2015.
Fast forward to 2021 and the bank is valued at over $ 3.5 billion with more than 5 million customers across 23 European countries and the United States. Although it is still far from the target user number, N26 is one of the hottest fintech startups that emerged out of Europe in recent years.
Within Europe, N26 serves: Austria, Belgium, Denmark, Estonia, Finland, France, Germany, Greece, Iceland, Ireland, Italy, Liechtenstein, Luxembourg, the Netherlands, Norway, Poland, Portugal, Slovakia, Slovenia, Spain, Sweden, Switzerland.
As of 2019, N26 is also active in the United States. It recently left the UK due to Brexit.

How to Open an N26 Account in Portugal: Step by Step Guide
Step #3
Fill in your details:
Name / Email / Date of Birth / Address
Passport Number or Residence Card Number
Nationality / Country of Birth
NIF
Step #4
Confirm your identity through a brief video call or a document & photo verification process (in certain cases), in order to confirm that you are in a country where N26 Bank operates
Step #5
Select your preferred type of account (we will go through all of them later on in the article)
Step #6
Type in the Four-Digit code you receive through an SMS
Step #7
There you go, your account is ready to use.  You should receive your bank card in your Portuguese address in a couple of weeks.
Does the Bank Provide Service in Portuguese?
No, unfortunately, it does not yet. The N26 app, website, and customer service are only available in
English
French
German
Spanish
Italian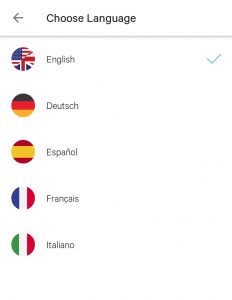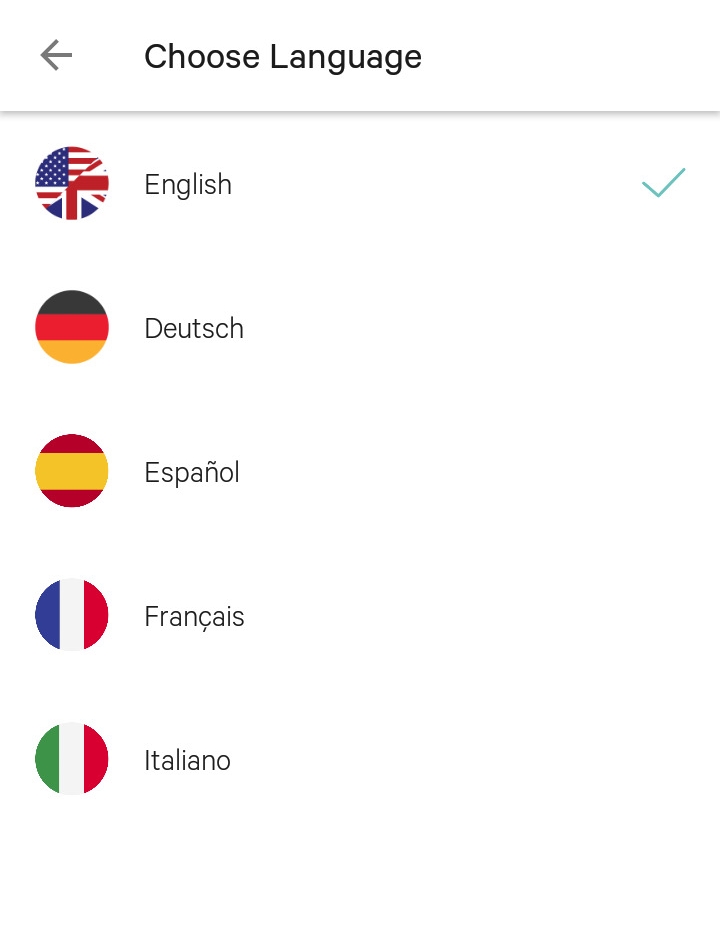 N26 Account Types Available in Portugal
N26 Bank offers four account types available to users in Portugal:
N26 is the name of the simplest account, it is completely free. The N26 standard account allows up to five withdrawals with the MasterCard debit card in ATMs throughout the Eurozone. For any additional withdrawal, the charge is €2. Debit payments and international purchases are always free.
The N26 You account has more benefits and it is ideal for those who travel frequently. The account allows for unlimited withdrawals in Portugal and abroad. It also offers shopping insurance, travel insurance, and winter sports insurance.
The monthly fee for the account is € 9.90. You can choose the color of your card from five options.
In addition to all the benefits of N26 You, the N26 Metal account also has rental car insurance, smartphone insurance, and exclusive perks and offers. The monthly fee for the account is € 16.90.
N26 Business Account
N26 allows for business bank accounts as well. It is mainly aimed at freelancers and independent workers, who want to separate their personal and business accounts.
Check out the official N26 website to see a thorough comparison of the available accounts and how simple it is to open one of them.
N26 Account Comparison Chart
| N26 Standard Account | N26 You Account | N26 Metal Account |
| --- | --- | --- |
| € 0.00 / month | € 9.90 / month | € 16.90 / month |
| A transparent debit card | A colorful debit card | An 18-gram metal card |
| Up to 3 free ATM Withdrawals in Eurozone | Up to 5 free ATM Withdrawals in Eurozone | Up to 8 free ATM Withdrawals in Eurozone |
| – | Unlimited Free Withdrawals | Unlimited Free Withdrawals |
| – | Travel Insurance Covering: Medical + Trip + Flight + Luggage | Travel Insurance Covering: Medical + Trip + Flight + Luggage |
| – | Lifestyle Insurance Covering: Mobility + Winder Sport | Lifestyle Insurance Covering: Mobility + Winder Sport + Car Rental + SmartPhone |
| Up to 2 sub-accounts | Up to 10 sub-accounts | Up to 10 sub-accounts |
| – | Shared sub-accounts | Shared sub-accounts |
| – | Exclusive Partner Offers | Exclusive Partner Offers |
| – | – | Unique Experiences |
| Chatbot Support | Chatbot Support | Chatbot Support |
| In-App Livechat | In-App Livechat | In-App Livechat |
| – | – | Dedicated N26 Metal Line |
Pros
Free to open a bank account in Portugal
No bureaucracies unlike many physical Portuguese banks
No face-to-face visit to the bank branch necessary
Plenty of free of cost transactions
Easy and intuitive application
Safe and reliable technical structure,
Protection of deposit up to €100,000
Smooth user interface and user experience
Cons
No physical branches in Portugal
No service or customer support in Portuguese
Necessary to have an address in Portugal to open an account
'Banco' N26 in Portugal and Its Exponential Growth
Before the Covid-19 pandemic, Banco N26 was growing at such a pace that it multiplied itself a couple of times every year.  By the beginning of 2020, there were around 100,000 users in Portugal and the intention is to quickly get that number to a quarter of a million.  The exact number of users is not disclosed by the startup.  However, global users exceed five million.
N26's main competitors in the Portuguese market are Revolut and Monese.  Revolut has over 300,000 users in Portugal and Monese has around 100,000 users.
N26 is one of the most popular digital banking options in Portugal.  The main reasons are the free account option, affordability of additional transaction fees and premium packages, user experience, and safety.
Growth by Existing User Referrals
N26 Chief Business Office, Sarunas Legeckas reveals that the primary factor behind their fast growth is the referrals from existing users on to their friends.  This shows a high level of customer satisfaction.
The largest demographic among the N26 users are aged between 18 and 24.  Nevertheless, 40% of their users are above the age of 35.
N26 has a local team of 24 employees in Portugal, reporting to the headquarters in Berlin, Germany.
Can Portugal Golden Visa Applicants Open a N26 Bank Account In Portugal?
Portugal Golden Visa is a residence by investment scheme, where international investors can obtain a temporary residence permit in exchange for a qualifying investment in the country.
The holders of the Golden Visa residence permit, along with any other legal residents of Portugal, can open an account at N26.
It is necessary to have a Portuguese Tax Identification Number (NIF) and have an address in Portugal.  Once the account is opened, the Mastercard debit card is delivered to this address.
N26 asks you to upload a photo or a scan of your Portuguese residence card, your NIF number, and a passport photo.  The residence card should be valid for at least one year. 
Your N26 bank account is then opened over the internet, at no charge whatsoever.
N26 Alternatives In Portugal
N26 is not the only 'neobank' available in Portugal  Below, we present competing digital banking options that have services in Portugal:
Wise Multicurrency Account, formerly TransferWise Borderless account, is unlike other online banking options.  It is a multi-currency account. You can send and receive money from anywhere and from any currency. The TransferWise account allows you to use the money in more than 40 different currencies and convert the amount whenever necessary. In some countries, TransferWise offers a debit card for withdrawals and payments.  Portugal is one of these countries.
Find out more details about TransferWise's multi-currency account here.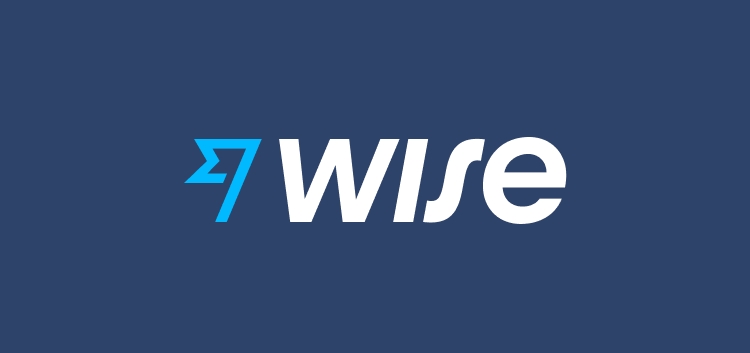 bunq
The bunq is based in Amsterdam, the Netherlands, and has the motto "Bank of the free". The bunq operates in Portugal as an EU Credit Institution.  All bunq accounts are protected by the Netherlands Deposit Guarantee System for up to €100,000 in deposits. The bunq offers three types of current accounts, all with a monthly cost: Premium, Joint, and Business. The free account has been discontinued.  It is possible to open an account online through the website or through the bunq app.

Revolut
Revolut application allows you to create an online checking account.  You can transfer money for free and make online purchases and payments.  You can also request a debit card to use physically and to withdraw money at ATMs all around the world.

Monese
Monese allows its customers to have a mobile account where they can make transfers, payments, purchases, money withdrawals, and receive their salary.

Portuguese Users Declare N26 In Tax Statement
The Portuguese Treasury considers digital bank accounts as accounts that are domiciled abroad.  Banco de Portugal (BdP) recognizes N26 as a credit institution. Accordingly, the N26 IBANs need to be declared to Portal das Finanças – the Portuguese IRS.
N26 is rather dissatisfied with the obligation to declare a foreign account to the tax authorities. The disruptive fintech institution is in efforts to progress the banking regulations across Europe, in the same direction technological innovation has progressed.
Bottom Line: Is It Worth Opening an N26 Account In Portugal?
N26 is an excellent service that provides you a smooth and modern online banking experience.  The digital bank provides for a free of charge account, which can be opened in under ten minutes.
N26 bank account allows for cash withdrawals at ATMs all around the world, international money transfers at very competitive exchange rates, purchases, payments, receival of salaries, among other transactions.
It is particularly a very good option for freelancers, self-employed people, frequent travelers, digital nomads, and expats in Portugal.  Both the website and the app are very user-friendly.
They have all the necessary safety features in place.
So yes, it is a good idea to have an N26 bank account in Portugal.  For further information, go ahead and check out our complete Bank N26 Review.