Best Countries for Entrepreneurs [Top 10 in 2023]
2022 Best Countries rankings, formed by US News & World Report, BAV Group, VMLY&R, and The Wharton School of the University of Pennsylvania, evaluate countries with various indicators.
The report ranks countries' suitability for Entrepreneurship across these attributes:
Connection to the rest of the world
The overall education level
Entrepreneurial and innovative space
Access to capital
Skill level of workforce
Technological expertise
Transparency in business practices
Infrastructure
Legal framework
Let's dive in to check the best countries for entrepreneurship.
Best Countries For Entrepreneurs – TOP 10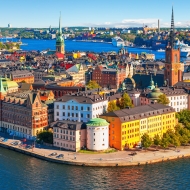 10. Sweden
#10 in Best Countries for Entrepreneurs
Sweden has a long history of encouraging entrepreneurship and innovation. Sweden's long-term commitment to education and research has had a significant impact on the country's ability to innovate.
Overview
The country instituted compulsory schooling for children aged 7 to 13 years old in 1842. (today for 6- to 15-year-olds). This move increased the overall level of education among the population and was a key component in Sweden's transformation from a poor agricultural nation to a successful innovation leader.
Sweden demonstrates its dedication to research and development (R&D) by investing, on average, more than 3% of its GDP in R&D.
Sweden – Entrepreneurship Attributes and Scores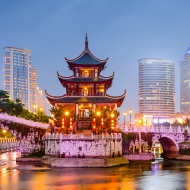 9. China
#9 in Best Countries for Entrepreneurs
In China and entrepreneurship has been cited as a fundamental engine of the country's rapid development. Since the mid-2000s, the country has shifted away from necessity-driven entrepreneurship and toward opportunity-driven entrepreneurship.
Overview
In just three decades, China has risen to become the world's second-largest economy, with entrepreneurship acknowledged as a significant engine of the country's rapid development. Since the mid-2000s, the country has shifted from a need-based to an opportunity-based economy. For ambitious businesses, the vast and homogeneous Chinese market provides an ideal testbed.
China's central government has already provided a warm welcome to top talent returning to the country since 2008. Its purpose is to foster high-level inventions and technological breakthroughs, which will inevitably result in increased employment and economic growth.
China – Entrepreneurship Attributes and Scores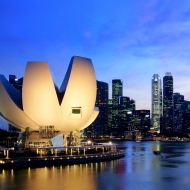 8. Singapore
#8 in Best Countries for Entrepreneurs
Entrepreneurship is on the rise in Singapore. Entrepreneurs with creative start-up concepts continue to emerge. There are several start-ups in a variety of industries, including tourism, e-commerce, gaming, fashion, and food & beverage.
Overview
Not only does the government provide a startup-friendly atmosphere, but it has also established entities that help fledgling businesses with advice and grants. The Economic Development Board provides comprehensive investor support and a business-friendly environment for new businesses.
This is Singapore's enterprise development agency, which helps innovative start-ups expand. The agency assists small firms in becoming more competitive. The board assists the company in obtaining capital, increasing capacity, innovation, technology, and gaining market access.
Singapore- Entrepreneurship Attributes and Scores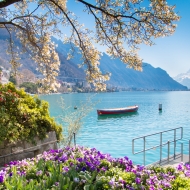 7. Switzerland
#7 in Best Countries for Entrepreneurs
The business climate in Switzerland is usually regarded as advantageous to both new and established firms. Its central European location has made it a commercial center since the Middle Ages, and it is currently the natural choice for international company headquarters.
Overview
Non-Swiss nationals can set up businesses quickly and easily thanks to the country's business-friendly legislation, excellent infrastructure, and political stability. As a result, the country is home to a thriving tech startup sector as well as a slew of pharmaceutical and biotechnology firms.
Starting a firm in Switzerland may be more expensive for startup owners, but when balanced against the benefits, it's a good choice.
Switzerland- Entrepreneurship Attributes and Scores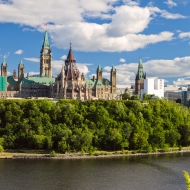 6. Canada
#6 in Best Countries for Entrepreneurs
Many communities and non-profit organizations in Canada promote the growth of the country's startup ecosystem. They provide assistance to entrepreneurs through their programs. These communities might assist you if you are new to the Canadian startup scene.
Overview
The government has always aided startups with financial assistance. It rewards efforts by providing tax advantages, credits, and refunds. Loans and grants are just a few of the financing alternatives available to entrepreneurs. The Canadian government is also assisting businesses through its Venture Capital Catalyst Initiative program.
Canada has immigration policies that encourage entrepreneurs to come to the nation and create their own businesses. One of these incentives is the Canada Startup Visa.
Canada – Entrepreneurship Attributes and Scores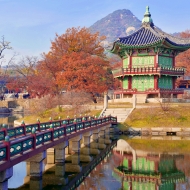 5. South Korea
#5 in Best Countries for Entrepreneurs
South Korea has become an economic powerhouse because to the rise of entrepreneurship. Over the last few years, the government has gradually increased its support for foreign entrepreneurs' companies, with the goal of expanding the domestic startup environment and assisting its own startups to expand internationally.
Overview
Google Campus Seoul (established in 2015) is a platform where local entrepreneurs may study, brainstorm, and create businesses. South Korea's government and government-sponsored innovation funds are spending money into attracting creative firms to the country. The K-Startup Grand Challenge selects 50 firms each year to compete.
South Korea – Entrepreneurship Attributes and Scores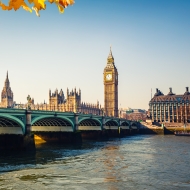 4. The United Kingdom
#4 in Best Countries for Entrepreneurs
Small firms in the UK account for 98 percent of private sector businesses in the UK, making them extremely important to the economy. This is thanks in large part to the entrepreneurialism of UK company leaders and start-up founders, who supply a diverse spectrum of creative ideas and SMEs that propel the private sector ahead. 
Overview
Providing alternative finance to entrepreneurs, such as EIS and secured debt funds, not only aids the expansion of the UK SME sector but also provides enormous growth potential and returns for investors who choose to back innovative and vibrant companies.
SMEs employ around 16 million people in the UK, with this number expanding at a rate three times faster than that of large enterprises. In a post-EU economic future that will rely even more heavily on domestic enterprise and job creation, sustaining this development will be critical for the UK.
United Kingdom -Entrepreneurship Attributes and Scores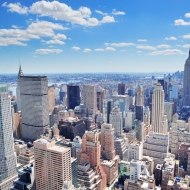 3. The United States
#3 in Best Countries for Entrepreneurs
Entrepreneurs have traditionally been credited for driving innovation, job creation, and economic progress in the United States. For decades, Silicon Valley has dominated the US startup ecosystem; nevertheless, several towns, like Austin, Miami, San Francisco, and Los Angeles, now have their own startup ecosystems.
Overview
When it comes to entrepreneurship, the Commerce Department is already at the forefront of a number of new initiatives aimed at securing America's position. The Commerce Department leads the Presidential Ambassadors for Global Entrepreneurship program. This program aims to bring together America's top entrepreneurs to use their stories and knowledge to mentor and inspire young people and start-ups across the US. The Commerce Department also attends the annual Global Entrepreneurship Summit, where the innovators gather and share best practices, learn from their peers, and meet successful and aspiring entrepreneurs.
The United States – Entrepreneurship Attributes and Scores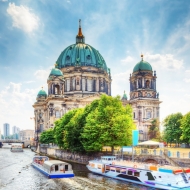 2. Germany
#2 in Best Countries for Entrepreneurs
Germany has built a flourishing start-up scene in recent years. The eCommerce and IT sectors have begun to play a considerably larger role, aided by the government's "Digital Agenda 2020." Innovative software businesses, web designers, and marketers have made Berlin their home. Munich's high-tech economy has embraced artificial intelligence and innovative manufacturing techniques, while Frankfurt attracts a large number of finance entrepreneurs.
Overview
The growth of online commerce has spawned a new kind of entrepreneur. These firm owners, who are highly skilled, under 40 years old, and headquartered in Germany's largest cities, are driving business development and have become a primary priority for government support.
German bureaucracy has been simplified, employment regulations have been altered to allow for flexible working, and subsidies for young entrepreneurs have been provided. In addition, foundations have begun to sponsor research for breakthrough projects, and venture capital is booming like never before.
Germany – Entrepreneurship Attributes and Scores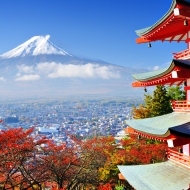 1. Japan
#1 in Best Countries for Entrepreneurs
In Japan, there is now a real ecosystem, and startups are conducting business with one another. Government agencies such as the Ministry of Economy, Trade, and Industry (METI), J-Startup, and the Tokyo One-Stop Business Establishment Center (TOSBEC) are also working to promote nationwide innovation by giving financial and business support to startups and connecting them with investors.
Overview
Startups, venture capital, and universities, as well as major corporations, banks, and other investors, are putting more money into inventive new economic drivers in Japan. Startup ecosystems are becoming increasingly important in this shift. Japan's central and municipal governments have devised a regional strategy for fostering startup ecosystems. Starting with Tokyo, Nagoya, Fukuoka, and the Kansai area centered on Osaka, public and private sector players are collaborating to help new firms thrive and connect.
Japan – Entrepreneurship Attributes and Scores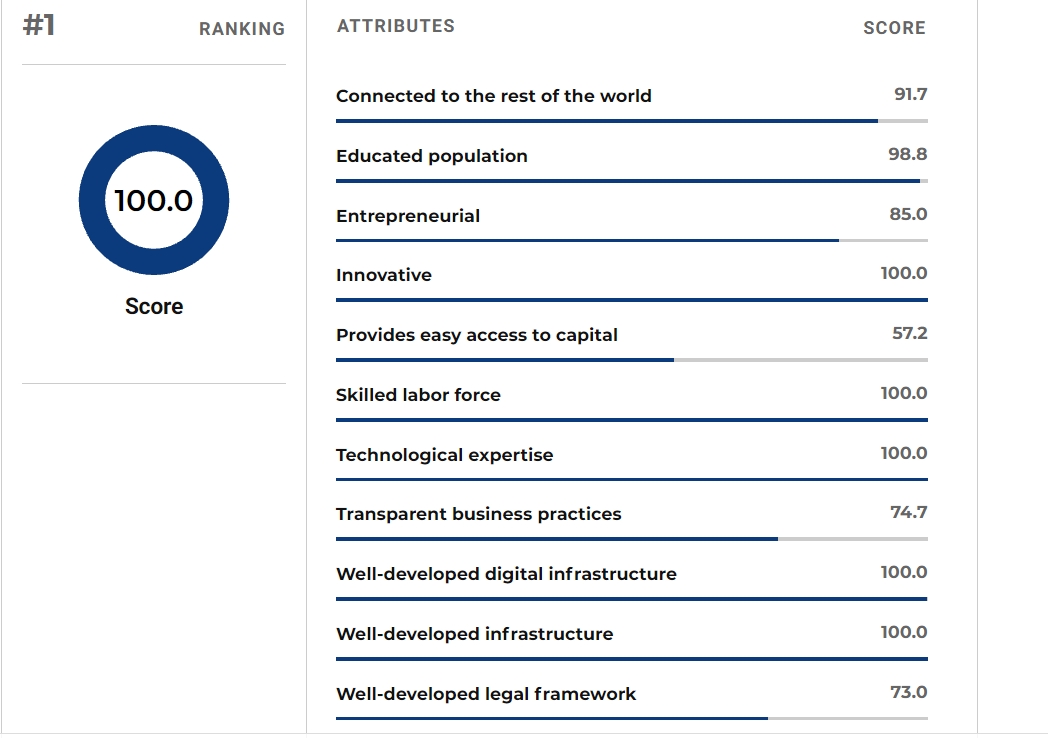 Best Country to Start a Business: The Bottom Line
In a world filled with possibilities, the location of your business can be the cornerstone of its success. Our '2022 Best Countries to Start a Business' rankings, focuses exactly on this crucial aspect.
Compiled from a global survey involving over 17,000 individuals, this list highlights the top countries for business as perceived by a key segment of approximately 4,500 respondents – those considered as "business decision-makers", i.e., senior leaders in organizations or small-business owners employing others.
The ranking is based on the association of countries with five crucial attributes: affordability, bureaucracy, cheap manufacturing costs, global connectivity, and easy access to capital.
As an entrepreneur, my first significant decision was choosing the right location. In my case, that was Cape Town, South Africa.
Let this list guide you in making an informed choice. Find the countries deemed best for starting a business below.
Make sure to check out our article on Digital Entrepreneurship and Startup Visa Countries with Entrepreneurship Visas and best of luck in your endeavors!
Frequently Asked Questions
What is the best country to start the business?
Japan, Germany, and the United States, respectively, appear to be the best countries to start a business in right now. The best country to start a business in can vary based on various factors such as ease of doing business, economic competitiveness, rule of law, quality of life, start-up costs, and business tax. Therefore, it is crucial to consider these factors and your specific business needs before deciding on the best country for your business. Check out the rest of the list of best countries for business above.
What is the easiest country to start a business in?
New Zealand is considered the easiest country to start a business in, according to the World Bank's ranking for 2020. Other countries in the top 5 include Singapore, Hong Kong, Denmark, and South Korea, with Denmark leading in economic competitiveness and the rule of law.
Which European country is best to open a company?
The Netherlands offers the highest quality of life in 2023, making it a top choice for opening a company in the EU. Although it ranks seventh overall, it leads in quality of life. However, it is on the higher end for start-up costs, at 4% of GNI per capita, and has a 25.8% business tax. The best country to start a business in the EU is not limited to the Netherlands, however. There are a number of attractive European countries for entrepreneurs.