Barbados for Digital Nomads: Barbados Welcome Stamp
Barbados…An ideal getaway from the chaos of major cities, cold weather, and long commutes…Thanks to Barbados Welcome Stamp, you can now leave your stressful work-life balance and say hello to an outdoor lifestyle, local delicacies, and a warm, friendly culture.
Barbados is known around the world as a stable international business center that has attracted foreign direct investment for decades. Barbados, with its strong social support system, gives the digital nomads a chance to live and work here while having access to reliable and fast Internet, and good healthcare…
You already know the island's sweetheart and mega-star Rihanna, but rest assured that there is more.
What Is Barbados Welcome Stamp
This remote work program is a residence permit that allows digital nomads to work remotely in Barbados for up to a year. Individuals and families who meet the visa requirements and work remotely are eligible for Barbados Welcome Stamp.
According to a statement from the Barbados government, the program has welcomed 2,163 digital nomads so far.
Eligibility For Barbados Digital Nomad Visa
There are three main rules to be eligible for Barbados Welcome stamp a.k.a Barbados Digital Nomad Visa:
You're over 18
You're working for a company that is registered and operates outside of Barbados,
Your annual income is US$50,000 (minimum)
Simple! If you meet the criteria, you're also eligible to add your spouse/partner and dependents. Dependents are children under the age of 26 and any other relative who is wholly dependent on you.
Let's move on.
Required Documents For Barbados Welcome Stamp Application
One of the biggest pros of this program is that the required paperwork is minimal. Here's what you'll need to submit during your application:
Photo: It should be passport-sized. This is required both for you as the main applicant and the family members you want to include (only for those over the age of 18)
Biodata page of the passport: Yours as the main applicant and the family members
Proof of relationship: A document proving your relationship to the family member you're including
All these documents are submitted online. The applications are done through the official portal of the Barbados Welcome Stamp website. Once you make your application, you can expect to get your approval in seven business days.
How To Apply For Barbados Welcome Stamp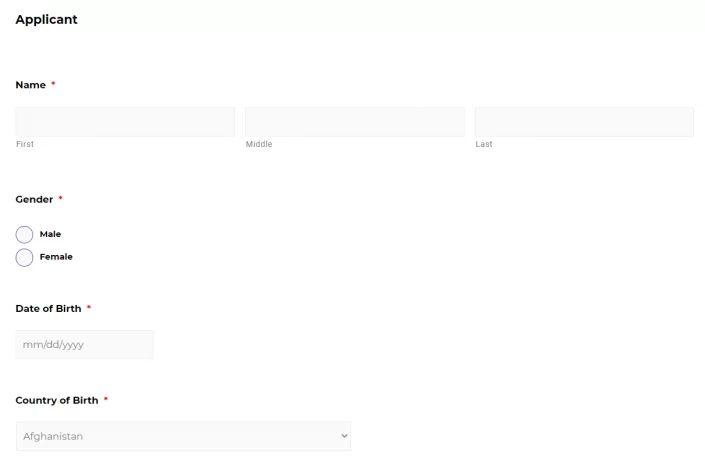 Step 2
After entering your personal details, check the box to confirm your income. You'll also need to provide your employer's details.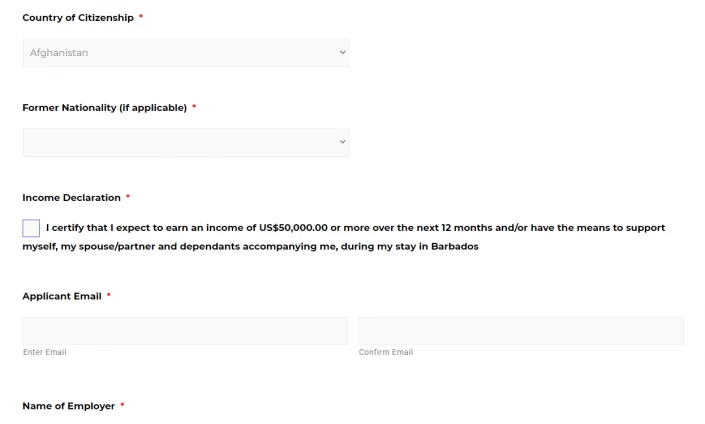 Step 3
Attach your photos and passport copy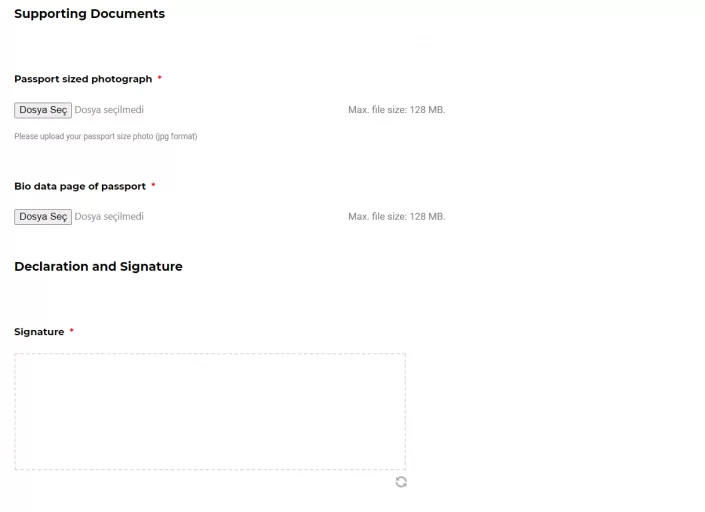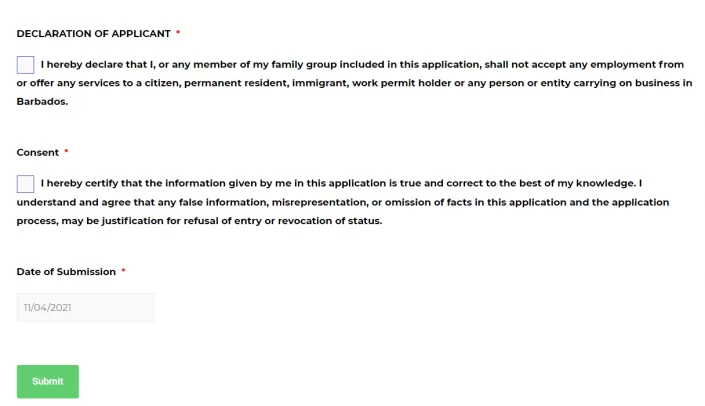 Step 5
If you've made your submission properly, you're going to get an approval email within seven business days.
Step 6
Once you receive the approval, pay the fees.
Step 7
Travel to Barbados and start this new chapter of your life.
The Fees
The fees for the main applicants are US$2,000. If you're applying as a family,  there is a family bundle fee of US$3,000.
Note that these fees are non-refundable and you're required to pay them within 28 days of your application having been approved.
Taxation in Barbados for Digital Nomads
Digital nomads who enter Barbados on a 12-month Welcome Stamp Visa are exempt from paying Barbados income tax.
The Validity
Barbados digital nomad visa is valid for 12 months. You're free to travel in and out of the island during this period.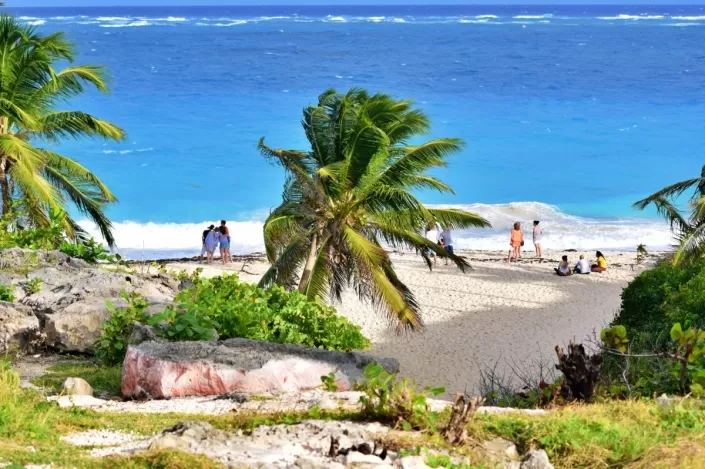 Useful Information About Life In Barbados
Have you made up your mind about moving to Barbados on a digital nomad visa? Here is some information that will be helpful during your stay
Internet Connection
Most hotels, guesthouses, restaurants, and coffee shops have free WiFi. Flow and Digicel are the two main Internet and communication service providers in Barbados. Both offer safe and fast connections.
Accommodation
Barbados has a wide range of lodging options, from low-cost studios to luxury beachfront complexes.
Transportation
Barbados boasts one of the densest and well-connected road networks in the English-speaking Caribbean, making getting across the island simple. Daily public and private transportation services are available around the island, though times vary depending on location.
Climate
Barbados is sunny all year, with average temperatures of 30°C. July is the start of the rainy season, which lasts until November.
What To Pack
Make sure you pack light clothes that are suitable for the tropical climate. However, note that some restaurants and government buildings have a dress code so make sure you have a jacket or dress with you. In Barbados, it's against the law to wear camouflage clothing and materials, so don't bring any with you.
Electricity
Electric sockets in Barbados are compatible with the American format.
Currency
The official currency is the Barbados Dollar. But you'll see that many establishments accept US Dollars too. The Barbados dollar is fixed to the US dollar at an exchange rate of US$1 = BDS$1.98.
There you have it. Barbados is a unique place, and Barbadians are unique people with fascinating stories to tell. Ready to take in some of the world's most breathtaking sunsets after a long day? So, Barbados can be the right place for you.
Have you ever been to Barbados? Have you ever thought of living there? Let us know.