The Cayman Islands Global Citizen Concierge Program
In today's world, we, digital nomads, have many alternatives when it comes to residence permits and visas. Many countries offer visas that allow us to move to that country and continue to work remotely while enjoying a new culture.
Made up of three islands, Grand Cayman, Cayman Brac, and Little Cayman, the Cayman Islands encourages digital nomads to bring their laptops and swimsuits to and benefit from the sun, sand, sea, and safety. Long-term stays in the Cayman Islands, one of the Caribbean's safest island destinations, are available to remote employees, who can choose from a wide range of accommodation and workspace options. The program takes the "move from home" concept to completely another — and definitely better, level.
Eligibility for the Cayman Islands Digital Nomad Visa
If you meet the below criteria, you can be eligible for the Cayman Islands Global Citizen Concierge Program:
You have a clean criminal record 

You're a remote worker 

Your annual salary is $100,000 (minimum)
The annual salary criteria differ if you're going to add dependents. Here's the income requirement:
The main applicant only: $100,000
The main applicant and one dependent: $150,000
The main applicant and two dependents: $168,000
The main applicant and three dependents: $186,000
The main applicant and four dependents: $204,000
The main applicant and five dependents: $222,000
The main applicant and more than five dependents: At the discretion of the authorities
Dependents
As per the law in the country, you can add your spouse or partner as your dependents. Your children, parents, grandparents, and siblings are also accepted as your dependents as long as they're financially dependent on you. 
Required Documents
Proof of Employment and/or Income

: You'll need to submit a letter on your employer's letterhead paper, detailing your job, length of work, and salary

Proof of the Employer's/Legal Company's Existence:

Provide a copy of the Certificate of Incorporation or Registration from an authorized government entity in your country, together with the company's website and any social media profiles

Bank Reference

: A notarized bank reference and bank statements from the last six months

Proof of Identity

: Copy of photo and information pages of your/your dependent's passports. You'll also need to check if you need a visa to enter the country

Police Clearance:

A clean criminal record issued within the past 6 months old, from the last place you and your dependents have resided for more than 6 months

Health Insurance:

  For you and your dependents a health coverage for a minimum of 30 days upon arrival in the country. You'll also need to get local health insurance within 30 days of your arrival
All certificates and documentation in a foreign language must be accompanied by an English translation.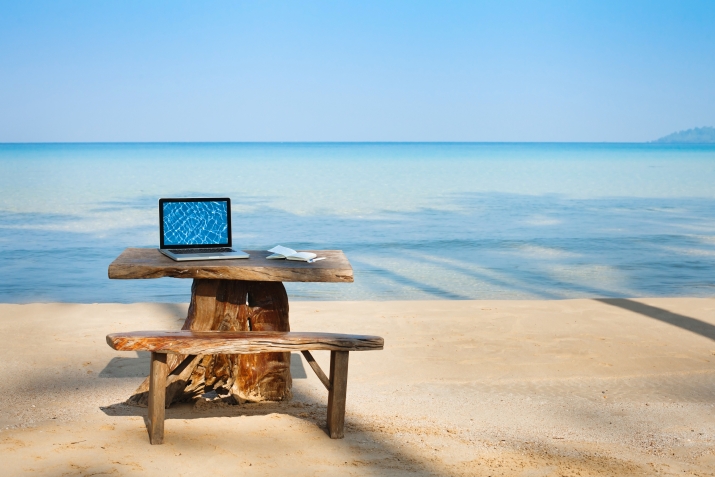 Costs for Cayman Islands Global Citizen Concierge Program
Fees for up to two people:$1,469 per year 

Fees for each dependent: $500 per year

Credit Card Processing Fee: Seven percent of the total application fees
Application Process for Cayman Islands Global Citizen Concierge Program
Step #2
The Global Citizen Concierge Program officers review your applications and check the documents.
Step #3
At this phase, you'll pay the related fees and you'll be issued an approval letter that grants you the visa for up to two years.
Step #4
After payment has been completed and your application is approved, the travel entry application phase starts. The GCCP team will help you with arranging flights.
Step #5
Voila! When all the above steps are completed, you're free to fly to your next home, the Cayman Islands. Don't forget to bring the original documents that you've used in your application.
Processing Times
Depending on the number of applicants, the application process takes 3-4 weeks.
Validity
The Global Citizen Concierge certificate allows you to stay in Cayman for up to two years. This certificate becomes valid as you enter the country for the first time. Note that you're required to make your entry within three months of the date of approval.
Once you enter the country, you're free to come and go as you wish. But you must stay in the Cayman for a total of 90 days per one year period.
Useful Information About Life in the Cayman Islands 
If you've decided that the Global Citizen Concierge program suits you, here is some information that might help you to plan your move:
Getting to the Cayman Islands
A number of international airlines serve Grand Cayman, while the local airline, Cayman Airways, offers direct flights to a variety of destinations. Direct and connected flights are served by British Airways, American Airlines, and Cayman Airways. 
Transportation 
Grand Cayman is simple to travel to and offers a diverse range of transportation alternatives. A rental car would be your best option if you want to get out and tour the entire island. If you just want to relax and stay in the neighborhood where you're staying, a taxi or public bus may be a more convenient and cost-effective option.
In Cayman, you'll be driving on the left side of the road.
Accommodation
Large resorts, condominiums and villas, and guest houses/boutique hotels are types of accommodations available in Cayman. There are a lot of condominium buildings where you can rent a unit. Condo complexes are typically placed in well-kept gardens with swimming pools, tennis courts, and fitness centers. Private villas are also available for rent in a variety of places across the islands. If you prefer a more personal touch, there are a few intimate guest houses/bed and breakfasts and boutique-style hotels. Accommodation possibilities on Little Cayman and Cayman Brac are also interesting. Camping is another choice if you want to stay closer to nature.
Activities
Whether you want to learn about the culture, visit the beaches, or see beautiful animals, you'll have a great time in Grand Cayman. You can visit the Cayman Turtle Center, the National Gallery of the Cayman Islands, go kayaking, or spend time in Stingray City. If you've always wanted to dive, you can give it a try in Cayman.
Just want to relax? Spend your day at the world-famous "Seven Mile Beach" in Grand Cayman which has been voted one of "The Caribbean's Best Beaches".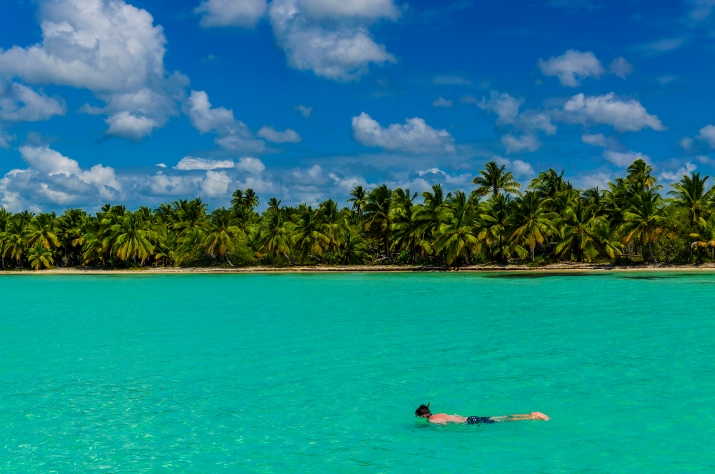 Money
The Cayman Islands' national currency is the CI dollar (KYD). The CI$1 is equal to US$1.25 and you can use the US dollars interchangeably during your stay.
Language
English is the official language.
Weather
May to October is the wet season, and November to April is the dry one. In the summer, small showers in the mornings and afternoons are usual. 
In the winter, the average temperature is between 23-29°C. in the summer, it is 80-95 degrees Fahrenheit. Throughout the year, the daily temperature ranges between 26-35°C. Thankfully, most properties have air conditioning.
WiFi
Most accommodations in Cayman provide free internet. Airports, coffee shops, post offices, and libraries offer public hotspots too.
Cayman has the fastest internet speeds in the Caribbean, averaging 16.12Mbps over all three islands, which is close to the UK average of 22.37Mbps. 
Conclusion
There you have it. We hope we've given you a good overview of the Cayman Islands Global Citizen Concierge Program. Have you ever visited the Cayman Islands? Do you want to live there? Let us know…
If you're not eligible for Global Citizen Concierge Program, check out our guide on digital nomad visas all around the world.