Bermuda Digital Nomad Visa: Work From Bermuda Certificate
Bermuda Rating from Citizen Remote
Quick facts about Bermuda
Are you working remotely? Are you a student who can follow your studies remotely? Do you wish to take your family somewhere more lovely and relaxing? You might want to consider living in Bermuda which is now easier thanks to the Work from Bermuda Certificate.
We've gathered some of the documents you'll require, including information on why Bermuda is a desirable location.
What Is Bermuda Digital Nomad Visa
To satisfy the growing demand, the Bermuda government introduced the Work from Bermuda Certificate, which allows executives and students to work and study remotely from the island in a beautiful and worry-free environment.
Foreign nationals can apply for a Work From Bermuda Certificate, which allows them to stay and work in Bermuda for up to one year.
Eligibility For Bermuda Temporary Residence Permit For Digital Nomads/Remote Workers
You're eligible for Work from Bermuda Certificate if you:
Are at least 18 years old
Have health insurance coverage
Have a clean criminal record
Can prove your employment with a legal company outside Bermuda (if you're applying as a remote worker)
Can prove your enrollment in a research, undergraduate, graduate, or doctorate program (if you're applying as a student)
Have a considerable amount of money or a steady source of annual income
If you're applying as a remote worker, note that you'll also need to provide a letter stating the information on your employment status, a certificate of incorporation, or other applicable materials.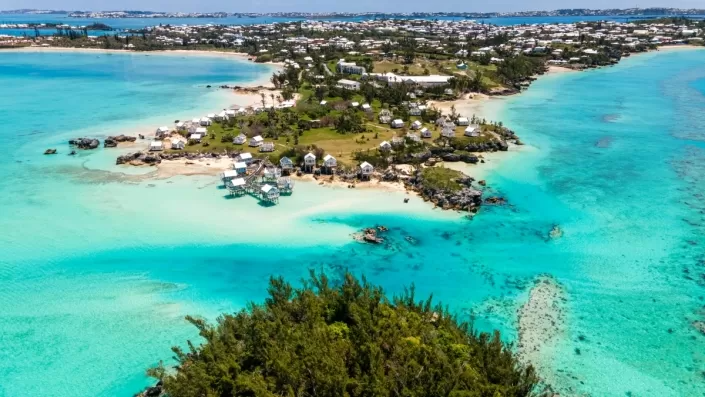 Costs For Bermuda Digital Nomad Visa
The cost for the Work from Bermuda Certificate is $263.
Required Documents
The application for the Work from Bermuda Certificate is done online. When you're making your application, you'll need to attach the below documents:
Your passport photo page (colored)
Visa information (no visa is required for citizens of the United States, the United Kingdom, Canada, or the European Union.
Proof of employment or student status.
Make sure all documents are in English.
How To Apply For Bermuda Digital Nomad Visa
One of the advantages of the Bermuda Digital Nomad Visa is that the application process is easy. You can do your application online at Go to Bermuda website. Your approval will also be sent via email. The processing takes around five business days.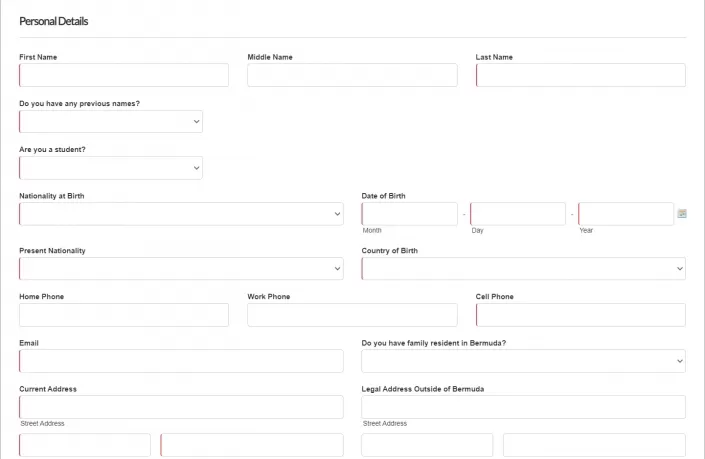 Step 2
Put your employer or school information.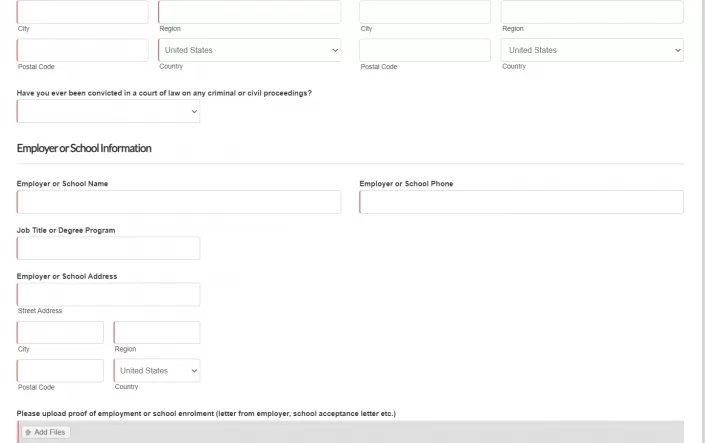 Step 3
 Add your supporting documents and submit your application.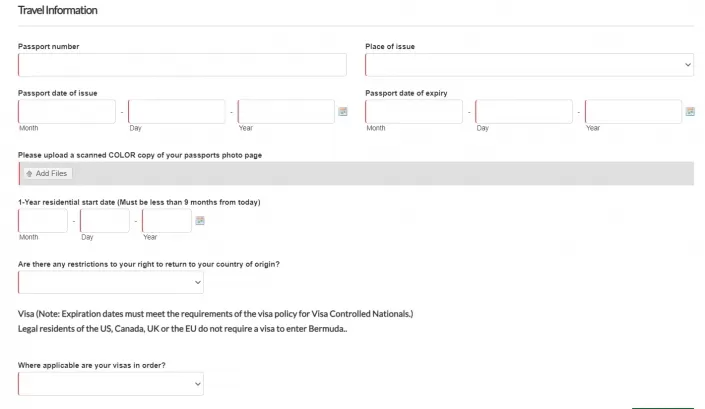 Approval
Once your application has been approved, you can expect to get your "Work from Bermuda Certificate" in five business days. This certificate will be sent via email.
Validity For Bermuda Digital Nomad Visa
Bermuda Digital Nomad Visa is valid for 12 months. Renewal is available but not guaranteed.
Useful Information About Life In Bermuda
So, if you've made up your mind about getting a Work from Bermuda Certificate, here is some information that will be handy to plan your relocation.
Getting To Bermuda
By air: Bermuda is accessible by air. Bermuda is a 90-minute non-stop flight from New York and a 7-hour trip from London. Closer than you've imagined, right?
By cruise: This is a great option to have a full island experience. Some cruise lines visit Bermuda between April and November. So if these dates suit your plans, you can consider a cruise ship.
Getting Around in Bermuda
It's easy and safe to navigate in Bermuda. Electric cars are very popular and they'll make your stay very comfortable. You'll need a valid driver's license to hire one. Scooters and bicycles are common too.
Quick reminder: You'll drive on the left when you're driving in Bermuda.
Public transportation is also available and known to be convenient and safe. Buses and ferries run all year, and that's how most Bermudians move around. Using public transportation is a great opportunity to meet locals.
Accommodation
In Bermuda, there are hotels, bed & breakfasts, guest houses, villas with pools, and many other accommodation options.
Also, you can explore coliving alternatives in Hamilton.
Working Spaces
Around Hamilton, the capital, there are a variety of private offices, hot desk spaces, and various co-working options. Spaces can be reserved for an hour, a day, a week, or a month. High-speed internet, tech support, printing and scanning capabilities, private phone booths, and food access are all available at most coworking spaces. Connectech, Suite Solutions, and Nineteen are popular working spaces.
Money and ATMs
The Bermuda Dollar, which trades at the same rate as the US dollar and has the same sign ($), is the island's legal money. Both Bermudan and the US dollar are accepted.
To change British pounds and other currencies, you'll need to visit the banks.
ATMs may be found almost everywhere. HSBC Bermuda, Butterfield Bank, and Clarien Limited all provide 24-hour ATMs. Look for an ATM near you in convenience stores, gas stations, or your hotel. The majority of ATMs only accept Bermuda dollars. At HSBC Bermuda's branch locations, there are US Cash ATMs.
Credit cards such as Visa, MasterCard, and American Express are also accepted in most places.
Internet Connection
Remote workers seeking connectivity will find everything in Bermuda, including speed, smooth coverage, and a reliable WiFi connection. The island offers the quickest "real" Fibre offering of any country in the Caribbean, with three undersea cable networks connecting it.
Bermuda's internet can reach rates of up to 500Mbps and there's no need if internet service is inconsistent.
Electricity
Bermuda's electrical current is 110 volts, 60 Hz AC, which is the same voltage as the United States and Canada.
Two-pronged plugs are used throughout the island. So if you're coming from the United Kingdom or Europe, you'll need to bring an adapter.
Time Zone
Bermuda is on Greenwich Mean Time, minus four hours. So, it's one hour ahead of New York, two hours ahead of Chicago, four hours ahead of Los Angeles, and four hours behind London.
Healthcare
Bermuda offers many private clinics, private medical doctors, and pharmacies. The King Edward VII Memorial Hospital, Bermuda's general hospital, is an A&E facility with an intensive care unit (ICU), obstetric unit, dialysis unit, and a number of other specialist facilities.
Weather
Bermuda's weather is characterized by blue skies and strong sunshine. While the island's weather is generally moderate, it can be a little strange at times – umbrellas may be raised for brief rains in the West End while others in the East End are bathing in the sun.
Clothing
Think smart-casual when packing your Bermuda wardrobe and think of it as Britain meets the beach. Bermuda exudes modesty while maintaining a laid-back island attitude.
Whether you're swimming at the beach or strolling around town, proper island style is the rule. Bermuda is distinguished from other tropical getaways by its traditional sense of light-hearted etiquette. At night, many restaurants and nightclubs require guys to wear button-up shirts. When making dinner reservations, it's usually a good idea to double-check the dress code.
It's going to be wise to pack sweaters for wintertime.
Activities
Bermuda offers several opportunities for action, including winding paths, seaside golf courses, and exciting professional sports. Hike, bike, golf, horseback ride on the beach, watch a cricket match, and more. You can enjoy a treatment at one of the island's exquisite spas when it's time to relax and refresh.
Bermuda has a plethora of beaches that can be used for a variety of activities, including sunbathing, socializing, and exploring; swimming, snorkeling, and diving. The best surf and sand can be found on the south side, which is exposed to the southern Atlantic Ocean. The north shore, which is protected by a coral reef on the edge of the extinct volcano that gave rise to Bermuda, is more serene.
Dining and Nightlife
Bermudian cuisine is a mix of different influences, such as British, Caribbean, African, and Portuguese. If you want to try something different, try "fish chowder", a Bermudian specialty. In restaurants, you can find good steak, pasta, or pizza but the seafood is the real gem.
The nightlife scene in Bermuda is satisfying. Hamilton, the capital city, boasts bars, clubs, and lounges. In the summer, many offer live cover bands or DJs, while live jazz, reggae, and calypso are available all year.
Culture
Bermuda combines British charm, African tradition, and other old and modern elements to create a unique cultural mix. Gombey dancers may be seen at festivals, craftsmen can be found creating marvels in their workshops, and musicians can be found jamming the night away in nightclubs and pubs.
There you have it. We've given you an overview of the Bermuda digital nomad visa. Have you ever been to Bermuda? Let us know.