Dominica Digital Nomad Visa: Work in Nature Extended Stay Visa
Dominica Rating from Citizen Remote
Quick facts about Dominica
Dominica, known as the Caribbean's Nature Island, is a tropical paradise popular with visitors from all over the world. This English-speaking island provides a haven for digital nomads seeking to reconnect with nature and find the right work-life balance. Sounds promising, doesn't it?
If you've always wanted to work in a place where you can enjoy nature, here's the deal: Thanks to the Dominica Work in Nature (WIN) program, you can enjoy what Dominica has to offer for up to 18 months. Let's dig deeper!
What Is Dominica Work in Nature Extended Stay Visa
Dominica Work in Nature Extended Stay Visa is a residence permit that allows remote workers, digital nomads, and families to work in a stress-free environment.
If you meet the criteria, you and your family members can stay in Dominica for more than one year.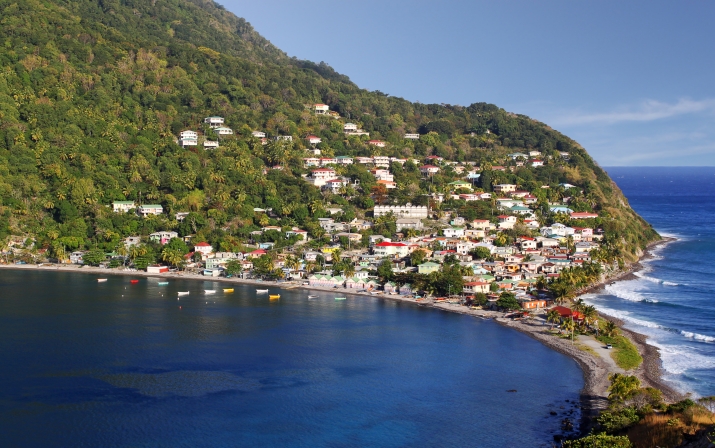 Eligibility
If you meet the following criteria, you may apply for a WIN visa:
You're at least 18 years old

You have a clean criminal record

You're working remotely

Your expected income over the next 12 months is a minimum of $50,000, or your have enough savings to support yourself and your dependents during your stay in Dominica
Eligible Family Members
Your partner/spouse

Children under the age of 18

Any other relative who is completely reliant on you for survival due to age, physical or mental incapacity
You can add your family members' applications along with yours.
Required Documents
Biodata pages of your and eligible family members' passports
Proof of relationship between you and your dependents, such as marriage document, birth certificate, etc.
Police records for yourself and your dependents over the age of 18. It needs to be obtained from all the jurisdictions in which you lived in the past five years
A reference letter from your bank
A letter from your employer, stating your employee status. If you're not employed, you'll need to present up-to-date bank statements and a credit report
Passport-sized photos (both for yourself and your dependents over the age of 18)
Entry visa to Dominica (if you're from a country which Dominica doesn't grant visa-free entry)
Health insurance that covers you and your dependence during your stay
Translated and certified copies are required for documents that are not in English.
Costs for Dominica Digital Nomad Visa
The application fee is $100. Plus, you'll need to pay the fees stated below:
Work in Nature Visa Fee
Single Applicant:$800

Family Application: $1,200
If you're applying as a "one business" with multiple applicants, you'll pay $800 and $500 for each additional employee (if applying for four or more employees).
Application Process for Dominica Work in Nature (WIN) Extended Stay Visa
Step #1
Submit your application form online and pay the application fee of $100.
Step #2
Upload the required documents. When your application has been received, you will be assigned an ID number.
Step #3
WIN Tourism Department will review your application. If anything is missing, an officer will contact you via email.
Step #4
After your application has been reviewed, it'll be forwarded to the Permanent Secretary or Tourism Authority for recommendation and to the Joint Regional Communications Centre (JRCC) for due diligence checks.
Step #5
Your application and the related reports prepared by the authorities will be sent to the National Security and Home Affairs Department. The Minister for National Security and Home Affairs is the responsible authority to approve or disapprove your application.
Step #6
If your application is approved, they'll send you an approval letter.
Step #7
At this stage, you'll need to pay the WIN Visa Fee online within 30 days. You'll be sent an automated receipt when your payment is processed.
Step #8
Voila! You can now travel to Dominica. Before you go, don't forget to inform the WIN Information Office about your arrival details.
Step #9
Your "Work in Nature" Visa will be issued upon your arrival in Dominica and will be valid for up to 18 months.
Processing Times
After you submit your application, you can expect to get your approval letter within a week. After this, you'll have 30 days to complete your WIN Visa payment. If you want to extend this period, you can ask for an extension.
After your WIN Visa has been approved, you'll need to arrive in Dominica in 90 days.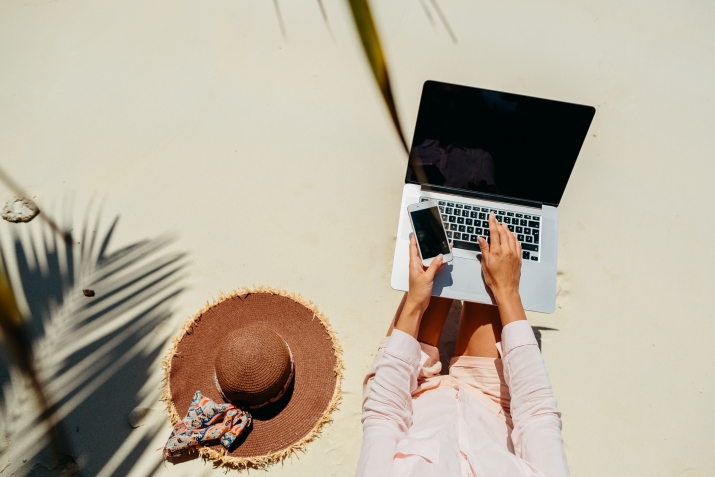 Useful Information About Life in Dominica
If you've already made up your mind about moving to Dominica and working there, here's some information that might come in handy:
Getting to Dominica
If you're coming from the US or Canada, you can benefit from the direct American Airlines flight from Miami International Airport to Dominica. Making a one-stop connection through San Juan (Puerto Rico) is another option.
From Europe, international flights connect through hubs in St. Maarten, Guadeloupe, Antigua, Barbados, Martinique, Puerto Rico, St. Lucia, and Trinidad. 
There are two airports on the island: Douglas-Charles (DOM) and Canefield (DCF).
You can also get to Dominica by ferry from the French islands of Guadeloupe, Martinique, and St. Lucia. 
Transportation in Dominica
Taxis are available at the airports and all over the island. You can also rent a car. Dominica's public transportation system is mostly made up of private minibus operators. Depending on your destination, bus stations can be found at various locations. During the day, bus rotation is reasonably frequent, however, you'd better not rely on the bus service at night.
Accommodation
Dominica has a diverse range of accommodations. You can pick from a range of high-end boutique villas, resort living, modest hotels, or simple cottages, each with its own charm and unique amenities, or choose from a variety of high-end villas, hotels, or cottages. Regardless of why you're staying or where you're staying, you'll find peaceful surroundings free of outside noise.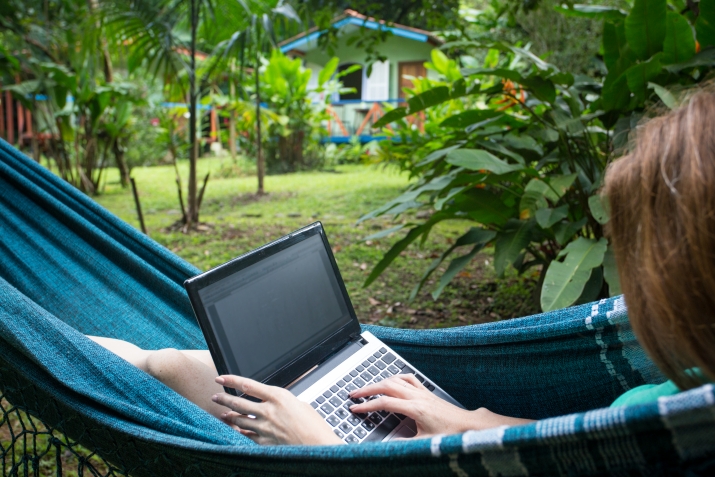 Money
The Eastern Caribbean dollar (EC$) is the local currency, and it trades at EC$2.67 to US$1.00. For a US$1.00 traveler's check, banks will offer EC$2.68. Businesses take US dollars, British pounds, and Euros everywhere on the island.
Most tourism-related businesses accept Master Card, Visa, and American Express credit cards, as well as traveler's checks.
Language
Dominica's official language is English, but there is a population that speaks Kwéyòl.
Weather
In Dominica, you can expect plenty of sunshine with a few showers here and there. The average annual temperature on the island is 27°C. The island's enormous rainforest is nourished by frequent rainfall, which also supplies the island's rivers, lakes, and waterfalls. 
Electricity
The electrical system in Dominica is 220/240 volts. American appliances are very popular, however, they require transformers to convert the voltage. 
WiFi
Note that the internet connection in Dominica is not as strong as in European countries or the USA. However, there are many service providers that offer many high-speed internet packages.
Activities
Dominica welcomes you whether you're seeking the best diving in the Caribbean, a jungle hike, or simply to soak up the sun and take in the fresh rainforest air. From extreme sports to eco excursions, spas to whale watching, Dominica has it all, including the Morne Trois Pitons National Park, the Caribbean's only UNESCO World Heritage Site. 
Conclusion
There you have it. Hope we've been able to give you a useful introduction to Dominica Work in Nature Extended Stay Visa. Have you ever thought of working on an island? Are you planning to? Let us know…
Looking for other options? Check out our Digital Nomad Visas guide and explore other countries.