Estonia Digital Nomad Visa: All You Need To Know
Estonia Rating from Citizen Remote
Quick facts about Estonia
Through programs like e-Residency, Estonia has already changed the way a country services people outside its borders. With the Digital Nomad Visa, Estonia is redefining how people around the world choose to work
In this article, we're going to cover what Estonia Digital Nomad Visa is, how you can make an application and the program's benefits. Let's go!
What Is Estonia Digital Nomad Visa
The Estonian Digital Nomad Visa is a one-year temporary residence permit that allows you to work remotely for a foreign firm or as a freelancer from Estonia. DNV entitles you to stay in Estonia for a year.
The visa is available in two different validity types:
C Visa for a short-term stay (up to 90 days), or
D Visa for a long-term stay (longer than 90 days)
Eligibility For Estonia Digital Nomad Visa
As with other digital nomad schemes, there is a certain set of rules to be eligible for Estonia Digital Nomad Visa.
You can make an application if:
You're a digital nomad and working remotely using telecommunication technology
Your monthly income over the last six months has exceeded the government's minimum level. The current limit is €3504 per person (gross)
Besides, you need to fit into one of the following groups:
You have a contract with a foreign employer
You are a partner or stakeholder in a foreign corporation
You have a contract with clients who are based in another country and for whom you provide freelance or consultancy services
Costs for Estonia Digital Nomad Visa
The fee for a C type visa, which is valid for up to 90 days, is €80. If you're going to apply for a D type visa (valid for up to one year), the cost is €100.
Required Documents
The documentation might change depending on your situation, however, below are the documents you'll need to submit:
A letter/document from your employer that proves your status as a digital nomad
Employment/work contracts
Bank statements, proof of income
A summary of your previous academic and professional experiences
Estonia Digital Nomad Visa: Application Process
Step #1
Visit the website of the Estonian Ministry of Foreign Affairs. You can choose to proceed either in Estonian, English, or Russian. Also, choose the visa type you want to apply for.
Step #2
On the next page, enter your email address and the security code. Later you'll be directed to a page where you'll fill in your personal details.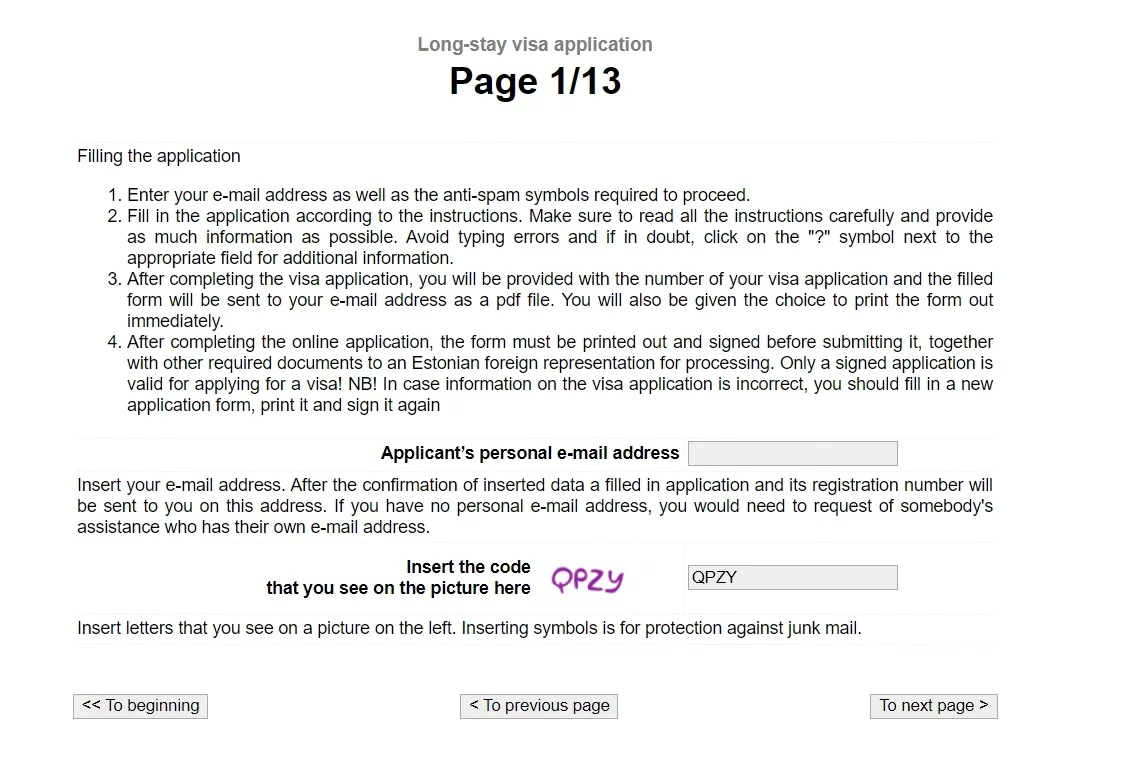 Step #3
Keep on entering your information. You will be given a number for your visa application after you have completed it, and the filled-out form will be forwarded to your e-mail address as a pdf file. You will also have the option of printing the form right away.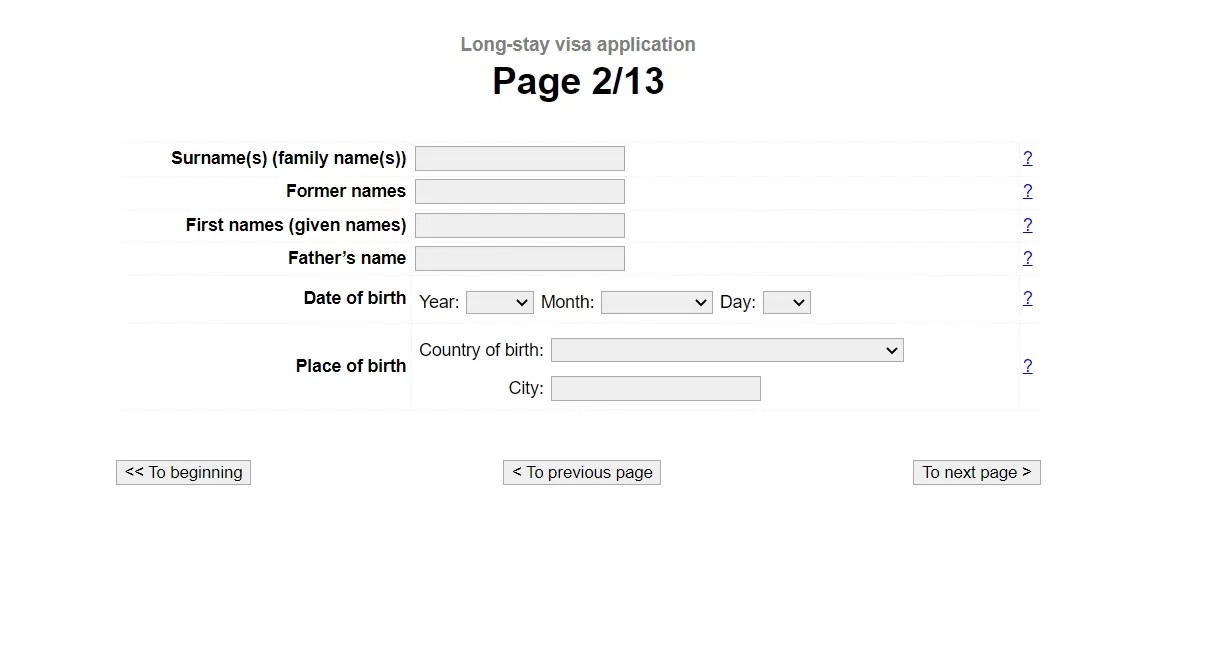 Step #4
After completing the online application, print the form and sign it before being submitted to the nearest Estonian embassy. for processing, together with other relevant papers.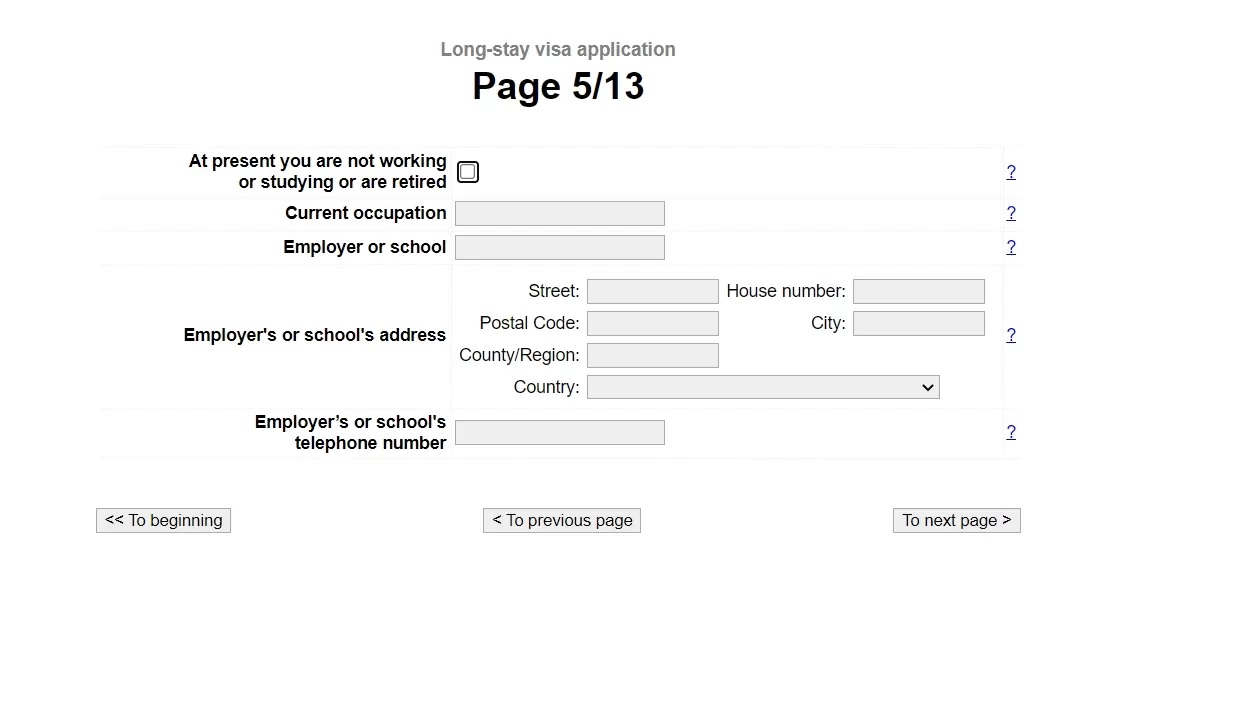 Step #5
After completing the online application, print the form and sign it before being submitted to the nearest Estonian embassy. for processing, together with other relevant papers. You can expect to get your approval in less than 30 days.
Estonia E-Residency VS Digital Nomad Visa
The main distinction is that the digital nomad visa grants holders permission to stay in the country for a certain period of time, whereas e-Residency Estonia does not grant any travel privileges.
e-Residency is a secure, government-issued digital identity that allows users to access Estonia's e-government services and business environment. e-Residents can use their unique digital identity card to verify themselves online, form an Estonian company, digitally sign and encrypt documents and contracts in accordance with EU standards, and remotely access a wide range of e-services.
Estonia Digital Nomad Visa allows qualifying digital nomads to live and operate remotely in Estonia for up to a year on a temporary basis. It is intended for individuals who can work from anywhere using telecommunications technology and who work for an employer based in another country, for their own firm based in another country, or as a freelancer for clients based in another country.
Staying in Estonia on a digital nomad visa does not provide you the right to citizenship or permanent residency in Estonia. In addition to confirmation of digital nomad eligibility, standard Estonian Government visa restrictions and procedures apply.
Frequently Asked Questions On Estonia Digital Nomad Visa
Are there any restrictions for certain nationalities or industries?
There are no nationality or industry restrictions. However, authorities state that applications for a digital nomad visa will be denied to applicants who can't travel to Estonia due to COVID-19 travel restrictions.
What if there is no Estonian Embassy nearby. How can I submit my application?
In this case, you might travel to Estonia on a tourist visa and make an application at a local Police and Border Guard office.
Can I work for an Estonian company with a digital nomad visa?
This is possible but note that the main purpose of your trip must be the remote work that you've specified in your application. For example, if you're a specialist who works for a foreign employer, you can do additional work for an Estonian company too.
 What are my tax obligations as a digital nomad in Estonia?
If you stay in Estonia for more than 183 days in a consecutive 12 month period, you will be considered an Estonian tax resident, which means that you should declare and pay taxes in the country. It's going to be wise to speak to a tax accountant beforehand.
How long can I stay in other Schengen countries during my visa period?
This depends on your visa type. If your digital nomad visa is a long-stay one, you can stay in another Schengen country for 90 days within 180 consecutive days.
Can I bring my family members to Estonia with me?
If you're granted a digital nomad visa, your spouse and dependent children may also make an application under the same conditions as yours.
Same-sex partnerships are recognized in Estonia, allowing same-sex partners to request a visa to accompany their digital nomad visa holding partner.
Conclusion
There you have it. We've given you an outline of Estonia digital nomad visa and how you can make an application. Have you ever lived in a country as a digital nomad? Let us know…
For further reading, make sure to check out our Estonia Digital Nomad Guide.