Best Islands in Europe (and how you can move there)
Tropical fruits, soft, pristine beaches, crystal blue waters…Ahhh, island life! It's obvious that island life comes with benefits and there are almost no cons. Each island, however, is unique, from activities to local community and culture and it can be challenging to find the appropriate one for you.
Most people only dream of living on a stunning island but they don't know if island life will be suitable for them and some find it scary…Are you one of them? If yes, we've got you covered! Here are the best islands in Europe where you can enjoy island life without feeling remote from the rest of the world…
The Best Islands in Europe
We've brought together a list of the best islands in Europe where you can get a taste of island life. We've also added sections on the residency permits and cost of living. Let's begin!
Hvar, Croatia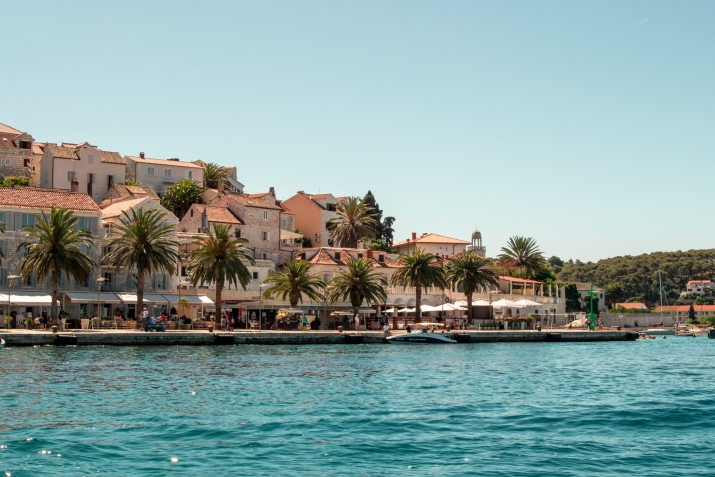 The island of Hvar is known as the "Queen of the Dalmatian Islands" in Croatia. It has been famous since antiquity thanks to its strategic and nautical importance, the wealth of many historical periods, culture, natural attractions, and literature.
Hvar attracts many retirees, digital nomads, and travelers with its temperate climate, warm winters, and pleasant summers, as well as its Mediterranean nature, rich tradition and architecture, and nightlife.
It is Croatia's sunniest region, with 2,800 sunshine hours per year, and is famed for its tiny fishing towns, secluded villages, beautiful coves, pebbled beaches, and steep slopes carpeted in olive trees, grapevines, and rustic architecture.  Hvar is considered one of the best islands in Europe.
How To Live in Hvar, Croatia
A popular way to move to Hvar is getting a Croatia Digital Nomad Visa. If you're working remotely for a foreign company and meet other criteria (such as income requirements), you can be eligible for Croatia Digital Nomad Visa.
Getting a property can also make you qualify for residency for six months.
Mallorca, Spain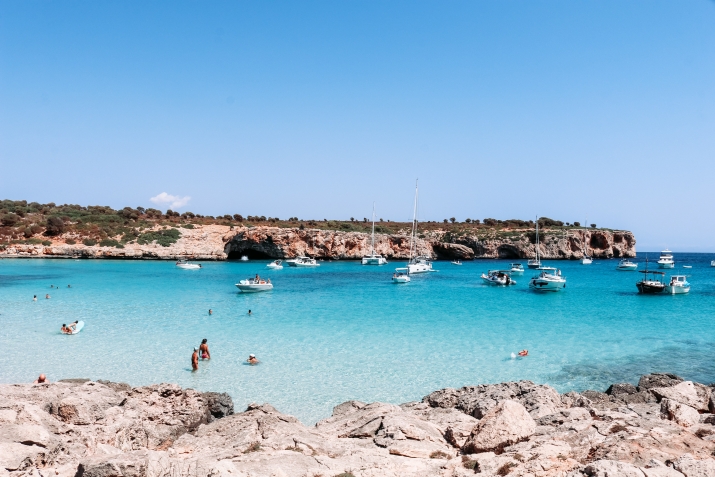 Consider an island with beautiful blue waters, hidden coves, sandy beaches, green flora, rocky mountains, and a bustling capital city. Now imagine that this island is only a few hours away from most European capitals…That's Mallorca in a nutshell. 
There are numerous reasons why digital nomads and expats love Mallorca and why it's one of the best islands in Europe…The first reason is the weather. While 300 days of sunshine is a significant lure, wonderful beaches, and hiking trails make the island more attractive. The variety of beautiful sceneries in Mallarco ensures that there is something to suit everyone's preferences. Mallorca is the most popular one among the Balearic islands.
While Mallorca is a popular destination among digital nomads and remote workers, it's also a favorite spot among retirees, especially those from the UK. The great cuisine, safe environment, and efficient healthcare system make Mallorca one of the best islands to live on in Europe.
How To Live in Mallorca, Spain
If you have the funds, getting a Spain Golden Visa is the easiest (but the priciest) route to living in Mallorca. In exchange for a €500,000 investment in property, you can get residency in Spain.
If not, don't worry. You can check Spain Freelance Visa which allows you to stay in the country for up to one year. Fair enough.
Malta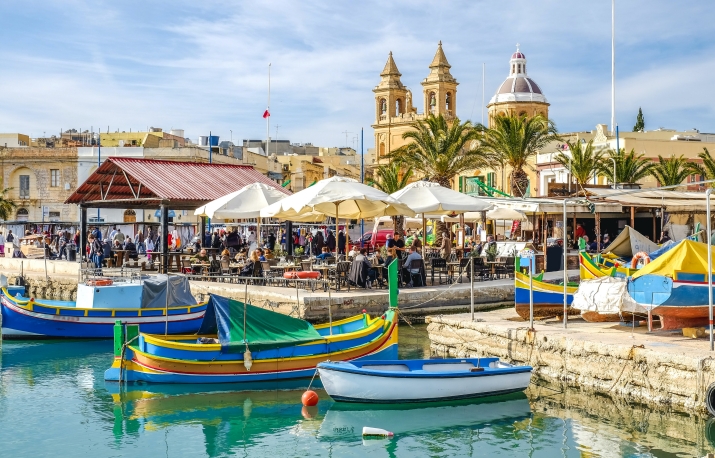 7,000 years of history, 300 days of sunlight, 100 diving sites, and three UNESCO World Heritage Sites add up to a lot of reasons to live in Malta. This magnificent archipelago, which includes Malta, Gozo, and Comino, is located in the midst of the Mediterranean, between Sicily and the North African coast. The Phoenicians, Romans, Arabs, Spaniards, French, and British have all occupied the isles, leaving a space filled with ancient landmarks set against a breathtaking natural backdrop of cliffs, grottos, bays, and beaches.
Valletta, the capital city, is small, but it is also one of Europe's most densely packed cities, with 320 historic monuments. It was announced as a UNESCO World Heritage Site in 1980 and was named the European City of Culture in 2018. Valletta also claims to be Europe's sunniest capital, making it a hot and humid hub throughout the summer months. The low season, on the other hand, is a perfect time to spend time on the island. 
How To Live in Malta
If you're after EU citizenship and have sufficient funds, you can consider applying for the Malta citizenship by investment program which grants citizenship in 12 to 36 months.
Malta, one of the best islands in Europe, also offers a digital nomad visa that allows you to stay on the island for one year. To be eligible, you'll need to prove that you're working for a foreign company remotely.
Madeira, Portugal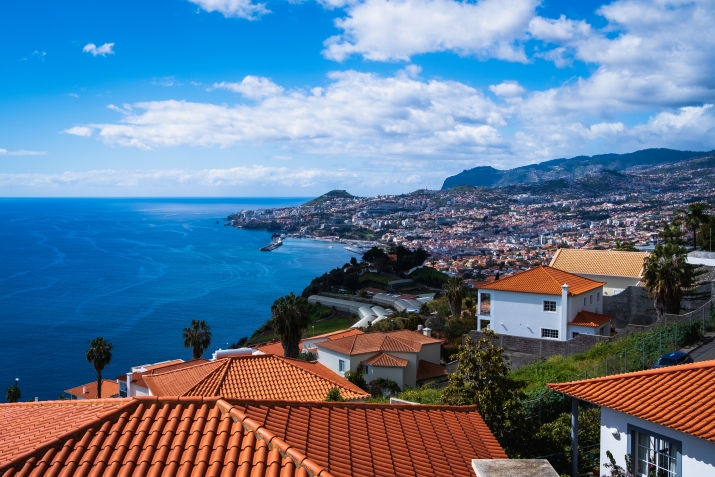 Madeira is a paradise in the middle of the Atlantic Ocean. This beautiful island, with its year-round spring-like environment, is diverse and fascinating, and it is one of Europe's genuinely distinctive islands. 
The island has magnificent natural landscapes, towering mountains, and tropical woods, as well as a kind and a hospitable population that reflects the laid-back nature of the Portuguese.
Madeira is not your average beach destination; this is a place to get out and explore, immerse yourself in local culture, or find solitude while climbing one of the island's gorgeous paths. Also, note that it's a rising hub for promads thanks to developments such as Digital Nomad Village Madeira. For nature lovers, Madeira is a very attractive place to be.
How To Live in Madeira, Portugal
Portugal Golden Visa is one of the best ways to start your life in Madeira Portugal. If you make a qualifying investment, the country will give you a residence permit which can turn into a citizenship opportunity at the end of five years. Barbara, one of our community members has received her residency through investment in Portugal. If you're interested in getting a Golden Visa in Portugal, make sure you read her Portugal Golden Visa story. 
Crete, Greece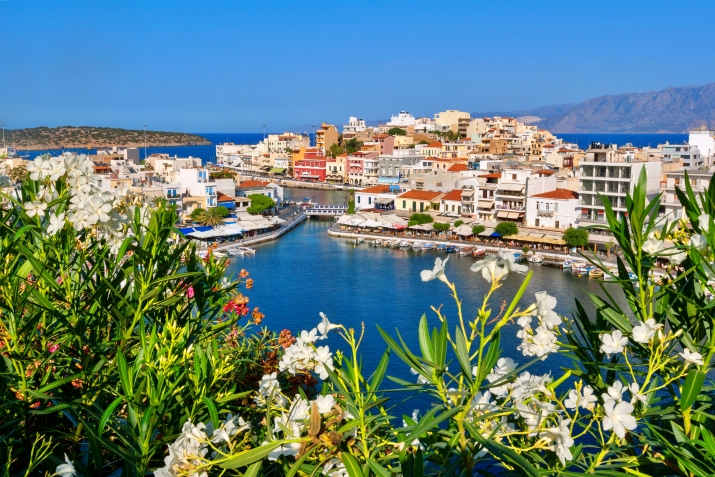 A list of the best islands in Europe wouldn't be complete without a Greek island. Crete is Greece's largest island and the sixth-largest in the Mediterranean Sea. If you decide to live in Crete, you'll explore gorgeous sandy beaches, majestic mountainscapes, fertile valleys, and steep canyons, and become a part of the island's unique gourmet culture. 
Crete is a popular retirement destination for Greeks, and many Brits and other Europeans choose to retire to the island. There are various beaches, mountains, and historic sites that are a short distance from one of the main towns, making year-round life in Crete simple and interesting.
But it's not just the retirees who have made Crete their second home. The island has turned into a digital nomad hub recently, thanks to its size, facilities it offers, and strategic location to travel.
How To Live in Crete, Greece
If you're looking for a residency by investment, make sure you check out Greece Golden Visa. If you buy a property which is worth €250,000, you can be eligible for residency.
Another way of living in Crete is getting a Greece Digital Nomad Visa, which grants residency for one year and is extendable for another year depending on your eligibility. This is one of the best digital nomad visa options in Europe.
Corsica, France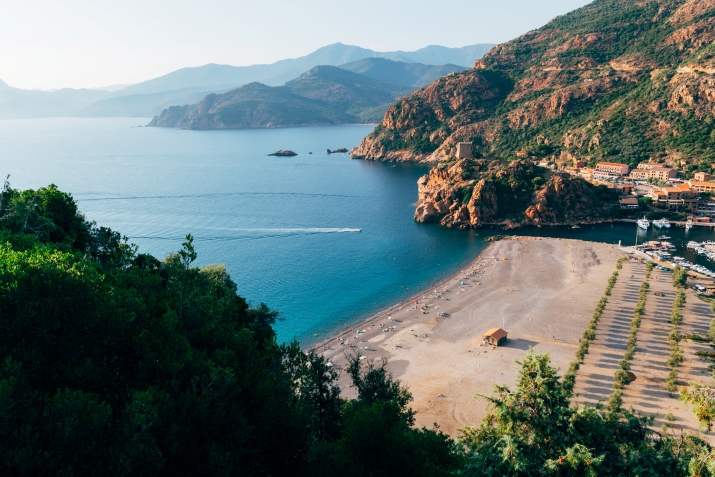 Being the fourth largest island in the Mediterranean, Corsica is known as the "Island of Beauty" thanks to its breathtaking scenery, which includes red cliffs tumbling into turquoise waters. Corsica's geography is predominantly mountainous, with secluded beaches, and rugged peninsulas…Corsica has almost 1,000 kilometers of coastline, including the famous Scandola reserve, which is renowned for scuba diving. But Napoleon's country is also a land steeped in culture and history, best found on treks through ancient cities hidden away from their citadels and overlooking the Mediterranean.
It's true that this island is considered to be less developed than its Mediterranean counterparts and is still one of the hidden gems in Europe. Tourism is still prevalent in the summer months, but for the rest of the year, the island is very quiet. The island is also known for its unique wildlife and for its untouched nature.
How To Live in Corsica, France
France doesn't have a digital nomad visa but offers a tech visa, for qualifying candidates who are ready to make an investment in France. Other than that long-term residence permits are available.
Sicily, Italy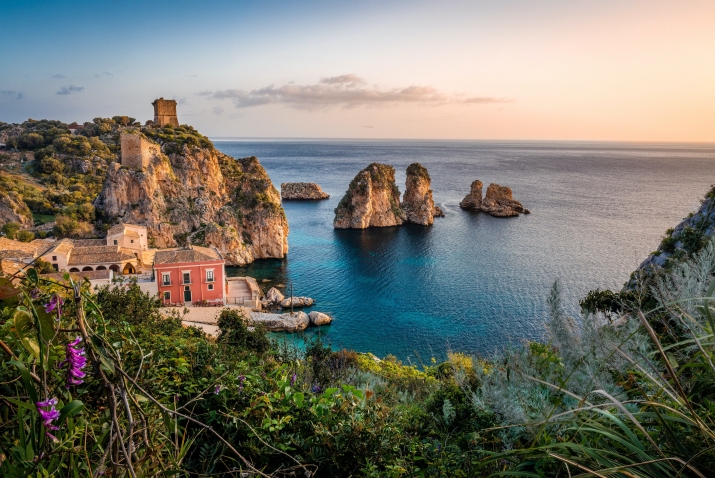 Close your eyes and dream of a pleasant climate, delicious food, tasty wine, beautiful beaches, and mountains…Here, you are in Sicily!
Sicily, as the largest island in the Mediterranean, has a lot to offer to digital nomads and expats looking for a taste of Italian island life. It's steeped in rich history and traditions, where arts and civilizations meet. There are a plethora of reasons to live in Sicily, from the sea to the mountains, via the countryside and villages. Small villages with regional cuisine, towns with beautiful sea views, and centuries of history make Sicily one of the most beautiful islands. Also, thanks to the mild climate, you can stay enjoy Sicily's beaches for almost 12 months. 
Throughout this volcanic island, there are numerous stunning cathedrals, churches, and ruins. For mafia movie fans, traveling across Sicily will take you to the locations of many of your favorite films.
How To Live in Sicily, Italy
Italy has a digital nomad visa for promads who want to enjoy the country for one year. If you can meet the requirements, you can start your Italian life easily. Long-term residence permits are available too.
The Bottom Line: Best Islands in Europe
There you have it. We've given you an exclusive list of the best islands in Europe. Of course, there are many other beautiful islands but our list included the ones that are suitable for living, rather than just short tourist visits.
Have you ever lived on any of these European islands? How was your experience? Let us know…
Frequently Asked Questions
Which islands in Europe are the best for a living?
There are many beautiful islands in Europe but Mallorca, Sicily, Crete, Hvar, Malta, and Corsica among the best among European islands.
Which are the best Greek islands?
This is a difficult question to answer as all Greek islands has its unique charm. But if you want to live in one of them, Crete can be ideal. Rhodes is among the popular islands too, with its beautiful beaches and amenities.
Are the Canary islands good for living long term?
The Canary Islands are unquestionably excellent to live in if you want all the benefits of being in Europe but with some separation from the rest of the continent. Summers on these gorgeous islands are long and hot, and winters are short and moderate. There are also eight primary islands to pick from, providing lots of variation.
Which islands are the Cyclades islands?
Santorini, Mykonos, Paros, Naxos, Milos, and Ios are among the most popular Cyclades islands.
Where is Blue Grotto in Italy?
The Blue Grotto is a marine cave on the shore of the Italian island of Capri.
Are there any black sand beaches islands in Europe?
Santorini and Maderia are among the islands that offer black sand beaches.
Which is the biggest Mediterranean island?
Sicily is the biggest one in the Mediterranean.