Top 10 Cryptocurrencies
Cryptocurrencies had an exciting time in 2021, with the highly volatile assets attaining new highs before going down once more. Just the number of cryptos available, starting from Bitcoin and Ethereum to Solana and Tether, is simply daunting. But certain cryptocurrencies are still standing out as they had a major market by the end of the year. 
With that in mind, we have highlighted the top 10 cryptocurrencies depending on their market cap or the total coin worth presently in circulation. Note that the figures are for February 2022.
The cryptocurrencies you'll find in this best cryptocurrency article include the following:
The Top 10 Cryptocurrencies in the Market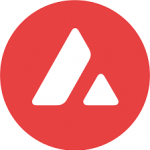 Market cap: More than $20.6 billion
Price: $93 (15 February 2022)
Avalanche is the layer 1 blockchain that acts as the foundation for customized blockchain networks and decentralized apps. It acts as the competitor to Ethereum by offering a larger transaction output of nearly 6,500 transactions every second while holding on to scalability. This is the 10th entry on the list of top 10 crypto. 
The unique structure of Avalanche allows the transaction output. The P-Chain, C-Chain, and X-chain are the blockchains to make the Avalanche network. There is a particular purpose to every chain, which isn't the same as Bitcoin's strategy of having the nodes validate the transactions. 
The blockchains of Avalanche use a number of consensus methods based on their targeted usage.
9. Terra (LUNA)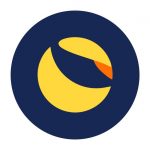 Market cap: More than $21.8 billion
Price: $55.93 (15 February 2022)
Terra is the blockchain protocol to power the price stable payment networks using fiat-pegged stable coins. As per the white paper, Terra combines the price stability and widespread usage of fiat currencies with BTC's censorship resistance to offer economical and fast transactions.
The development of this top crypto started in January 2018. At present, it provides stablecoins that are tied to South Korean won, the US dollar, Mongolian tugrik, and the Special Drawing Rights of currencies by the International Monetary Fund.
8. XRP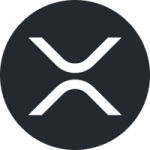 Market cap: More than $39 billion
Price: $0.8246 (15 February 2022)
XRP was made by the founders of Ripple, which is a digital tech and payment processing company. It can be utilized on the same network for facilitating the exchange of various currency types, fiat currencies, and other most popular cryptocurrency. At the start of 2017, XRP was priced at $0.006.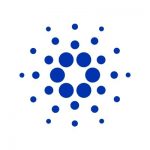 Market cap: More than $35 billion
Price: $1.08 (15 February 2022)
Cardano is known for being the first and the top cryptocurrency project to use proof-of-stack validation. With the removal of the problem-solving, competitive aspect of transaction verification seen in Bitcoin-like platforms, Cardano reduces energy consumption, time of the transaction, and environmental impact. Its function is a lot like Ethereum. As such, it uses ADA as the native coin to enable decentralized apps and smart contracts.
When compared to other important crypto coins, the ADA token of Cardano has increased slowly. Back in 2017, ADA was priced at $0.02.
6. USD Coin (USDC)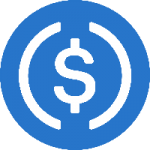 Market cap: More than $52 billion
Price: $0.9998 (15 February 2022)
Similar to Tether, USDC (USD coin) happens to be a stablecoin, which means it is backed by US dollars and aims to hit the best cryptocurrency mark with a 1 USD for 1 USDC ratio. Ethereum powers USDC, and the USD Coin can be utilized for completing global transactions.
5. Solana (SOL)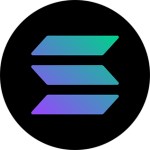 Market cap: More than $32 billion
Price: $100.05 (15 February 2022)
Solana was made to power decentralized apps, decentralized finance, and smart contracts. It utilizes a hybrid proof-of-history and proof-of-stake mechanism for faster and quicker transaction processing. The native token of Solana, SOL, powers the platform.
4. Tether (USDT)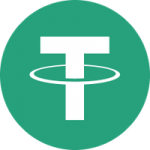 Market cap: More than $78 billion
Price: $1 (15 February 2022)
Tether is another stable coin and that means it's backed by the fiat currencies like the Euro and the USD. What makes it feature in crypto top 10 is that it's a lot more consistent compared to other cryptos. Thus, many investors who are skeptical about the excess volatility of other coins rely on Tether.
3. Binance Coin (BNB)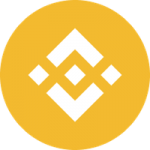 Market cap: More than $70 billion
Price: $425.85 (15 February 2022)
Binance Coin is the crypto that might be used for trading and paying fees on Binance. It is one of the largest crypto exchanges of the world. It has grown way beyond conducting simple deals on the exchange platform in 2017.
It's now used for making travel reservations, payment processing, and trading. Also, it's used for exchanging or trading other most popular cryptos like Bitcoin and Ethereum. It was just $0.10 back in 2017.
2. Ethereum (ETH)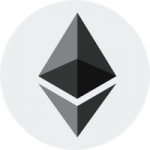 Market cap: More than $362 billion
Price: $3,091.77 (15 February 2022)
Ethereum is one of the best performing cryptocurrencies of programmers due to its potential applications like smart contracts that can automatically execute when the conditions are all met and non-fungible tokens. Now, Ethereum is both a blockchain platform (NFT) and a cryptocurrency.
The popularity of Ethereum has exploded lately as well. The value of the currency increased by more than 42,000% in only five years, from about $11 to more than $4,700.
1.Bitcoin (BTC)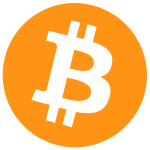 Market cap: More than $826 billion
Price: $43,824.01 (15.02.2022)
Another one of the best performing cryptocurrencies is Bitcoin. It is the first crypto that was made in 2009 by the pseudonymous Satoshi Nakamoto. Like most of the cryptos, BTC is based on one blockchain that is a distributed ledger to log transactions across a network of at least thousands of computers. 
Bitcoin is maintained, safe and secure from the fraudsters as the updates to the distributed ledger have to be confirmed by solving cryptographic problems, which is a process called proof of work. As top crypto, the value of bitcoin soared as its popularity increased.
The Endnote 
So, these are the top 10 cryptocurrencies that deserve your attention in 2022. Please keep in mind that these figures represent a snapshot in time, and that the price, market cap, and supply of a cryptocurrency can all fluctuate dramatically due to its volatility.
If you've enjoyed our best cryptocurrency article and want to learn more, check out our  Crytptocurrency for Beginners article too.
Frequently Asked Questions
What is the top 10 crypto?
Avalanche, Terra, XRP, Cardano, USD Coin, Solana, Tether, Binance Coin, Ethereum, Bitcoin are recognized as the most popular cryptocurrency.
What is the most common feature of crypto top 10?
It is considered the best-performing cryptocurrency.
Among the most popular cryptos which one is the best?
Bitcoin is the first crypto that was made in 2009 and, it's protected and secure from scammers. Thus, it's considered a top cryptocurrency.