Best Credit Cards To Spend Crypto With
Cryptocurrency's rising popularity is paving way for new developments. One big trend is crypto credit cards. The difference between a crypto credit card is that instead of a bank account, it's linked to your digital wallet. With crypto cards, you can now spend your coins as if you're using a traditional card. You can go shopping, buy yourself plane tickets, or order a coffee with your crypto credit card. Sounds great, doesn't it?
Most of the crypto credit cards are supported by Visa and Mastercard so you can use them in many locations all around the world. We've put together some benefits and showcased some popular credit cards you can spend crypto with. Let's get started!
How Do Crypto Cards Work
First, you send your digital assets to the crypto wallet on the card provider's platform and load them on your card. Once the loading is complete, it now serves as a normal credit card. Usually, the service providers require that your digital assets be converted into fiat currency. If that's not the case, the coins you've loaded are exchanged into cash as you shop.
Why Use A Crypto Card
Crypto cards are favored by many members in our community. They say it's convenient as they don't have to carry multiple cards to make purchases. They can access different currencies with a single card. This is a huge benefit for digital nomads who travel on a regular basis. Low fees and earning rewards are other benefits for crypto investors.
Crypto Credit and Debit Cards
We've listed some of the popular crypto credit and debit cards to give you a quick insight into this trend. Please note that these are just our observations and don't reflect any personal opinion. Before you choose your crypto card, make sure you assess all features.
Crypto.Com Visa Cards
Crypto.com
offers five different types of Visa debit cards. Depending on the card tier, there are some requirements. If you begin with Midnight Blue, you're not required to hold CRO in your wallet for six months. However, the reward percentage is one percent with this card. If you opt for other tiers, the reward percentage goes up but so does the CRO stake. For example, with the Obsidian card, the reward percentage is eight percent. But the CRO stake you've to hold in your account is $400,000. When you use a Crypto.Com visa card, you can get reimbursement for your purchases on Netflix, Spotify, Amazon Prime, Expedia, and many other platforms. You can even get free access to airport lounges.

Coinbase Debit Card
Funded by your Coinbase balance, 
Coinbase debit card
offers an easy and quick way of spending your crypto worldwide. You can use this card in millions of locations and withdraw cash from any ATM. It also offers contactless payment. With two-step verification and instant card freeze features, Coinbase promises a secured system. You can choose which crypto you want to pay with through the Coinbase Card app.
  As to rewarding:
At launch, you can choose between receiving four percent XLM back or one percent BTC back on your purchases made with the Coinbase Card. The Coinbase Card can be used everywhere where Visa is accepted, with exceptions such as security brokers, gambling, etc. There is no transaction fee on domestic purchases, but the international purchase transaction fee is a three percent value of a POS transaction.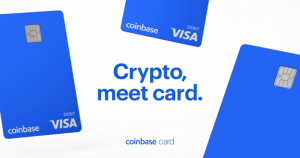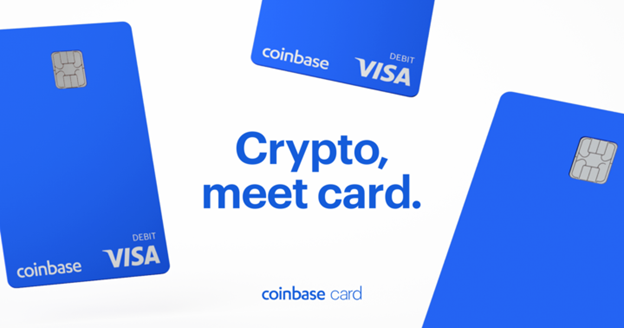 Wirex Mastercard Debit Card
Multicurrency 
Wirex card
allows you to spend multiple crypto and fiat currencies with real-time conversion and it doesn't charge any exchange fees. It also gives you up to two percent Cryptoback™ rewards on your spendings. The Wirex card is available in 50 million locations in 31 countries. You can buy, hold, exchange, and spend nine digital and nine traditional currencies. It also allows fast instant transfers to your contacts. You can also enjoy free international ATM withdrawals with your Wirex Card.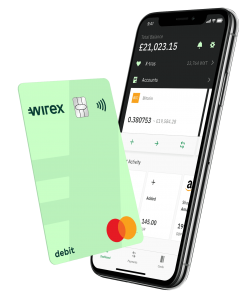 BlockFi Credit Card
BlockFi
 has partnered with Visa to launch the
first credit card
that offers bitcoin rewards instead of miles. It's not on the market yet but you can join the waitlist. BlockFi isn't a debit card. It's a credit card offering you a credit limit in USD and promising a significant percent cashback in bitcoin on every transaction. It transfers your bitcoin reward to your BlockFi interest account monthly and allows you to earn interest.$250 in bitcoin as a signup bonus if you spend $3,000 within your first three months. BlockFi credit card also offers you $250 in bitcoin if you spend $3,000 within your first three months. You can also get $30 in bitcoin for every friend you refer. Please note that joining the waitlist doesn't guarantee that you'll receive the card. BlockFi has announced that geographic, regulatory, and some restrictions will apply.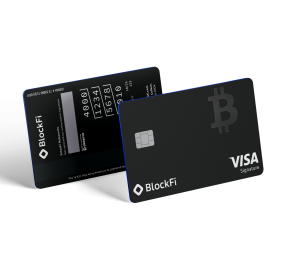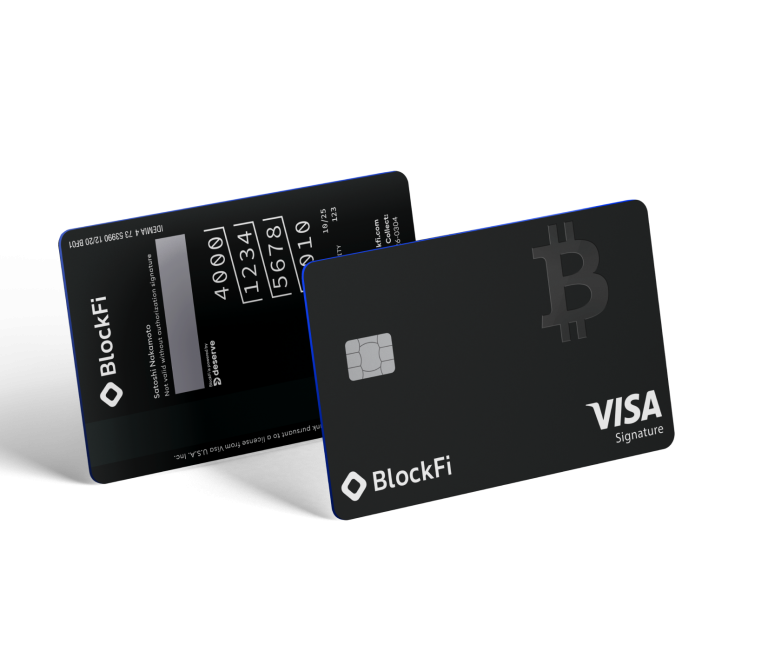 Nexo Card
Nexo Card
 gets huge attention with its "No monthly/annual fees, no FX fees" approach. It's accepted by more than 40 million merchants and promises two percent cashback on all transactions. You can choose to receive your reward in Nexo Tokens or BTC. All your cashback is placed in your Nexo Account. When using your Nexo card, you just swipe your card and the payment amount will be deducted from the available balance of your credit line. Nexo also allows you to create free virtual cards for safe online purchases. It's also possible to freeze your card with a single tap.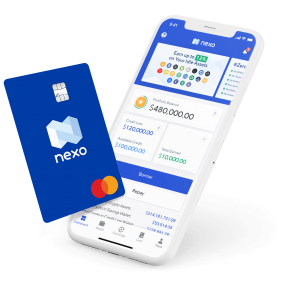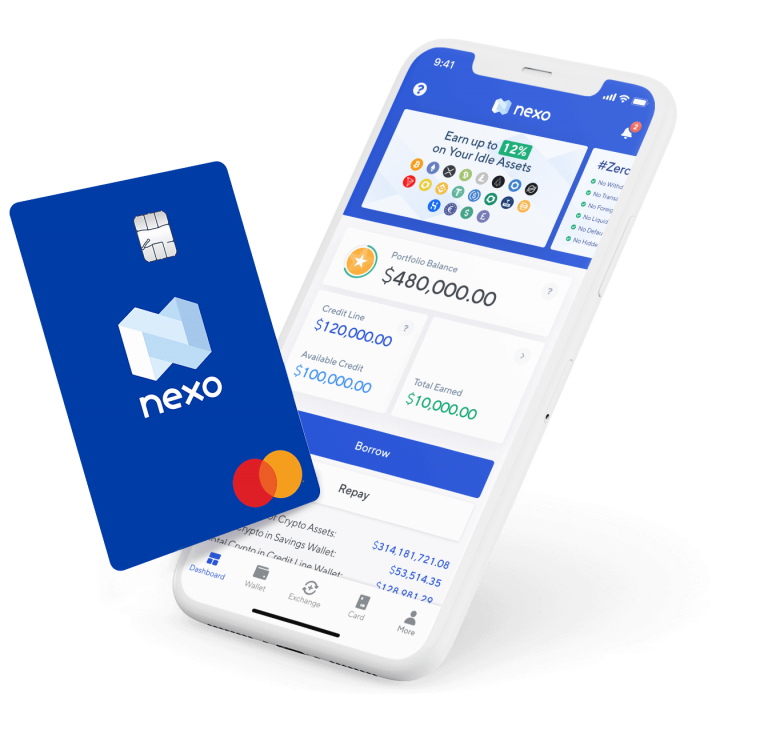 Conclusion
As you can see there are different platforms offering different cards. Some put a huge emphasis on rewards while some promote security. Are you using a crypto credit card? Are you planning to get one? We'll be happy to hear your experiences and reviews.