The Best Invoice Templates for Freelancers
Getting paid as a freelancer might be tough at times. A solid invoicing method is crucial to avoid delays or problems.
In the freelance world, sending an invoice after the project is common, and it builds confidence between you and your customers. Your invoicing method will need to be updated as your customer relationship grows.
We're going to show you the top ten best freelance invoice templates in this article.  There is a range of styles and formats to choose from to meet your needs. We'll explain to you how to use Docs, Pdfs, Spreadsheets, software generators, and a few additional formats that best fit your needs.
The Top 10 Invoice Templates for Freelancers  
The following are the top 10 invoice templates for freelancers:
1.Hello Bonsai
Hello Bonsai provides freelancers with a fully free freelance invoice template. You can see a button labeled "Download the standard PDF template" which you may use to download the template without registering. If you have the opportunity, we recommend you to sign up for Hello Bonsai. They have a lot more to offer for their members.
You may adjust the typefaces and update details such as address, contact details, the client's name, and contact number, the invoice amount and dates, currency, etc.
You can also customize the free template by adding your company name and changing the colors to fit your branding. Customers will be able to know your company more easily with these qualities.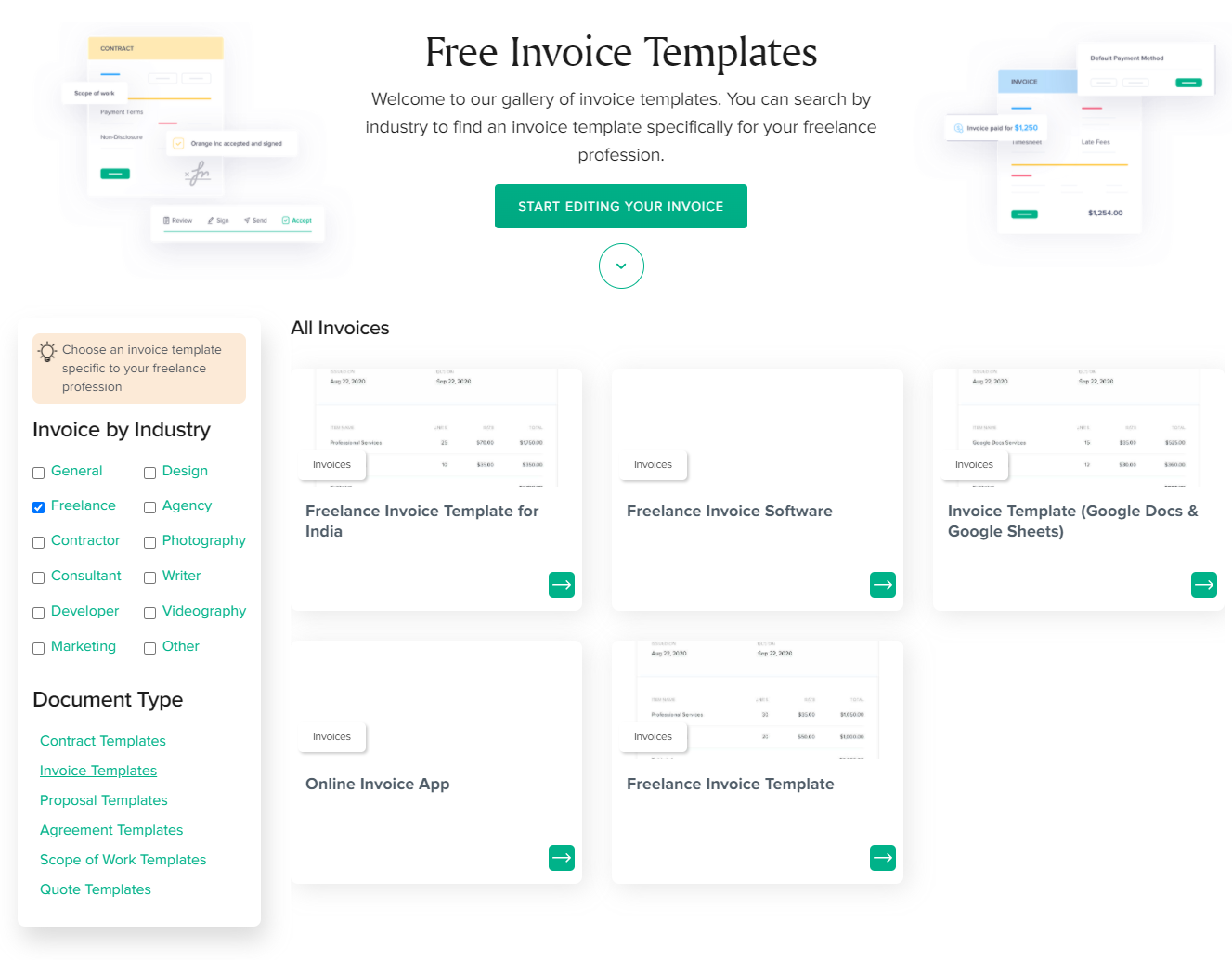 2. Fiverr
Fiverr Workspace
provides well-designed invoice templates. Word and PDF invoice templates offer a clean, simple appearance, whereas Excel invoice templates contain a designed calculation that allows users to automatically add sums and taxes. Each style is simply printed and free, and therefore the option you select will be based on your company's requirements.
The free invoice template styles are ideal for freelancers or contract employees. It lets the user produce a professional and unique invoice for the clients.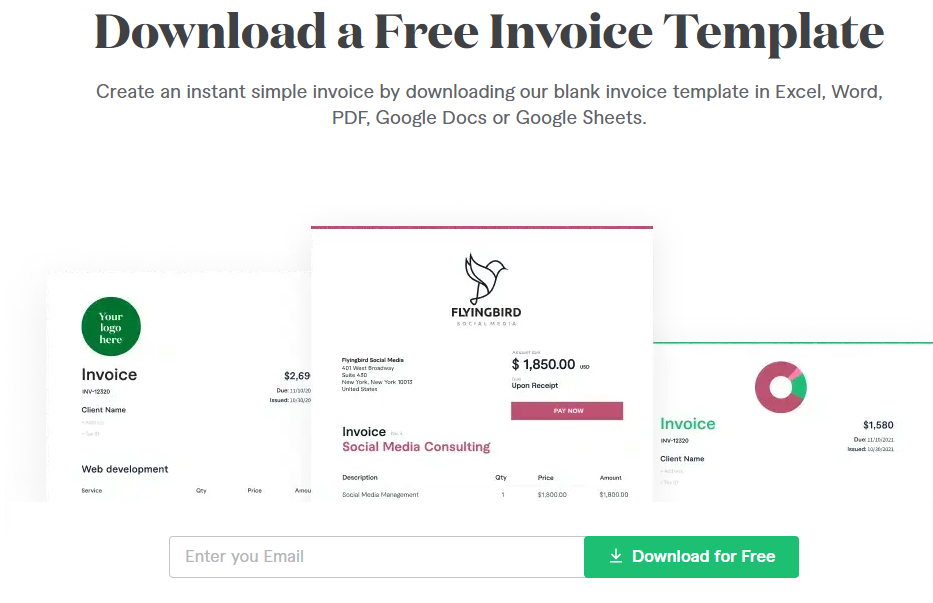 3. Invoice Simple
Invoice Simple's templates are generally designed for trade companies. It will be useful when you have special billing needs that should be taken into account. They've made invoice templates for freelancers that make sure your invoice has all you need and looks clean and simple. You are free to download, change, and use it in any manner you like. It includes all the necessary invoicing parts, is printable, and is customizable.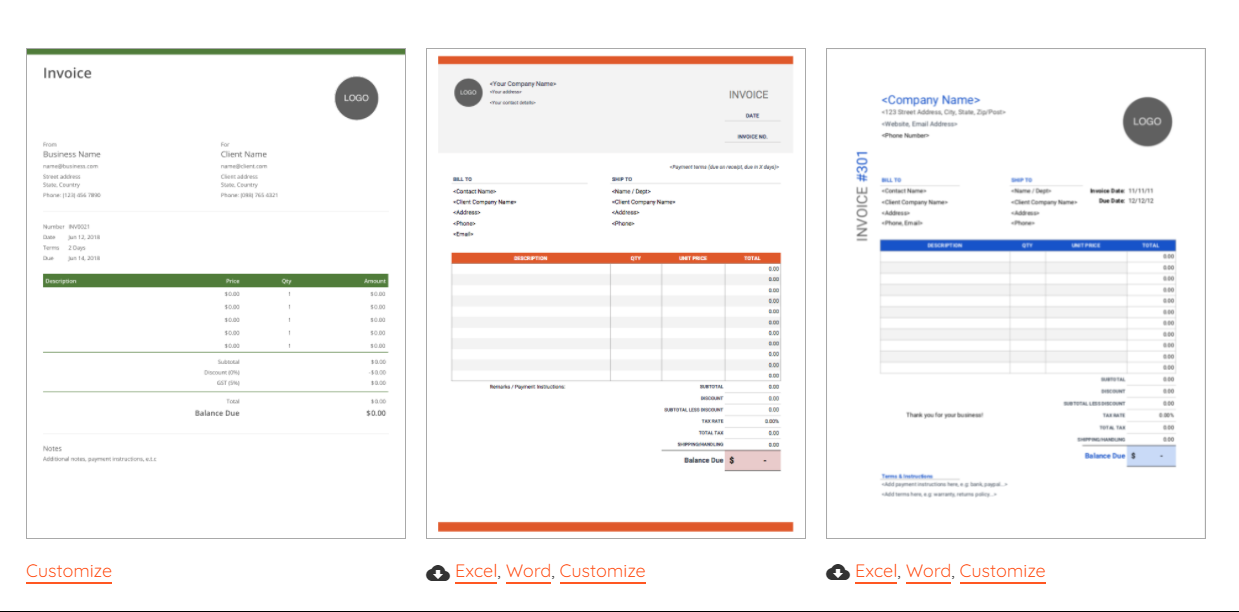 4. Invoicetemplate.co
Unlike other invoice template websites, Invoicetemplate.co is different. It's a free invoice template maker that lets you make your invoices.
It helps fill up the essential details. You may also include the client's name and contact information, as well as the invoice number and date. You can also add explanations, deadlines, terms of payment, and balance due. You may submit the invoice by email simply from their site once completing all of the information.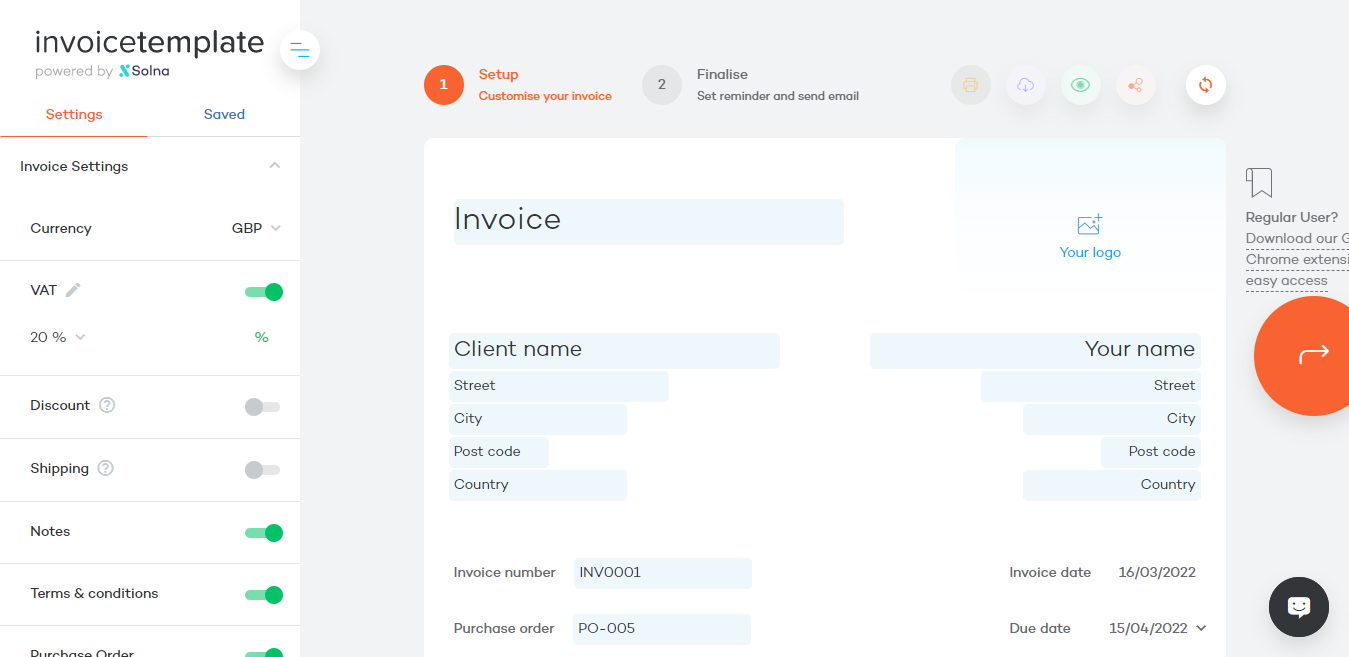 5. invoiceto.me
 invoiceto.me looks like invoicetemplate.co. That's a program that generates invoices for free. This is different in that it's a little more understated. You only have to fill out the very minimum of data.
You may fill in all of the information in the site's structure. After you've entered all of your information, save your invoices as a Pdf file and email it to your customer. Whether you need something simple that works just fine.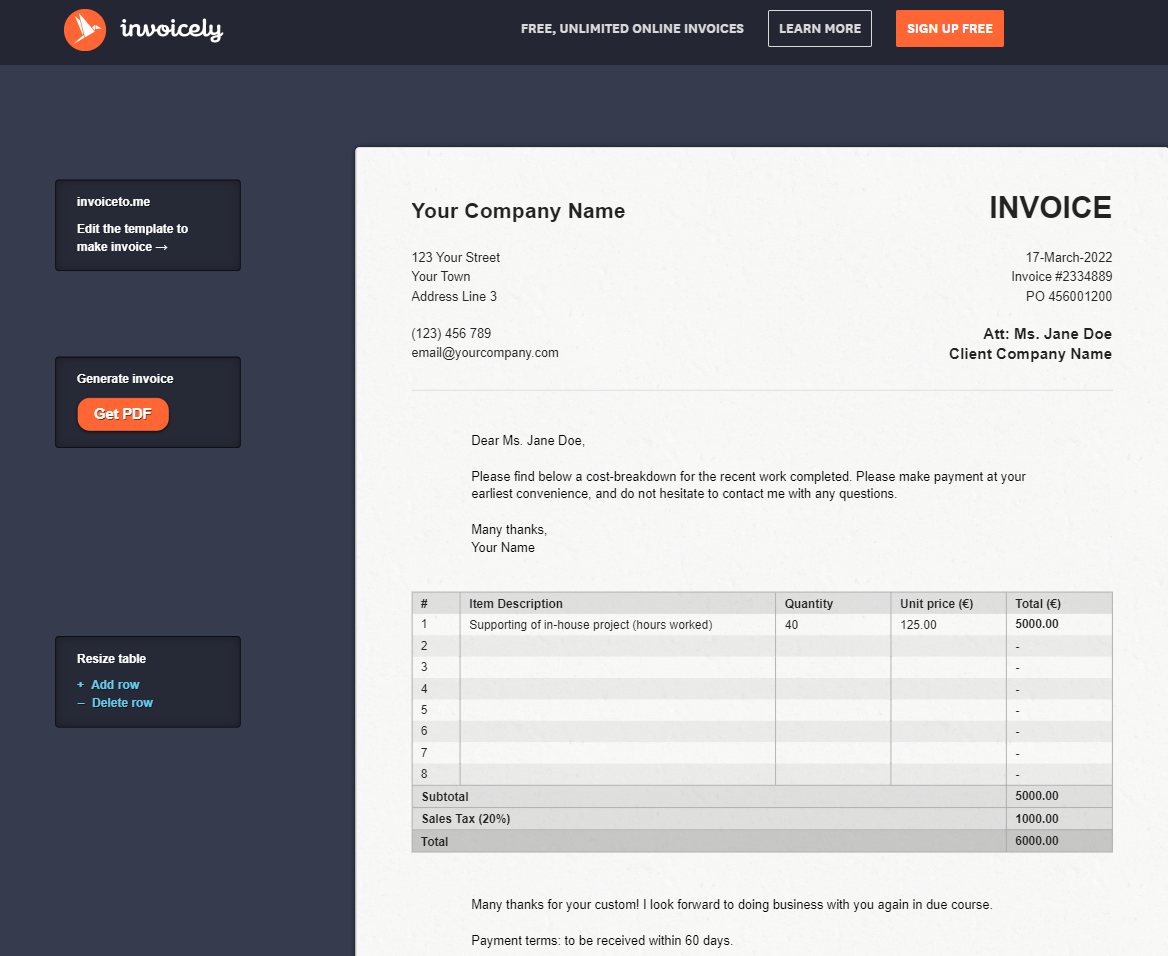 6. Jotform 
The JotForm PDF editor makes it simple to make changes to your style. To create a completely personal design, use shape components, add stickers, and modify the font styles. This takes a minimalist approach. This provides you with a simple yet colorful template to use. This will also help you save time, get paid quicker, and wow customers with your professionalism.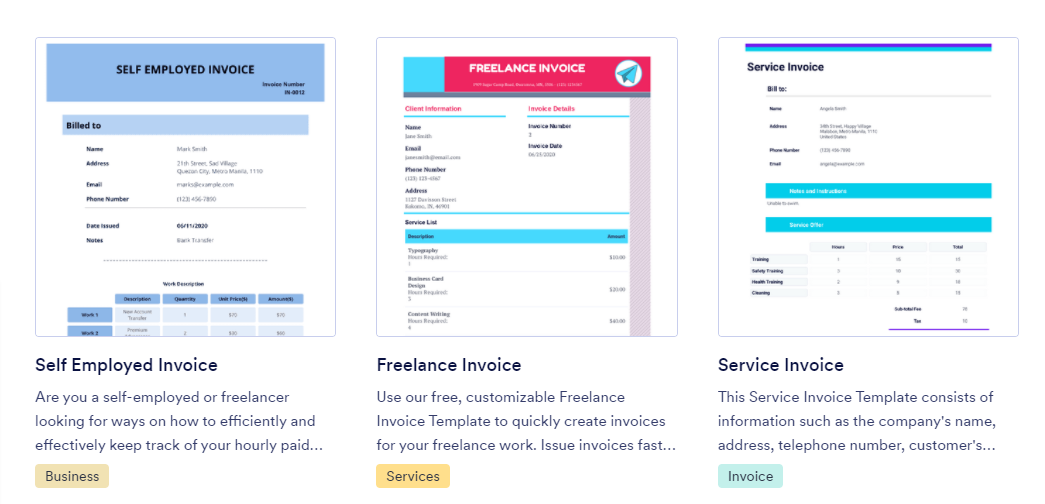 Xolo for Freelancers
If you don't know where to start, you can also get help from Xolo. It's a useful platform for freelancers who wish to invoice their customers more professionally in Europe, the United States, and Canada.
7. PayPal Professional Invoice
For freelancers, PayPal offers invoicing and invoice templates. This is a professional invoice template that's available for free.
You may store any of your invoice information into an invoice template using PayPal Invoicing. Including everything from your emblem and company information to item descriptions, remarks, and terms & conditions are included. It allows you to submit an invoice in a couple of minutes.
PayPal invoices are paid in just 3 days approximately. Almost 80 percent of invoice payments are received within one day of the invoice being sent. The money is usually in your PayPal account in minutes once your consumer pays.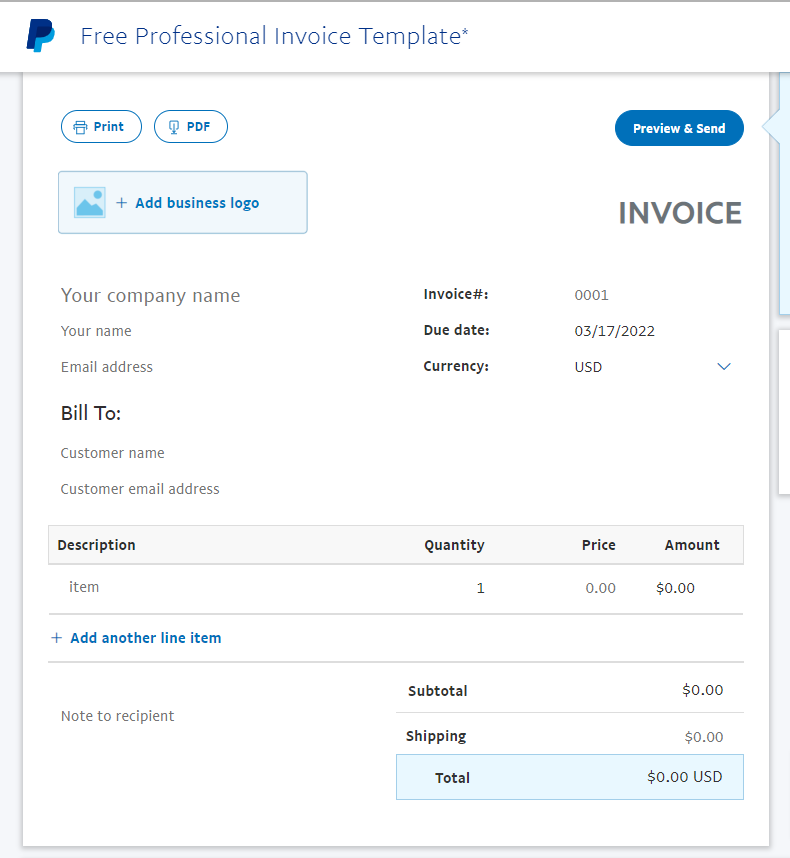 8. PandaDoc Invoice Template
PandaDoc is a file signing application. They have several free freelance invoice template templates to download. You must first join up, after that you may download the PDF file.
With these VAT invoice templates, you can produce invoices depending on your design layouts, established recurring bills, send automatic payment alerts, and incur late fees. Customize these free İnvoice templates as needed to suit your company and the services or products you offer. Contract forms, proposal templates, and other documents are also available.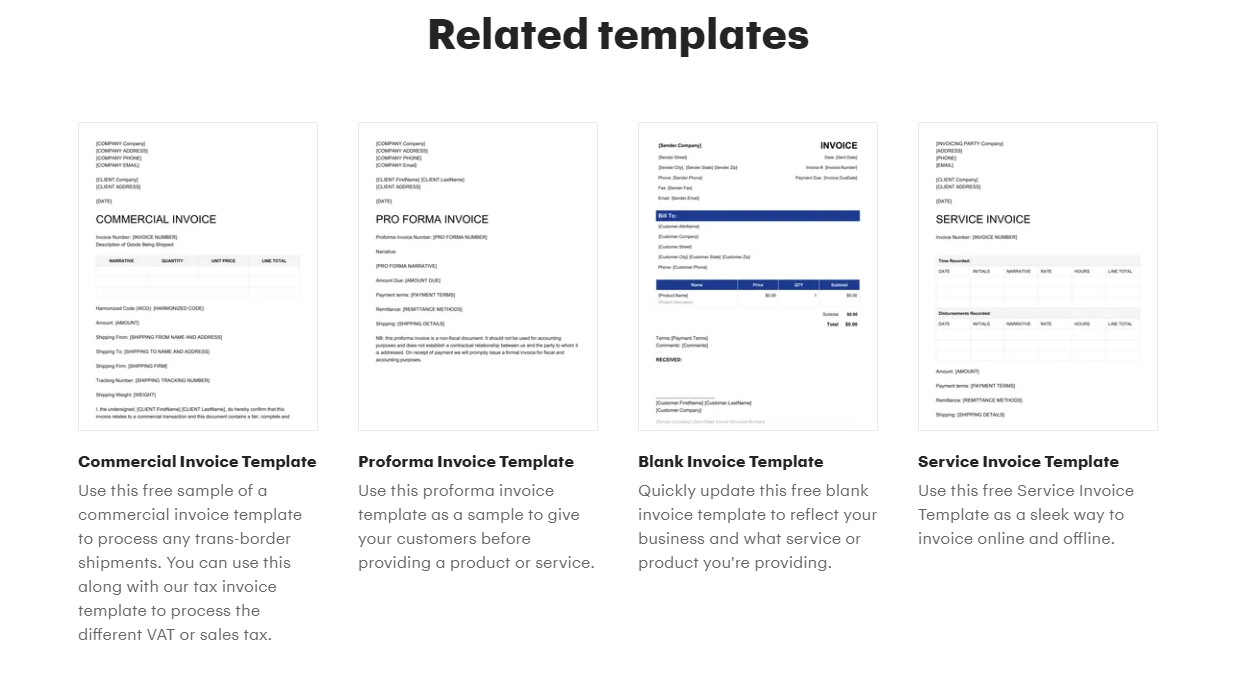 9. WaveApps 
WaveApps invoice template is just so flexible and you can use it to invoice all of your customers. It doesn't matter what kind of business solutions you offer. Simply add lines to clarify all of the specifics just so your customers understand what they'll be paying for. The outstanding service is also reflected in the professional, stylish design.
This completely customizable invoice template will collect all of the details you want on your bills, ensuring that you get the pay you deserve.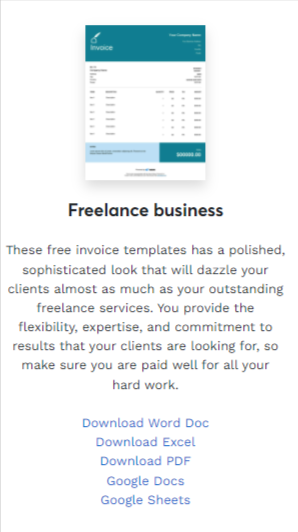 10. Wise Invoice Template
Wise freelance invoice template is adaptable and may be used to bill any of your clients, regardless of the services you offer. Simply add sections to specify all of the details. You can trust this editable invoicing template to collect all of the info you want on your bills to get the outcomes you desire.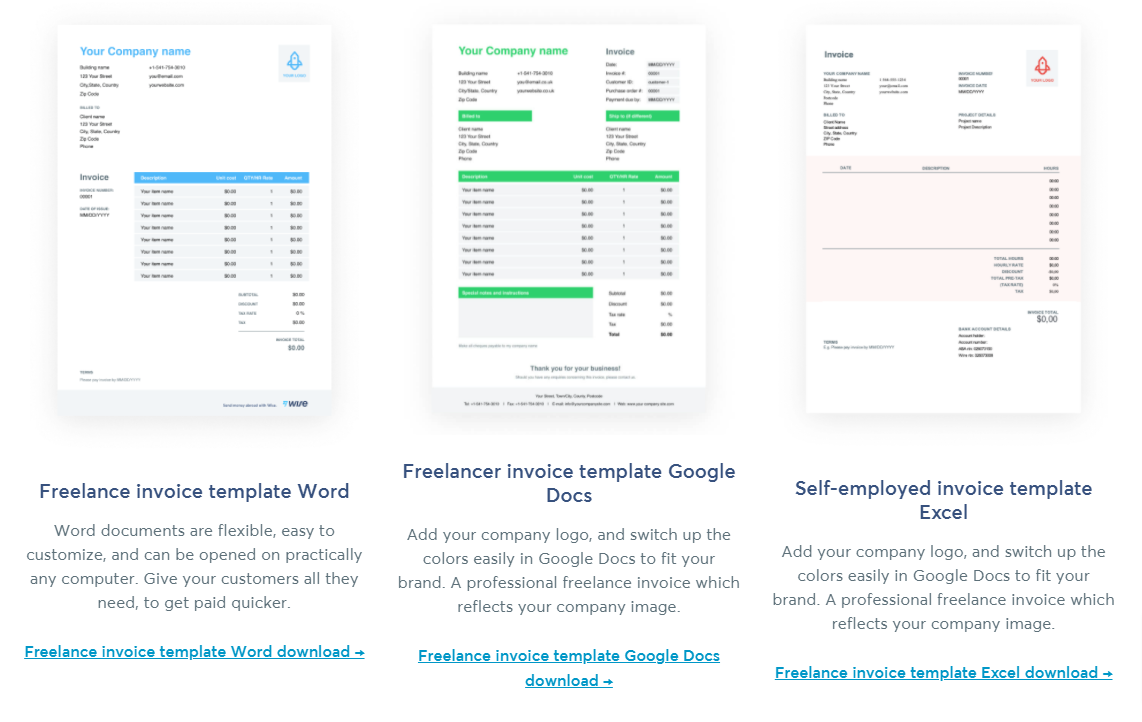 What Else You Need To Know
There you have it…We've given you some free invoicing templates you can use as a start. If you still are confused about how to invoice as a freelancer, read on for more guidance.
Here is some more information if you're new to freelancing.
Why Should You Have an Invoice?
Professionalism is one reason for having an invoice. An invoice demonstrates to the client whatever you've achieved and how they'll be paying you. It's beneficial for both your and their data.
Another purpose is to keep track of payments. Certainly, payment records are necessary, but they're still necessary for you both to recall the specifics about what you are working on and why you worked on it.
What Information Should You Include in Your Invoice?
The information is displayed differently based on requirements and also the style you pick. Sometimes templates just allow users to view a single line of info, the number of working hours spent, and the net amount of money spent.
Other layouts let you include more details about the task you completed. The first line can be used as a headline, and the columns following it can be used to express information about the project. It's beneficial to both you and your customer.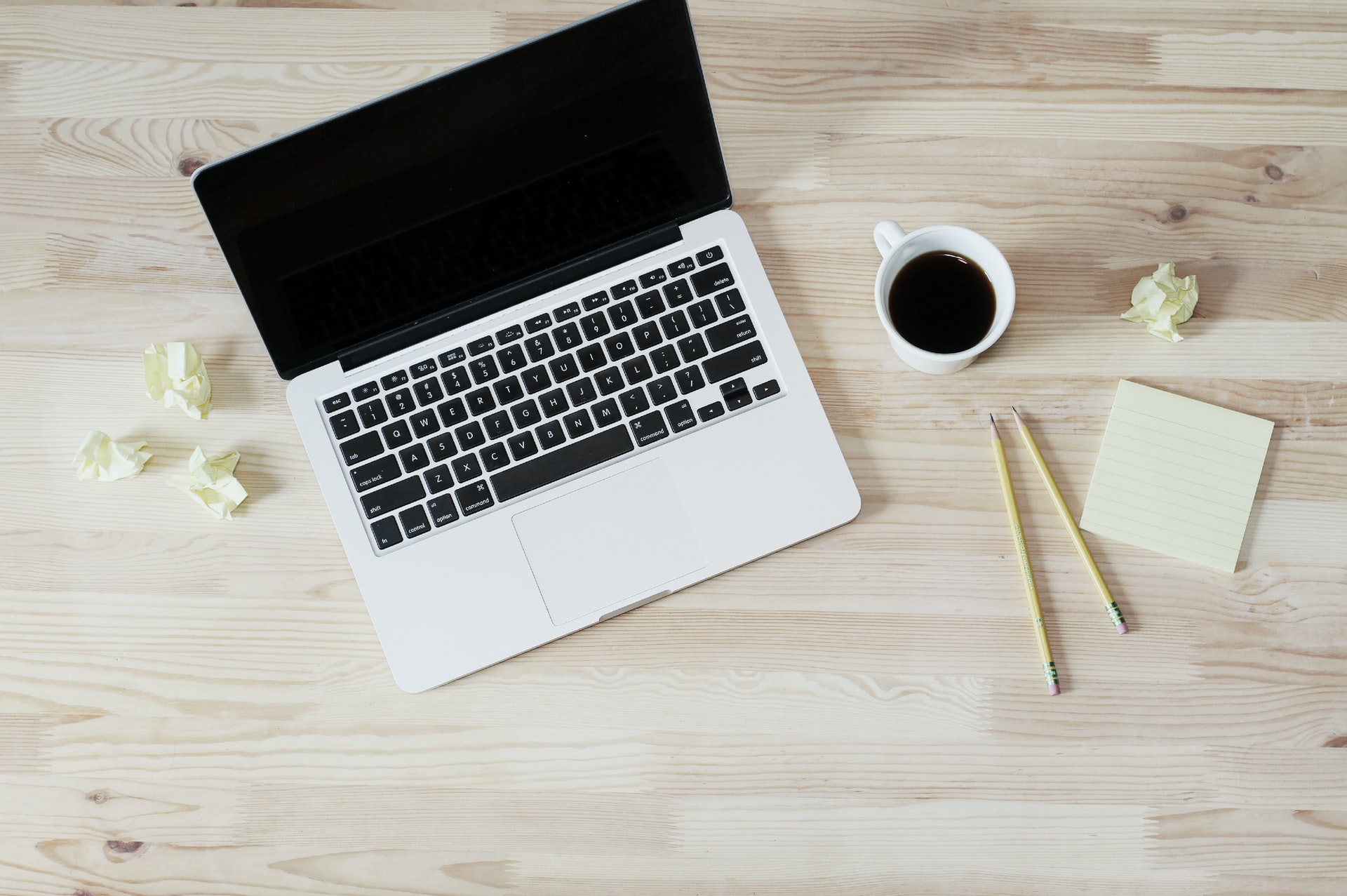 When Should You Send an Invoice?
The best time to deliver your invoices varies from one client to the next and from one project to the next. Typically, you'd prefer to send your invoice once you've confirmed that the client is satisfied with the experience.
In freelancing, sending an invoice after the project is common, so it helps you and your customer build trust. The invoicing method may need to be updated as your relationship with customers grows.
Therefore, having a decent invoice template that meets your demands for your customers is critical to your freelancing business. We've selected the best invoice templates for you that most meet your requirements. Now you can get paid as a freelancer by downloading the templates, customizing them, and sending your customer a presentable invoice template. Good luck!