How To Receive Money Through Wise
Wise is a platform specialized in international transfers, operating in more than 70 countries around the world. But if you are on a trip abroad or are studying away from home, do you know exactly how to receive money through Wise?
We've prepared the following guide to find out how to use the platform to receive money abroad, transfer fees, and if Wise is secure.
How To Get Money From Wise? Explained Step By Step
Receiving money through Wise is a very simple process and the money goes directly into your bank account. To do this, simply inform the sender of your bank's details. You will receive your payments, in your chosen currency, directly into your account.
Whoever is sending you the money should follow these steps:
They should visit the Wise website and log into the account
Press "Send Money"
Enter the amount to be transferred, as well as the source and destination currency
Fill in your information, such as name, email, and bank details
Generate a bill
Make the payment
Fees To Receive Money Through Wise
When you receive money from abroad through a traditional bank, the sender pays transfer fees. Moreover, you received less than what you expect as some fees are incurred.
With Wise, no costs are incurred on your balance in your account. This is one of the biggest advantages of Wise.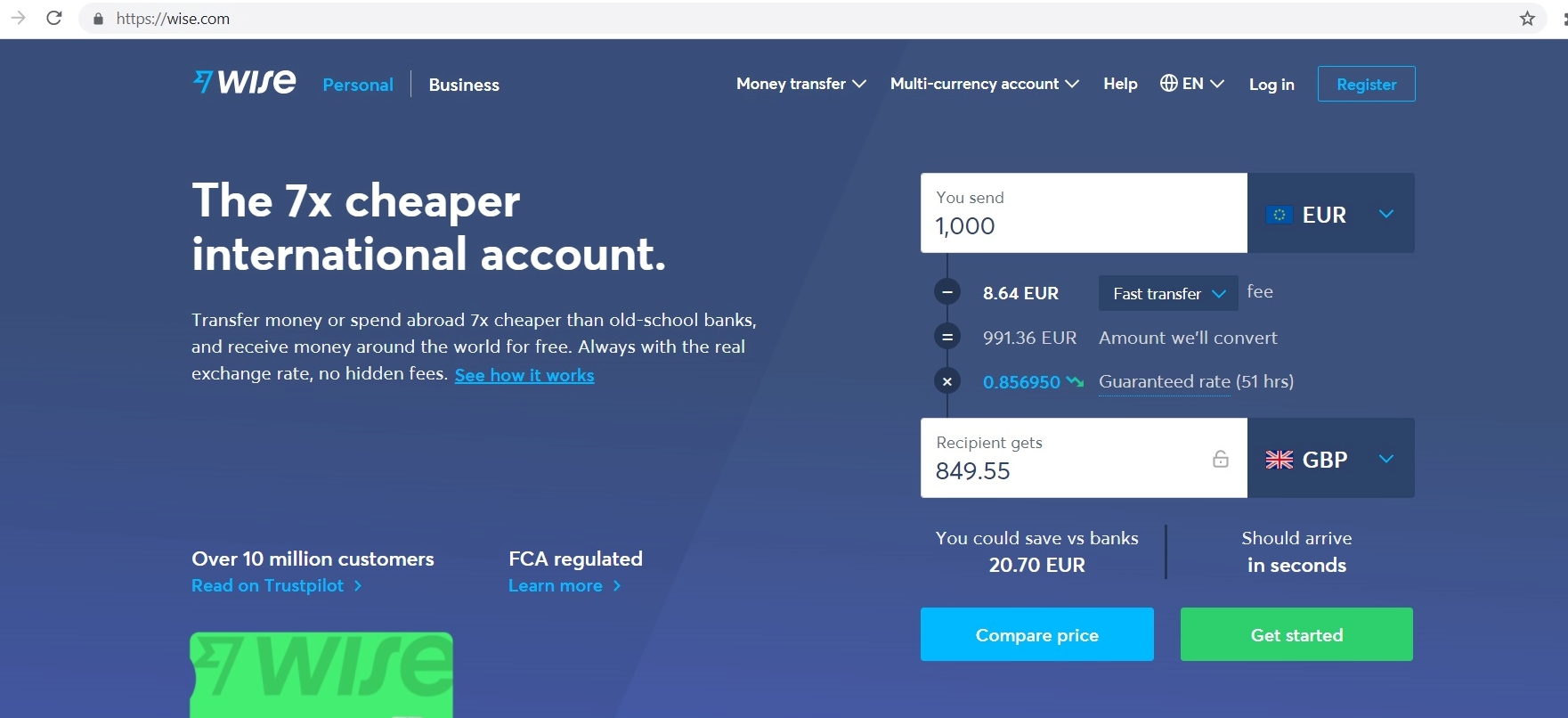 Do I Need To Open A Wise Account To Receive Money?
Wise allows you to receive money from abroad directly into your account, without the need to open a Wise account. Only those who send money are required to have an account on the platform.
However, if you want to send money abroad, you can open a Wise account for free. You'll have much more facilities and don't risk paying additional fees at your bank.
How To Track Transactions With Wise
Wise is very transparent with its customer, which is a big advantage. To follow up on the transaction, just check your email. They'll send you the updates.
Wise sends you an email when:
The sender makes the transfer. With this e-mail you will know the forecast for the delivery of the money;
The money reaches your bank account.
Easy and simple! This way, you will be aware of the details of your transactions.
Is It Safe To Receive Money From Wise?
If you haven't heard of Wise before, you might ask yourself "Is Wise safe?" Wise is present in more than 59 countries and is fully legalized in all of them. It also follows a strict list of rules established by Central Banks and Regulatory Agencies. So the answer is, yes, Wise is a safe and secure way to send/receive money. 
Wise website also offers a level of security that is comparable to a banking system. 
Is Receiving Money Through Wise Cheap?
Receiving money with Wise is much cheaper than compared to traditional banks. This is because the platform does not charge fees from those who receive money, only those who send it.
Another advantage of Wise is it converts currencies with the current commercial exchange rate, that is, it does not add a profit margin on the value of the quote, unlike what happens with other online platforms and traditional banks. In other words, at Wise you pay the commercial exchange rate, not the tourist exchange rate.
What Else You Need To Know
Wise is a great alternative to traditional banks and other payment transfer platforms. If you're making a lot of international transfers or receiving money from abroad, you can try Wise. If you need more insights, check out our Wise Review.