Portugal Golden Visa for Canadians
Considering the changing world, and the changing needs, residency by investment programs are getting more attention than they used to do. We can tell from experience that almost every digital nomad in our circle is now looking for a Plan B.
Canadians are among the majority who have been coming to us asking for advice. We're not professionals, but thanks to our experience with residency and citizenship by investment programs, we do our best to help them through informative articles. So, here comes a guide for our fellow Canadians who have been looking to move to Portugal and get residency in the country.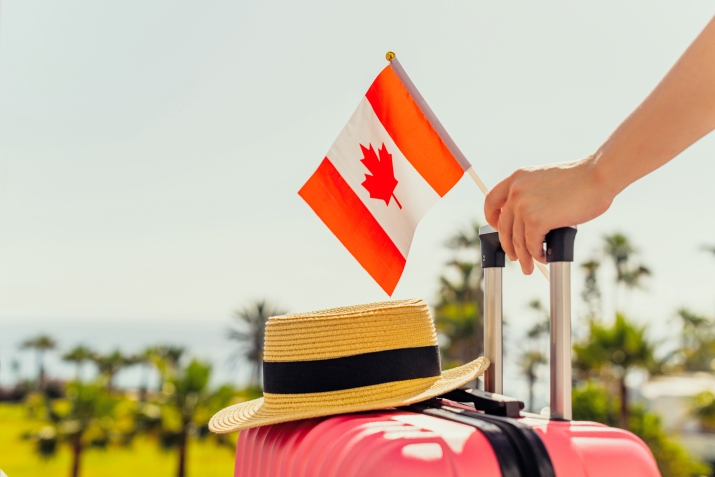 What Is Portugal Golden Visa?
The Portuguese Golden Visa program has been of significant popularity since 2012. Today, it's the most popular program in Europe.
If you meet the criteria, you can be eligible for Portugal Golden Visa, pave the way to residency in Europe, and hopefully get citizenship, at the end of five years.
Let's quickly go through how you can get a Golden Visa in Portugal.
Property Acquisition
This is by far the most popular option among investors who plan a relocation in Portugal or those who are looking for a side income through renting out the property. 
Normally, the investment amount is €500,000. However, you can get some deductions, depending on the region and condition of the property:
For properties in low-density areas: €400,000

For properties that are older than 30 years, located in an urban rehabilitation area, and needs renovation: €350,000 

For properties that are older than 30 years, located in a low-density and an urban rehabilitation area, and needs renovation: €280,000
Fund Investment
This is another investment option that is getting a lot of attention. If you have a budget of €500,000 you can choose to complete a fund investment in Portugal. Note that it has to be a fund that qualifies for a Portugal Golden Visa.
Other Options
€1,5 million capital transfer to Portugal

€250,000 in preserving national heritage in Portugal

€500,000 in an R&D activity in Portugal

Company creation 
You can begin your application once you've made your investment and completed your paperwork. The application is submitted to Portugal's Foreigners and Borders Service (SEF). SEF is also where you'll be going for your biometrics appointment.
Although you can finish the process on your own, we recommend speaking with an investment advisory firm. Because you'll be investing significant money, it's best to have an expert on your side.
Portuguese Citizenship Through the Golden Visa Program
The Golden Visa program provides you with two years residency in Portugal once you manage to obtain it.
During these two years, you'll be required to have lived in Portugal for at least 14 days.
This will then grant you the ability to apply for renewal for another three years.
Once you have completed a total of five years through these two processes, you'll be eligible for a Portuguese passport, and dual citizenship through the Portuguese Golden Visa program.
Canada allows its citizens to have other citizenship, which means that you don't have to give up on your Canadian citizenship to get one in Portugal. You can become a citizen of these two countries at the same time.
Advantages of Getting a Golden Visa
There are many advantages when it comes to living in Canada, in general. However, if you're looking for a new experience in life, many advantages come with swapping a decent life in Canada for one in Portugal. Below we have listed some of the main pros that come with living in Portugal as a Canadian. 
Golden Visa Includes Family Members 
Once you've obtained your Golden Visa, all of your immediate family, which includes your spouse and children under the age of 18, or over the age of 18 if they are students or financially dependent, can also benefit from the advantages of your approved Golden Visa. 
Spending Less on Daily Living in Comparison to Canada 
The general prices in Canada are 43% higher than that of Portugal when you don't factor in rent. However, when including rent in the factor the costs are almost 49% higher. Even within rent solely, rent costs on average a total of 62% more in Canada than it does in Portugal. Groceries in Canada are 76% more expensive than in Portugal, on average. This means on a whole, your general daily life will be vastly cheaper in Portugal.
Better Life Quality 
Although Canada is seen as one of the better nations in terms of life quality, the Global Peace Index of the world shows that as of now, Portugal is the 4th safest nation in the world, which is significantly higher than Canada which ranks in 10th, which of course is still good. Add the favorable climate and sunshine, and you'll see that your life is going to be easier in Portugal.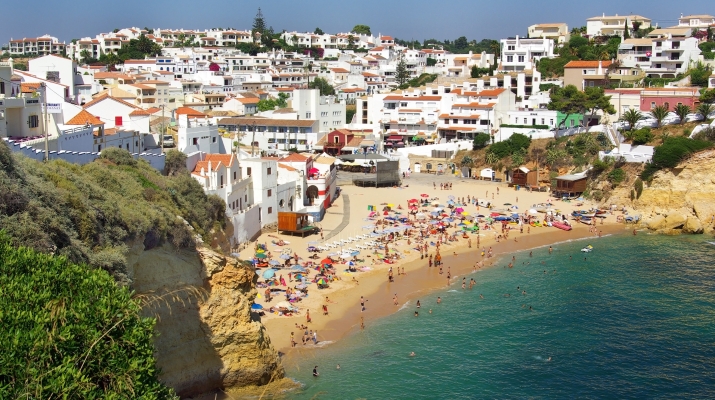 More Travel Options 
When you obtain a Portugal Golden Visa and begin living in the country you will be able to travel more freely throughout Europe than you would from Canada, Weekend trips to the United Kingdom, Spain, or other countries are possible thanks to Portugal's favorable location.
Becoming a European Citizen
A big highlight of Portugal Golden Visa for Canadians is that it's a route to EU citizenship. If you complete all of the conditions within five years, you will be able to obtain EU citizenship through Portugal. This will allow you to study, work, and reside both in Portugal and any of the EU countries.
The Bottom Line
There you have it. Hopefully, this article will answer your questions on Portugal Golden Visa for Canadian citizens. Please leave comments on our expanding forum to share your thoughts with other digital nomads. You can also reach out to us if you'd want to be connected with experts who can help you with your Golden Visa application.