Best Places To Retire in the World in 2023
An increasing number of people opt to relocate overseas for retirement day by day. The cost of living, quality of life, and cultural accessibility all play a role in how tempting a country is to retire. 
In a survey conducted by the US News & World Report, countries are ranked regarding seven attributes. The results are based on the scores of people who are 45 or older and consider themselves members of the upper class. These attributes are:
Affordability

Favorable tax environment

Hospitality

Is a place I would live

Pleasant climate

Property rights

A well-developed public health system
Factors That Make a Country Ideal for Retiring Abroad 
Retiring abroad can be an exciting new chapter in life, but it requires careful consideration of many factors to make the most of the experience. Here are some key contributing factors to consider when choosing a country to retire to:
• Low cost of living: Retirees on a fixed income need to make their money stretch as far as possible.
• Quality healthcare: Good healthcare is crucial, as retirees may need more medical care as they age. Access to affordable healthcare and quality hospitals is essential.
• Climate: Many retirees seek mild or warm climates, as they may want to enjoy outdoor activities and a more active lifestyle.
• Natural beauty and outdoor activities: Retirees often seek out countries with access to natural beauty, including mountains, beaches, and parks. Access to outdoor activities such as hiking, biking, and swimming can help retirees stay active and healthy.
• Cultural heritage: Retirees who enjoy art, music, and cultural experiences may look for countries with a rich cultural heritage.
• Welcoming community: Retirees want to feel welcome and connected to their new community. A country with a friendly and welcoming culture can make a big difference in the overall experience.
• Political stability and safety: Retirees want to feel safe and secure in their new home, so a country with a stable political climate and a low crime rate is essential.
Ultimately, the ideal country for retiring abroad will depend on each individual's unique needs and preferences. By taking these key factors into consideration, retirees can choose a country that offers a fulfilling and enjoyable retirement experience to live out their golden years.
Top 10 Countries for Retirement in 2023
Below are the top 10 countries that offer a comfortable retirement and meet the criteria mentioned above.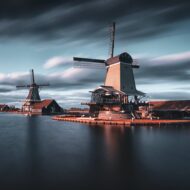 The Netherlands
#10 in Best Countries to Retire
The Netherlands is a welcoming country that persistently scores among the happiest places in the world. With its high quality of living and great healthcare system, the Netherlands is also a perfect destination for retirees.
The Netherlands makes it in the top ten countries for a comfortable retirement due to its safety, economic and political stability, and well-developed public health system. 
To retire in the Netherlands, non-EU citizens need a permanent residency permit. You need to lawfully reside and work in the Netherlands for at least five years to become eligible to apply for permanent residency.
Healthcare
The Netherlands keeps universal healthcare mandatory. All residents, without exception, are subject to this rule of compulsory health insurance. 
Private insurance plans cover a lot more than basic public health insurance. Hence, more frequently commonly preferred to public healthcare by foreigners. 
Best Cities To Retire in the Netherlands
Although the Netherlands in its entirety is a great place to retire, you can choose the location that's an ideal fit for you by considering your budget and lifestyle. 
Find below some of the best destinations to retire in the Netherlands:
Amsterdam

Delft

Leiden

Groningen

Eindhoven

Amstelveen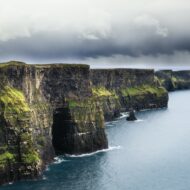 Ireland
#9 in Best Countries to Retire
Ireland is a great country to retire to with its prosperous culture, slow pace of life, and stunning nature and coastlines. Affordable housing and convenient cost of living are other factors that make Ireland ideal for retirees.
To stay in Ireland for more than three months, you need to obtain a retirement visa, for which you're required to have an annual income of at least €50,000 as a single person, plus an emergency fund that amounts to a minimum sum of $250,000. The Irish retirement visa is initially valid for a year. After renewing it yearly for 5 years, you can get a 5-year visa. After residing in Ireland by holding the said visa for 10 years, you become eligible to apply for permanent residency.
Healthcare 
Ireland offers private and public healthcare that are both convenient. The staff and the equipment in the healthcare facilities are of great quality. However, the waiting periods to get examined and receive results can be quite long. 
All Irish residents can benefit from a certain range of public healthcare services on the condition that they've resided/will reside in Ireland for at least a year. For services outside this coverage, though, it's best for people who are under 70 to acquire complimentary private insurance. Those who are 70 and older, however, can benefit from public healthcare for free. 
Best Places To Retire in Ireland
Ireland, in general, is a dreamy country to retire to. However, some locations stand out with their stunning beaches and nature. Here are these tranquil places that offer a wonderful setting for retirees:
Bray, County Wicklow

Salthill, County Galway

Killarney, County Kerry 

Ardmore, County Waterford

Kilkenny, County Kilkenny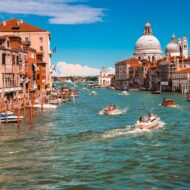 Italy
#8 in Best Countries to Retire
Italy ranks 8th among the most comfortable countries for retirement. It's no wonder it makes it to the top ten with its world-famous cuisine, natural beauty, historical heritage, and cultural prosperity.
IItaly, a country renowned for its charming cities, delicious cuisine, and rich history, offers an idyllic setting for retirement abroad. The pace of life is slower, allowing for a more relaxed lifestyle, and the pleasant climate creates an ideal environment for outdoor activities. The cost of living is reasonable, particularly outside of the major cities, and the country's healthcare system is excellent. 
Italy's unique culture, picturesque landscapes, and warm hospitality also provide a rich and fulfilling retirement experience. With its perfect mix of history, natural beauty, and modern amenities, Italy is a great place to retire and enjoy a new adventure in life. However, the rates of corruption and organized crime are downsides of living in Italy. 
The Elective Residence Visa in Italy
The elective residence visa is a long-stay visa that allows applicants who have sufficient financial means to reside in Italy but prohibits them from taking up any kind of work in the country. 
Italy's elective residency visa requirements are as follows:
A valid passport
2 extra passport-size photos
Proof of adequate financial means to support yourself without taking up any work (a yearly income of at least €31,000 for a single person)
International health insurance that covers €30,000 annually
Proof of housing in Italy
A filled-out and signed long-stay visa application form 
Documents of civil status
A clean criminal record
Healthcare in Italy
Italy has an exceptional healthcare system. The Italian National Health Service allows you to benefit from healthcare facilities so long as you hold a residence visa in Italy. 
Best Cities To Retire in Italy
Overall, Italy offers a relaxed retirement, but some areas offer a higher standard of living and more appropriate circumstances for retirees. Find below the top six locations in Italy for pensioners:
Sicily
Apulia 
Abruzzo
Tuscany
Lazio 
Lombardy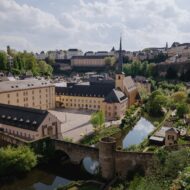 Luxembourg
#7 in Best Countries to Retire
Luxembourg ranks 7th in the world as a great place to retire. Its high standard of living, excellent healthcare, and peaceful atmosphere make it an attractive option for retirees.
Luxembourg is the wealthiest among the EU countries. Hence, the citizens enjoy a noteworthily high quality of living. The country is politically stable and safe, in addition to having well-developed public education and health systems. All these characteristics make Luxembourg a pretty expensive country to live in. However, if you have adequate financial means, it's heaven for a retiree.
To stay in Luxembourg for more than three months, you need to hold a long-stay visa. You have two main visa options to spend your retirement years in Luxembourg. The first is the family reunion visa, to apply for which you need to have children/grandchildren in Luxembourg. The second is the investment visa, for which you need to realize one of the following types of investment:
€500,000 in an existing or new business.

€500,000 in a new company not yet established. 

€3 million in management and investment structure.

€3 million in a bank deposit at a financial institution. 
Required documents for a long-stay visa for Luxembourg are as follows:
A valid passport

Two extra photos

Filled-out application form

A clean criminal record

Proof of housing in Luxembourg

Health insurance

A bank statement that indicates you have sufficient financial means to support yourself in Luxembourg

Visa fee payment receipt

Proof that you've made the required invest
Further documents may be demanded that vary depending on the visa type you're applying for. 
Healthcare 
The state-funded healthcare of high standard covers all Luxembourg citizens and residents so long as they keep making their health insurance contributions—as they're employed—to the social security system of Luxembourg. However, if you want a more comprehensive plan, you may want to consider obtaining complimentary private health insurance. 
Best Places To Retire in Luxembourg
Great food and drinks, a high standard of living, a prosperous heritage, and the idyllic countryside make Luxembourg an excellent destination for retirement. 
The following are the top five places to live in Luxembourg:
Luxembourg City

Esch-sur-Alzette

Differdange

Petange

Dudelange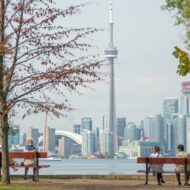 Canada
#6 in Best Countries to Retire
Canada is another great country to retire in, due to its good pensions, stunning nature, and high quality of life. Moreover, the cost of living in Canada is quite convenient. Add to the mix an abundance of activities, and healthcare of good quality, and the result is the dream life of a retiree.
There's no retirement visa in Canada. You can either apply for a tourist or a parent/grandparent visa. The first is valid for up to 183 days whereas the latter allows you to stay in Canada for ten years at a time for up to 10 years, on the condition that you have children/grandchildren in Canada. Those who hold a tourist visa can purchase a holiday home in Canada and spend their retirement partly in the country. 
Another option to retire in Canada is to apply for permanent residency, which allows you access to healthcare and other governmental services as well. If you meet the set criteria, you may even become eligible to apply for Canadian citizenship as you hold a permanent residency. Applying for permanent residency, on the other hand, is possible through a process of immigration called "Express Entry". This process allows those who are to establish businesses in Canada or possess specific skills to apply for a permanent residence permit. In some provinces, the program covers those who graduated from Canadian universities or people that belong to certain occupational groups.
Healthcare in Canada
Permanent residents can benefit from the healthcare system in Canada. However, the circumstances may vary depending on which province you're in because each province has its own regulations regarding healthcare coverage. 
The activation process of the Canadian healthcare card takes 3 months. Therefore, it's in your best interest to obtain private insurance in the meantime.
Best Cities To Retire in Canada
Canada offers an appealing lifestyle for retirees in general. However, the convenience of some cities exceeds others due to the affordability of life and real estate, the lowness of crime rates, and high living standards. 
Below listed are the best cities in Canada for retirees:
Parksville, BC

Calgary, AB

West Vancouver, BC

Niagara Falls, ON

Canmore, AB

St. John's, NL

Ottawa, ON

Victoria, BC

Picton, ON

Saskatoon, SK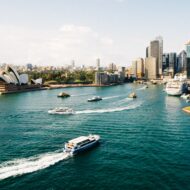 Australia
#5 in Best Countries to Retire
Australia has ranked second in the quality of life index prepared by the United Nations, due to the countless perks the country offers
Australia offers excellent living standards, a multicultural environment, outstanding educational and healthcare facilities, and a safe atmosphere with low crime rates. Although the cost of living is a little pricey, for those who have sufficient financial means, it's a great place to retire.
You have two visa options if you want to retire in Australia. Find these options below:
Standard Retirement Visa
This is a temporary visa to apply for which you need to be 55 or older. Having sufficient means to support yourself, and being of great health and good character are other criteria you must meet to become an eligible applicant. You're also required to have no other dependents than your partner.
The standard retirement visa initially allows you to reside in Australia for 4 years and it can be renewed every two years after that 4-year period ends.
Permanent Retirement Visa
This is a type of investor visa for which you need to go through a more demanding procedure. To be eligible to apply for this visa, you need to prove that you have assets of a certain value. Although the amount varies depending on your location, the average figures are as follows:
Assets that are $750,000 worth plus an additional $500,000 for each dependent in a high-growth region

Assets that are $500,000 worth plus $250,000 for each dependent in a low-growth region
To be a valid applicant, you need to be in possession of these properties for at least two years by the time of the application.
Healthcare in Australia
In Australia, healthcare and social services are of great quality. However, you can only benefit from Australian healthcare if you're a citizen or a permanent resident. Hence, if you're holding a temporary visa, it's best for you to obtain a private insurance plan.
Best Cities To Retire in Australia
The location of their children and grandkids, accessible amenities, transportation network, and affordable housing play important roles for the over-60s when deciding on their retirement location. It doesn't hurt to have sunshine all year round as a bonus, of course.
Here are the top locations in Australia for retirees:
Sunshine Coast, Queensland

Coolangatta, NSW

Hunter Valley, NSW

Mornington Peninsula, Victoria

Huon Valley, Tasmania

Kadına, SA

Geraldton, WA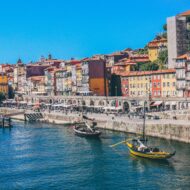 Portugal
#4 in Best Countries to Retire
The stunning view of the Atlantic Ocean, mild climate, a relatively low cost of living, perfect golden beaches, and excellent cuisine: what more could you ask for?
Portugal is a great country to live in with all the beauties it offers alongside favorable tax conditions and excellent healthcare and education facilities. 
With its pleasant environment, low crime rate, security, and friendly locals, Portugal is also an excellent country to retire in, ranking 4th in the comfortable countries to retire index. Obtaining a residency permit is the most effortless way to retire in Portugal. There are two main ways to become a resident in Portugal: obtaining a Golden Visa or a D7 Visa. 
To apply for one of these visa programs, you're required to deliver the following documents: 
A valid passport

Proof of income/financial resources

Filled-out visa application form

A clean criminal record

Two extra passport pictures

Evidence of housing in Portugal

A letter of intent
D7 Visa Program
D7 Visa, or Type 1 Visa, allows expats an easier retirement process in Portugal and to benefit from relevant tax policies. You can apply for the D7 visa to receive a steady additional income in Portugal such as a pension or Social Security payments.
Portugal Golden Visa
Portugal is also part of the Golden Visa Program which allows investors to obtain residency in return for a certain investment in the country. Here are your investment options to become an eligible applicant for the Golden Visa:
Buying property in Portugal that's worth at least €500,000 (the amount can drop to €400,000 or €250,000 in low-density areas)

Making a capital transfer of at least €1,5 million to Portugal

Subscribing at least €500,000 in a qualifying Portuguese fund

Investing at least €500,000 in an existing Portuguese company

Donating €250,000 to preserving Portugal's national heritage/€500,000 to a Portuguese research and development activity
Healthcare
The Serviço Nacional de Sade is a government-funded national healthcare program in Portugal that offers medical treatment either at a reduced cost or free. However, for quicker and more comprehensive healthcare service, you may want to consider arranging a private insurance plan that meets your needs. 
Best Cities To Retire in Portugal
Many cities in Portugal are excellent for retirement. Find below the top five of these locations:
Lisbon

Cascais and Estoril

Central Portugal

Porto

The Algarve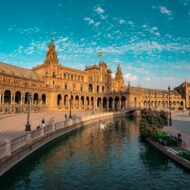 Spain
#3 in Best Countries to Retire
Spain offers an excellent quality of life as well as a welcoming culture, mild weather, excellent food and drinks, and a laid-back lifestyle. Spain is a hot destination for retirees from all over the world. 
The EU/EEA citizens can effortlessly retire in Spain. If you're not, on the other hand, you need to meet some requirements to become a retiree in Spain. To begin with, you need to deliver the documents listed below:
Proof of funds

Document indicating that you have no criminal history

A valid passport

Health insurance

Visa application form

Health certificate
Spain is part of the Golden Visa Program that allows you to reside abroad by making a specific investment. If you're planning to retire in Spain, you can benefit from this program. 
Spain Golden Visa
To become an eligible applicant for the Golden Visa for Spain, you're required to make one of the following investments:
Investing at least €500,000 in Spain real estate

Buying shares in a Spanish company or fund that's worth at least €1 million

Depositing at least €1 million in a Spanish bank

Buying at least €2 million worth of Spanish government debt 
Healthcare in Spain
There are two types of healthcare systems in Spain: public and private. As long as you keep paying into the Spanish security system, you and your family have access to public treatment. However, waiting periods in public institutions take longer. If you prefer to get quicker service, you may want to consider getting private insurance. There are many options for private insurance plans that you can choose from. 
Best Cities To Retire in Spain
It's hard to choose the city you'll retire in Spain because there are so many wonderful options. Some locations offer the perfect mountain view and fresh climate, or brilliant coastlines, while others offer vivid urban life. 
Here are the top five cities in Spain to retire in:arcelona
Granada

Madrid

Malaga

Valencia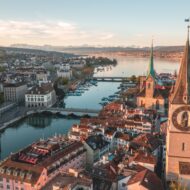 Switzerland
#2 in Best Countries to Retire
Switzerland is the second-best country to retire in the world for its natural beauty, stable economy, and excellent healthcare system, which is a great appeal for retirees from all over the globe.
Switzerland is a small Central European country and one of the wealthiest in the world. With its economic stability, well-developed public health system, low corruption, favorable tax environment, and safety, Switzerland is an ideal country for a comfortable retirement.
The criteria for a Switzerland retirement visa are as follows:
EU Citizens:
Proving that you have adequate financial means to get by

Having comprehensive insurance
Non-EU Citizens:
Being 55 or older

Proving that you have adequate financial means to get by

Living in Switzerland throughout most of the year

Delivering proof of relevance to Switzerland (i.e. owning a property in the country, being of Swiss origin, or having resided in Switzerland for an adequate period)

Exhibiting proof of health insurance
Healthcare in Switzerland
To benefit from the excellent healthcare in Switzerland, you're required to enroll in the system and make monthly payments. The amount you pay varies depending on your insurance plan. A retention charge is also included in Swiss health insurance. This charge is fixed at CHF 700 per year for adults and CHF 350 for children.
Best Cities To Retire in Switzerland
Switzerland has a great deal to offer pensioners who have adequate financial means. Although it's one of the most expensive countries in the world, some cities are less pricey. 
Below are the best cities to retire in Switzerland:
Vaud

Zurich 

Zug

Appenzell Ausserrhoden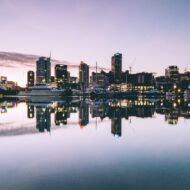 New Zealand
#1 in Best Countries to Retire
New Zealand is an island nation located southeast of Australia in the Pacific Ocean. The island has stunning nature and pure beaches, sprawling before the picturesque mountains. 
In addition to its magnificent landscapes, having seen incredible growth following its independence in 1907, New Zealand exhibits immense tourism and manufacturing activity, excellent education facilities, and an expanding economy. 
New Zealand offers two visa options for those who want to relocate there as a retiree. These options are as follows:
The Temporary Retirement Category: This visa program requires you to be 66 or older. To become an eligible applicant, you need to invest NZ$750,000 and prove that you have settlement funds that amount to the same. In addition to meeting these requirements, you need to have at least NZ$60,000 of annual income in addition to comprehensive insurance. 
The Parent Category: To be eligible for this category, you need to have a child that's a citizen or resident of New Zealand to support your application. The parent visa allows you to stay indefinitely in New Zealand upon your investment which amounts to NZ$1 million.
Healthcare in New Zealand
New Zealand offers various public and private healthcare options. As long as you're registered in the system, you can benefit from discounted or free healthcare as a New Zealand resident because the healthcare is funded by taxes. 
Best Cities To Retire in New Zealand
Numerous reasons make New Zealand the perfect place for retirement, including its magnificent nature, financial and political stability, excellent education and healthcare, and mild weather. Furthermore, the predominant language in New Zealand is English. Hence, you won't be having much of a communication problem. 
What are the best New Zealand cities for retirees, then? Find the top five below:
Marlborough

Bay of Islands

Central Otago

Kapiti Coast

Auckland
Conclusion
The ideal country to retire will vary greatly depending on individual needs, preferences, and financial circumstances. Whether you're drawn to calm beachside living, a bustling city, or the close-knit community of a small town, the perfect retirement spot is a personal choice.
Factors such as cost of living, climate, proximity to family, and personal interests play vital roles in this life-changing decision. It's also important to have the essential amenities, healthcare, recreational activities, and a sense of community readily accessible.
Remember, retirement is a significant chapter in life, and choosing the right location is about creating a space where you can enjoy this phase to the fullest. 
You may also want to check our article on the best countries in the world.
Frequently Asked Questions