Permanent Residence vs Citizenship: What You Need To Know
There are a lot of factors when comparing what it means to be a permanent resident or official citizen of a country. We know from experience that these can be confusing from time to time. So, we've decided to clarify the differences in an article for our community members who want to apply for residence or citizenship programs. Let's get started.
Who Is a Permanent Resident?
To be a permanent resident of a country means that you're a legalized resident of a nation of which you're not a citizen of. However, despite not being a citizen, you still have the legal right to live in the country on a permanent basis. Let us provide a clear example of what a permanent resident of a nation is: For example, in the United States of America permanent residents are often referred to as 'green card holders'. In essence, to be a permanent resident means to be a legalized resident of a nation on a permanent basis, despite not being a citizen.
Who Is a Citizen?
In contrast, to be a citizen has its meaning. A citizen is a person who is legally recognized as belonging to or being a part of a nation. The conditions to be recognized as a citizen of a nation vary from country to country. However, these conditions are usually through being born in a country, having lived within the country for a period between 5-10 years, or having been granted refugee status by the country.
Permanent Resident vs Citizen: What's the Difference?
We've now established a basic definition of what both a permanent resident of a nation and a citizen of a nation is. The next question regarding these two legal statuses is, how do they contrast to each other? In this section, we'll summarise a few key differences between life as a permanent resident and life as a citizen.
Renewals
When it comes to being a permanent resident, one of the major annoyances that can pop up is the requirement of renewal. Every so often, depending on the nation, you're required to renew your status as a permanent resident. Usually, this isn't an issue, especially if you've been living in the country for quite some time and have become familiar with the consistency of the renewal process. However, it's still one more step that stands in the way in contrast to being a legal citizen. Legal citizens of a nation have no requirement for renewal of their status and obtain their status as a legal citizen of without any further requirements.
Right to Apply for a Passport
One of the main differences between being a permanent resident and a citizen is the right to apply for a passport for the nation you're living in. For example, Irish citizens have a right to apply for an Irish passport, whereas permanent residents don't. It's clear why, but this can create issues, especially if you want to move around the EU.
If you have a passport for the nation you're living in, and that nation is within the European Union, your opportunities for moving open up. The opportunity to work and study abroad gets simpler, too. Thus, having a passport as a citizen is a huge benefit, especially in the nations of the European Union.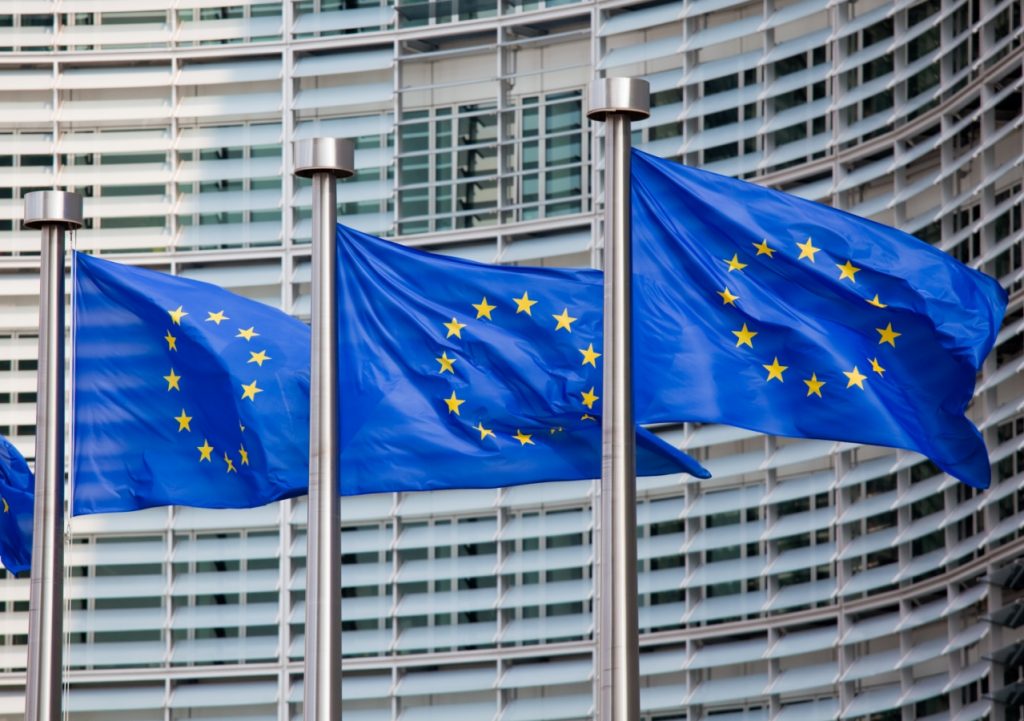 Voting Rights
Another of the major differences across the world when it comes to permanent residents and citizens is their right to vote. In most countries, you're prohibited from having a say through voting in elections until you've been living in that country for a certain amount of time. Through living in a nation for a certain period, you then can go about gaining your citizenship and thus, vote in elections and referendums.
If you are a citizen of a country, as said, you have full rights to vote so long as you reach the age requirements of said nation.
Employment
This can vary from country to country but in most countries, in particular ones such as the United States, you can apply for jobs and work so long as you have your 'green card' which is essentially your proof of permanent residence.
This can also apply to being self-employed. However, you will need to follow the due steps required for setting up or continuing a business in a foreign country. Such as registering and providing tax details and information of that ilk. Income is also something that can vary depending on your status, but this also applies in a variety of ways in terms of what job you're working or whether you are self-employed. These varying factors can impact details such as tax requirements and more.
European Union and the Schengen Area
It's useful to understand the Schengen area and EU to get the full picture of European citizenship and residence.
The Schengen Area consists of 26 countries as we've shown in the map below. Bulgaria, Croatia, Cyprus, Ireland, and Romania aren't in the Schengen area, although they're in the European Union. The Schengen area consists of some countries which don't belong to EU states, such as Iceland, Norway, Switzerland, and Lichtenstein.
If you're an EU citizen or a permanent resident in an EU country, you have the right to move freely in the EU. When you complete your stay in an EU country for 5 years, you might be eligible to be given a "long-term resident" status. This status will give similar rights to an EU citizen has. These rights include tax benefits, social protection, and education. However, you'll not have the right to vote in national elections, serve in the army, or join the government departments. 
How To Get EU Citizenship
Let us first explain that every EU country has its own rules for citizenship. So there's no specific timeline and criteria that fits all. Plus, some countries put restrictions on dual citizenship. It'll be wise to check all the requirements before you commit yourself to a long-term plan. 
For example, Portugal allows citizenship after 5-years of residency in the country. It also allows dual citizenship. However, note that there's a Portuguese language test involved in the process.
For Spain, the requirement is 10 years of residency and it's under limited circumstances. The time to citizenship in Greece is minimum 7 seven years and it's still possible with some conditions.
Check our guide on Dual Citizenship for further reading.
Conclusion 
There you have it. We've gone about trying to clarify what it means to be a permanent resident in a country. As well as this, we've also clarified what it means to be a citizen in a country. Along the way we have also looked into the comparisons between the two in a number of areas of society, such as renewals, rights, and employment, and how the differences between the two statuses vary in the aforementioned areas. We hope this article has helped clarify any of the outliers between being a permanent resident and a citizen of a nation.