Best Healthcare in the World in 2023
Among the countless medical systems worldwide, there exists a select few that stand resolutely at the zenith of excellence, redefining the boundaries of human care. In this article, we venture into the realm of the "Best Healthcare in the World," where ingenuity meets compassion, and innovation merges seamlessly with expertise.
From groundbreaking advancements in medical technology to harmoniously integrated healthcare networks, these exceptional havens of healing epitomize the art of human-centered medicine. Join us as we unravel the factors that make them the unparalleled giants of global healthcare.
Countries with the Best Healthcare in the World
According to LPI (Legatum Prosperity Index), the following countries offer the best healthcare in the world. The last column to the right of the table shows the Health Care Index ranking of the CEO World Magazine. 
| | | |
| --- | --- | --- |
| Country | LPI 2020 Ranking | CEO World Ranking |
| Taiwan | 20 | 2 |
| Japan | 19 | 5 |
| United States | 18 | 30 |
| Hong Kong | 17 | 36 |
| Australia | 16 | 6 |
| Singapore | 15 | 24 |
| Canada | 14 | 23 |
| United Kingdom | 13 | 10 |
| Ireland | 12 | 80 |
| Iceland | 11 | 41 |
| Austria | 10 | 4 |
| Luxembourg | 9 |   |
| Germany | 8 | 17 |
| New Zealand | 7 | 16 |
| Netherlands | 6 | 11 |
| Finland | 5 | 12 |
| Sweden | 4 | 28 |
| Switzerland | 3 | 18 |
| Norway | 2 | 15 |
| Denmark | 1 | 3 |
Methodology: LPI & HCI
LPI (Legatum Prosperity Index): LPI is a comprehensive tool that assesses a country's overall prosperity across various dimensions, including healthcare. It evaluates healthcare quality based on indicators such as access to healthcare services, infrastructure, health outcomes, and public health policies. LPI considers both objective data and subjective perceptions to provide a holistic understanding of a country's healthcare system. By analyzing these factors, LPI aims to gauge the overall effectiveness and inclusivity of healthcare provision in a nation.
CEOWorld Magazine's Health Care Index: CEOWorld Magazine's Health Care Index is a ranking system that evaluates and compares the healthcare systems of different countries. It considers factors such as healthcare infrastructure, quality of care, healthcare access, health technology, and patient satisfaction. The index combines objective data with expert opinions and surveys to generate a comprehensive assessment of a country's healthcare quality. By capturing diverse perspectives and utilizing quantitative data, the Health Care Index provides insights into the strengths and weaknesses of healthcare systems worldwide.
Both LPI and CEOWorld Magazine's Health Care Index contribute to the understanding of healthcare quality by utilizing various indicators and assessment methodologies. They offer valuable insights for policymakers, researchers, and stakeholders to identify areas for improvement and make informed decisions to enhance healthcare systems globally.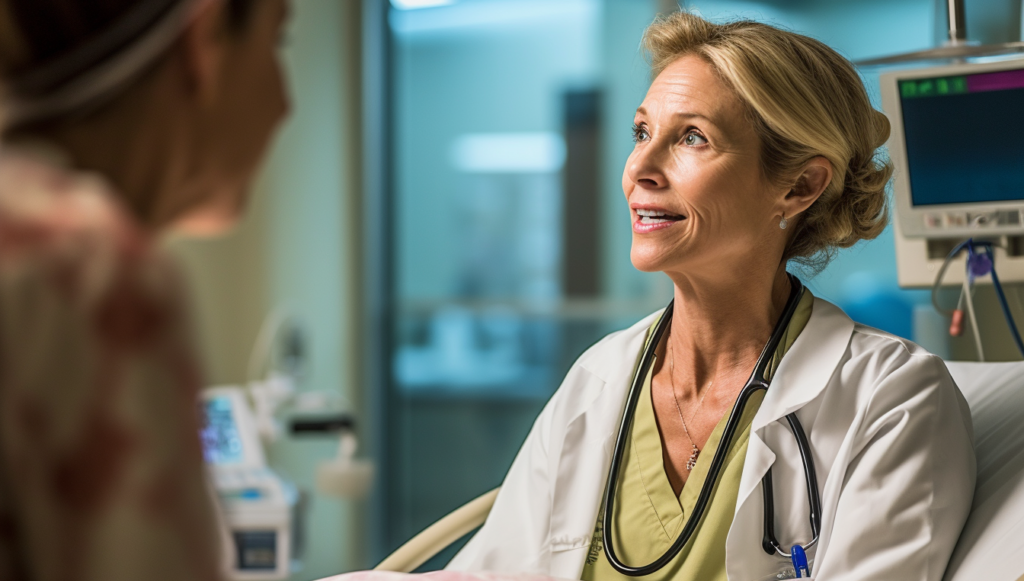 Ways to Improve Healthcare Systems
Embrace preventive care: Prioritize investments in proactive healthcare measures, such as widespread vaccination programs, health education campaigns, and regular check-ups. By shifting focus towards prevention, countries can curb the burden of disease and promote long-term well-being.

Foster innovation and research: Encourage collaboration between academia, healthcare providers, and industry experts to drive cutting-edge advancements. Embrace emerging technologies, telemedicine, and data-driven approaches to enhance diagnostics, treatment, and patient outcomes.

Strengthen primary healthcare: Bolster primary care services to act as the foundation of the healthcare system. Develop robust networks of well-trained primary care providers, ensuring accessible and comprehensive care for all citizens.

Focus on mental health: Acknowledge the significance of mental well-being and integrate mental health services seamlessly into healthcare systems. Prioritize awareness, destigmatization, and allocation of resources for effective prevention, diagnosis, and treatment of mental health disorders.

Enhance healthcare infrastructure: Invest in modern healthcare facilities, medical equipment, and digital infrastructure to optimize healthcare delivery. Streamline administrative processes, enhance interoperability, and prioritize patient-centric approaches.

Foster a culture of continuous learning: Encourage healthcare professionals to engage in lifelong learning, embracing evidence-based practices and staying abreast of emerging trends. Support professional development programs, research opportunities, and knowledge-sharing platforms.

Prioritize equitable access: Ensure universal access to quality healthcare services, regardless of socioeconomic status, geographical location, or demographic factors. Address health disparities through targeted policies, outreach programs, and equitable resource allocation.

Collaborate across borders: Facilitate international cooperation, knowledge exchange, and best practice sharing among healthcare systems. Learn from successful models, adapt effective strategies, and foster a global perspective to drive collective improvement.
10 Countries with the Weakest Healthcare in the World
| | | |
| --- | --- | --- |
| Country | LPI 2020 Ranking | CEO World Ranking |
| Burundi | 157 | N/A |
| Syria | 158 | N/A |
| Eritrea | 160 | N/A |
| Dr Congo | 161 | N/A |
| Afghanistan | 162 | N/A |
| Somalia | 163 | N/A |
| Chad | 164 | N/A |
| Yemen | 165 | N/A |
| Central African Republic | 166 | N/A |
| South Sudan | 167 | N/A |
Best Healthcare in the World: Conclusion
As we reflect on the quest for exceptional healthcare, we must remember that it is not merely about rankings and numbers, but about the profound impact on human lives. It requires tireless dedication, unwavering commitment, and a relentless pursuit of excellence. By embracing preventive care, fostering innovation, strengthening primary health care, prioritizing mental well-being, enhancing infrastructure, promoting continuous learning, ensuring equitable access, and fostering global collaboration, nations can pave the path toward a brighter and healthier future. 
Let us envision a world where healthcare knows no boundaries, where compassion and expertise intertwine, and where every individual receives the care they deserve. As we navigate the intricate landscapes of healthcare systems, let us embark on this collective journey with a steadfast resolve to redefine the standards of healthcare, empowering generations to thrive and flourish in the embrace of the best healthcare the world has to offer
What factors contribute to the best healthcare in the world?
The best healthcare in the world is shaped by various factors, such as a well-functioning healthcare system, strong public and private health care sectors, quality healthcare services, and high overall health system performance. These elements work together harmoniously to ensure optimal health outcomes for individuals and communities.
How does private health insurance impact the best healthcare systems?
Private health insurance plays a significant role in the best healthcare systems by offering additional coverage and access to private hospitals and specialized care. It provides individuals with a greater set of choices, shorter waiting times, and enhanced services, supplementing the offerings of public healthcare. This dual system of public and private healthcare contributes to the overall strength and resilience of the healthcare system.
What is the role of the World Health Organization (WHO) in assessing the best healthcare systems?
The World Health Organization (WHO) plays a crucial role in assessing and monitoring healthcare systems globally. It provides valuable insights, data analysis, and guidance to help countries improve their healthcare systems. Through rigorous evaluation, the World Health Organization assesses the quality, efficiency, and accessibility of healthcare, facilitating comparisons and identifying areas for improvement to achieve the best healthcare outcomes for all.
How do health systems contribute to the best healthcare around the world?
A country's healthcare system encompass the interconnected components, policies, and resources that collectively provide healthcare to individuals and populations. By fostering effective governance, infrastructure development, healthcare financing, highly trained health care professionals, and evidence-based practices, health systems lay the foundation for the best healthcare. Well-integrated and coordinated health systems ensure equitable access, promote preventive care, and deliver high-quality services, contributing to improved overall health and well-being.
Are private hospitals an essential part of the best healthcare systems?
Private hospitals are integral to the best healthcare systems, as they provide specialized services, advanced medical technologies, and shorter waiting times for patients. Their presence fosters competition and innovation within the healthcare landscape, enhancing the overall quality and efficiency of the system. The coexistence of public and private healthcare facilities ensures a comprehensive range of services, catering to the diverse needs of individuals and improving overall healthcare outcomes.
How does overall health system performance affect the best healthcare?
Overall health system performance is a crucial determinant of the best healthcare. It encompasses indicators such as access, quality of care, health outcomes, patient satisfaction, and efficiency. A well-performing health system demonstrates effectiveness in delivering timely, safe, and patient-centered care. It prioritizes evidence-based practices, continuous improvement, and equitable access, thereby fostering the optimal delivery of healthcare services to individuals and communities.