Most Beautiful Countries in the World in 2023
Every country has something to offer, including great food, jaw-dropping architecture, history, and much more. However, beauty is a difficult concept to quantify but a new study intends to rank the world's 50 most beautiful countries by analyzing the number of natural wonders in each place, including coral reefs and tropical rainforests, as well as volcanoes, glaciers, and other natural wonders.
So, if you consider yourself a nature lover, keep reading to find your next destination.
Most Beautiful Countries in the World: Top 10
Here's the list of the top 10 countries where you can find the most natural sights per 100,000 square kilometers, including mountains, volcanoes, coral reefs, and more. At the bottom, we've also included the full list.
10. Comoros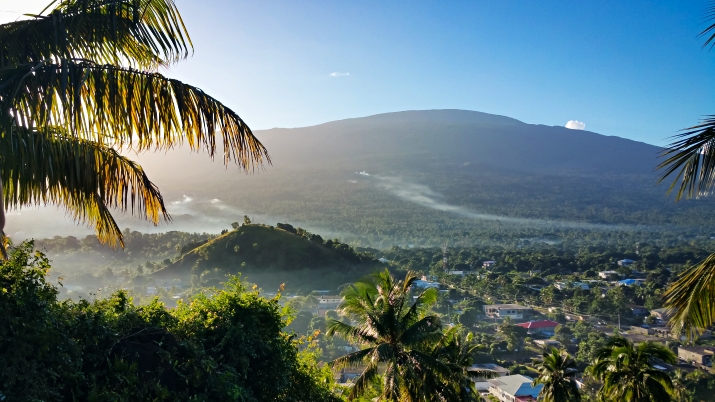 The Comoro archipelago is located north of Madagascar in the Indian Ocean. It consists of four volcanic islands that are bordered by coral reefs.
Comoros boasts several beautiful beaches, and visits here include plenty of time to rest, swim, and snorkel. However, it's also worth packing your hiking boots because Comoros offers opportunities for active exploration. All of the islands include hiking routes, many of which wind through virgin rainforest.
The Comoros Islands are rarely visited, with only approximately 12,000 tourists per year. As a result, tourist infrastructure is almost non-existent.
9. Papua New Guinea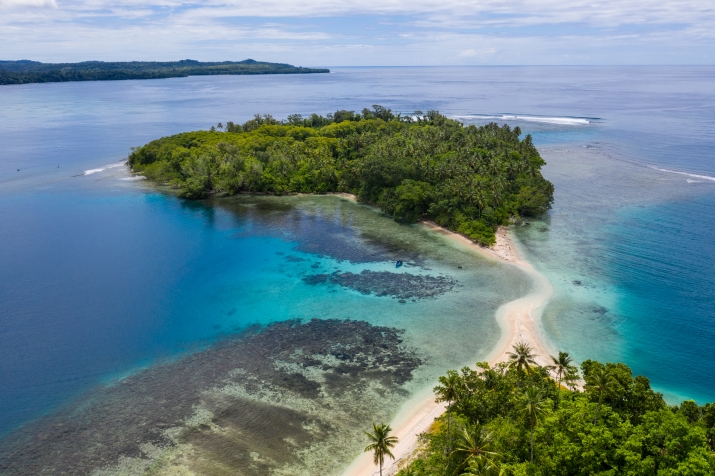 Papua New Guinea, 160 kilometers north of Australia, is part of a large arc of mountains that stretches from Asia, through Indonesia, and into the South Pacific. Papua New Guinea is made up of over 600 islands, with the highlands housing more than a third of the population.
Papua New Guinea offers stunningly diverse and dramatic scenery, with a majestic mountainous landscape piercing the skyline. The country is home to volcanic mountains, pristine rainforests, fertile valleys, and cascading waterfalls.
Papua New Guinea is one of the world's least-visited countries, which allows it to retain its rough and natural beauty, free of mass tourism and infrastructure. Because of the low human population and physical remoteness, many coral reefs in Papua New Guinea have remained healthy.
8. France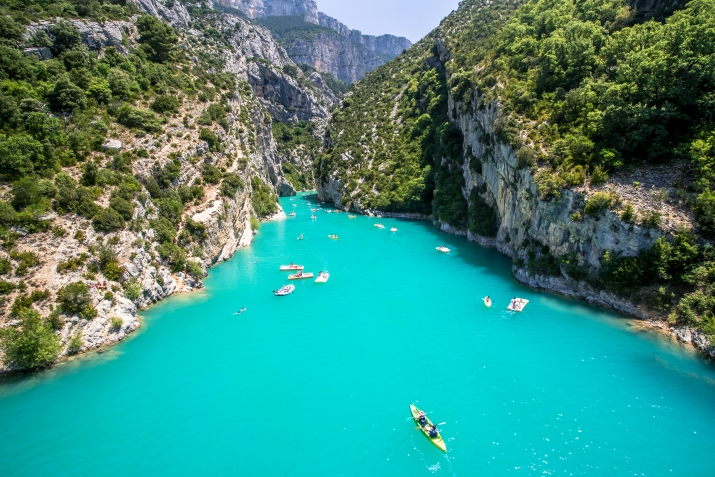 France is mostly known for its food and art scene but the country offers more than that. From the stunning Gorges du Verdon, the largest canyon in Europe, to the Dune du Pilat, Europe's highest dune, France is a country full of natural wonders.
France's landscape is very diverse. On the southeast coast, where the French Riviera is located, there are gorgeous beaches, and in the south and east, you can see the snow-capped French Alps. The French Alps are home to Europe's tallest peak, Monte Blanc, which stands at a staggering 4,810 meters!
7. India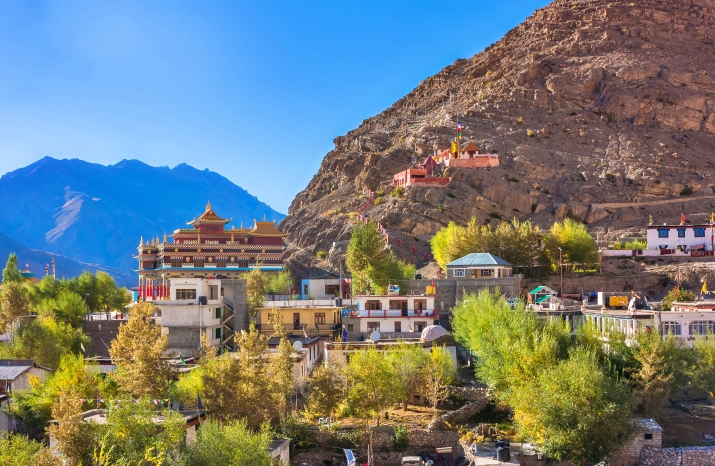 India, the world's seventh-largest country, is distinguished from the rest of Asia with its mountains and the sea, which give the country a distinct geographical identity. 
Many gorgeous and mighty mountain peaks and ranges can be found on the Indian peninsula. The Great Himalayas, which contain nearly all of the world's high peaks, are the most visible.
India is home to a varied range of flora and fauna, as well as numerous national parks, wildlife sanctuaries, and biosphere reserves, all of which provide enchanting wildlife sightings.
6. Kenya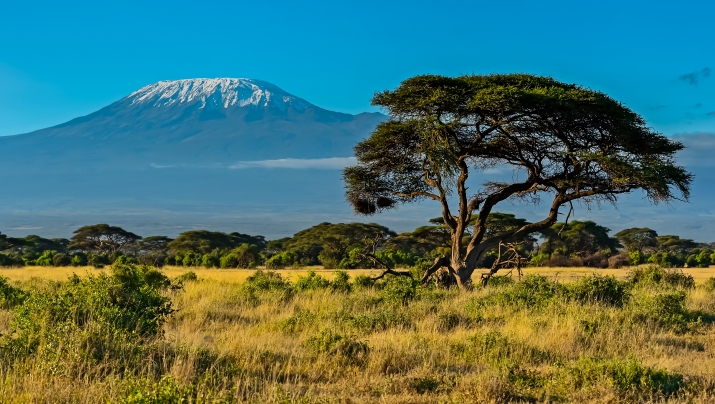 Kenya is an excellent place to start if you're interested in touring throughout Africa. The country is located in East Africa with a coastline on the Indian Ocean. Kenya is home to savannahs, the dramatic Great Rift Valley, and mountain highlands. 
Diani Beach, considered to be the best beach in Africa, is located in Kenya and is famous for its coral reefs. Mida Creek, Hell's Gate National Park, and Shanzu Beach are among the other natural attractions in the country.
5. Mexico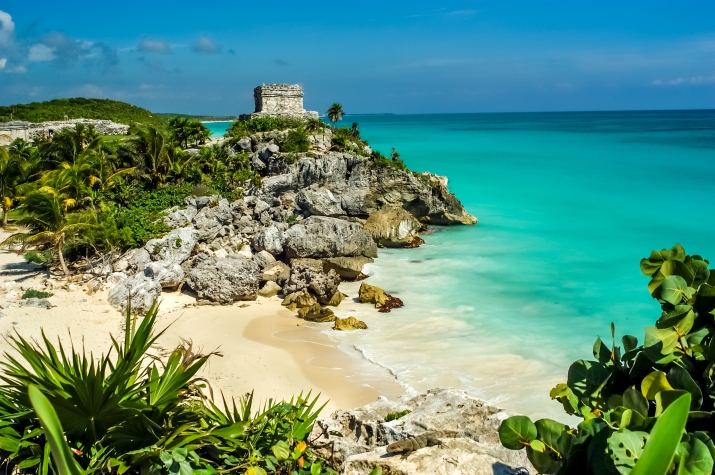 Mexico is known for its beaches and desserts, as well as a few key cities such as Mexico City and San Miguel de Allende, but many people are unaware that it is also a country with breathtaking natural beauty. Mexico is remarkably diversified in terms of vegetation, wildlife, and breathtaking vistas. In fact, in terms of biodiversity, it is one of the top five countries on the planet.
With steep mountains and deep valleys in the center, wide deserts in the north, and dense rain forests in the south and east, Mexico is a land of contrasts.
4. Tanzania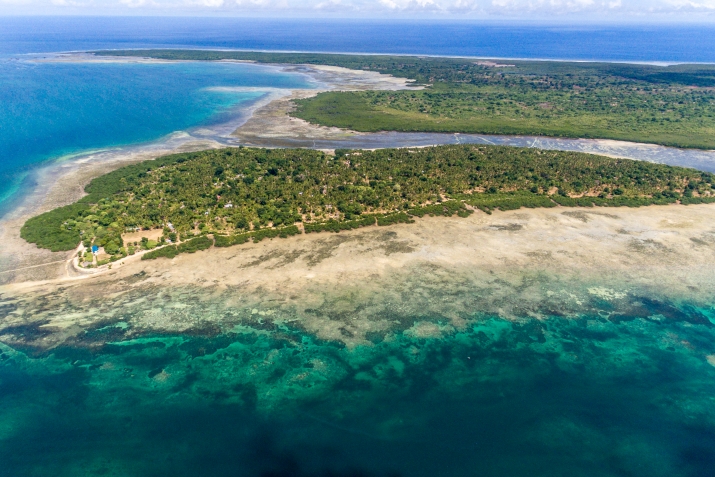 Forests and woodland encompass over a third of Tanzania, including the coastal forests and thickets of Tanzania. Wildebeest, lions, antelope, cheetahs, and flamingos thrive in vast swaths of land that have been almost untouched.
Coral reefs may be found over much of Tanzania's coastline, and well-developed barrier reefs can be found along the majority of the islands' ocean-facing eastern shore. About two-thirds of Tanzania's continental shelf is covered by reefs.
3. Colombia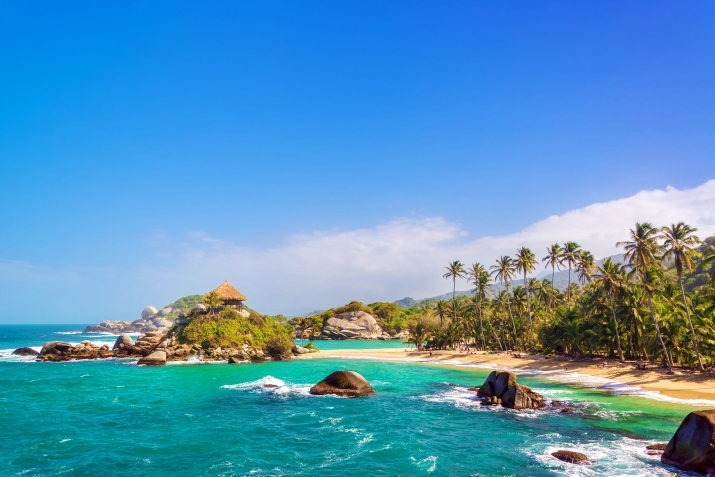 Colombia is the world's second most biodiverse country, after Brazil, and a nature lover's dream trip destination with its numerous natural wonders.
Colombia's unique ecology allows incredible natural beauties to be found all around the country. The country has a diverse topography, ranging from the Andes mountains to the Amazon rainforests, and it has 500,000 square kilometers of tropical forest.
2. New Zealand
Thousands of people rush to New Zealand to experience its natural beauty for themselves, thanks to its diversified geography. Rolling hills, mountain peaks, and active volcanoes can all be found in New Zealand.
New Zealand also boasts a high number of glaciers, with over 5,000 per 100,000 square kilometers. The country's coastline is 15,000 kilometers long, making it the world's ninth longest. There are road trips that will keep you in contact with the sea every step of the way if you're an ocean lover.
All this explains why New Zealand has been chosen as a shooting location by many productions and films, including the Lord of the Rings.
1. Indonesia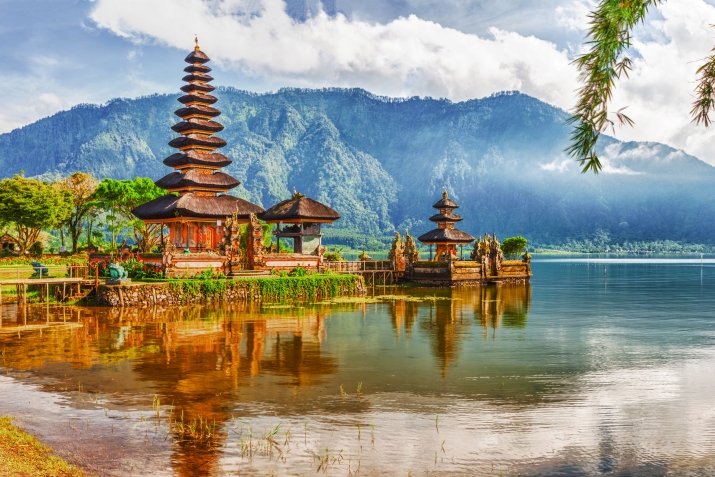 Indonesia, with more than 17,000 islands, has a natural beauty score of 7.77 out of 10 and sits at the top of the list as the most beautiful country in the world. Over 50,000 square kilometers of coral reef, rich with life, lie just off the coasts of Indonesia's islands, much of which may be visited from Bali.
The tropical forests of Sumatra and Kalimantan and a number of UNESCO World Heritage Sites, such as the Komodo National Park, are among Indonesia's most popular natural attractions.
The Bottom Line
In conclusion, the world is filled with incredibly beautiful countries, each with their unique landscapes, cultures, and histories. From the turquoise waters of the Maldives to the snow-capped peaks of Switzerland, the world's most beautiful countries offer an escape from the mundane and an opportunity to explore the natural wonders of our planet.
Whether you prefer to bask in the sun on a white sand beach or hike through rugged mountain terrain, there is a beautiful country out there waiting for you to discover it. Traveling can broaden your horizons, introduce you to new people and cultures, and give you a deeper appreciation for the world we live in.
Whether you travel alone, with family or friends, or as part of a group, the world is waiting for you to explore its beauty.
The 50 Most Beautiful Countries – Full List
1. Indonesia
2. New Zealand
3. Colombia
4. Tanzania
5. Mexico
6. Kenya
7. India
8. France
9. Papua New Guinea
10. Comoros
11. Ecuador
12. The United States
13. Vanuatu
14. Japan
15. The Solomon Islands
16. Italy
17. The Philippines
18. Peru
19. Australia
20. Costa Rica
21. Norway
22. Argentina
23. Grenada
24. Malaysia
25. Tonga
26. Iran
27. Saint Vincent & the Grenadines
28. Saint Kitts & Nevis
29. Chile
30. China
31. Samoa
32. Bolivia
33. Nicaragua
34. Eritrea
35. Jamaica
36. Cape Verde
37. Greece
38. Thailand
39. Venezuela
40. El Salvador
41. Myanmar
42. Uganda
43. Iceland
44. Russia
45. The Dominican Republic
46. Switzerland
47. The Northern Mariana Islands
48. Haiti
49. Panama
50. Sweden