Serviced Apartments: The Beginner's Guide
With so many accommodation options available for expats and digital nomads, choosing the right one can be overwhelming.
But have you considered serviced apartments? They're not your typical hotel rooms, and they're becoming increasingly popular for a reason. With all the comforts of a home, you'll find that staying in a serviced apartment is a great way to make the most of your extended stay.
You might be thinking, "Aren't Airbnb units and serviced apartments basically the same thing?" Not quite! While they may seem similar at first glance, there are some key differences that make serviced apartments stand out. So, if you're wondering what makes serviced apartments a better choice for your next stay, look no further. This ultimate guide will answer all your questions and help you find the perfect accommodation for your needs. Let's dive in!
What Is a Serviced Apartment?
A serviced apartment is a fully furnished apartment and you can stay in those types of apartments during your short-term or long-term stays. Just by paying the rent, you can have all kinds of accommodation amenities and feel like you are staying at your place. 
All included opportunities such as kitchen, furniture and the fact that it has more square meters than regular hotel rooms will make you feel as if you are living there instead of traveling. You can do your laundry, watch your TV, and cook your dinner in serviced apartments. Shortly, you can do everything that you do in your place.
Depending on your preferred package, you can also avail of a housekeeping facility in a serviced apartment, if available.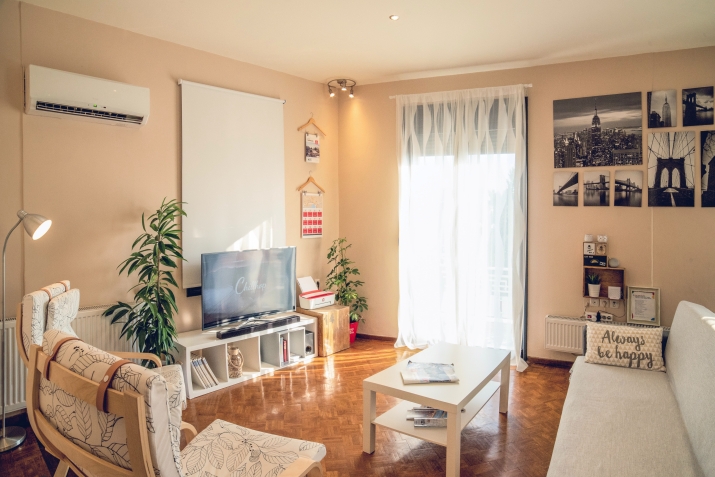 Why Stay in a Serviced Apartment Instead of a Traditional Hotel Room?
The feeling which makes you feel like home can be one of the main differences between hotel rooms and serviced apartments. In addition to that, you'll have more space than you'll have in a traditional hotel room and this will make you feel more comfortable and cozier. Especially if you are a digital nomad or a remote worker who travels a lot you may desire to have the warmth of your own home. If this is the occasion, a serviced apartment is the right place to stay. 
Besides, if you are planning to stay more than a couple of days, serviced apartments are more affordable for longer stays. In other words, if you travel a lot, choosing a serviced apartment will be more sustainable for your wallet. Also, particularly for your touristic stays, you may want to stay in a place which is located in more central places and serviced apartments serve that purpose very well. 
What Makes Hotel Stays and Serviced Apartments Different?
One of the main differences between a hotel room and a serviced apartment is the length of the stay. Normally, traditional hotel rooms are not convenient for long stays. In a hotel room, you will have a smaller space than in a serviced apartment and it can be quite difficult to stay in a little room for a long time. Especially if you need a working place or a place that needs to separate your living and sleeping area, serviced apartments are the right choice. Similar to your home, you can sleep in a different place and work or rest in front of the TV in another. Serviced apartments will be meeting your needs on such occasions. 
Also, if you want to cook your meal, serviced apartments will be providing a fully equipped kitchen for your needs. Hotel rooms sometimes have kitchens too but they are quite smaller when compared to a serviced room kitchen. To be more specific, staying in a serviced apartment will be much more comfortable than staying in a hotel room.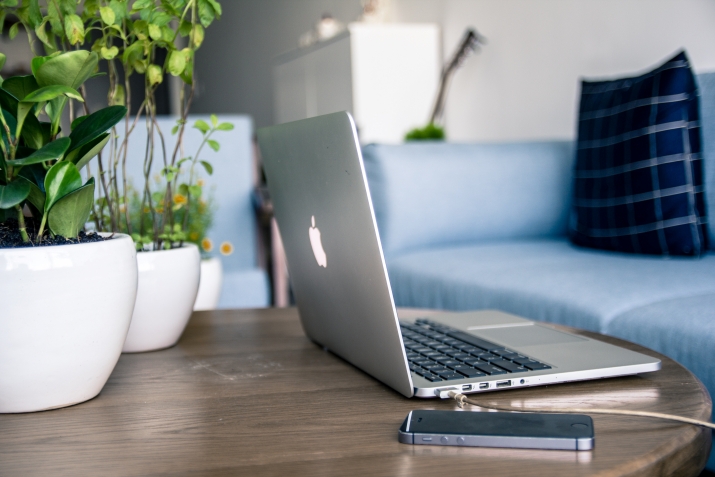 The Bottom Line
There you have it. We've given you an introduction to serviced apartments. Serviced apartments are great alternatives if you're bored with traditional hotel rooms and want to live like a local wherever you're traveling to…
Have you ever stayed in a serviced apartment? Are you planning to stay in one? Let us know…
FAQ
What is the meaning of serviced apartments?
A serviced apartment is a fully furnished apartment that you can stay in during your travels. You can consider staying in serviced apartments both on your long-term and short-term trips. You can take advantage of the furniture such as the washing machine and television which will make you feel and give you a sense of coziness in your place.  
Are serviced apartments worth it?
A serviced apartment is definitely worth its price. The fact that they have more space than a hotel room makes them more livable, particularly for your long-term stays. In addition to that, with their fully furnished kitchen, you can cook your meal and this will also make your stay wallet-friendly. 
Why do people stay in serviced apartments?
For the people who are searching for a place to stay for their journeys, serviced apartments can be the right choice. Because serviced apartments offer all utilities and an area for living. You can chill out after a long touristic day on your couch and prepare your breakfast in the morning before going out again.
Why are serviced apartments cheaper than hotels?
Serviced apartments are cheaper than hotel rooms as they are flats. The rent of a flat is almost always cheaper than a hotel room. Besides, when you stay in a hotel, most of the time you eat outside which makes you pay more during your stay.
What is the difference between serviced apartments and condominiums?
The main difference between serviced apartments and condominiums is the status of the land. Serviced apartments' aim is to be used as a commercial area while the condominium is more like a residential area. This fact makes them different in their legal status when it comes to paying the taxes etc.
Is Airbnb a serviced apartment?
Although Airbnb and serviced apartments look very similar to each other, they have deterministic differences. The main difference between them is that the serviced apartments are in the business. That means that when you are staying in a serviced apartment, you will have sustainable quality and you don't have to look for the right quality before you travel.
Are serviced apartments residential property?
A serviced apartment is not residential property. Their title is commercial. The difference between residential and commercial properties is that residential properties are built for living while commercial properties are built for business.
 Can I buy a serviced apartment?
You can buy a serviced apartment. Especially in tourist destinations, buying a serviced apartment can be a good investment for the future.
How can I find a safe and reliable serviced apartment?
Most online booking sites offer a filter option and sometimes a separate category for serviced apartment searches.