Places to Travel Without a Passport (for US Citizens)
Ever dreamed of jetting off without the stress of passport paperwork?
Maybe you're a quick decision-maker when it comes to taking a flight away from day-to-day hassles or you just don't feel like renewing your out-of-date passport or even grappling with the visa application formalities.
In either case, discover an array of fascinating destinations, learn about their unique features, and let us inspire your next adventure. Explore passport-free travel spots that might just be your ideal solution for a spontaneous getaway.
Quick Reminders:
🇺🇸  These destinations are visa-free for Americans only.
✈️  Some of these countries require a passport if you travel by air.
Now let's dive a little bit deep into what these places to travel without a passport got to offer. 
Places To Visit Without a Passport
1. Canada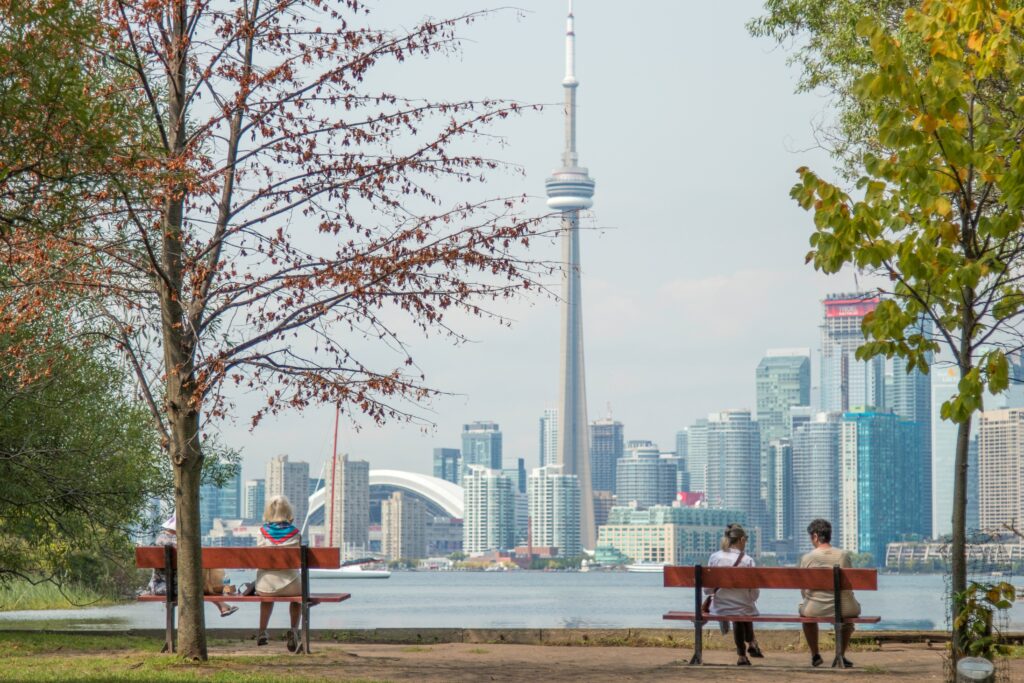 If you're looking for a culturally diverse environment with a peaceful society, then you've come to the right place! Canada is one of the best examples of safety, tolerance, and multiculturalism. Not to mention the brilliant lakes, rivers, and mountains that carve out jaw-dropping scenery for visitors to indulge in.
Go for the Canadian Rockies if you'd like to experience wildlife adventures. Or else if you're more into living the urban feel with modern skyscrapers but still want to have the option to visit historical sites, then Toronto and Vancouver are the best options. June to August is the best season to visit Niagara Falls. If you're a jazz-lover, be sure not to miss the Montreal Jazz Festival at the end of June. Although Canada is one of the places you can go without a passport, this is valid only through arrivals through land or sea.
2. Mexico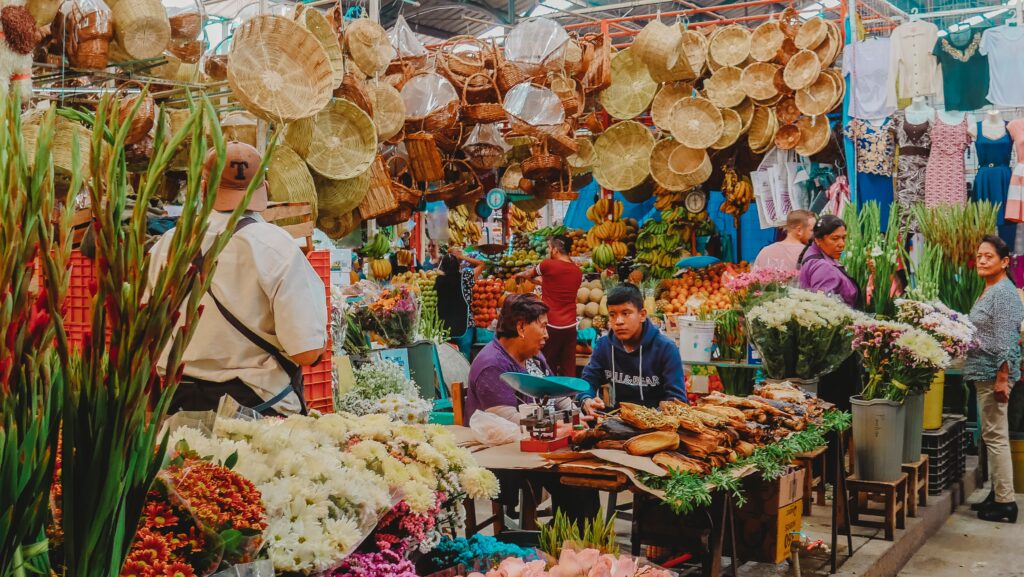 Like a kaleidoscope of wonders, Mexico always has a great taste to offer for culture-seeking travelers. Painted in beautiful colors, Mexico is definitely a top reply that should be coming to your mind as a US citizen when the question of "where can I go without a passport?" suddenly pops up. Worth a try even only for its mouth-watering cuisine. 
Music, art, and dance live in the heart of Mexico City – a gorgeous ancient capital with some marvelous architecture, contemporary galleries, and vibrant daily life. Tranquility is what you will find in Costa Maya if you're seeking a laid-back occasion. Guadalajara is the mariachi land, a great place to feed your craft shopping needs, and one of the best options to eat out in Western Mexico. And it goes without saying that one should explore along the breath-taking shores of the Pacific Coastline, a surfer's heaven backed by splendid towns in all their natural beauty.
3. Puerto Rico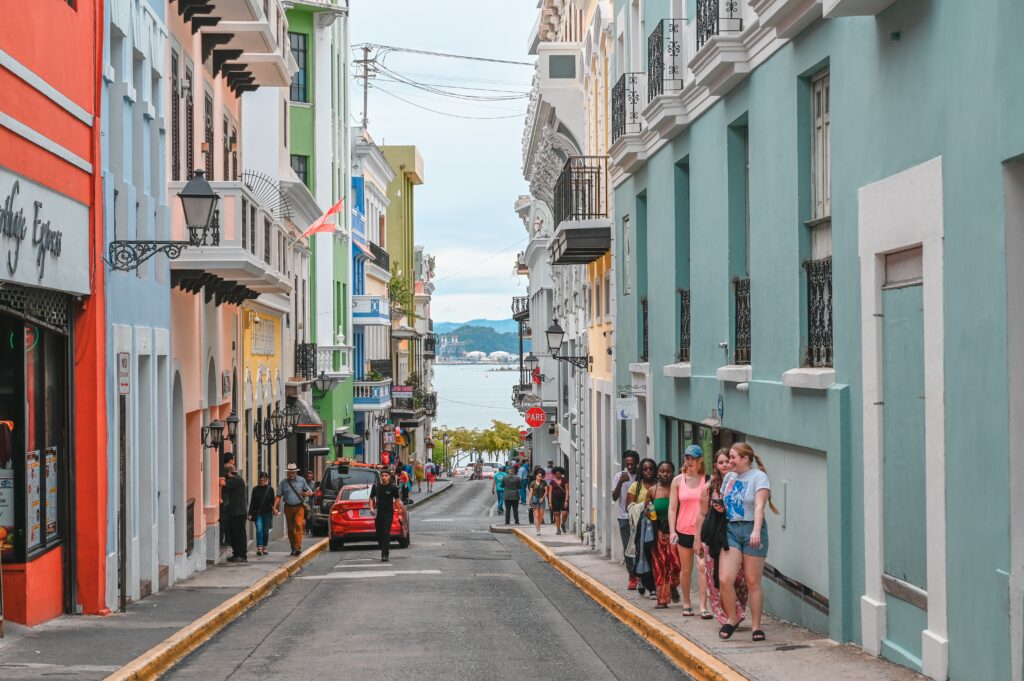 Another no-passport heaven with crystal-clear azure waters and sun-washed beaches is the island of Puerto Rico, a true delight for Caribbean experience seekers. The Spanish influence is felt all over the island which is a heritage from colonial times. It's very close to Miami, a perfect getaway for a tropical vacation. A myriad number of things to do in Puerto Rico and it's only a step away from the US mainland. So it is on the top list of places to go without a passport.
Old San Juan is too good to miss when you're in Puerto Rico. This capital is where you will sense the Spanish flair the most. During the day, have a great time sightseeing around historical places. Attractions are mostly to be reached on foot. When it comes to nightlife San Juan is also rich and lively. You have a chance to select from a variety of great nightclubs and bars. 
4. The Virgin Islands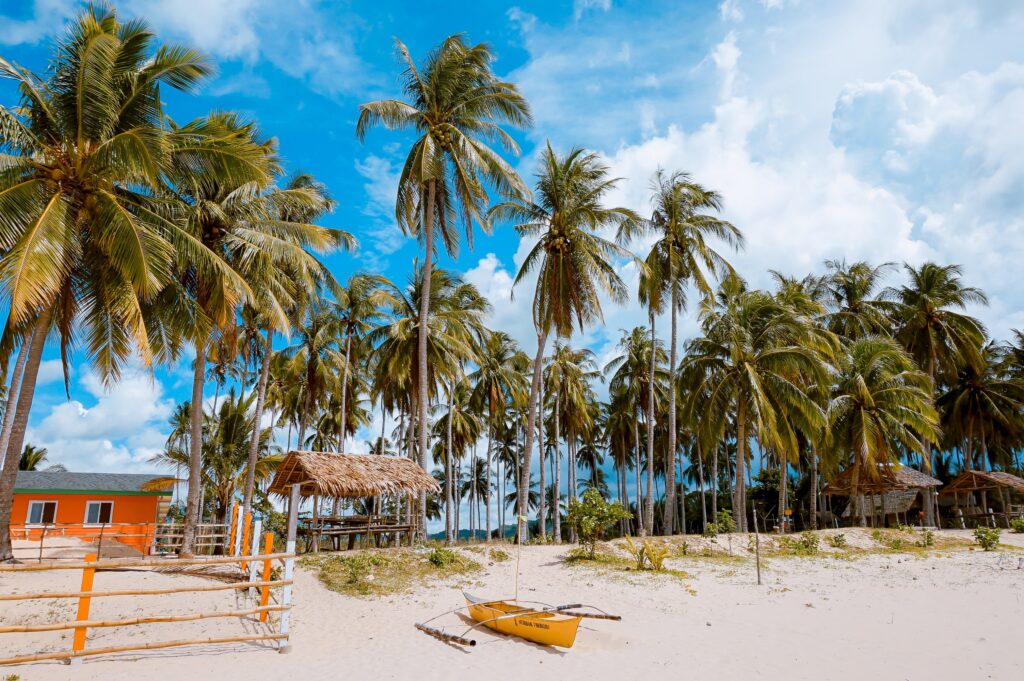 St. Thomas, St. John, and St. Croix comprise the Virgin Islands which are among the great places to go without a passport. Better not mix them with the British Virgin Islands which require a passport. Verdant hills, white sands, and glamorous waters are the common features of all. But each has its own attractions as well.
St. Thomas is famed for its Virgin Islands National Park to the east of the island, St. John with all its natural beauty is a glorious escape for honeymooners, while you can explore the colonial heritage in St. Croix or even visit the Cruzan Rum Distillery.
Be sure to check out pink sand beaches, coral reefs, and scuba dive to swim with sea turtles if you make it to the Virgin Islands.
5. American Samoa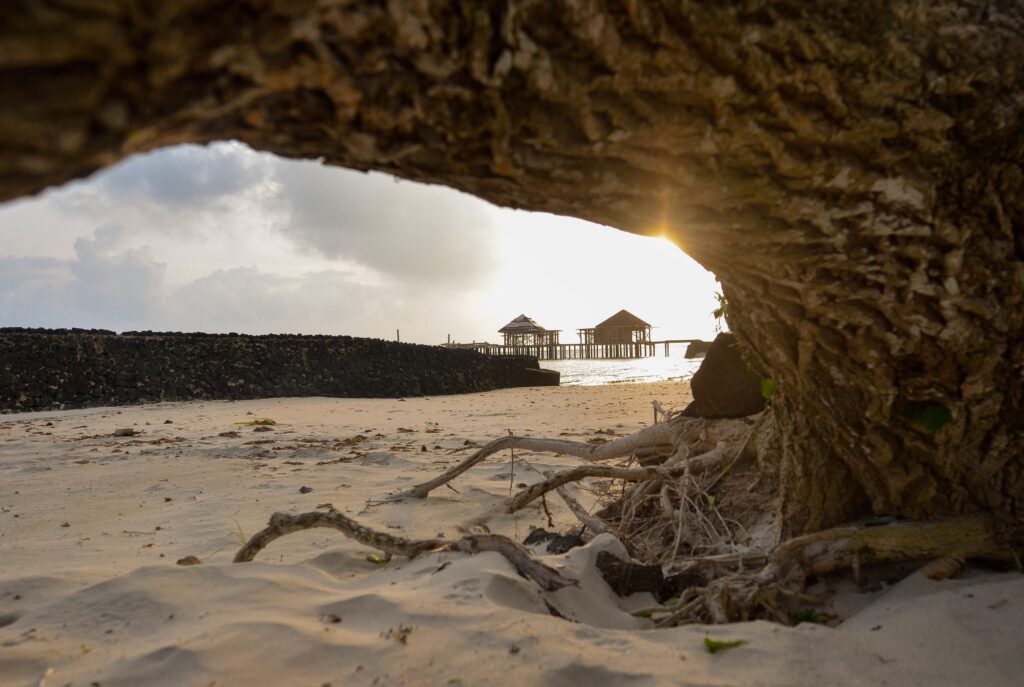 No more worries about where you can travel without a passport. A gleaming archipelago lying in the South Pacific Ocean, with five volcanic islands and two atolls, American Samoa awaits to embrace you with all of its unspoiled beauty of stunning beaches and tropical rainforests. Excellent choice for an off-the-beaten-track destination. 
The largest island Tutuila is home to the capital Pago Pago, an exotic paradise that is quite unlike other Polynesian destinations. It's not the right place if crowds or fancy outlets are what you're chasing but you can still sense the true feel of Samoan native culture prevailing here. Pick Ofu which has a well-earned reputation for glittering beaches of white sands.
6. Northern Mariana Islands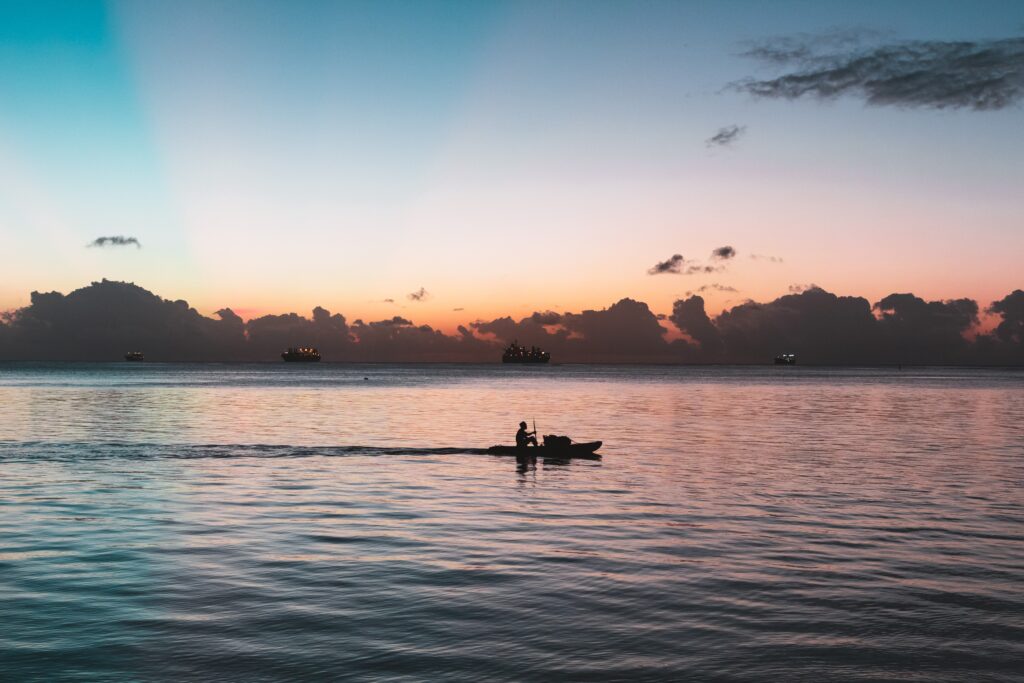 Scattered in the Micronesia region of the northwestern Pacific Ocean, these islands are superb choices for a peaceful and calm getaway. They had the misfortune of serving as military outposts during World War II, so there are many war memorials to discover especially in Saipan, the capital and also the largest of the islands.
If you haven't been to the Grotto Cave yet then it's a perfect excuse for traveling to Saipan. The Grotto is a collapsed underwater karst cave whose dream-like deep waters hide many wonders to explore both for divers and plain swimmers. This is vibrant, multicolored sea life at its best! Other most popular islands are Rota and Tinian, where you'll find history entangled with secluded picturesque beaches. Swim or dive, at your discretion, high spirits guaranteed!
7. Guam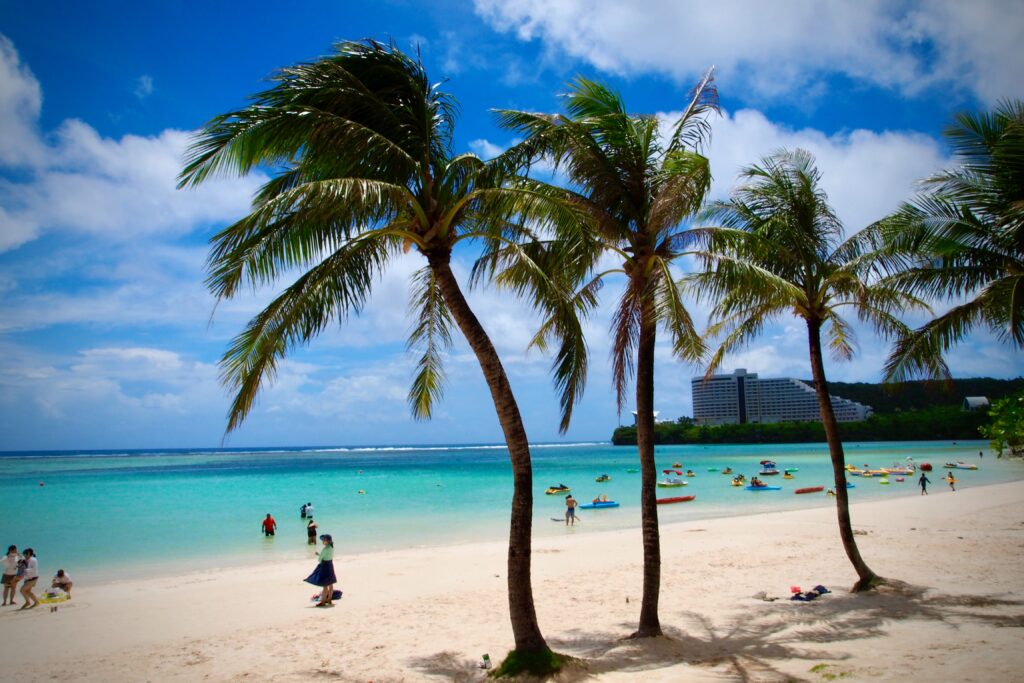 This unique island is well-known for its stunning tropical beaches, beautiful scuba diving locations, and its well-known cliff-side overlook. Technically the tallest mountain on Earth, Mount Lamlam, and 32 waterfalls are located on the island of Guam.
Guam is one of the places US citizens can travel without a passport. Once you're there, you can discover Guam's 4,000 years of fascinating history, which includes pre-colonial culture, archeological sites, the landing site of Magellan's ships, Spanish forts, and WWII battle sites.
Guam is undoubtedly a fantastic spot to unwind, decompress, and recover while doing nothing but taking in the warm breezes and sunshine, but GUAM also stands for beaches, aquatic activities, sports, adventures, local attractions, and nightlife. As a single tourist, a couple, or a family, there are several activities to do.
8. Alaska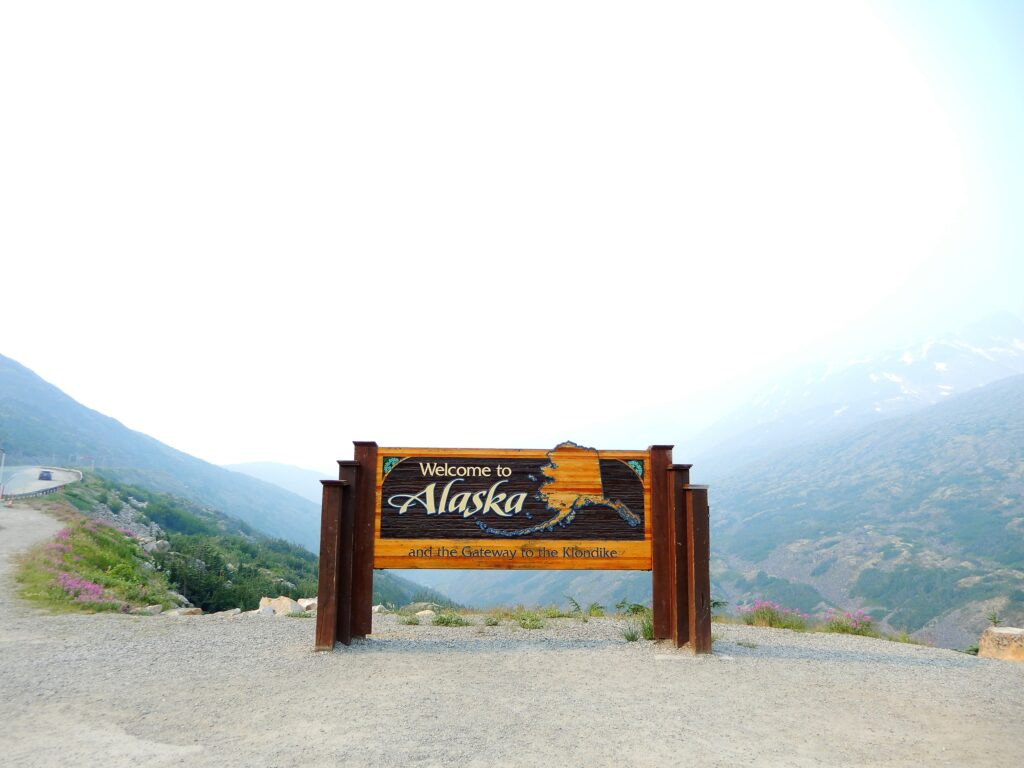 Alaska, the magnificent land of extremes! As the 49th state of the United States, Alaska stands at the edge of the North American continent, inviting you to explore its vast and awe-inspiring wilderness. Fun fact: this state is so unique that it straddles both hemispheres, with the 180th meridian passing through its Aleutian Islands. That's right – you can literally be in two places at once!
Surrounded by the Beaufort Sea, the Arctic Ocean, and the Pacific Ocean, Alaska offers an unrivaled connection between North America, Asia, and Europe. The boundary between the United States and Russia lies in the Bering Strait, and there's even a quirky "Doughnut Hole" of international waters in the Bering Sea. How cool is that?
From Juneau, Alaska's capital, you can embark on a journey of a lifetime, as you traverse over 1,538 miles of striking landscapes along the eastern border with Canada. Alaska's wild beauty is unparalleled, boasting rugged mountains, pristine glaciers, and abundant wildlife. 
Alaska allows you to experience a world where the boundaries between imagination and reality blur.
Closed-Loop Cruise Destinations without a Passport
🚢 What is a Closed-Loop Cruise?
A Closed-Loop Cruise is a type of cruise where your journey starts and ends at the same port. In between, the cruise makes stops in foreign countries, particularly in the beautiful Caribbean and Central American regions.
✅ Required Documents:
To embark on a closed-loop cruise, you'll need two important documents as proof of citizenship: a government or state-issued ID and an original birth certificate.
🛂 Bring a Passport if you can:
While a valid passport is not a strict requirement for this type of cruise, it's highly recommended to bring one with you. Imagine finding yourself stranded in a foreign country because you missed your boat and don't have a passport to return to the US!
📝 Best to Check:
As of the latest information available in December 2022, closed-loop cruises don't demand a passport for the mentioned locations. However, it's essential to remember that these are independent countries, and regulations can change. It's a good idea to always stay updated and double-check with your cruise line before setting sail.
In Conclusion
We've compiled a list of eight popular destinations that you can travel without a passport if you are an American citizen. 
Mind you, this is not a comprehensive list. Americans have numerous passport-free travel destinations, especially if you're interested in taking a cruise! Places like the US Virgin Islands, Guam, the Northern Mariana Islands, and Puerto Rico offer plenty of options to explore.
However, we strongly advise getting a passport to unlock even more incredible destinations worldwide. There's a vast array of amazing places and fascinating people waiting to be discovered and experienced!
What are the other places to travel without a passport? Feel free to recommend them in the discussion below.
Frequently Asked Questions
Where can I travel without a passport?
If you're a US citizen, there are some places you can travel without a passport. This means most of these places will welcome you if you could present your valid ID card or other relevant documents. Still, note that you'll need a passport if you're traveling by air.
1. Canada
2. Mexico
3. Puerto Rico
4. The Virgin Islands
5. American Samoa
6. Northern Mariana Islands
7. Guam
8. Alaska
Can US citizens travel to Europe without a passport?
No, they can't. As a US citizen, you'll need a valid passport to travel to Europe. However, most European countries will let you stay in the country as a tourist for about three months without the need for a visa or residence permit.
Can US citizens travel to Mexico without a passport?
The answer is yes if they're going there by cruise. If they're going to travel by air, they're going to need a valid passport. As a matter of fact, Mexico is among the top three popular destinations among the places you can go without a passport as an American citizen.

Can You Visit Canada Without a Passport?
American citizens can visit Canada without a passport. If you're traveling by sea on a closed-loop cruise, you can enter Canada without a passport. Similarly, if you're traveling by land, you can use a passport card and birth certificate to visit Canada. However, if you plan to visit Canada by plane, a passport is required for entry.
Which Caribbean Countries Can You Visit Without a Passport?
Puerto Rico and the US Virgin Islands are two Caribbean countries that American citizens can visit without a passport, whether by air or sea. These destinations are treated as domestic travel within the United States.
Moreover, many other Caribbean countries also welcome American citizens without a passport if they are traveling on a closed-loop cruise. A closed-loop cruise starts and finishes at the same port. This includes The Bahamas, Jamaica, the British Virgin Islands, the Cayman Islands, and the Dominican Republic.
Going to a Caribbean Island without a passport can give you the access to pristine white sand beaches and the tropical paradise you seek. However, beware that most of these tropical islands in the Atlantic Ocean will only allow you to travel without a passport if you are coming by sea.