Flight Hacker Fares: All You Need to Know in 2023
Traveling the world is a dream for many, but the reality of high airfare costs can make that dream seem unattainable. That's where the magic of Hacker Fares comes into play. These lesser-known ticketing strategies could potentially save you a hefty sum on your next journey, putting the world within your reach.
In simple terms, a Hacker Fare is a method of booking two one-way flights instead of a round-trip ticket on the same airline. This strategy can be advantageous, particularly for flexible travelers looking for the best deal. The term was popularized by Kayak, a travel search engine, which started showing these options as 'Hacker Fares' to their users.
Let's dive in.
Advantages of Hacker Fares
Hacker Fares can offer numerous benefits. Let's start with the most appealing one – cost savings. In certain scenarios, booking two one-way tickets can be substantially cheaper than booking a round-trip ticket. This is especially true if you're flying to or from smaller airports, or if you're willing to fly with different airlines.
Another advantage is flexibility. With Hacker Fares, you can depart from one airport and return to another, which is not typically an option with traditional round-trip tickets.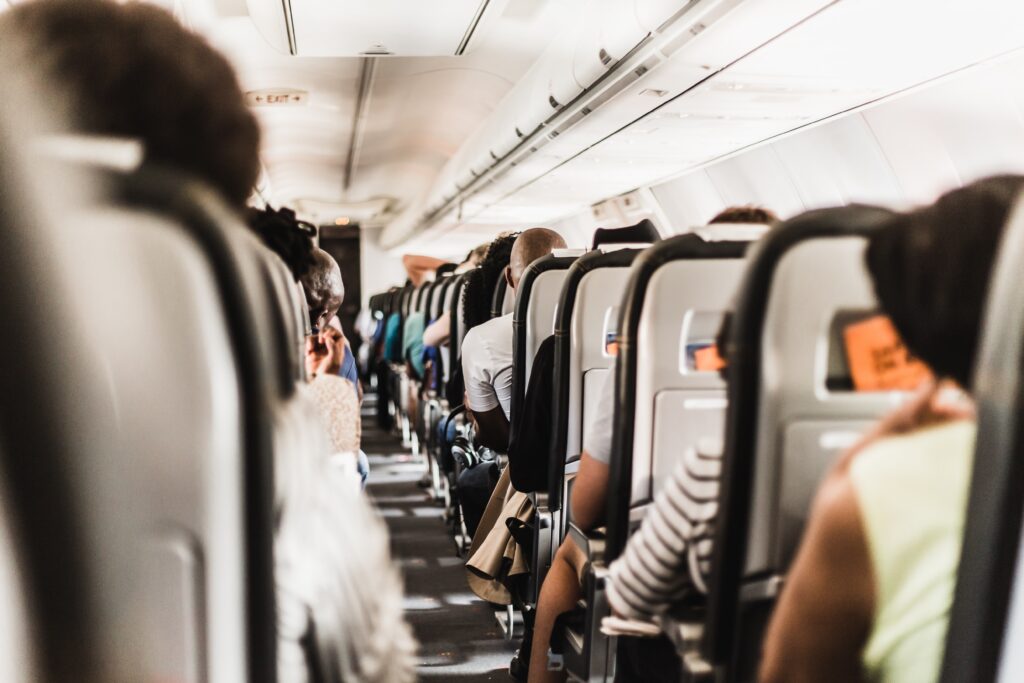 Disadvantages of Hacker Fares
While Hacker Fares can be a smart way to snag a deal, they do come with potential drawbacks. One main concern is the lack of protection. When you book a round trip with the same airline, they're more likely to help out if there's a delay or cancellation. With Hacker Fares, if your first flight is delayed and you miss your second flight with a different airline, you could be out of luck.
The other disadvantages include the research necessary in finding them and the risks associated with going for these fares. We'll expand on both of these drawbacks later on in the article.
How to Find Hacker Fares
Hacker fares can save you significant money on flights if you're savvy about how to find them. The key is being flexible, patient, and thorough in your search. Here is a comprehensive guide to finding hacker fares:
Step 1: Be Flexible
Before starting your search for hacker fares, remember that flexibility is the foundation. The more flexible you are with your travel dates, times, and even destinations, the better the chances of finding a bargain.
Be open to flying on different days, as prices can vary significantly depending on the day of the week.

If you can be flexible about the departure and arrival airports, this can also open up possibilities for savings.
Step 2: Start with a Broad Search
To begin, perform a general search to identify the airlines that service your intended route.
You can use a variety of flight search engines for this purpose.

Kayak, Skyscanner, and Google Flights are all useful tools to get a broad view of the prices and airlines for your chosen destination.
Step 3: Dive into Hacker Fare Sites
Next, it's time to go to specialized hacker fare websites. Kayak's Hacker Fares, Going (formerly Scott's Cheap Flights), Dollar Flight Club, or Skyscanner are great places to start. These platforms have specifically designed algorithms to help identify combinations of one-way flights that can result in significant savings.
Look for the 'Hacker Fare' notation under the price. This indicates that two one-way tickets may cost less than a round-trip ticket on the same airline.

These sites often provide comparisons and options, so you can choose what works best for you.
Step 4: Check Individual Airline Websites
After identifying potential flights via the broad search and hacker fare sites, check the individual airline websites for the same flights.
Often airlines offer deals or promotional fares on their own websites that may not be captured by search engines.

This step can also help you understand the full terms and conditions of your flight, including the baggage allowance, check-in requirements, and potential change fees.
Step 5: Keep Track of your Findings
As you perform your searches, it's crucial to keep track of the best fares you find.
Use a spreadsheet or note-taking app to jot down the prices, airlines, and conditions of the best fares.

Bookmarking your searches can help you get back to promising deals easily.
Step 6: Book the Flights Separately
If you've found two one-way tickets that add up to less than a round-trip ticket, you can proceed to book the flights.
Remember that you'll be making separate transactions for each flight, so double-check all details before confirming.

Consider using a credit card that provides travel insurance or other travel benefits for added protection.
Step 7: Double-Check Everything
Before finalizing your booking, ensure you've checked all the details.
Check the airports you're flying in and out of, the times of your flights, the baggage policies, and any layovers.

This is also a good time to verify the cancellation or change policies, so you know what you're agreeing to before you finalize your booking.
Remember, booking hacker fares isn't for everyone—it takes time, flexibility, and a bit of risk tolerance. However, if you're up for the challenge, the savings can be significant, making your next trip more affordable.
Risks of Booking Hacker Fares
As with anything, there are risks involved with Hacker Fares. 
Your return flight can be canceled by the airline, and they may also revoke any frequent flyer miles you have earned.

Missed Connections: If there is an unintended flight rerouting, you could find yourself stranded, as the airline is only responsible for getting you to your final destination, not your connecting city.

Potential hidden fees: There is a possibility of being required to pay the full price in certain situations.

Some low-cost airlines charge extra for everything from seat selection to carry-on baggage, so what looks like a bargain might not end up being one.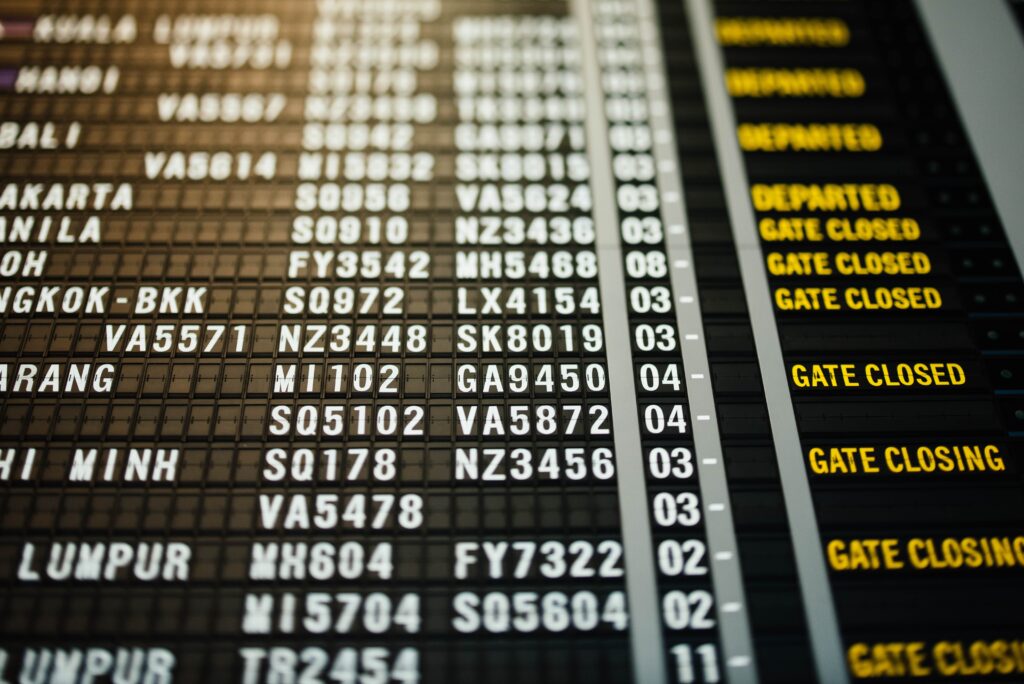 14 Handy Tips for Finding Cheap Flights
Here are some smart insider hacks condensed from a seasoned airport marketer's advice:
✈️  1. Flexibility is Gold
Flexibility in your travel schedule can lead to significant savings. Try to avoid peak travel times like Monday mornings and Friday or Sunday evenings when fares tend to be higher.
🏢  2. Consider Nearby Airports
Examine not just your destination airport, but also those nearby. This can be particularly beneficial when flying low-cost carriers (LCC). However, balance this with the cost of getting to and from these airports.
🔍  3. Use Multiple Flight Search Engines
Different flight search engines might offer varied route options and prices. It's worth checking out several, such as Skyscanner, Kayak, Google Flights, Kiwi, and Azair, to name a few.
🌐  4. Use a VPN for Long-Haul Flights
When booking long-haul flights on Asian carriers, consider using a VPN. This can often yield lower prices, particularly if you appear to be connecting from an Asian country.
🤝  5. Ascend in Airline Alliances
If you often fly with legacy airlines, work towards climbing the ranks within their alliance (Star Alliance, One World, SkyTeam). The perks can be worth a slightly higher ticket price.
❌  6. Don't Bother Clearing Cookies
Clearing cookies doesn't affect airfare pricing. Your time and energy are better spent elsewhere.
🛑  7. Explore Stopovers for Lower Fares
If you have ample time and are comfortable with short connections, try adding stopovers. This can often reduce the ticket price, though the journey might become more complex.
🌍  8. Try Open-Jaw Tickets
Open-jaw tickets can provide excellent value, particularly for trips involving neighboring countries. They may not be heavily advertised, but they often offer substantial savings.
🌏  9. Look into Alliance Global Tickets
Airline alliances sometimes offer global or round-the-world tickets at competitive prices. Look into the Explorer and Global Explorer fares with One World, for example.
💺  10. Use SeatGuru for Optimal Seating
Before booking, check out SeatGuru's guides to choose the best seat on your flight. This can make a significant difference on long-haul flights.
🛰️  11. Use Flightradar24 for Aircraft Preferences
If you have specific aircraft preferences, use services like Flightradar24 to check historical flight data and plan accordingly.
✉️  12. Sign up for Flight Deal Alerts
Follow websites that list cheap flight deals and set up price alerts to never miss a potential saving. Some sites to consider are Fly4Free, Secret Flying, and Travel Pirates.
💬  13. FlyerTalk is a Great Resource
For niche queries and in-depth discussions, FlyerTalk is a treasure trove of valuable information.
🌟  14. Check Out Airline Reviews on SKYTRAX
If you're flying with a new airline, SKYTRAX reviews can provide helpful insights into their performance.
Remember, finding cheap flights often requires a blend of flexibility, thorough research, and a bit of insider knowledge. Happy flight hunting!
The Verdict
Hacker Fares can offer an exciting way to save on travel, offering flexibility and cost savings. However, they're not without risks, so it's crucial to do your research before booking. If you're flexible, proactive, and ready to take control of your travel plans, Hacker Fares could be your ticket to affordable world travel.
Frequently Asked Questions
What is a Hacker Fare?
Hacker fares are savvy booking strategies that entail purchasing two separate one-way tickets for a round trip. This method, popularized by Kayak, can result in substantial savings, as one-way tickets can often be cheaper than round-trip fares.
Why are Hidden City Fares Cheaper?
The cost of airfare largely depends on supply and demand. Sometimes, a connecting flight on a popular route can be cheaper than a direct flight on a less competitive one. As such, a passenger may book a connecting flight, leave at the layover city, and save money.
Are Hacker Fares Legal?
While not illegal, hacker fares can breach airline policies. No laws punish the use of hacker fares, but consequences may follow if an airline detects a violation of their rules. Thus, it's advisable to consider the potential trade-offs before booking.
Are Hacker Fares Safe?
Yes, as long as you adhere to the airline's rules, hacker fares are safe. Tips include not using your frequent flyer number, booking only one-way tickets, and avoiding repeated hidden-city travel on the same airline within a short time span.
How Can I Find Hacker Fares?
Finding hacker fares requires diligent research of one-way flight options, easily accomplished with search engines and aggregators like Kayak or Skiplagged. Comparing these with standard round-trip flights can unveil significant savings.
Could I Be Sued for Booking Hidden City Tickets?
Although there have been lawsuits around hidden city ticketing, no one has been successfully sued to date. The risk of legal consequences is minimal, especially for infrequent users. The main risks lie in possible route changes and complications with checked luggage.
What constitutes Hacker Fares?
Hacker fares refer to ticketing strategies designed to save passengers money, potentially in violation of airline policy. They can include throwaway tickets (buying a cheaper round-trip ticket and not using the return), hidden city tickets (booking a flight with the intention of getting off at a layover location), or back-to-back tickets (booking two overlapping round-trip flights to avoid higher midweek costs).
Are there ethical concerns around Hacker Fares?
While not against the law, hacker fares can be seen as a form of deception, as they involve knowingly violating the airline's contract of carriage. Some also argue they are unethical, as they may result in seats being unavailable to other passengers or contribute to price increases.
Are Airlines justified in their pricing strategies?
Critics argue that airlines themselves contribute to the appeal of hacker fares due to their complex and often high ticket prices. These pricing strategies can take advantage of less competition in certain routes, and overbooking of flights is seen as a form of deception on their part.
Is it recommended to book a Hacker Fare?
While hacker fares may offer significant savings, there are potential risks and ethical questions to consider. However, with a high percentage of passengers willing to use different "hacks" to achieve better prices, their use is increasingly common. Ultimately, the choice to use hacker fares is personal and should be made after considering all factors.
What are some tips if I decide to use Hacker Fares?
If you decide to try out hacker fares, there are a few things to remember. Avoid asking your travel advisor to book a hacker fare, as it might lead to penalties from the airline. Do not provide your frequent flier number if you are using a hidden city or back-to-back ticket. Lastly, do not check your luggage, as it will be sent to the final destination listed on your ticket, not your intended hidden city stopover.