Web Summit 2022: The Ultimate Guide
Every year, the Web Summit attracts over 70,000 people to Lisbon, making it one of the most outstanding tech events in the world. It's a great event where you'll be able to reach  CEOs and entrepreneurs, establish collaborations, improve brand awareness, boost sales, and your network.
Let's dig into the details of the Web Summit 2022 event. 
What Is Web Summit 2022?
Since 2009, the Web Summit has been a yearly online technology event, with attendees ranging from Fortune 500 firms to technology start-ups. Dublin was the home for the first five Web Summits. But from 2016, the annual Web Summit is hosted in Lisbon. 
How To Apply for Web Summit 2022?
You can apply for Web Summit 2022 online on its official website. You can fill in the section for your personal information. After the application, you'll receive a confirmation mail. It will contain a link to your ticket to attend the event.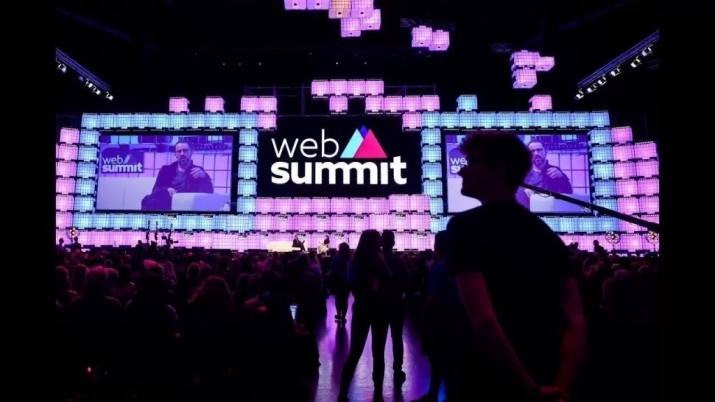 Where Does Web Summit Take Place?
The Web Summit is a technological conference that takes place every year in Lisbon, Portugal, the capital city of Portugal. After or before the event, you can visit amazing historical places, eat delicious Medditerian food and have some fun at clubs and bar. If you need more information about Lisbon, you can check on our article Portugal for Digital Nomads.
The address of the event:  The Altice Arena and FIL, Rossio dos Olivais, 1990-231 Lisbon, Portugal
Who Are the Speakers of Web Summit 2022?
Web Summit 2022 is one of the world's largest technology conferences, bringing together those who are trying to redefine the global tech industry. It has always been looking for founders and CEOs to work with in order to develop engaging content for its attendees.
There will be many leaders from different industries who want to share their insights as a speaker. You can find some of them below:
Changpeng Zhao / Co-founder & CEO at Binance
Barr Moses / Co-founder & CEO at Monte Carlo
Nathan Blecharczyk / Co-founder & Chief Strategy Officer at Airbnb
Toto Wolff / Team Principal & CEO at The Mercedes-AMG PETRONAS Formula 1 Team
António Costa / Prime Minister at Government of Portugal
Lisa Jackson / Vice President – Environmental Initiatives at Apple
Noam Chomsky / Linguist-Author
Naomi Gleit / Head of Product at Meta
If you are wondering about the other speakers of the event, you can check the list on their website.
Who Should Attend Web Summit?
The Web Summit draws IT experts and could be of interest to: 
Technology admirers

Angel investors 

Startups in the technology sector

Digital nomads

Entrepreneurs

Students
If you're seeking business opportunities or a relationship with a startup, you are at the right place.
The Features of Web Summit 2022
Web Summit has world-class speakers, the most powerful corporations in the digital industry, and the most influential media sources. Web Summit may allow you to form your network, learn and develop yourself, drive your business forward and build your brand awareness. You can also discover some inspiring content that inspires your team.
Networking
It can be said that networking is the most important feature of this event. You can grow your professional network, network with colleagues, and connect with the brightest stars in technology. You'll have opportunities to connect and network with people of your industry and more. You can exchange new ideas and new approaches. 
The key is downloading Web Summit App to reach these opportunities. You can join the community to share ideas and get contact information by chatting about events, the industry, and other issues. If you create an event profile, people may reach you out, send messages or set up a physical meeting. The connection you build at this event may last beyond this three-day event.
Continuous Learning and Developing
Speakers from the Web Summit come to the event to enlighten and inspire people all around the world. The Web Summit program brings together experts who know the potential future of the world. You may also sign up for the masterclasses and other learning activities to stay updated. Web Summit also provides you with the opportunity to exchange your knowledge with IT experts from all around the world. You can debate the trending topics with colleagues in your field.
Driving Your Business Forward
Participants get everything they need to create contacts and generate leads at Web Summit. You may start your experiences even before the Altice Arena doors open by applying the tools to identify and contact the innovators and businesses you want to meet. You can use the app to find guests by name, sector, or place, and then use it to set the background.
You may network with business connections in specialized lounges and discover the best tips and methods for running a business better.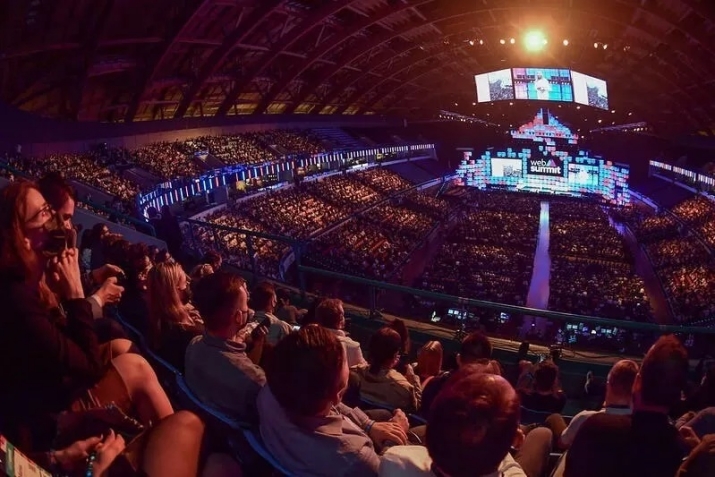 Access to Inspiring Contents
They conduct roundtable conversations, Q&As, guest experiences, and masterclass hosted by industry professionals in addition to fireside and panel lectures. A general attendance ticket gives you access to over 20 content tracks and hours of onstage programming.
You can join the roundtables to have inspiring discussions. Roundtables are all about sparking thoughts and inspiring debate. Web Summit's roundtables are guided by a roundtable moderator. It enables you to meet brilliant people and be involved in important discussion points. You can sign for Roundtables here.
You can also join the PITCH. PITCH is Web Summit's huge startup competition. It brings the most interesting new firms onstage to tell their stories to the rest of the world. You can learn the details and how to attend on the
PITCH page
on Web Summit.
Increase Brand Awareness
Bring your company's name to the attention of important international newspapers. Elite journalists from Bloomberg, Financial Times, Forbes, CNBC, and The Wall Street Journal attend Web Summit. You can engage and connect with these world's most well-known news sources to increase worldwide brand awareness. This will assist you to push your word out to the globe if you have connections to these organizations. It's a chance to network, hold discussion groups. You can form strong connections that will help your company in the long run. 
Check out the below FAQ section for more information about Web Summit 2022 in Lisbon.
FAQ
What is Web Summit?
Web Summit's task has been to establish software that creates deeper relationships between CEOs, founders, investors, media, politicians, and cultural powerbrokers who are reshaping the globe.
When is Web Summit 2022?
The Web Summit will be held from November 1–4, 2022.
Where is Web Summit?
The Altice Arena and FIL, Rossio dos Olivais, 1990-231 Lisbon, Portugal, will host Web Summit 2022.
Where can I buy tickets for Web Summit 2022?
You can buy your tickets online on the website of Web Summit.
How much are the tickets for Web Summit 2022?
The tickets for the Web Summit 2022 for general attendees cost €850 and tickets for executives came in at €4,850. However, if you pre-register for the event you can get a ticket discount of two for one. 
What is the schedule of Web Summit?
Each of the stages will have a different start and completion time. You can, however, plan to attend Web Summit from 9 a.m. to 5 p.m. on each event day. The dates are November 1–4, 2022. You can find the details about the schedule of the event on its schedule page.  
Who can attend on Web Summit?
Technology admirers, angel investors, startups in the technology sector, digital nomads, entrepreneurs, and students can attend on Web Summit 2022.
Will WiFi be available at Web Summit?
The event's official WiFi will be provided for free throughout the site.
Can you watch Web Summit online?
Web Summit 2022 is going to be fully physical event held in Lisbon from November 1-4, 2022. This year, no online event is organized.