Spain Golden Visa 2021: The Definitive Guide
Introduction to The Spain Golden Visa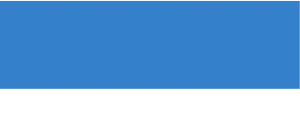 The Golden Visa initiatives are residency by investment schemes introduced by many countries in the European Union (EU) in order to strengthen the economy. The Spanish Government introduced the Spain Golden Visa in 2013. Under this program, Spain grants a temporary residence to investors in exchange for various investments in the country. The program can indirectly lead to citizenship by fulfilling the residence and examination requirements.
The Golden Visa Spain has been a smashing success since its introduction. Since 2013, the program has welcomed 5,500 main applicants and raised over €2,8 billion in the process. More and more investors are drawn to this program especially from the United States and the United Kingdom.
Why is The Golden Visa Spain Very Successful
Firstly, the Golden Visa Spain gives you the right to live in Spain. Spain has been in the European Union since 1985 and in the Schengen area since 1995. The country's competitive economy and high standard of living make it an ideal option for relocation. Investors, young professionals, and families look at Spain as a prime candidate for life, business ventures, work, or studying.
Secondly, for non-EU citizens who want to advance their careers in the European Union, Golden Visa Spain is an excellent option. This program allows you to live, work, and study in the country. In addition, if you have the Spanish Golden Visa, you are allowed visa-free travel around the Schengen zone.
Finally, the Golden Visa program paves the way for permanent residency and even citizenship in Spain. After five years of temporary residence, you become eligible to apply for permanent residency in the country. Additionally, If you live in Spain for ten years, you become eligible for citizenship through naturalization.
Golden Visa Spain Benefits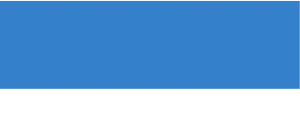 All Golden Visas benefit investors greatly. The Spanish Golden Visa has gained a lot of popularity because of the various benefits it offers, such as:
High Mobility
As a Spain Golden Visa holder, you have the freedom to travel around the Schengen area. This basically means that you can spend Saturday in Holland, Sunday in France, and head back to work in Spain on Monday.
Fast Processing Times
Spain is very well-organized bureaucratically. This is why you should be able to acquire your Spanish resident permit within 60 days of your Golden Visa application.
Generous Taxing Initiatives
In Spain, you will only be taxed on your worldwide income if you are a resident there for less than 183 days in any year. Additionally, for non-residents, tax is at a flat 24.75% for any income derived from the country, such as rental income.
Capital Gains Tax(CGT) starts at 24% and can go up to 27% for any gains exceeding €50,000. CGT applies to any profit made from selling a property.
Annual property taxes are very cheap, with only around €200-400 annually for an apartment.
Family Members Inclusion
The Golden Visa Spain allows you to include your family so they can get residency in Spain as well. Your spouse and children under the age of 18 are guaranteed residence permits.
Some other family members might also be eligible to gain residency, such as your parents or children over the age of 18, if they're entirely dependent on you.
Having an alternative residence for your family is always a smart idea to secure your family life with a "Plan B." It can always come in handy in the case of economic or political instability.
No Minimum Stay Requirement for Renewal
This might just be the most attractive benefit of this program. Spain requires no minimum stay requirement to maintain your Golden Visa. As a matter of fact, you only have to enter the country once per year to keep your permit. After your Golden Visa application, you receive your temporary permit, which is valid for one year or two years if you visit Spain. After that, you can renew your residence permit for five years successively.
Permanent Residency and Citizenship
If you maintain a temporary residence in Spain for five years, you become eligible to apply for permanent residency. For this, you have to visit Spain so that the government can collect your biometric data.
IMPORTANT NOTE TO OBTAIN CITIZENSHIP:
As we mentioned above, there is no stay requirement in Spain to keep your residence permit. However, if you ultimately wish to apply for citizenship, you are required to live there at least six months per year for ten consecutive years. After this, you'll get your Spanish passport. The Spanish passport is amongst the strongest in the world. It allows you to travel visa-free to 188 countries.
Variety of Investment Options
Spain is a financially strong country with many attractive sectors. This program allows you to invest in various sectors such as business or real estate property investment. Keep reading this guide for a deep exploration of the investment options.
Eligibility for The Golden Visa Spain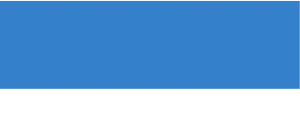 In order to be eligible to apply for a Golden Visa in Spain, you must:
Be over 18 years old

Have a clean criminal record

Not have been refused visas or entry into the Schengen zone

Have enough funds to support yourself during your stay in Spain

Make a qualifying investment in Spain

Not be on the nation's list of undesirable people

Have health insurance which covers you in Spain
The Spain Golden Visa Investment Options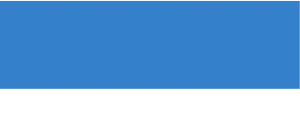 The Spain Golden Visa allows the investor to choose between various investment options:
The Real Estate Investment Option
Most investors choose to invest in real estate. This is why this is the most popular option when it comes to Spain Golden Visa. For this option, you must invest a minimum of €500,000 in Spanish real estate. You can choose a commercial or residential real estate property. You may also choose a combination of both.
You can choose to rent out your real estate property in Spain. Additionally, various investors may combine their investment into one property, provided that each of them invests a minimum of €500,000.
Any amount exceeding the minimum property investment can be mortgaged out.
Capital Transfer
This option requires you to invest a minimum of €1,000,000 in Spanish Treasury Bonds. This tends to be a popular option because of the financial security of these bonds. Moreover, the government backs Treasury Bonds. This represents a comparatively safe form of investment, which can get decent returns.
Alternatively, you can invest a minimum of €1,000,000 in Spanish companies or bank deposits with a Spanish financial institution.
Business Development in Spain
The goal of this route is to boost the Spanish economy directly. For this option, firstly, you need to create employment in Spain by creating a Spanish company. Secondly, your investment should have a positive socio-economic impact on the country. Finally, your Spanish company should contribute to scientific and technological innovations.
The minimum investment for this route is €1,000,000. You can choose to start a new company or, alternatively, you can choose to invest in a business project in the country.
Business Projects in Spain
There are currently over 3,000 start-ups in Spain in which you can invest.  The Spanish government has implemented many tax changes in favor of investment in such companies. This was to promote these projects as they offer promising returns for the Spanish economy. This can be attractive for business venturers who are keen to take advantage of the tax changes. Keep in mind that this might get slightly complicated legally. This is why we recommend that you consult an agent if you're planning to invest in such a project.
The Application Process for the Spain Golden Visa program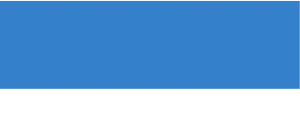 After completing at least one of the above-mentioned investments you can apply for a Schengen visa to Spain. You will receive a multiple-entry Spanish residency visa that is valid for one year. In that one year period, you should go to Spain in person to apply for your temporary two-year Golden Visa residence permit.
As mentioned above, you are not required to live in Spain to maintain your Golden Visa residence permit. However, you have to visit the country at least once a year to renew your Golden Visa residence permit and maintain the investment.
Required Documents for Spain Golden Visa Program
A valid passport which has at least a year until expiry

A document proving that you have sufficient funds to cover living during the time spent in Spain

Medical insurance which provides coverage in Spain
All of these documents must be notarized and translated into Spanish.
Spanish Golden Visa Timeline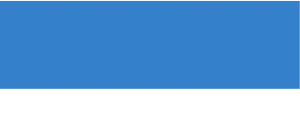 Months 1-2

Preparation

-Choose the investment option that is most suitable for you
-Prepare and submit the application for the Schengen visa
-Wait for your Schengen visa application to be approved
-Travel to Spain to submit your biometric data

Month 3

Processing

The Spanish government reviews and approves your Golden visa application.

Year 2

Permit Renewal

You should renew your Golden Visa application before the two-year permit expires. You have to be in Spain in person to do this.

Year 10

Apply for Citizenship

You can apply for citizenship after ten years of residency in Spain. Remember that you need to spend at least six months a year for ten years to be eligible for citizenship.
Fast-Track to Citizenship Option for Nationals from Former Spanish Colonies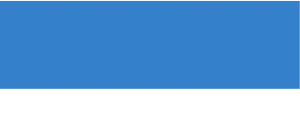 Spain has recently introduced some legislative changes that allow nationals from a select few countries to qualify for Spain's fast-track citizenship process.
More specifically, applicants from former colonies of Spain may get a fast-track to citizenship in just two years. For this, they are required to meet the minimum stay requirement. The minimum stay requirement is to travel to Spain once every three months, or eight times in total within a consecutive 730 days.
These residency requirements for citizenship can be made possible with a multiple exit Golden Visa. This is under the condition that none of the time spent outside of Spain lasts longer than three months.
Below you'll find a table listing the countries which can enjoy fast-track to citizenship in Spain:
Countries Which Can Benefit From Fast-Track Citizenship in Spain
Mexico
Peru
Argentina
Philippines
Cuba
Bolivia
Chile
Colombia
Costa Rica
Dominican Republic
Ecuador
El Salvador
Guatemala
Honduras
Venezuela
Panama
Paraguay
The NIE Number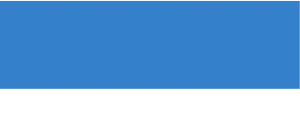 Número de Identificación de Extranjero or NIE is the Foreigner's Identification Number. This acts as a tax identification number in Spain. You need this number for most activities regarding banking, taxation, acquiring real estate property, or any other financial activities involving the Spanish tax office.
An NIE is mandatory to have if you're a foreigner with professional or financial affairs in Spain.
Non-EU citizens typically get their NIE application with their Spanish residency. With the NIE you can perform various actions such as:
Opening a bank account
Being legally employed
Paying taxes in Spain
Buying or selling real estate property in Spain
Becoming self-employed
Buying or selling motor vehicles
Registering a business
Receiving Inheritance
Studying in Spain
Getting a Spanish driver's license
Arranging utilities
Getting health insurance
Step by Step Guide for The Spain Golden Visa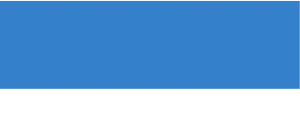 Step 1

Decide on Your Investment Option

For this step, you should choose the investment option that works best for you.

Step 2

Make the Investment and Prepare The Documents

Purchase the investment and have all the documentation notarized and translated into Spanish. It's advisable that you get professional help in this step as the documents can get messy.

Step 2

Step 3

Submit Your Application to The Spanish Consulate

Here you'll have to pay the government application fee and provide the required documentation.

Step 4

Book Your Interview and Visit Spain to Give Your Biometrics

After your interview has been approved. You should visit Spain to give your biometrics. After you pay the government permit fee, your Golden Visa will arrive.

Step 4

Step 5

Get an NIE and Open a Bank Account

As we mentioned before, you should have the NIE to make it easier to conduct business and personal affairs in Spain. We also advise you to open a bank account to make your transactions easier.

Step 6

You'll get a residence permit which is valid for two years, after which you can renew it for five years successively.

Step 6

Step 7

Become a Permanent Resident

After five years of successful residency, you can apply for a permanent residency in Spain.

Step 8

Apply for Spanish Citizenship

You will be eligible to apply for Spanish citizenship after ten years, provided that you live at least six months annually in Spain in those ten years.

Step 8
FAQ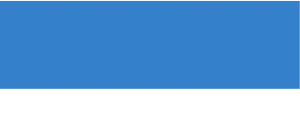 Can I Get Spanish Citizenship Through the Spain Golden Visa?
The Spanish Golden Visa is not technically a citizenship by investment program. It's a Spanish residency by investment program which does eventually make you eligible for citizenship. In order to be eligible for citizenship, you have to reside in Spain for at least six months a year for a period of ten years.
In other words, Spanish citizenship by investment is possible through the Spanish Golden Visa program.
How Can I Get Permanent Residence in Spain Through the Golden Visa Spain?
To get permanent Spanish residence in Spain, you must first obtain a temporary residence permit. With your temporary residence permit, you should live legally in Spain for at least five years. This means that you need to live in Spain for at least six months in any year.
Can I Get a Bank Loan for My Investment?
You must make a minimum investment of €500,000 of your own funds. If you decide to purchase a real estate property that is worth more than €500,000 you can mortgage out the rest of the cost. For example, if you buy a property worth €750,000 you need to pay €500,000 but can mortgage out €250,000.
Will My Family Members Get a Residence Permit as Well?
Yes, the Spain Golden Visa allows family inclusion. The family members that qualify are your spouse and children under 18 years old. These family members can receive residence permits in Spain.
In cases where other family members are dependent on you, for example, full-time students or your parents, you can also include them in the program. For this, you need to provide documentation showing that they are financially dependent on you.
What Does "Financial Guarantee" Mean in The Golden Visa Requirements?
This means that you need to provide documentation showing that you can support yourself during your stay in Spain.
How Long Does It Take to Receive the Golden Visa?
This usually takes between two to three months, depending on the backlog of applications. We advise you to hire a professional to help you in this process, to make sure that you don't miss anything and have a smooth application.
Does the Spanish Golden Visa Allow Me to Work in Spain?
Yes, the Golden Visa allows you to work, live, and study in Spain.
Which Countries Can I Visit Visa-Free If I Have The Spanish Golden Visa?
If you're a holder of the Spanish Golden Visa, you can visit all the countries in the Schengen Area visa-free. These countries are namely: Spain, France, Germany, Austria, Belgium, Denmark, Estonia, Finland, Greece, Hungary, Iceland, Italy, Latvia, Lithuania, Czech Republic, Liechtenstein, Luxemburg, Malta, Netherlands, Norway, Poland, Portugal, Slovenia, Slovakia, Sweden, and Switzerland.
Can I Resell My Acquired Property Later On?
Yes, you can. You have to retain your property until you obtain you become a permanent resident. After five years of successful temporary residency, you can apply for a permanent residence. After you receive your permanent residency, you can resell your property. Keep in mind that a successful temporary residency means that you need to reside at least six months annually in Spain for five years.
What Kind of Property Must I Buy for The Golden Visa?
You must make a €500,000 investment in real estate property. As long as you make at least one investment of that size, there is no restriction on the property. This means that you can buy residential or commercial property.
Can I Invest in More Than One Property in Spain?
Yes, you're allowed to acquire more than one property, provided that the combined value of these properties is at least €500,000. Remember that any property can be commercial or residential.
What's the Difference Between a Schengen Visa and a Golden Visa?
The Schengen Visa is an entry visa, not a residence visa. The Golden Visa, on the other hand, refers to the residency by investment scheme which allows you to gain a residence permit in exchange for an investment in the country.
What Are The Requirements to Get a Golden Visa in Spain?
Be over 18 years of age
Not be an illegal resident in  Spain already
Have a clean criminal record
Not be on Spain's list of undesirable people
Have health insurance which covers you in Spain
Be able to provide proof of sufficient means to support yourself in Spain
Never have been rejected entrance to the EU Schengen area