Poorest Countries in Africa in 2023
In the heart of a vast continent that mesmerizes with its vibrant landscapes and cultural tapestry, lies a hidden tale of resilience and survival. Africa, often hailed for its rich resources, paints a contrasting picture when it comes to the economic plight of its least privileged nations. Beyond the postcard-perfect scenes, a complex web of challenges entangles the destinies of the continent's poorest countries.
This thought-provoking exploration delves beneath the surface, peering into the daily lives of those living on the fringes. From the forgotten corners of sub-Saharan Africa to the arid landscapes of the Sahel, we encounter the unfathomable tenacity of communities burdened by poverty's relentless grip. 
10 Poorest Countries in Africa
This section reveals the ten poorest countries in Africa, according to their GNI and GNI per capita data.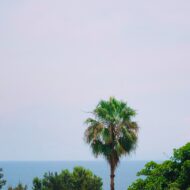 Democratic Republic of Congo
#10
in Poorest Countries in Africa
Deep within Africa's complex economic landscape, the Democratic Republic of Congo ranks as the ninth most impoverished nation on the continent. Despite the vast wealth of its resources, the country grapples with persistent economic challenges.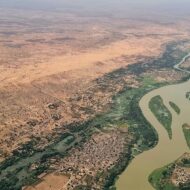 Niger
#9
in Poorest Countries in Africa
Within Africa's realm of economic disparity, Niger stands as the eighth poorest nation. In the face of arid landscapes, its determined population battles formidable economic challenges, steadfastly pursuing a path toward progress and a more promising tomorrow.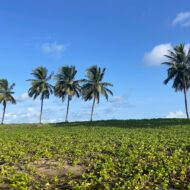 Liberia
#8
in Poorest Countries in Africa
Liberia, a nation striving to overcome adversity, ranks the eighth  poorest country in Africa. Amid challenges like economic instability and a turbulent past, its resilient spirit pushes for progress and brighter tomorrows.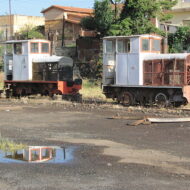 Eritrea
#7
in Poorest Countries in Africa
Perched on the eastern edge of Africa, Eritrea grapples with the hardships of being the continent's seventh poorest nation. Despite its rich cultural heritage, economic struggles persist, compelling its resilient population to strive for sustainable development and a brighter tomorrow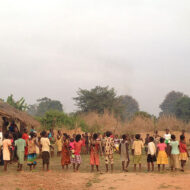 Central African Republic
#6
in Poorest Countries in Africa
In the heart of Africa lies the Central African Republic, burdened with the unfortunate distinction of being the continent's sixth poorest nation. Despite the abundant potential, economic challenges persist, urging its determined people to seek progress and a more prosperous future.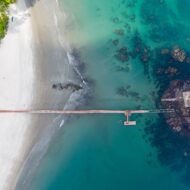 Sierra Leone
#5
in Poorest Countries in Africa
Sierra Leone, etching its place as Africa's fifth poorest nation, confronts the stark realities of economic hardship. Despite its rich natural resources, the country battles poverty, as its resilient people strive for a brighter tomorrow and a path to prosperity.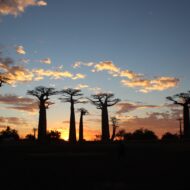 Madagascar
#4
in Poorest Countries in Africa
Nestled off the southeastern coast, Madagascar endures the struggle of being Africa's fourth poorest nation. Amidst its breathtaking biodiversity, its people grapple with economic hardship, yearning for sustainable development and an uplifted future amidst the island's natural wonders.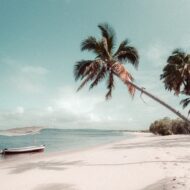 Mozambique
#3
in Poorest Countries in Africa
In Africa's economic landscape, Mozambique bears the weight of being the third poorest country. Despite abundant natural resources, its people face daunting challenges, battling poverty's grip with resilience, seeking a path toward progress and a brighter future.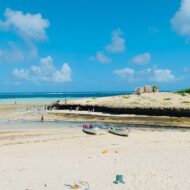 Somalia
#2
in Poorest Countries in Africa
Amidst the African economic spectrum, Somalia holds the distressing rank of being the second poorest country. Wrestling with adversity, the population of this impoverished nation grapples with the daily struggle against poverty, while fostering resilience and hopes for a better tomorrow.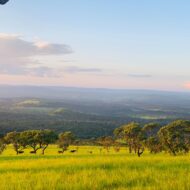 Burundi
#1
in Poorest Countries in Africa
Nestled within Africa's diverse landscape, Burundi stands as a stark reminder of the challenges faced by the continent's poorest nations. Struggling against formidable odds, its people strive for progress, seeking to break free from the grip of poverty and build a brighter future.
Methodology: GNI & GNI Per Capita
Gross National Income (GNI) is a key economic indicator used to assess the total income generated by residents of a particular country, regardless of their location. It takes into account both domestic income and income received from abroad. GNI provides valuable insights into a country's overall economic performance and the financial resources available to its population.
To understand how poor a country is, analysts often use GNI per capita, which is calculated by dividing the country's GNI by its total population. This measure provides an estimate of the average income earned per person within a country. It helps gauge the economic well-being of individuals and serves as a useful tool for comparing the relative wealth or poverty levels among nations.
GNI per capita serves as an important indicator to evaluate the standard of living and economic conditions within a country. It can highlight disparities in income distribution and shed light on the extent of poverty or affluence among the population. By examining GNI per capita, policymakers and researchers can identify countries with lower income levels and prioritize interventions to address poverty and promote sustainable development.
However, it is essential to recognize that GNI per capita alone does not provide a comprehensive understanding of a country's poverty. Other factors such as income inequality, cost of living, access to basic services, and social development indicators should also be considered to obtain a more holistic assessment of poverty and well-being within a nation.
Poorest Countries in Africa
| | | | |
| --- | --- | --- | --- |
| Country | GNI per Capita  | GNI per Capita, PPP | Year of Data |
| Burundi | $270 | $780 | 2020 |
| Somalia | $310 | $870 | 2020 |
| Mozambique | $460 | $1,250 | 2020 |
| Madagascar | $480 | $1,540 | 2020 |
| Sierra Leone | $490 | $1,670 | 2020 |
| Central African Republic | $510 | $1,040 | 2020 |
| Eritrea | $510 | $1,610 | 2010 |
| Liberia | $530 | $1,250 | 2020 |
| Niger | $540 | $1,210 | 2020 |
| Dr Congo | $550 | $1,100 | 2020 |
| Malawi | $580 | $1,540 | 2020 |
| Sudan | $650 | $3,970 | 2020 |
| Chad | $660 | $1,580 | 2020 |
| Gambia | $750 | $2,240 | 2020 |
| Guinea Bissau | $760 | $1,980 | 2020 |
| Rwanda | $780 | $2,160 | 2020 |
| Burkina Faso | $790 | $2,190 | 2020 |
| Uganda | $800 | $2,260 | 2020 |
| Mali | $830 | $2,250 | 2020 |
| Ethiopia | $890 | $2,410 | 2020 |
Measures That Can Be Taken to Reduce Poverty Rates in African Countries
Foster inclusive economic growth by promoting entrepreneurship and small business development, providing access to capital and financial services, and investing in key sectors such as agriculture and infrastructure.

Enhance education and skills training programs to equip the workforce with the knowledge and capabilities needed for meaningful employment and economic participation.

Improve healthcare systems by increasing access to quality healthcare services, investing in healthcare infrastructure, and implementing preventive measures to combat diseases and improve overall well-being.

Strengthen governance and tackle corruption through transparent and accountable institutions, promoting the rule of law, and ensuring effective public financial management.

Foster international partnerships and cooperation to attract foreign investment, promote trade, and facilitate technology transfer and knowledge sharing.

Invest in sustainable agriculture practices, improve irrigation systems, and support farmers with access to modern techniques and resources to enhance productivity and food security.

Empower women and girls through gender equality initiatives, providing access to education, healthcare, and economic opportunities, recognizing their crucial role in poverty reduction.

Prioritize social protection programs that provide safety nets for the most vulnerable populations, including targeted cash transfers, healthcare subsidies, and food assistance.

Promote sustainable development and environmental conservation through renewable energy initiatives, natural resource management, and climate change adaptation strategies.

Ensure inclusive and participatory policymaking processes that involve local communities, civil society organizations, and marginalized groups to address their specific needs and priorities.
Poorest Countries in Africa: Conclusion
In conclusion, the plight of poverty in Africa reveals a complex and multifaceted reality. From the depths of Burundi's struggles to the resilient spirit of Malawi's people, these nations bear witness to the enduring challenges faced by the continent's most impoverished.
Yet, amidst the adversity, there exists a glimmer of hope—a determination to overcome and create a brighter future. It is through innovative solutions, sustainable development, and global collaboration that we can truly uplift these nations and empower their citizens.
The path to prosperity may be arduous, but the indomitable spirit of Africa persists, ready to defy the odds and transform the narrative. By addressing the underlying causes and offering support, we can pave the way for a more equitable and prosperous Africa, where every nation thrives and every individual flourishes.
What are the poorest countries in Africa?
The poorest countries in Africa include Burundi, Somalia, Mozambique, Madagascar, Sierra Leone, and the Central African Republic. These countries face various economic challenges that hinder their development and contribute to their status as the poorest.
Are there other countries outside of Africa that are considered the poorest?
Yes, poverty is a global issue. While this discussion focuses on the poorest countries in Africa, there are other nations across different continents that also face significant poverty challenges. It is important to address poverty as a global concern and work collectively towards its eradication.
Is the Democratic Republic of Congo one of the poorest countries in Africa?
Yes, the Democratic Republic of Congo (DRC) is among the poorest countries on the continent. Despite its vast natural resources, the DRC struggles with economic and political instability, conflicts, and political unrest, which impede its progress and hinder poverty reduction efforts.
How is the poverty of these countries measured?
The poverty level of countries, including the poorest countries in Africa, is often assessed based on their Gross National Income (GNI) per capita. GNI measures the total income of a country's residents, including income from abroad, and is divided by the population. This indicator helps evaluate economic well-being and poverty rates.
Have civil war affected the poverty levels in these countries?
Yes, civil war have had a significant impact on poverty levels in several of the poorest countries in Africa. Protracted conflicts disrupt economies, damage infrastructure, displace populations, and hinder social development, exacerbating poverty and making it harder for these countries to recover.
Are there any efforts being made to alleviate poverty in the poorest countries?
Various local, regional, and international initiatives are actively working to alleviate poverty in the poorest countries, including those in Africa. These efforts focus on areas such as promoting sustainable economic growth, improving access to education and healthcare, strengthening governance, fostering peace and stability, and addressing the root causes of poverty.
How is per capita GDP used to determine a country's wealth?
Per capita GDP, or gross domestic product, is calculated by dividing the total GDP of a country by its population. This figure provides an average income per person and is used as an indicator of a country's economic well-being. However, it doesn't account for income distribution disparities.
Are civil wars a contributing factor to poverty in Africa?
Unfortunately, civil wars have had a detrimental impact on poverty levels in certain African countries. These conflicts disrupt economies, destroy infrastructure, displace communities, and hinder development efforts. Countries like South Sudan and Somalia have experienced the devastating consequences of prolonged civil wars.
Are food shortages prevalent in the poorest African countries?
Yes, food shortages persist in many impoverished African nations. Factors such as climate change, inadequate agricultural practices, limited access to resources, and political instability contribute to these challenges. Efforts are underway to address food security through sustainable agriculture and targeted interventions.
How does being a landlocked country affect economic development?
Landlocked countries, without direct access to coastal ports, face unique economic challenges. These nations often rely on neighboring countries for trade routes, which can increase transportation costs and limit market access. Enhanced regional cooperation and infrastructure development are crucial for their economic growth.
What measures are being taken to combat poverty in the poorest African countries?
Various initiatives, both local and international, are dedicated to tackling poverty in the poorest African countries. These efforts encompass sustainable development projects, improved access to education and healthcare, investment in infrastructure, conflict resolution, and the promotion of inclusive economic growth to uplift these nations.