Olympic Medals by Country in 2023
The Olympic Games have captivated the world for over a century, showcasing extraordinary talent, dedication, and sportsmanship. Nations vie for glory on this prestigious stage, creating unforgettable moments and inspiring generations.
Relive the thrill of the Games as we reveal which countries have amassed the most Olympic medals throughout history. Celebrate the triumphs, the passion, and the spirit of unity that bring us all together in the pursuit of athletic excellence. Get ready to be inspired by the champions who've left an indelible mark on the world of sports.
10 Countries with the Highest Number of Olympic Medals
Russia
#10 in Countries with Most Olympic Medals
Russia's history in the Olympics is as complex as it is successful. With 547 medals to their name, their performances often reflect the country's resilience and determination in the face of adversity, carving out victories even when the odds seem stacked against them.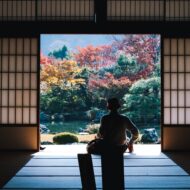 Japan
#9 in Countries with Most Olympic Medals
A nation balancing tradition with modernity, Japan's 555 Olympic medals showcase their dedication to sports. Despite being relatively small in population and land area, Japan's investment in training and technology in sports frequently brings them Olympic success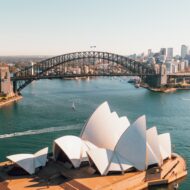 Australia
#8 in Countries with Most Olympic Medals
Punching well above its weight, Australia's 562 medals highlight a country with a profound love for sports. Despite being relatively isolated, Australia's dedication to athletics and swimming has seen them consistently perform well on the Olympic stage.
Sweden
#7 in Countries with Most Olympic Medals
Sweden's impressive 661 medals defy its small population size. The country, known for its love for sports and outdoor activities, has made significant strides in the Olympics, often rivaling larger countries in the medal tally, particularly excelling in winter sports.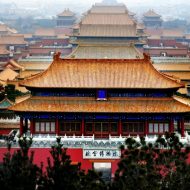 China
#6 in Countries with Most Olympic Medals
With a medal count of 696, China's focused development in sports has resulted in a surge on the Olympic front. Even though their population is the world's largest, their medal per capita is low, reflecting potential untapped athletic talent.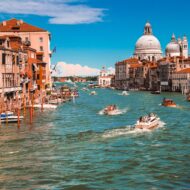 Italy
#5 in Countries with Most Olympic Medals
Italy's 742 medals shine a light on a nation that thrives in both summer and winter games. The Mediterranean country's prowess in fencing, athletics, and cycling makes it a stalwart competitor, often surprising bigger countries with their impressive haul.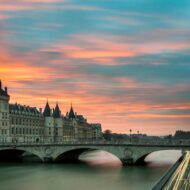 France
#4 in Countries with Most Olympic Medals
Home to the founder of the modern Olympics, France stands tall with 874 medals. Their passion for sports, coupled with a longstanding commitment to athleticism, results in a remarkable tally, underpinned by a leading 327 bronze medals.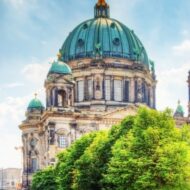 Germany
#3 in Countries with Most Olympic Medals
Having contributed 892 medals to their national pride, Germany's strength lies in its balanced medal distribution. This European powerhouse's consistent podium finishes across the games underscore a sporting culture defined by discipline, determination, and exceptional talent.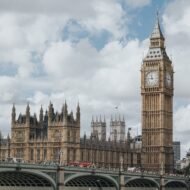 United Kingdom
#2 in Countries with Most Olympic Medals
The UK, where modern Olympic Games found their footing, continues its strong legacy with 948 medals. Despite a smaller population, Britain's strength in diverse sports - from athletics to rowing, proudly places it second in this esteemed list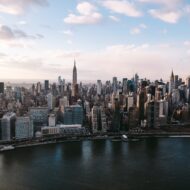 United States
#1 in Countries with Most Olympic Medals
A titan on the Olympic stage, the US boasts 2980 total medals. Their tally, a testament to the country's robust investment in athletics and an unyielding competitive spirit, leads the world in fostering Olympic excellence, with the gold count exceeding a staggering 1180.
| | | | | | | |
| --- | --- | --- | --- | --- | --- | --- |
| Rank | Country | Total Medals | Gold | Silver | Bronze | 2023 Population |
| 10 | Russia | 547 | 196 | 164 | 187 | 144,444,359 |
| 9 | Japan | 555 | 183 | 172 | 200 | 123,294,513 |
| 8 | Australia | 562 | 169 | 178 | 215 | 26,439,111 |
| 7 | Sweden | 661 | 205 | 222 | 234 | 10,612,086 |
| 6 | China | 696 | 275 | 227 | 194 | 1,425,671,352 |
| 5 | Italy | 742 | 257 | 224 | 261 | 58,870,762 |
| 4 | France | 874 | 258 | 289 | 327 | 64,756,584 |
| 3 | Germany | 892 | 293 | 293 | 306 | 83,294,633 |
| 2 | United Kingdom | 948 | 296 | 320 | 332 | 67,736,802 |
| 1 | United States | 2980 | 1180 | 959 | 841 | 339,996,563 |
In a captivating exploration of Olympic triumph, the United States stands unrivaled at the pinnacle, having amassed an awe-inspiring total of 2980 medals, with golds glittering in more than a third of that count. 
The competitive spirit of the United Kingdom and Germany trails close behind, securing the second and third ranks with their impressive tally of 948 and 892 medals respectively. 
France and Italy, with their profound sporting history, also grace the list, highlighting Europe's significant contribution to the Olympic games. Surprisingly, China, with its colossal population, ranks 6th with 696 medals, a testament to the quality over quantity principle. The smaller nations of Sweden and Australia punch above their weight, overshadowing mighty Russia and Japan in the medal count.
Historical Highlights in the Olympics
🇺🇸 In 1936, Jesse Owens, an African-American athlete, defied the racial prejudices of the era and won four gold medals in Berlin, undermining the Nazi propaganda of Aryan supremacy.
🇬🇧 The London 2012 Games saw Mo Farah achieve legendary status, claiming gold in both the 5000m and 10,000m races, and sparking a nationwide "Mobot" celebration.
🇩🇪 At the 1972 Munich Olympics, swimmer Mark Spitz clinched seven gold medals, setting a new standard in swimming and a record that stood for 36 years.
🇫🇷 The 1924 Chamonix Winter Games, the inaugural Winter Olympics, were held in France and marked the start of the nation's strong tradition in winter sports.
🇮🇹 At the 1984 Los Angeles Games, Pietro Mennea defended his 200m title from Moscow 1980, proving that age (he was 36) is not a barrier to Olympic success.
🇨🇳 Chinese gymnast Li Ning, known as the "Prince of Gymnastics," captured six medals (three gold) in the 1984 Olympics, heralding China's rise in the sport.
🇸🇪 At the 1912 Stockholm Olympics, Sweden's native sport of "tug of war" saw the host nation pull their way to a gold medal, a feat that remains part of their unique Olympic legacy.
🇦🇺 Australia's Ian Thorpe, the "Thorpedo," dominated the pool at the 2000 Sydney Olympics, taking home three golds and two silvers, becoming the most successful athlete of those games.
🇯🇵 At Tokyo 1964, Yoshinori Sakai, born on the day Hiroshima was bombed, lit the Olympic cauldron, symbolizing Japan's post-war reconstruction and peace.
🇷🇺 In a stunning display of endurance, Russia's Larisa Latynina won a record-breaking 18 gymnastics medals across three Olympics (1956-1964), a record that stood for 48 years.
Social Impact of Olympic Success on Countries
🥇 Olympic success often triggers a wave of enthusiasm for various sports, nurturing a culture of physical fitness and active lifestyle among citizens of all ages.
🏋️ As national athletes triumph on the global stage, they inspire young generations to follow their footsteps, leading to a surge in local club memberships and youth sports participation.
💫 Victories in the Olympics become a testament to hard work, discipline, and teamwork, reinforcing these values in the social fabric of each country.
🎉 Celebrations following Olympic victories tend to bring communities together, fostering national unity and a sense of shared pride.
🏞️ The Olympics serve as a platform for showcasing national culture and heritage, leading to increased global interest and boosted tourism.
💡 Successful Olympic performances can encourage increased investment in sports infrastructure and grassroots initiatives, fostering a nurturing environment for future athletes.
🎖️ The Olympic spirit, embodied in every medal, contributes to national identity, instilling a sense of resilience, respect, and determination among the populace.
🌍 On a broader level, Olympic success reinforces a country's standing on the global stage, bolstering its international recognition and respect.
Olympic Medals by Country: The Wrap-Up
As the dust of competition settles and the echoes of cheers subside, we're left with the monumental achievements of nations, reflecting the essence of the Olympic Games.
Filled with triumphs and memorable performances, this captivating journey of the countries with the most Olympic medals underscores the spirit of unity, competitiveness, and resilience that defines the Olympics, reverberating across continents and echoing through ages.
Which country has won the most Olympic medals overall? 
The United States holds the record for the most Olympic medals, with a total of 2980 medals as of 2023. Their impressive haul is spread across both the Summer and Winter Olympic Games, making the US a force to be reckoned with in global sports.
How are Olympic medal counts determined? 
The International Olympic Committee tallies up the number of gold, silver, and bronze medals each country earns during the Olympic Games. The country with the most gold medals ranks first in the medal counts. If countries have an equal number of gold medals, the number of silver medals is considered, and then bronze.
Which country has the most gold medals in the Olympic Games?
As of 2023, the United States holds the record for the most gold medals won in the Olympic Games. Their athletes' exceptional performances over the years have garnered a grand total of 1180 gold medals.
Are medal counts different between the Summer Olympics and the Winter Olympic Games?
Yes, the medal counts are separately calculated for the Summer Olympics and the Winter Olympic Games. Some countries excel in summer sports while others in winter games.
Have there been independent Olympic participants, and if so, have they won any Olympic medals? 
Yes, there have been independent Olympic participants, competing under the Olympic flag. These athletes come from regions that don't have a National Olympic Committee. While rare, some of these athletes have indeed won Olympic medals.
Does the host country usually win more Olympic medals? 
While it's not a rule, the host country often experiences a boost in their medal counts. This phenomenon, known as the "home-field advantage," is attributed to factors such as familiar environments and strong local support.
How is the distribution of gold, silver, and bronze medals in the Olympic Games? 
In each event of the Olympic Games, the top three finishers are awarded medals: gold for first place, silver for second, and bronze for third. Over the years, this tripartite system has been a stable feature of the Games.
Is the data of medal counts publicly accessible?
Yes, the International Olympic Committee maintains a comprehensive and publicly accessible database of all Olympic medals awarded in the history of the Games. You can find detailed records of all Olympic Games, both summer and winter, on their official website.