Mass Shootings by Country in 2023
During the year 2020 alone, mass shootings claimed the lives of over 600 people globally – a staggering statistic. This issue of mass shootings by country is not just an alarming news headline but a complex societal concern. 
In this article, we'll dissect the data, compare patterns across nations, and delve into the contributing factors behind these devastating events. 
By offering a comprehensive analysis, we aim to foster understanding and provoke thought on how different countries might combat this growing crisis. The insights gathered here may be the key to unlocking solutions for a safer tomorrow.
Mass Shootings Definition Worldwide
The concept of mass shootings by country presents a big challenge, mainly due to the lack of a uniform definition of "mass shootings." The term varies across countries and different data-tracking organizations.
While a U.S. organization like the FBI might categorize a mass shooting as a single attack where three or more individuals are killed in a public place with a firearm, other entities may have differing criteria, requiring at least four fatalities or including instances like armed robberies.
These inconsistent definitions lead to significant disparities in reported mass shooting events. A study conducted in 2019 showcased this, revealing that the number of recorded events in the U.S. for the year 2017 ranged dramatically, from as low as 11 to a staggering 346.
While the U.S. often takes the spotlight in mass shooting reports, it's important to understand that this is a global issue. Countries from Azerbaijan to Switzerland have faced these violent events in recent decades. With such variation in definitions, it's rather difficult to get reliable data and making proper comparisons between countries, further complicating an already heart-wrenching issue.
10 Countries with the Most Mass Shootings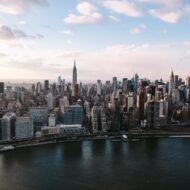 United States
#10 in Countries with Most Mass Shootings
The United States stands out with 199 total deaths, 18 median deaths, and a mean of 28.43. Despite its large population of 339,996,563, the 0.089 deaths per million highlight the complexity of gun violence in this diverse nation.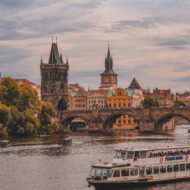 Czech Republic
#9 in Countries with Most Mass Shootings
With nine total deaths and a mean of 1.29, the Czech Republic sees 0.123 deaths per million. This Central European country, home to 10,495,295 people, continues to analyze and address the underlying causes.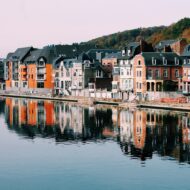 Belgium
#8 in Countries with Most Mass Shootings
In Belgium, 10 lives have been claimed through mass shootings. With a mean of 1.43 deaths and 0.128 deaths per million in the population of 11,686,140, the nation focuses on strengthening its security and community resilience.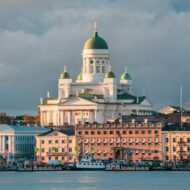 Finland
#7 in Countries with Most Mass Shootings
 Finland's five deaths in mass shootings, averaging 0.71 per incident, equate to 0.132 deaths per million. This Nordic country, with a population of 5,545,475, balances social welfare with ongoing concerns about firearm-related incidents.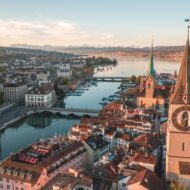 Switzerland
#6 in Countries with Most Mass Shootings
With eight total deaths from mass shootings, Switzerland's 0.142 deaths per million present an interesting contrast to its famous neutrality. The mean deaths of 1.14 in a population of 8,796,669 continue to draw attention to gun regulations.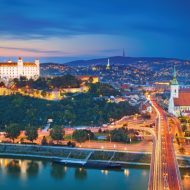 Slovakia
#5 in Countries with Most Mass Shootings
Slovakia's seven total deaths and mean deaths of 1 per incident result in 0.185 deaths per million. Within a population of 5,795,199, this Central European country faces the task of further reducing gun violence.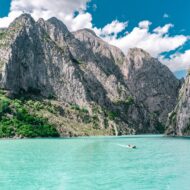 Albania
#4 in Countries with Most Mass Shootings
 In Albania, four lives have been lost to mass shootings, averaging 0.57 deaths per incident. A relatively low 0.206 deaths per million in a population of 2,832,439 suggest a less prevalent issue but still a concern for the Balkan state.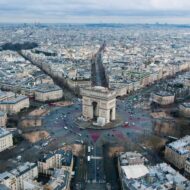 France
#3 in Countries with Most Mass Shootings
France's 158 total deaths from mass shootings reflect an alarming 22.57 mean deaths per incident. With 0.347 deaths per million in a population of 64,756,584, the nation is grappling with this issue amidst its rich cultural heritage.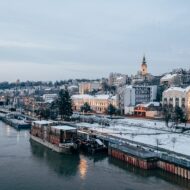 Serbia
#2 in Countries with Most Mass Shootings
 In Serbia, mass shootings have claimed 19 lives in total. The mean deaths stand at 2.71 per incident, with a notable 0.381 deaths per million in the population of 7,149,077. This Balkan nation faces challenges in aligning law enforcement and gun control.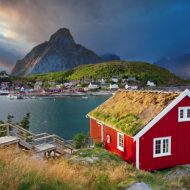 Norway
#1 in Countries with Most Mass Shootings
With the highest deaths per million at 1.888, Norway's mass shootings have resulted in 69 fatalities. An average of 9.86 deaths per incident paints a concerning picture in a country known for peace and prosperity, especially with a population of just 5,474,360.
Mass Shootings by Country
Rank

Country

Total Deaths

Deaths 

(per 1m)

Mean Deaths

Median Deaths

Population

(2023)

17

United Kingdom

12

 

1.71

0

67,736,802

16

Italy

4

0.009

0.57

0

58,870,762

15

Russia

12

0.012

1.71

0

144,444,359

14

Germany

13

0.023

1.86

0

83,294,633

13

Canada

 

0.032

 
 

38,781,291

12

Netherlands

6

0.051

0.86

0

17,618,299

11

Austria

4

0.068

0.57

0

8,958,960

10

United States

199

0.089

28.43

18

339,996,563

9

Czech Republic

9

0.123

1.29

0

10,495,295

8

Belgium

10

0.128

1.43

0

11,686,140

7

Finland

5

0.132

0.71

0

5,545,475

6

Switzerland

8

0.142

1.14

0

8,796,669

5

Slovakia

7

0.185

1

0

5,795,199

4

Albania

4

0.206

0.57

0

2,832,439

3

France

158

0.347

22.57

0

64,756,584

2

Serbia

19

0.381

2.71

0

7,149,077

1

Norway

69

1.888

9.86

0

5,474,360
Legislative Comparison
Mass shootings have shaped the landscape of gun laws across the globe, forcing nations to reevaluate and often redefine their legislative stances.
In the United States, where mass shootings have become an unfortunately frequent occurrence, gun laws vary widely by state. While some states have strict background checks, others maintain more lenient regulations. Despite the high number of mass shootings, efforts to increase restrictions did not bear fruit.
🇺🇸 "57% of Americans surveyed said they wanted stricter gun laws" 🇺🇸
European countries like the United Kingdom and Germany have responded to mass shootings with stringent gun control measures. The UK, for instance, enacted strict regulations following the Dunblane massacre in 1996, essentially banning handguns. Germany, too, has tightened its laws following tragic incidents, emphasizing psychological evaluations and regular checks on gun owners.
In contrast, Switzerland, known for its high gun ownership, has maintained a balanced approach. Although regulations exist, they emphasize responsible ownership and training rather than outright bans. The result has been fewer mass shootings despite the widespread availability of firearms.
Australia offers another perspective. Following the Port Arthur massacre in 1996, sweeping gun reforms were enacted, including a gun buyback program. These measures have effectively decreased incidents of mass shootings in the country.
The patchwork of gun laws around the world highlights the complexity of legislating against a problem that manifests differently across cultures and societies. What works in one country may not be the solution in another, and this comparison underscores the need for a tailored, informed approach to a deeply multifaceted issue. The relationship between mass shootings and legislative responses is not merely reactive; it's an ongoing dialogue that continues to evolve, reflecting the unique needs and values of each nation.
Preventative Measures
🔐 Strengthening Gun Control: Implementing stricter regulations on gun ownership, such as background checks and waiting periods, can prevent firearms from falling into the wrong hands.
👮 Enhanced Law Enforcement Training: Equipping law enforcement with specialized training to detect and handle potential threats can act as a robust preventive measure.
👥 Community Engagement: Encouraging community vigilance and reporting of suspicious activities allows for early intervention and prevention.
🧠 Mental Health Support: Providing accessible mental health care and support can address underlying issues that might lead to violent tendencies.
🏫 Educational Programs: Implementing educational initiatives on gun safety and conflict resolution in schools and communities can foster a culture of responsibility and empathy.
📊 Data Analysis: Utilizing data analytics to monitor and identify potential risk factors and trends can lead to proactive interventions.
🚫 Regulating Extreme Content: Monitoring and controlling extremist content online can prevent the radicalization that may contribute to violent actions.
🤝 International Cooperation: Collaborating with international bodies and governments to share information and strategies can lead to a cohesive and effective global approach.
📞 Hotlines for Reporting: Establishing anonymous hotlines for reporting concerns provides a safe way for individuals to contribute to community safety.
👩‍⚕️ Holistic Approaches: Integrating multidisciplinary approaches that involve health, social work, and legal sectors can ensure that all aspects of prevention are addressed.
🌐 Public Awareness Campaigns: Creating and promoting public awareness campaigns about the risks and preventive measures associated with gun violence can empower citizens to act responsibly.
🔔 Emergency Preparedness Plans: Developing and practicing emergency response plans in schools, workplaces, and public spaces ensures readiness in case of an incident.
🛑 Banning High-Risk Weapons: Prohibiting access to firearms that are most often used in mass shootings can limit the potential for large-scale violence.
Methodology: Data Derived from CRPC
In crafting this comprehensive exploration of mass shootings by country, we have relied heavily on data sourced from the CRPC (Center for Research on Policy and Crime). CRPC is a respected organization, dedicated to collating and analyzing crime-related data on a global scale, including statistics related to mass shootings.
What CRPC Does
CRPC gathers information from various governmental, non-governmental, and private sources. This includes data on the number of incidents, fatalities, injuries, and the circumstances surrounding mass shootings. CRPC's approach to categorizing and defining mass shootings can differ from other sources, which allows for a multifaceted analysis.
Potential Inadequacies in Reflecting Exact Data
While CRPC's data is invaluable, it is essential to recognize some limitations:
Definition Variation

: CRPC's definition of a mass shooting might differ from other organizations or countries' legal definitions. This disparity can lead to inconsistencies when comparing data across different sources.

Data Collection Challenges

: Some countries may not have comprehensive records of mass shootings or might categorize them differently. The lack of standardized reporting can create discrepancies in the final data.

Potential Bias

: CRPC's methodology might unintentionally reflect biases present in the original data sources, such as underreporting in certain regions or overemphasis on particular types of incidents.

Global Compatibility

: The data might not be entirely compatible with all countries' records due to differences in legal systems, societal norms, and data collection methods.
The Wrap-Up
Mass shootings, a somber and complex issue, vary widely across different nations, each with unique characteristics and challenges. As we've seen through the analysis of different countries, the figures for total deaths, mean deaths, and deaths per million population present a multifaceted picture that defies simple explanation. 
The disparities in definitions and data collection further complicate the landscape. Yet, hope lies in the comprehensive measures that can be implemented at various levels—from gun control to mental health support—to curb this menace. International collaboration, community engagement, and technological tools offer paths to a safer future. 
Understanding the problem and applying these multi-pronged strategies with conviction and collaboration can make the difference.
If you enjoyed this article, you may also want to check our article on gun deaths by country.
Frequently Asked Questions
What are mass shootings, and how are they defined in different countries? 
Mass shootings refer to incidents where multiple people are shot in one event. The definition varies from country to country, affecting the number of mass shootings recorded. Some include gun related injuries, while others require a certain number of fatalities.
How do mass shootings in developed countries compare to developing countries? 
Developed countries tend to have more access to data on mass shootings, enabling clearer analysis. Developing countries may face challenges in tracking mass shooting incidents, and the difference in gun laws might also impact the occurrence.
Are there specific gun laws that have effectively decreased incidents of mass shootings in developed countries? 
Yes, stricter gun laws in several developed countries have effectively decreased incidents of mass shootings. Some measures include extensive background checks and waiting periods, which help control gun related deaths.
What is the usual mass shooting motive? 
Mass shooting motives vary widely, including political extremism, personal grievances, mental health issues, or a military or police history. Understanding the mass shooting motive is crucial in preventive strategies.
How do the number of mass shootings in the United States compare to other developed countries?
The United States has often recorded a higher number of mass shootings compared to other developed countries. Differences in gun laws, cultural factors, and security measures may contribute to this disparity among the American mass shooters and others.
How have developed countries instituted policies to curb mass shootings? 
Many developed countries instituted policies, such as stricter gun laws and improved security measures, to address mass shootings. Collaboration with international bodies and community engagement are also commonly used approaches.
What are the statistics on mass killings and gun murders in developed countries? 
The statistics on mass killings and gun murders vary across developed countries. Factors include the stringency of gun laws, social policies, and cultural attitudes toward firearms.
How can the number of mass shootings be reduced globally? 
Global reduction in the number of mass shootings may require international collaboration, stricter gun laws, mental health support, public awareness, and security measures tailored to each country's unique context.
How are gun deaths and mass shooting incidents recorded? 
Recording gun deaths and mass shooting incidents is complex and varies widely among countries. Collaboration between law enforcement, health agencies, and statistical organizations is essential in tracking and understanding the trends in both developed and developing countries.