Greece Golden Visa: The Definitive Guide
Introduction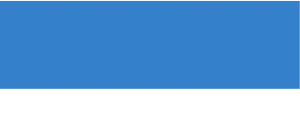 The world has been unstable recently. The political turmoil and global pandemic made having a secure future seem like a far fetched dream.
Who hasn't dreamed of getting access to the European union lifestyle? Or having European citizenship and the prosperous opportunities that come with it. Unfortunately, acquiring citizenship by investment seems unfeasible because of its overwhelmingly high price. But not all hope is lost, a solution exists! The Greek Golden Visa is a shining light slashing through the darkness! It offers you and your family a secure future and a unique investment opportunity.
Greece is offering competitively low investment requirements. So time to take advantage of the Greek residence by investment program is right now! 
You can become a permanent resident of Europe within a couple of months! The Greek 'Golden Visa' gives you this opportunity for a meager €250,000, which is the lowest investment requirement in Europe. It grants you the right to reside and conduct business in Greece. It also allows your entire family to travel visa-free to any of the 27 European countries within 2-3 months.
One of the best advantages of this scheme is that you don't need to physically reside in Greece. Besides, you can keep renewing your residency on a five-year basis so long as you keep your investment.
Unsurprisingly, this draws high net-worth individuals and investors like moths to a flame. And Greece responds by having given more investor visas than literally any other country in the world.
So let's start building your future right now, by diving into the details of the 'Golden Visa'.
Residence By Investment (RBI) What is it? How does it help in building a secure future?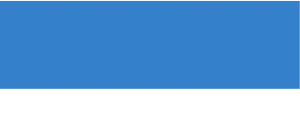 Let's start by explaining the very idea of Residence By Investment (RIB) before diving into more in-depth details about the Greece Golden Visa.
To refresh their economy, various countries around the world offer a legal residency for investors. And some even offer citizenship. Some of those countries are European, and the 'Golden Visa' is the chosen name for it in Europe.
The benefits of having a golden visa in Greece, which is an EU country, hardly needs an introduction. Visa-free travel through Schengen, advanced healthcare and a top-notch education are just a few of them. Not to mention that those benefits are given not only to the investor but usually extend to their family.
In the excitement of all the benefits that come with the residency, it's often forgotten that this is an investment first and foremost! This means that taking advantage of the greek golden visa allows you to invest in and conduct business in Europe! Meaning you can jump into a versatile market, diversify your investment, and grow your net worth!
A Brief History of Greece, Greek Economy, and the Real Estate Market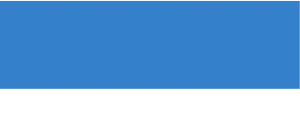 You must be thinking that this program sounds like a fantastic way to secure your future. But why invest in Greece? Why not one of the other European countries? So let's talk about Greece a bit.
First, Greece is located at the heart of the world, between Asia, Africa, and Europe. Greece is simply the cradle of western civilization. It is the birthplace of democracy, western philosophy, and the Olympic games! 
The amount of enchanting nature and mystifying history is simply unmatched by any other country. A fantastic climate and gorgeous summers give it a very high rank amongst the places visit. 
The Greek economy might have taken a hit back in 2008. It went through a long rescission, but thanks to sweeping reforms, investor confidence has been restored and is stronger than ever.
This is why the golden visa Greece program is at it's most attractive right now. It allows you to invest in and own real estate at a very competitive price in a rapidly growing market.
The Greece Golden Visa Program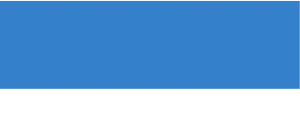 The Greece Golden Visa program is a golden opportunity to obtain permanent residency in Greece through an investment.  Enterprise Greece Launched it in 2013  to save the still-struggling economy. Calling the Greek Golden Visa Program a 'success' is an astounding understatement. It has granted over 4000 residence permits to investors and over 8000 residence permits to their family members. Besides, it has raised over $3 billion as of 2020.
How come it has passed with such flying colors? This program had the lowest investment required in Europe, and it offered an array of investment opportunities. Additionally, you don't need to live there at any point during the process, even after the process is finished. However, if you wish to apply for Greek citizenship, you'll have to live there. Keep reading this guide for more information.
The permit is granted for five years, and through family application can include family members up to 21 years of age. The permit may be easily renewed indefinitely after that provided that the investment is retained.
The Greek government issues the permit and grants the holder the right to reside legally in Greece. Plus, the added benefit of moving freely in the Schengen zone. It can be achieved through an investment valued at 250,000 Euros or above, and it varies in categories. Each category holds different types of permits, and employment rights in Greece depend on the class and type of permit.
Eligibility and Investment Options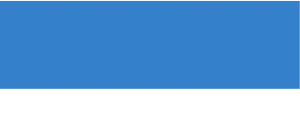 Now that we have familiarized ourselves with what the Greek Golden Visa is and what it offers let's dive into some details.
The Golden Visa Greece requirements are straightforward. You must meet all of the following:
If a real estate investment isn't for you, luckily, the Golden Visa program is pliable in investment options and opportunities. To find the one that works best for you, here are the investment options:
Purchase of a property with a minimum investment value of € 250,000.
Ten years of a lease agreement signed for hotel accommodations or furnished tourist residences in integrated tourist resorts.
€400,000 investment for Greek government bonds, kept for three years.
€400,000 investment for bonds or shares of real estate investment companies.
€400,000 capital investment in bonds and shares of a Greek company in the Greek Stock Market.
€400,000 investment for shares and bonds of venture fund and private equity which have headquarters in Greece.
€400,000 investment in bank deposits.
€800,000 investment in corporate or government bonds.
€400,000 investment in stakes of Greek mutual fund investing only in the Greek estate market.
Acquisition of stakes with minimum worth of €400,000  of an alternative investment fund that invests in the Greek real estate market.
Until recently, the only option was to buy €250,000 worth of real estate investment. But thanks to the options above, more and more investors are drawn to the various diversifications and pliability.
Application Cost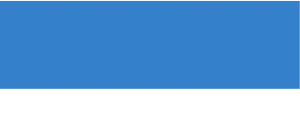 Other than the investment option, there are some administrative costs.
At the initial application and each renewal, the principal applicant must pay 2000 Euros. In addition, each family member older than 21 must pay 500 Euros, and for under 21, it is 150 Euro.
Step By Step Process & Timeline to Obtain the Greece Golden Visa
To make your life easier, we have broken down the application process into eight easy steps.
Week 1

Step 1: Selection of investment route and property

To complete this step, you'll need to determine the investment criteria and select the property you'd like to invest in. One fantastic property of this program is that you can choose various features to invest in. So long as the added value thereof is equal to or above 250,00 euros. You may also want to visit the property and the shortlisted neighborhoods.

And finally, you need to reserve the property by transferring a reservation fee and signing the reservation agreement.

Week 2

Step 2: Legal steps

This step can be completed by obtaining a Greek Non-Resident Tax number and opening a Greek bank account. And as an optional step, you can have the execution of power of attorney.

Week 2

Week 3

Step3: Acquisition of the property

This step consists of executing the 'Legal Due Diligence' of the property by a lawyer on your behalf. Afterwhich, you'll need to acquire the promissory sale and purchase agreement and the execution of a public deed.

Week 4

Step4: Pre-submission

To get through this step, you'll need to prepare all the required documents regarding the Golden Visa application. Usually, hiring a lawyer is a smart idea because this might be overwhelming.

Week 4

Week 5

Step5: Visit Greece

Here you'll need to submit all the biometric data to the relevant authorities in Greece.

Weeks 6-7-8

Step6: Golden Visa Approval

The authorities do this step, your Golden visa application will be approved, and then you'll be issued a Golden Visa Residence Card.

Weeks 6-7-8

Year 5

Step7: Renewal

Every five years, you can apply to renew your Golden Visa residence card, making it easy to access the permanent residence.

Year 7

Step8: Applying for citizenship

Living there for seven years and paying taxes would make you eligible to apply for citizenship and the greek passport. However, there hasn't been enough data from investors yet. Which is why we can't offer a comprehensive understanding of the citizenship process. Since the program only started seven years ago and takes seven years to get citizenship, this is a relatively new opportunity.

Year 7
What are the Benefits of the Greek Golden Visas program? And what are the drawbacks?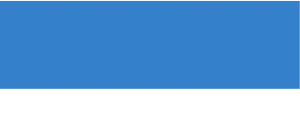 Each investment you venture into will usually have benefits and drawbacks. Below are a few of the pros and cons of the permanent residency in this country:
Live in Greece and experience the freedom of Schengen travel
Greece boasts some of the highest tourism records in the world and for a good reason! Greece's culture and heritage are a sight to behold. Add to that fantastic beaches, forests, and islands. The geographical and architectural phenomena are endless! The Golden Visa gives you the freedom to live in this majestically enchanting country and to travel around the whole of the Schengen area. Add to that healthcare and education, and this offer becomes irresistible.
What's more important than family? Nothing. Having your whole family enjoy the unique mix of European and Mediterranean is precisely what this program can offer you. This program allows you to include your spouse and children under 21. And it provides the Extended Family benefits. This means that the principal applicant's parents and parents in law can be covered without any further requirements. The application process is a small price to pay for the permanent residency for all your family.
Low Investment threshold in a highly promising real estate market
The Greece Golden Visa program is proud to have the lowest investment threshold in Europe. With 250,000 Euros, you can invest in one of the world's highest growing markets, real estate! And not any real estate property, but one in Greece.
Invest in a property on a mountain where nature grows unencumbered, or down by the beach where the beauty is everlasting. However you look at it, the opportunity is simply too good to miss.
The residence in Greece doesn't allow you to work in the EU
The type of residence you can receive from this program allows you to enjoy many benefits. Unfortunately, working in the EU is not one of them. However, you can set up business as a Greek resident.
Naturalization is more complicated than other golden visa programs
As we mentioned before, becoming a greek citizen is slightly more complicated than in some other golden visa programs. Requiring investors to live and pay taxes in Greece for seven years. But the golden visa Greece program is still the most popular for its low price and very quick obtaining of the residence.
What about taxes?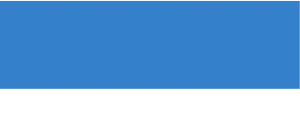 Many attractive taxing laws have been introduced to attract foreign investors. One of those laws is the double taxation treaty. Other than being in the ever-growing Greek real estate market and enjoying all the benefits that come with it. The Greek Double Taxation Treaty states that income from outside Greece while residing therein is not subject to taxation. Meaning that you can be maintaining any business you have outside of Greece while enjoying a tax-free external income. It sounds too good to be true, but it is.
Technically, if you don't live in Greece, you don't have to pay taxes. But tax planning is still required, especially if you wish to become a citizen. In which case you must pay taxes for seven years. This process can become confusing, but with the right professional help, it becomes easier to navigate.
Recently, the Ministry of Finance has tabled a law that will implement a flat income tax rate of 7% for foreign retirees.  This law will benefit foreigners who transfer their tax residence to Greece. 
The Real Estate Market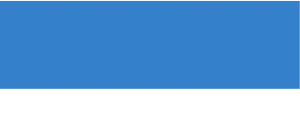 The Greek economy is still in the recovery stage after the major crash in 2009. It has been steadily and quickly regaining power, with an approximate 2.7% increase in 2017 and 3.1% in 2018.
The real estate market, however, hasn't bounced back quite as quickly. Property prices are at nearly half their value since the market's peak in 2008. The number of transactions in that sector reported about a 72% decrease since 2008. But with the country's winning methods to bolster the economy, the industry has seen an improvement of about 0.5% to 0.6% annually. This all means that there has never been a better time to own Greek property while it's low and then sit back and watch the value go steadily upwards. Slow and steady does eventually win the race.
In the table below you'll find an approximation of the costs of buying real estate in Greece.
For ease of calculation, we assumed a used residential property at €100,000 selling price;
Property Type

Used Residential Apartment

Property Price

€100,000

Legal Fees

1,5% – 2% + VAT

€1,860 – €2,480

Notary Fees

1,5% + VAT

€1,860

Title Transition Fee

3,09%

€3,090

Real Estate Broker Fee

2% + VAT

€2,480

Mortgage Registry Fee**

0,5%

€500

*

VAT is 24% in Greece

**

Assuming a mortgage is used in the property acquisition
FAQ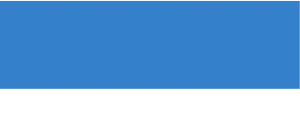 1. Is it necessary to hire a lawyer to collect the documentation?
It is not legally required, but it is a good idea to always consult a professional.
      2. Who is considered a family member?
According to the law, family members of third-country citizens entering the country are:
Spouses.

The direct descendants of the spouses, who are under the age of 21.

The direct relatives of the spouses in the ascending line.
      3. Are unmarried partners entitled to a Greek residency?
Family members do not include unmarried partners.
      4. Can the investor travel to other countries within the EU with the residence permit in Greece for owners of real estate?
Yes. The permit and long-term visas are valid as far as the person's free movement in the Schengen area is concerned.
      5. Can the Greek residence permit be considered as a work permit?
In no case does the permit provide access to any type of employment.
      6. Does the residence permit in Greece give the holder the right to apply for citizenship?
It does not grant direct access to Greek citizenship. However, it allows its holder to become a long-term resident, which is a qualification required for citizenship.
      7. Does the amount of €250,000 include the Value Added Tax? What should the value of the investment be if the ownership/sale document includes the name of both spouses?
The amount of €250.000 refers to the price indicated on the contract. In cases of joint ownership of the real estate property by spouses, the residence right is granted to both spouses.
      8. Is it possible to obtain more than one piece of property, the individual value of which is less than €250.000, if the combined value is equal or greater than € 250.000?
The investors of the residency program are allowed to invest in more than one property. As long as the combined value is equal to or greater than €250.000, the application is valid.
      9. Can the investor buy commercial property or a combination of commercial and residential properties or land?
The law states that €250.000 must be the stated price on the contract. It does not distinguish between commercial and residential properties.
      10. Can the applicant take a mortgage out on the property to receive a loan?
Yes.
      11. Is it required of the buyer to prove economic capacity?
The income of the applicant must be proven by documentation, which shows their capacity. The existence of bank accounts or other transferable securities. Especially shares or bonds must be certified.
      12. If third-country citizens jointly make a property purchase for €2.000.000, are all the joint owners entitled to a residence permit?
Yes, provided that the amount invested by each one is of a minimum value of €250.000.
      13. What happens in the cases where someone tarnishes their criminal record, either in their country of origin or in Greece, during the period when their residence permit is valid?
This leads to the revocation of the residence permit.
      14. Is it possible to rent the real estate property to third parties?
Third-country citizens who own real estate have the right to rent their property.
      15. Do I have to know Greek to obtain residence?
No, this residency scheme only requires a minimum investment of €250.000 to be eligible for residency. No knowledge of the language is required. You might have to learn Greek if you wish to obtain citizenship.
      16. How long is the permit valid for?
The permit is valid for five years and can be renewed indefinitely, provided the property investment is kept.
      17. How long do I have to live in Greece?
This program doesn't require the investor to live in Greece. However, if you wish to apply for citizenship, then you have to live there for seven years.
      18. If I obtain the Greece golden visa and become a resident, do I have to pay taxes there?
You have to pay taxes only on the income you receive in Greece, thanks to the double taxation treaty. Of course, if you spend most of the year there, you become a tax resident in Greece and must pay taxes.